Bublup Support Sharing and Collaboration
---
Use Camera Mode in a folder
Using the mobile app, you can take pictures in that folder, and they will already be saved where you want them. Your friends can save pictures too if the folder is shared. This is great for parties and events or adding pictures instantly while you're on a trip!
Pro tips: By default, photos taken with the in-app camera will also be saved in your device's camera roll. To change this setting visit My Info -> Preferences -> Camera to toggle it off. For a better viewing experience, change your view to "gallery" when you have a lot of images and videos in a folder.
1. Select the folder you want to use for sharing pictures, or create a new one.
2. Tap on the camera icon at the top of the screen.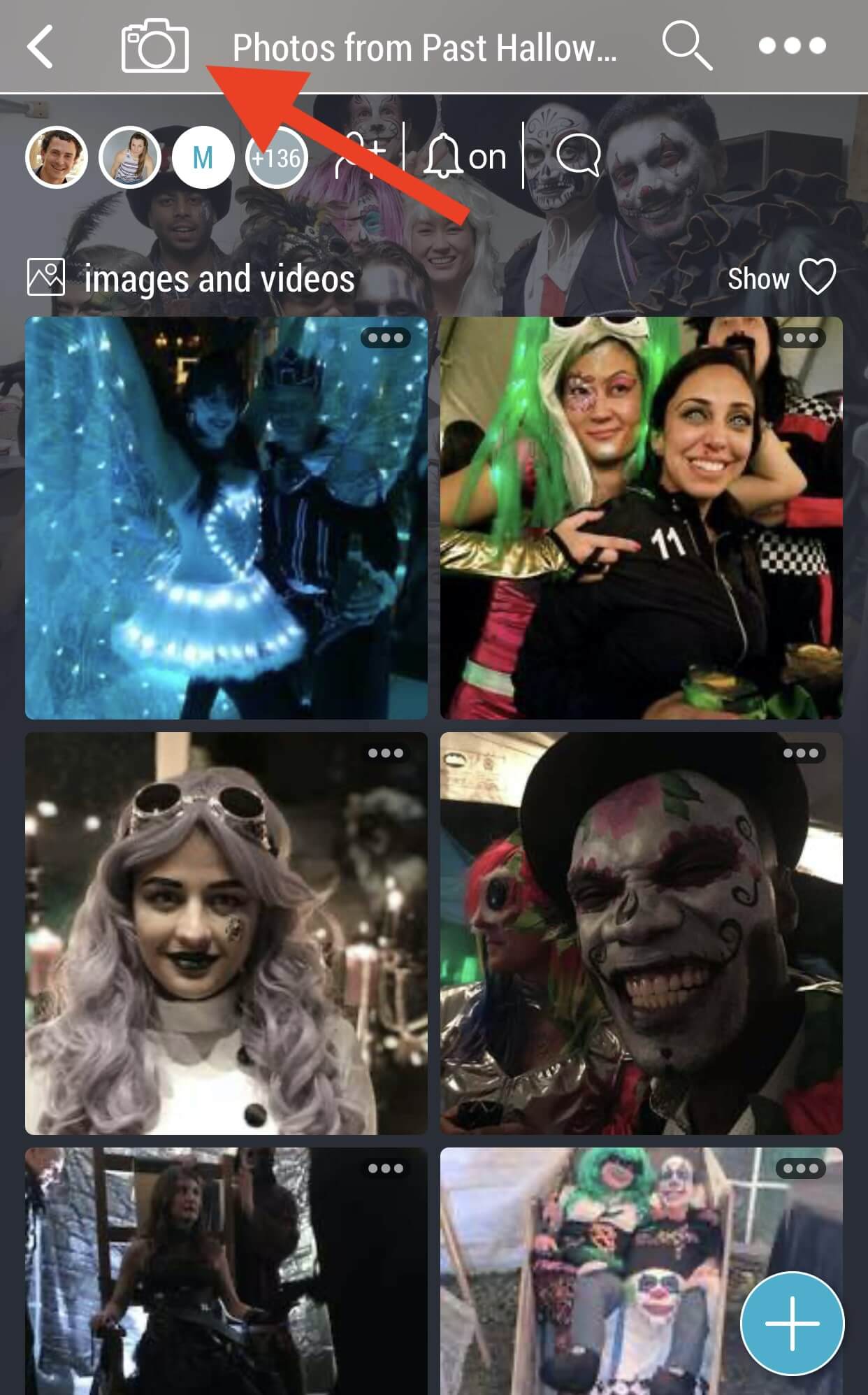 3. The camera will appear. Take pictures and they will be added automatically to the folder.