Bublup Support Rolls
---
Add social media links to a roll
Rolls are a great way to share all kinds of content. You might want to link your various social media pages to rolls to make content on other platforms easily accessible.
1. Load a roll and enter edit mode by clicking or tapping on the pencil icon in the top left corner.

2. Once in edit mode, click or tap on the 3-dot menu in the top right corner and select "Social Media Links".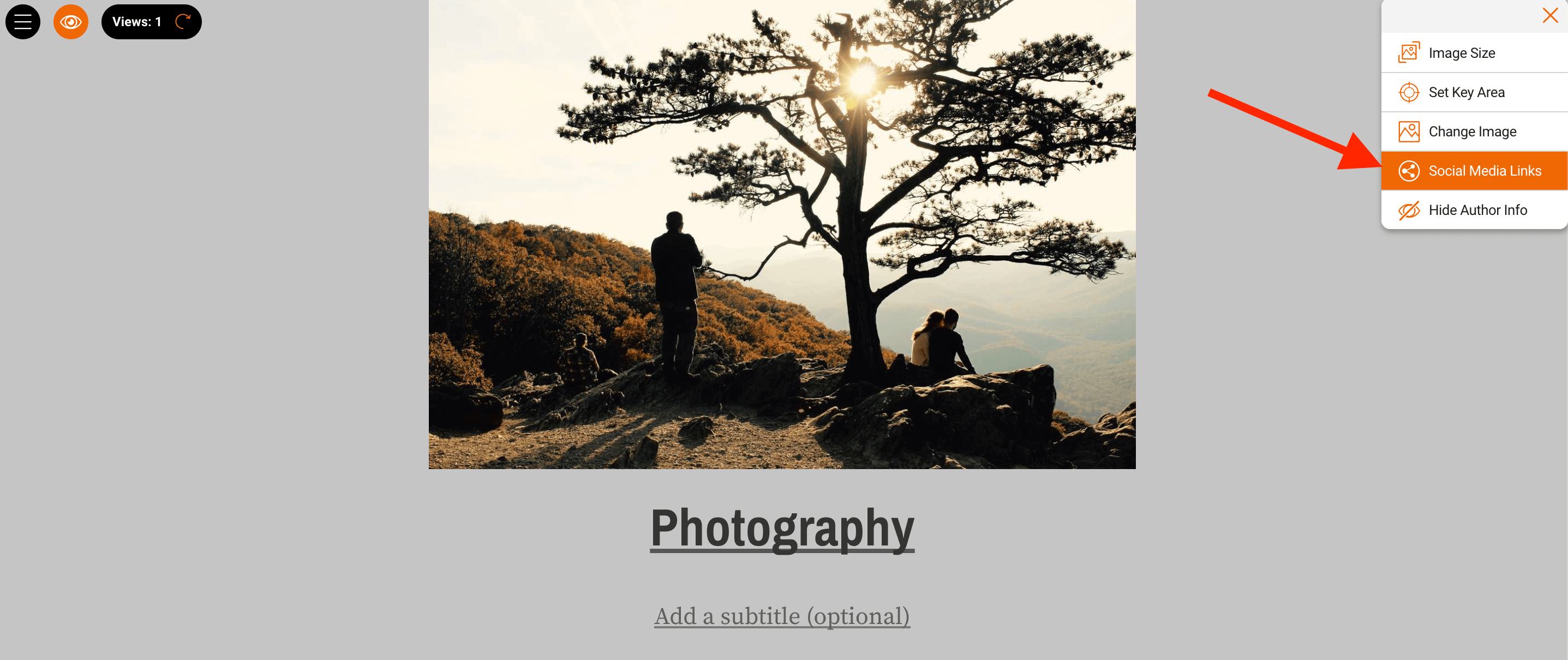 3. Check the pages you want to link to your roll, and complete the URL as shown in the examples below. Then click or tap "Save".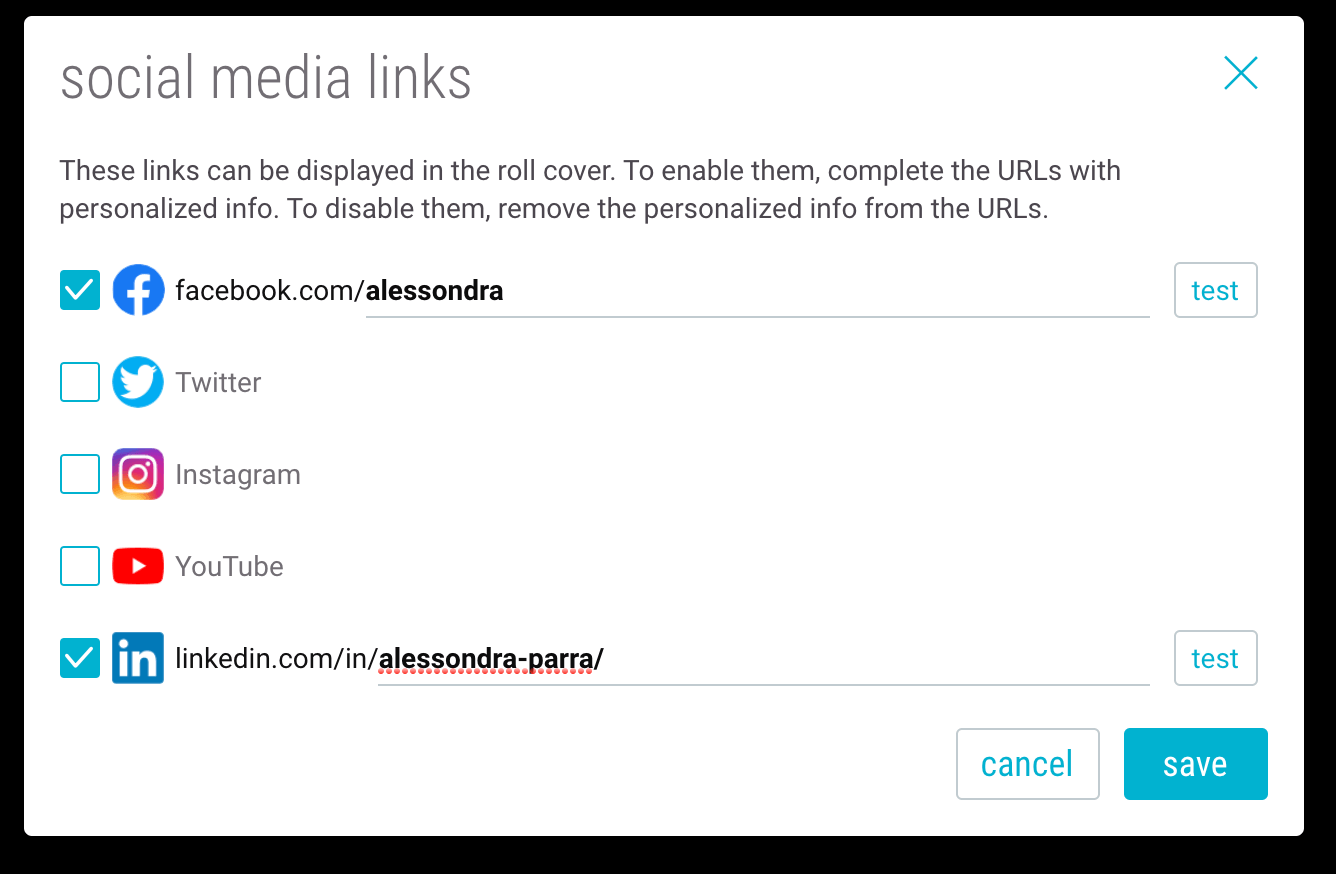 4. Notice that links to the platforms you added will appear underneath the roll author's name.