1. If you want to print a PDF, note, checklist, or image from mobile, make sure that your printer is set up properly and is accessible from your mobile device.
2. Long-press (press and hold) on the item you want to print. A green check will appear in the top-right corner. Select any other items that you also want to print, and then tap "share" at the top of your screen.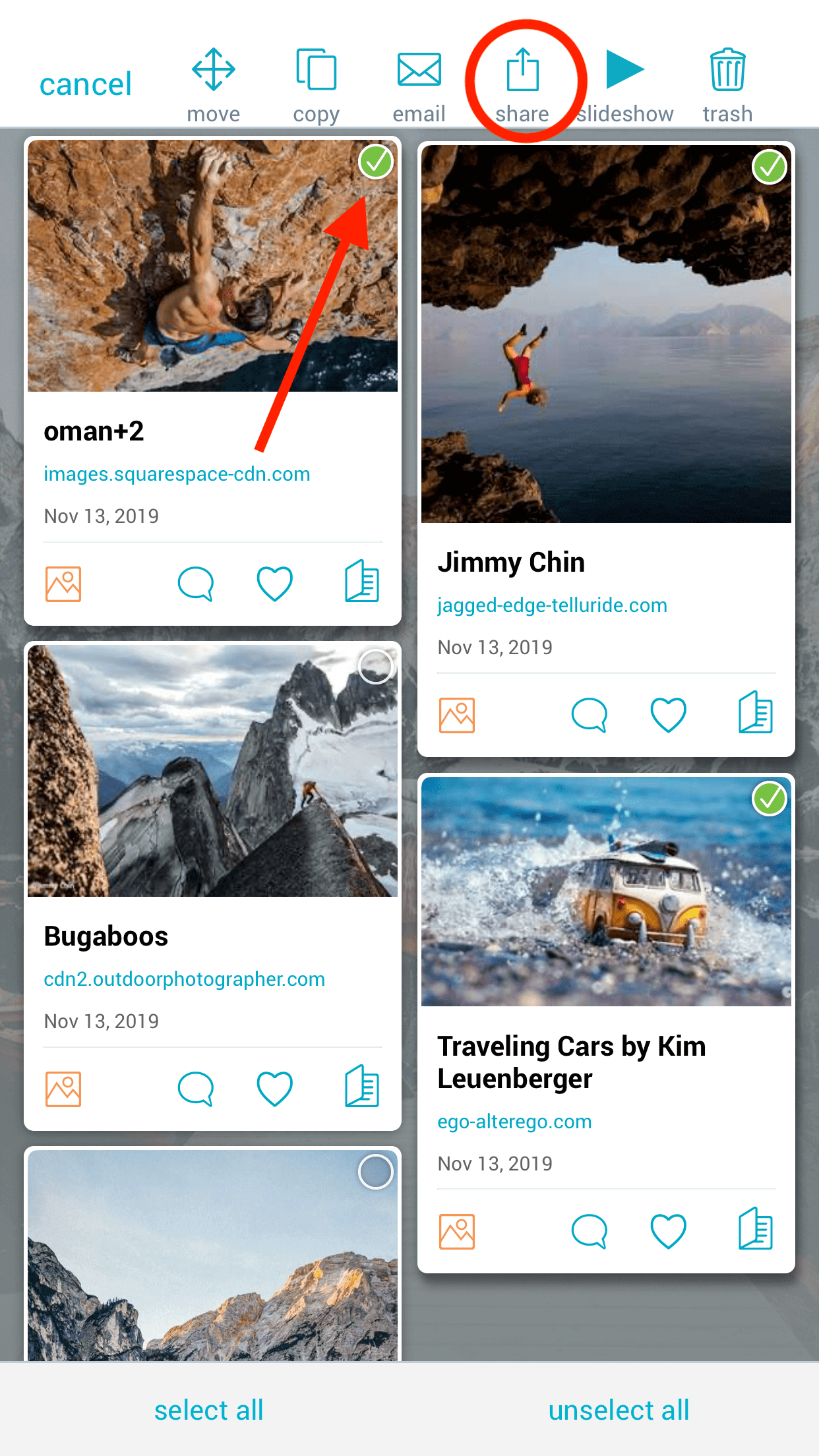 3. Choose "Print" in the share menu.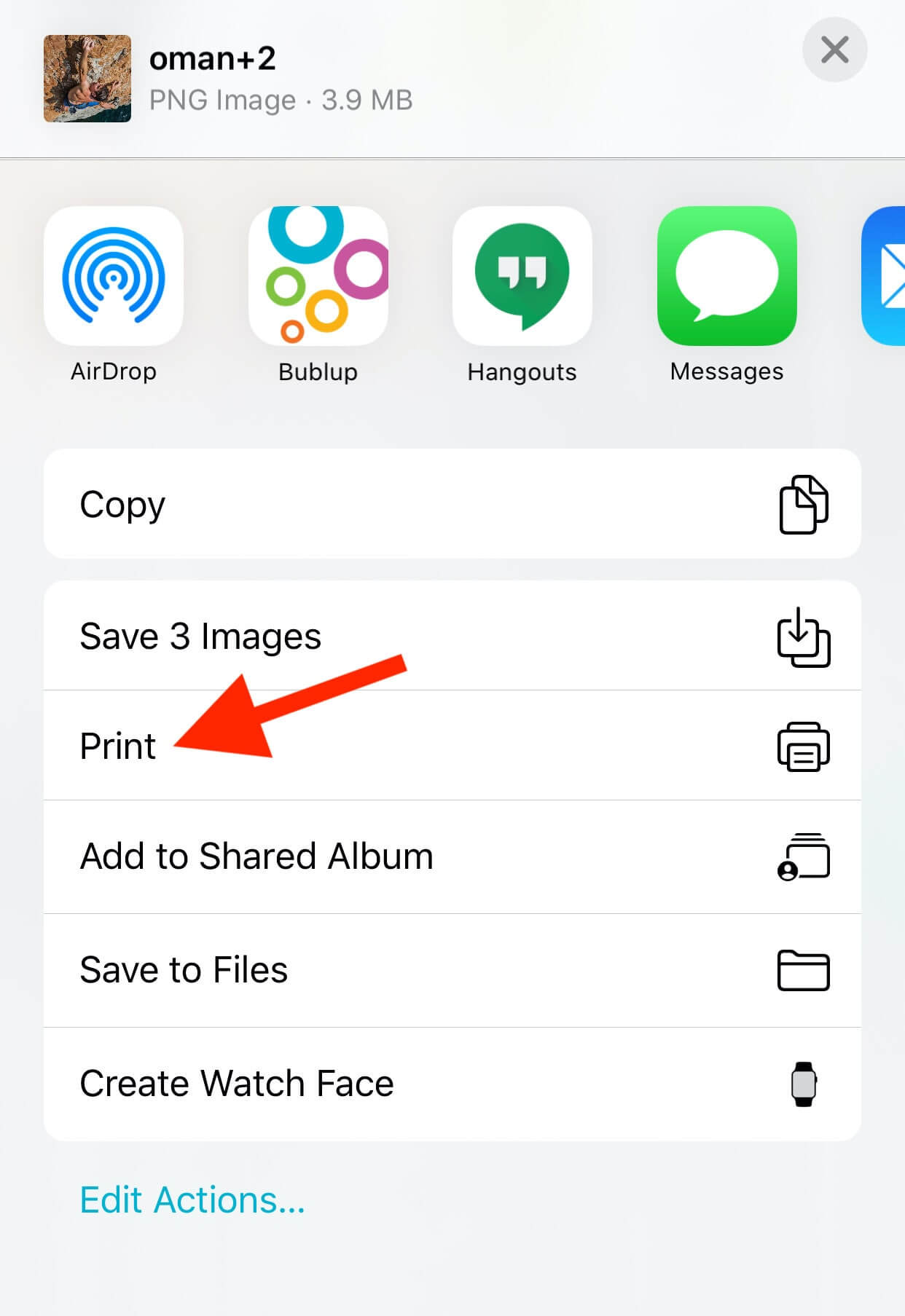 4. Tap to "Select Printer" to find your printer.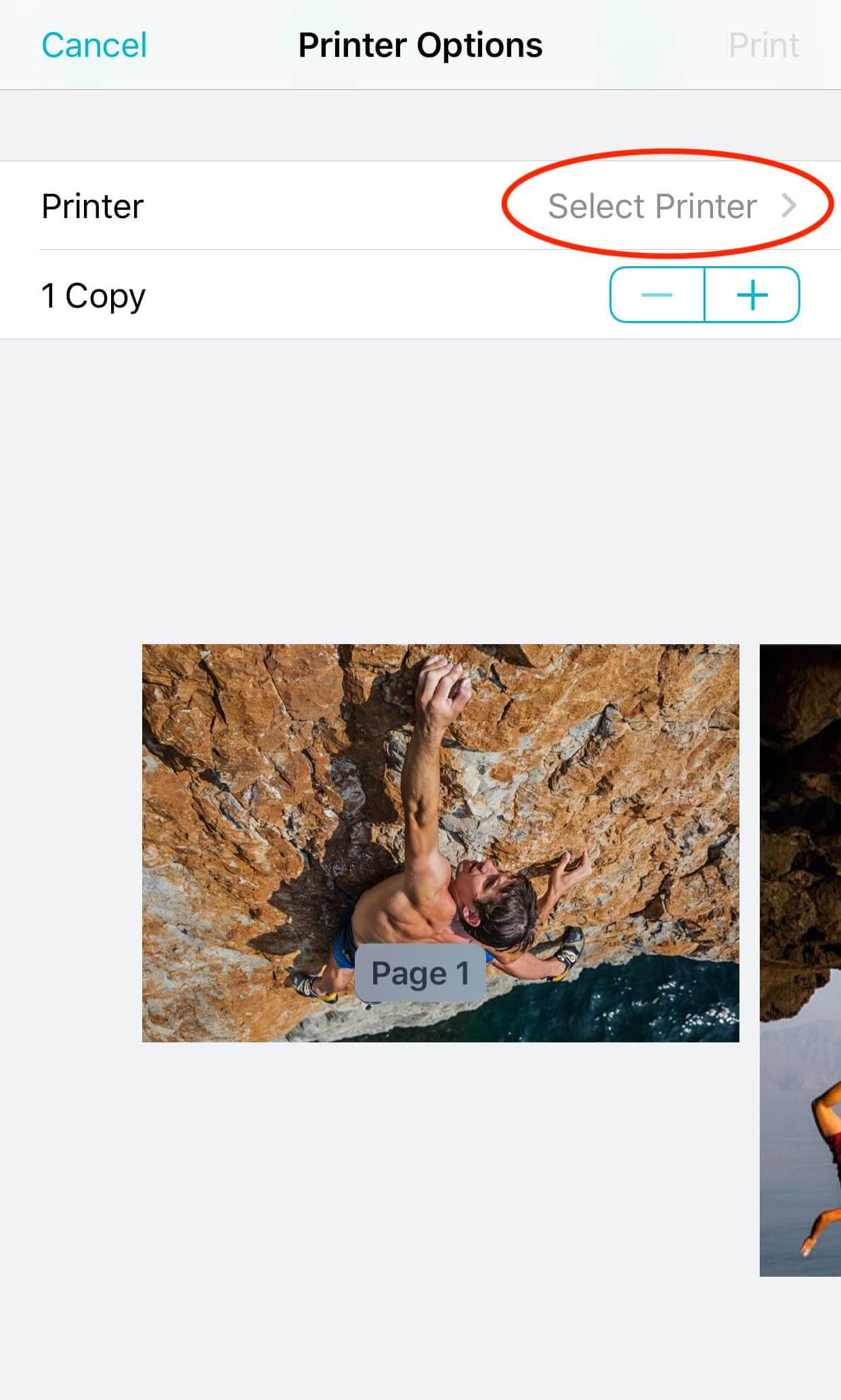 To print a note or checklist, use the 3-dot (…) menu and select "Print".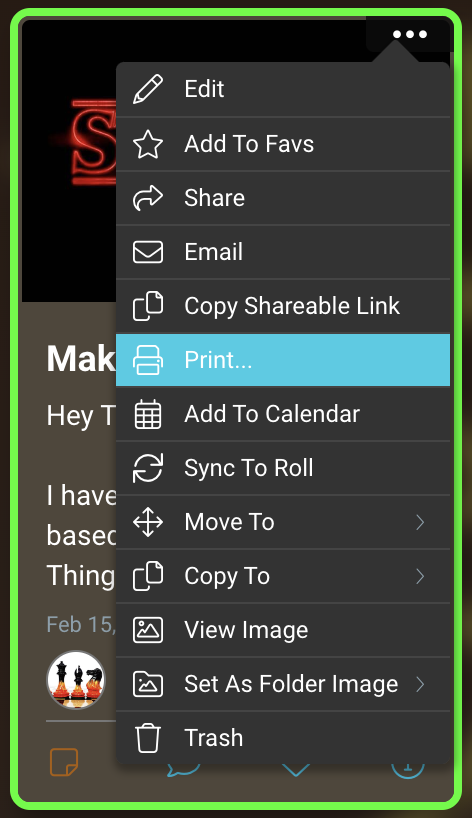 If you are printing an image, PDF or document from desktop, we recommend downloading the item first.
To download an item, use the 3-dot (…) menu and choose "download". Click here if you need more help downloading items from Bublup to your desktop.