Bublup Support Rolls
---
Premium roll features
With a Premium or Premium Plus plan, can use these special features in rolls:
1. Click or tap on the hamburger menu of your rolls.

2. Click or tap on "Settings".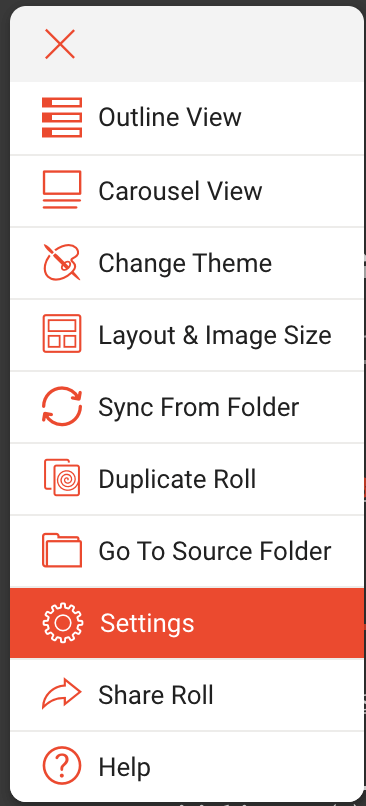 3. To edit a feature, click or tap on "edit" on the right side.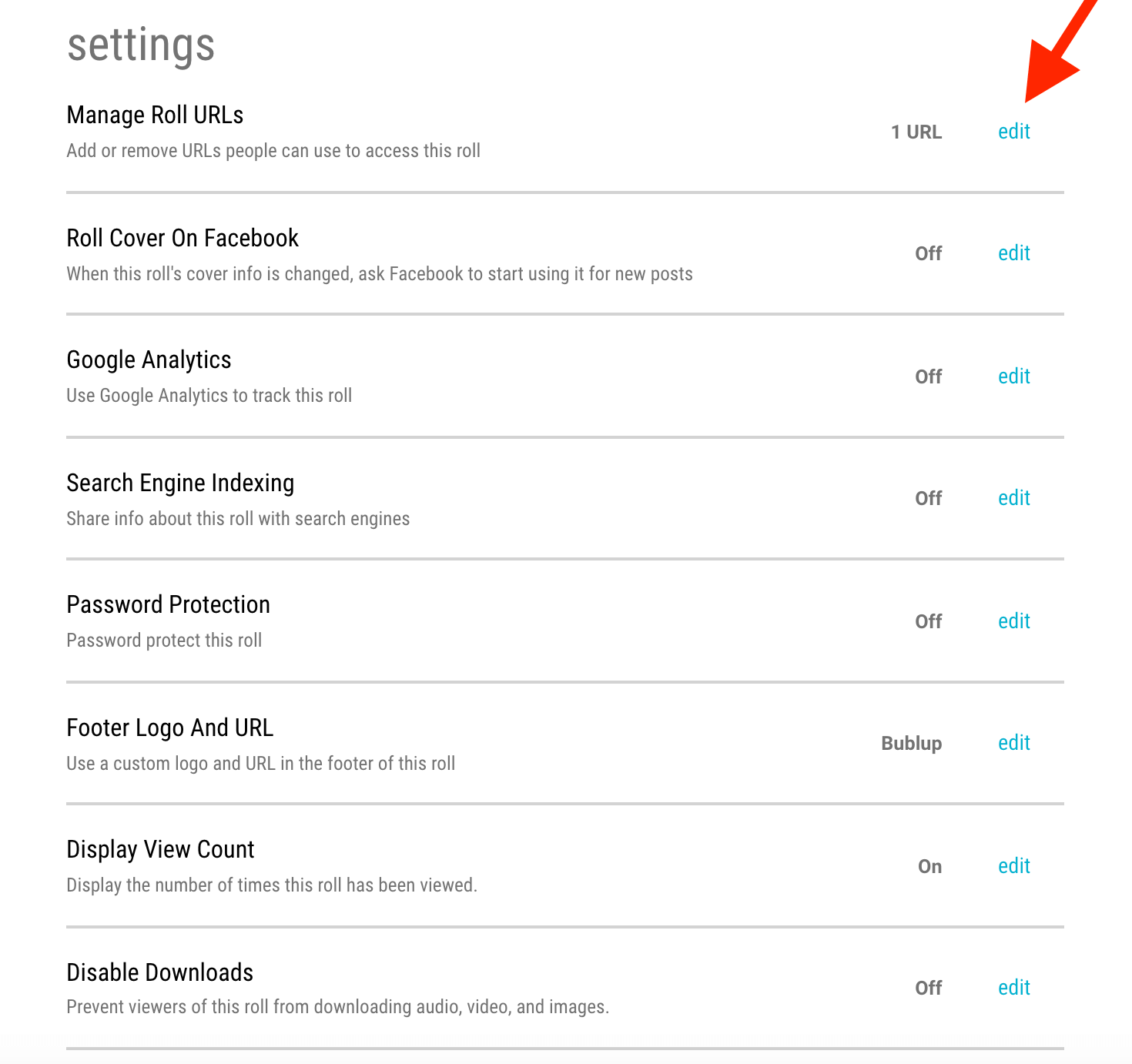 Premium roll features include:
Google analytics integration, which enables you to track web traffic and activity in your rolls. Click here to view instructions on how to set up your Google analytics in rolls or here to learn how to create a Google analytics ID.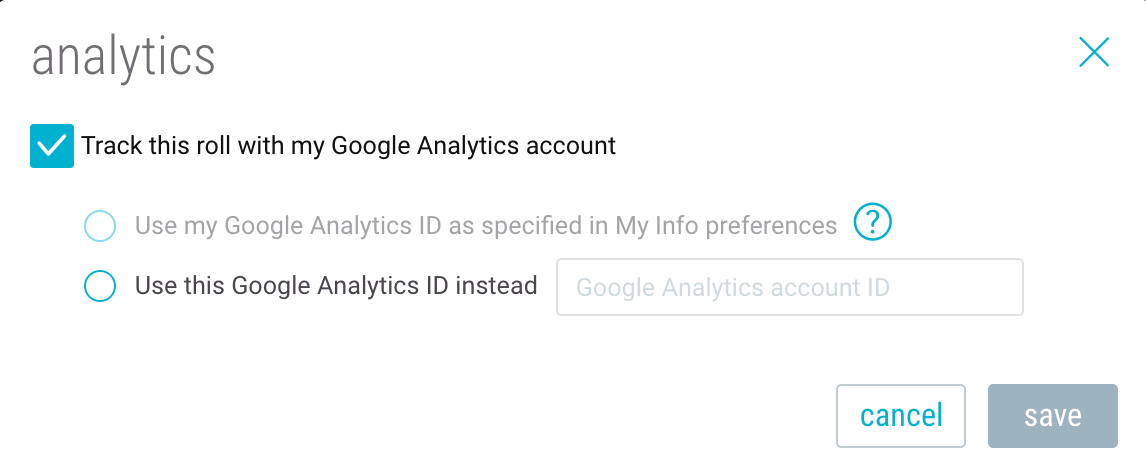 Ability to hide the Bublup logo gives you the option to hide the Bublup logo in the footer of your rolls and also add your own logo.
Roll password protection allows you to protect who views your rolls.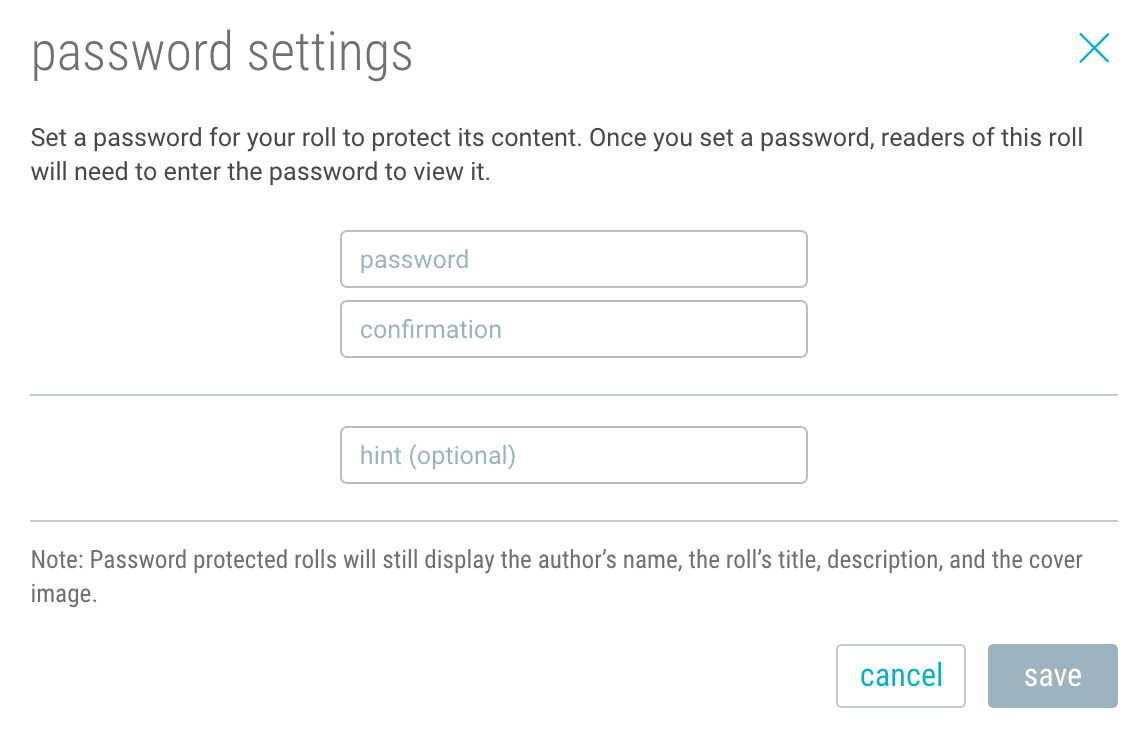 Disable downloads lets you prevent those who view your roll from downloading images, audio, and video files.

Customize roll author information, allows you to alter the avatar and name of the author of a roll, even after the roll has been created. You don't have to go into "settings" to change your author information. Simply click or tap on the author name or avatar while in edit mode and you can edit this information.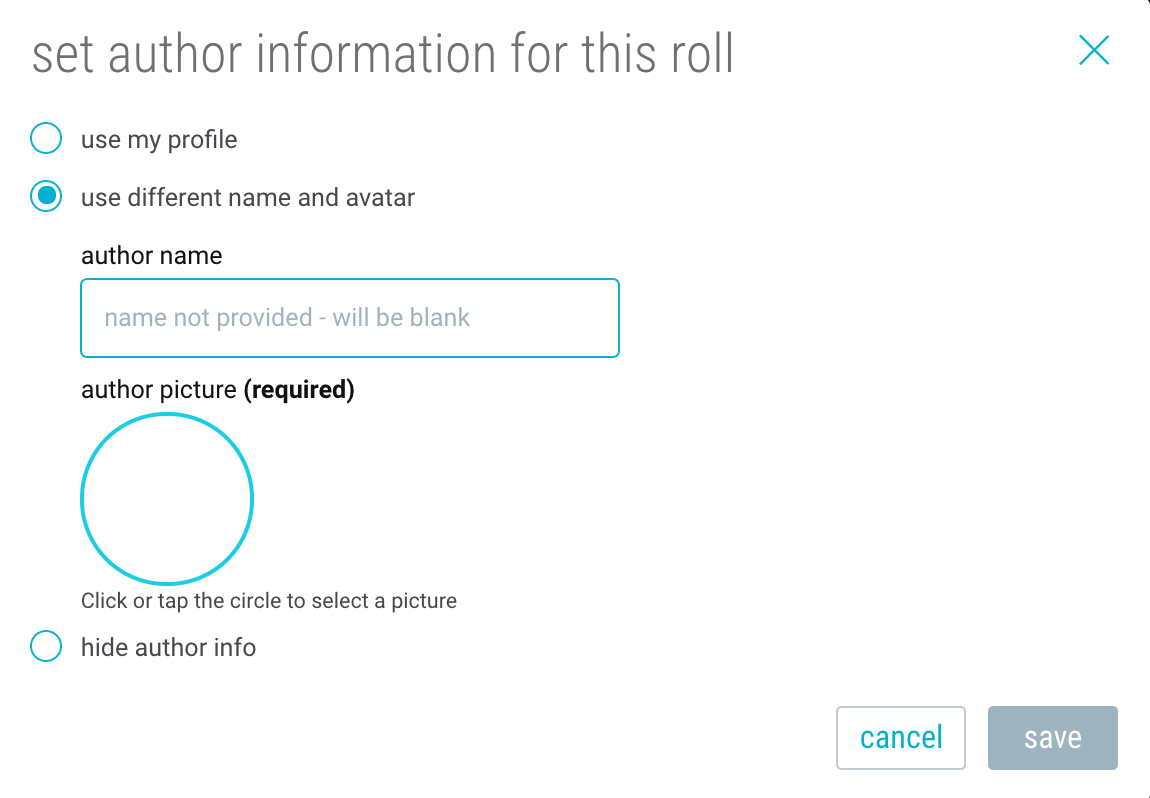 To view what features are included with our various plans, click here.