Gather inspiration, organize your projects, and showcase your creative work online with the touch of a button. Upload your designs and digital artwork without worrying about file types and size limitations. Utilize eye-catching visual storage and bookmarking features that makes gathering, saving, and sharing articles, photos, videos, and any other digital files an effortless experience.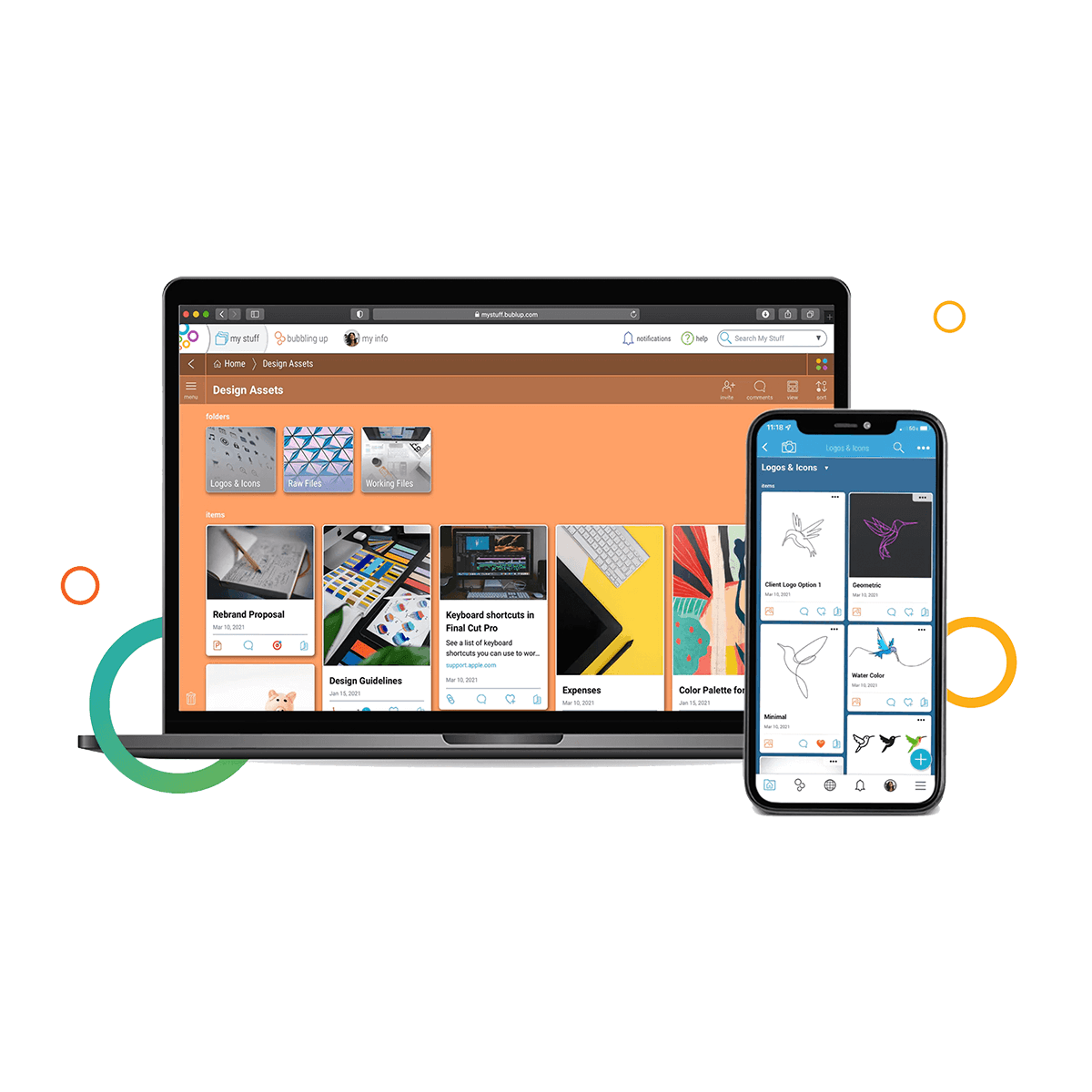 View All Creativity Use Cases
Where Creativity and Organization Meet
Whether you're an interior designer, photographer,video editing professional, or anything in between, you'll find plenty of smart features that extend your creative limits. Bublup makes online organization a breeze. No matter your creative flex, you'll find plenty of useful features bundled into a single, fun-to-use package.
The best part? Signing up for Bublup is free! Try the app's innovative features today and find new ways to discover your artistic and inventive potential.
Creative Project Planning
Bublup integrates practical project management tools into an app that promotes creativity in both design and function. Whether you're collecting your ideas for your next writing piece, saving a graphic design draft, building a mood board, or looking for a place to keep your photos online securely, you'll find all the organization and sharing options you need with Bublup, bundled into a single, innovative digital space.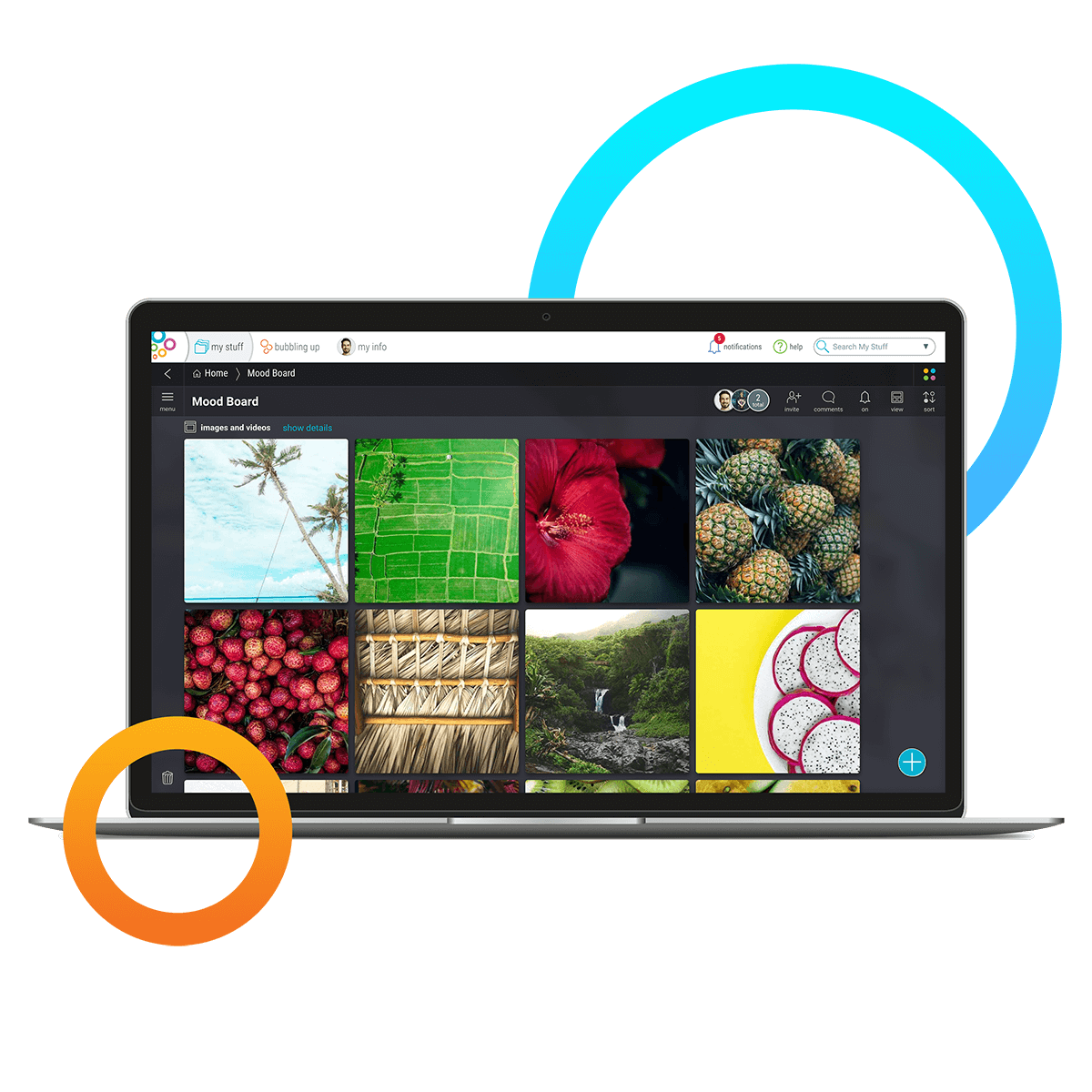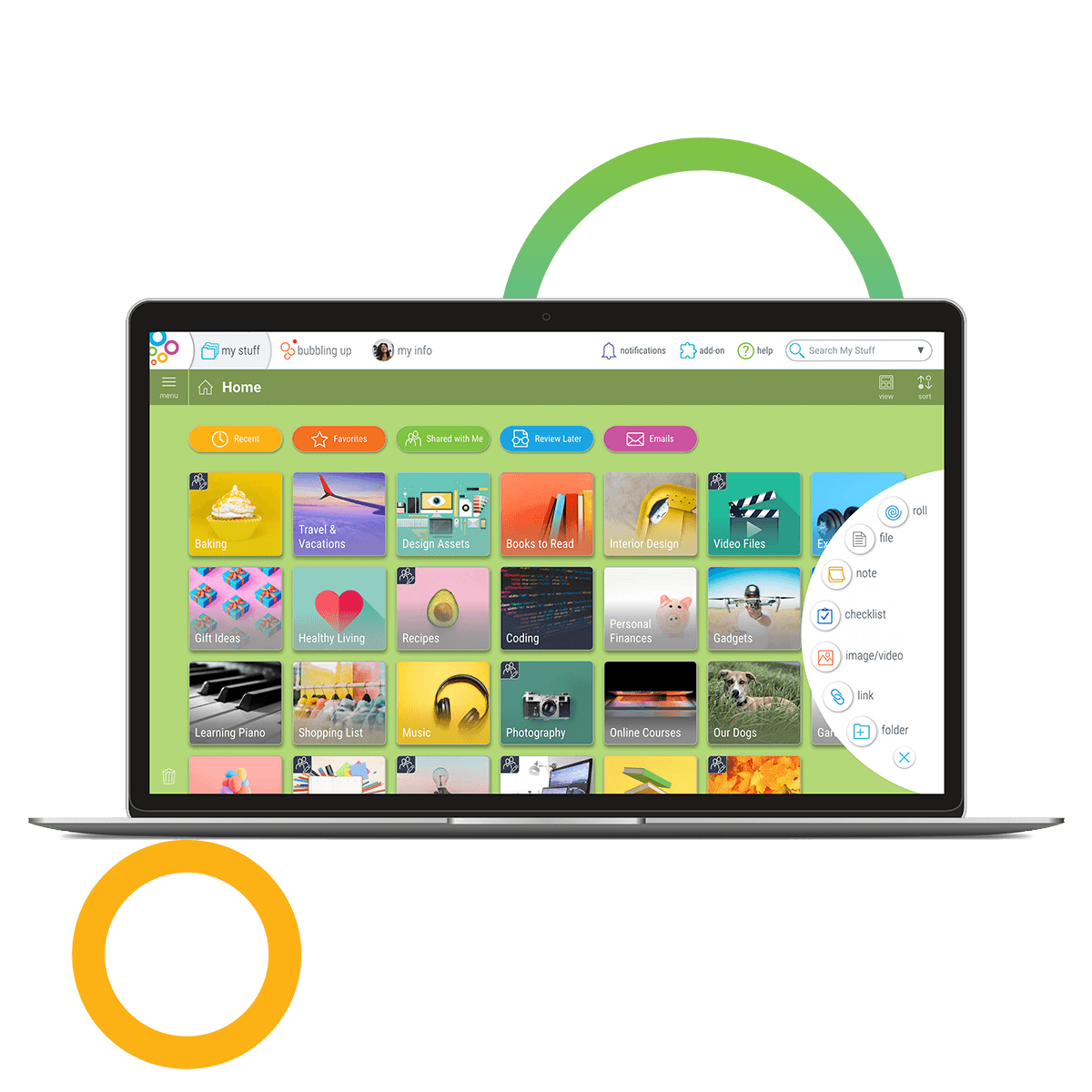 All File Types Welcome Here
When you upload your creative work, notes, and drafts to your Bublup folders, you'll never have to worry about converting your file or managing compatibility features. All types of design files and mockups can be uploaded with ease, and all files, pictures, and article links can be saved side-by-side, in a single folder. Depending on the Bublup plan you're using, you can upload files of up to 50 GB at once. Moving video and .ai files between devices has never been easier.
Find out more about Bublup's personal and team plans, or upgrade your existing account today!
Whether it's a website design or a video editing venture, collaboration is key to the success of many creative projects. Luckily, sharing your work on Bublup is always straightforward, particularly when you're using Bublup's Group Folders feature. If you're sharing your work with someone who's not currently a Bublup user, you can simply send a link. The recipient will be able to access the file without requiring the other person to sign up for the platform. However, once they've tried out Bublup's innovative features for themselves, they might want to sign up themselves!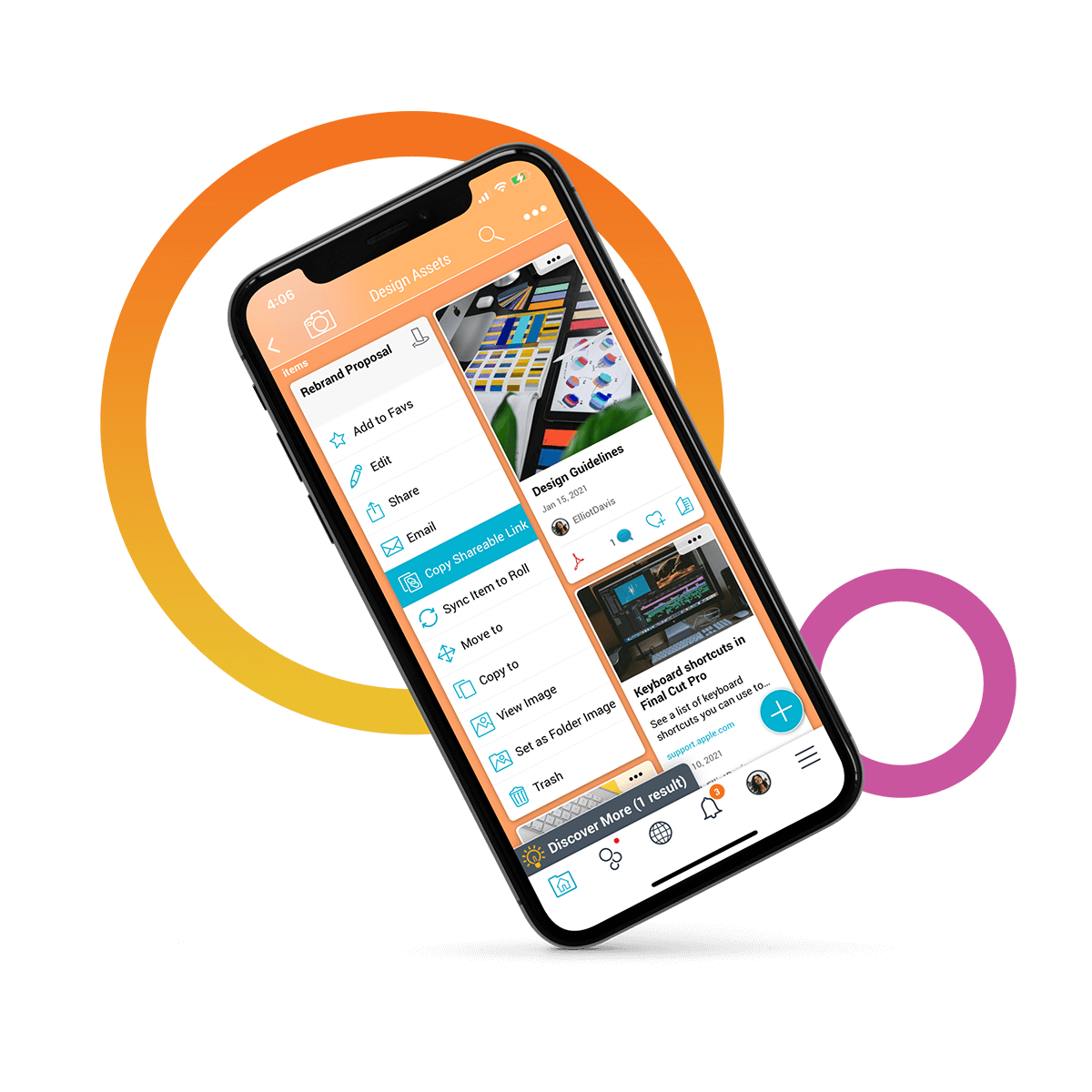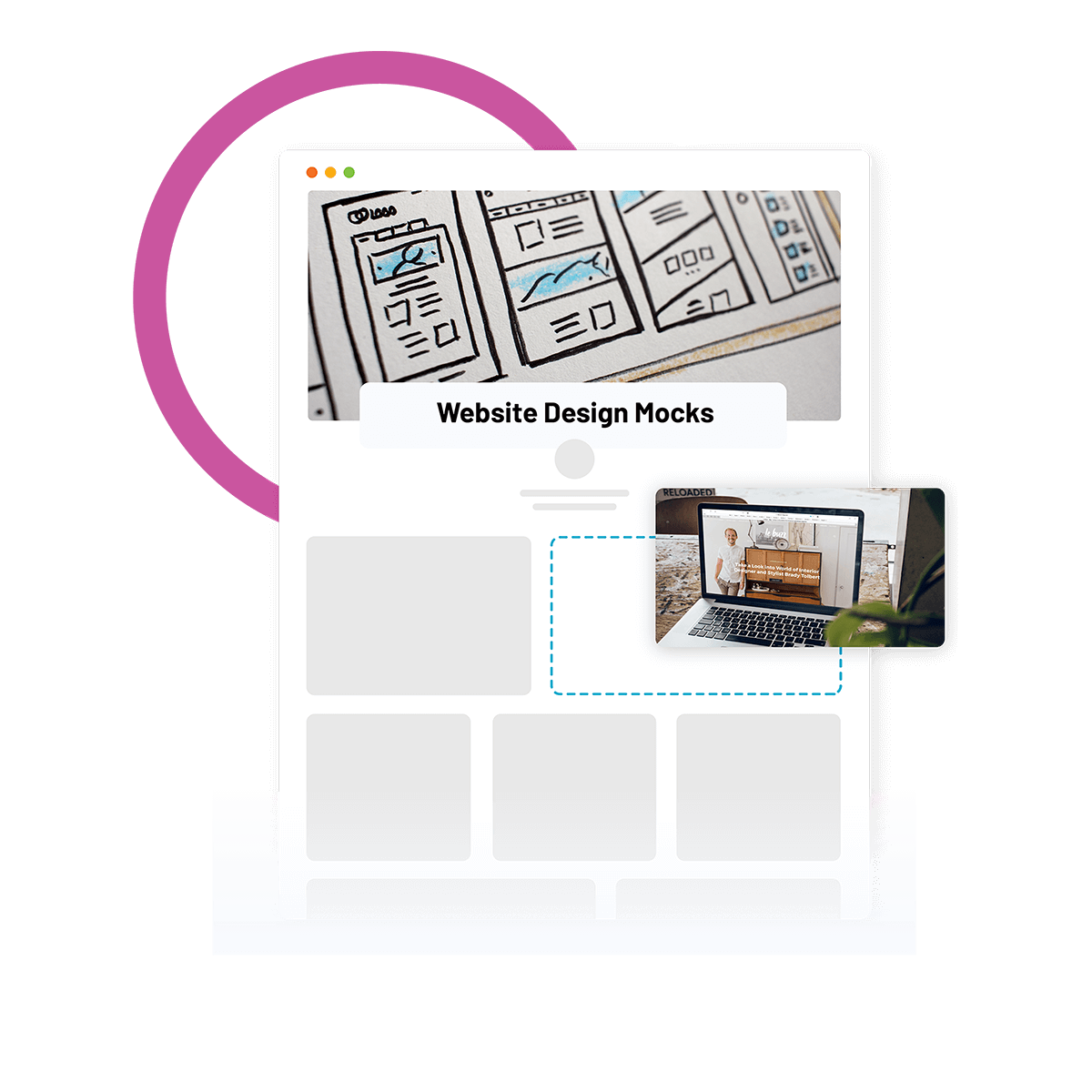 Present Your Work With Rolls
Bublup's Rolls feature allows you to take your favorite digital files and turn them into colorful, easy-to-navigate web pages- without the hassle of downloading your work or signing up for a new app. Everything that's within a single folder can simultaneously be converted to beautiful collections of stories, photos, and documents.
Keep Up With Your Interests
The Bubbling Up For You feature within your account is your portal for discovering new online content that's trending or that aligns with your interests, as well as keeping track of the latest changes in your Group Folders. You never know where you'll find creative inspiration online! Browse headlines and quickly save articles to your folders.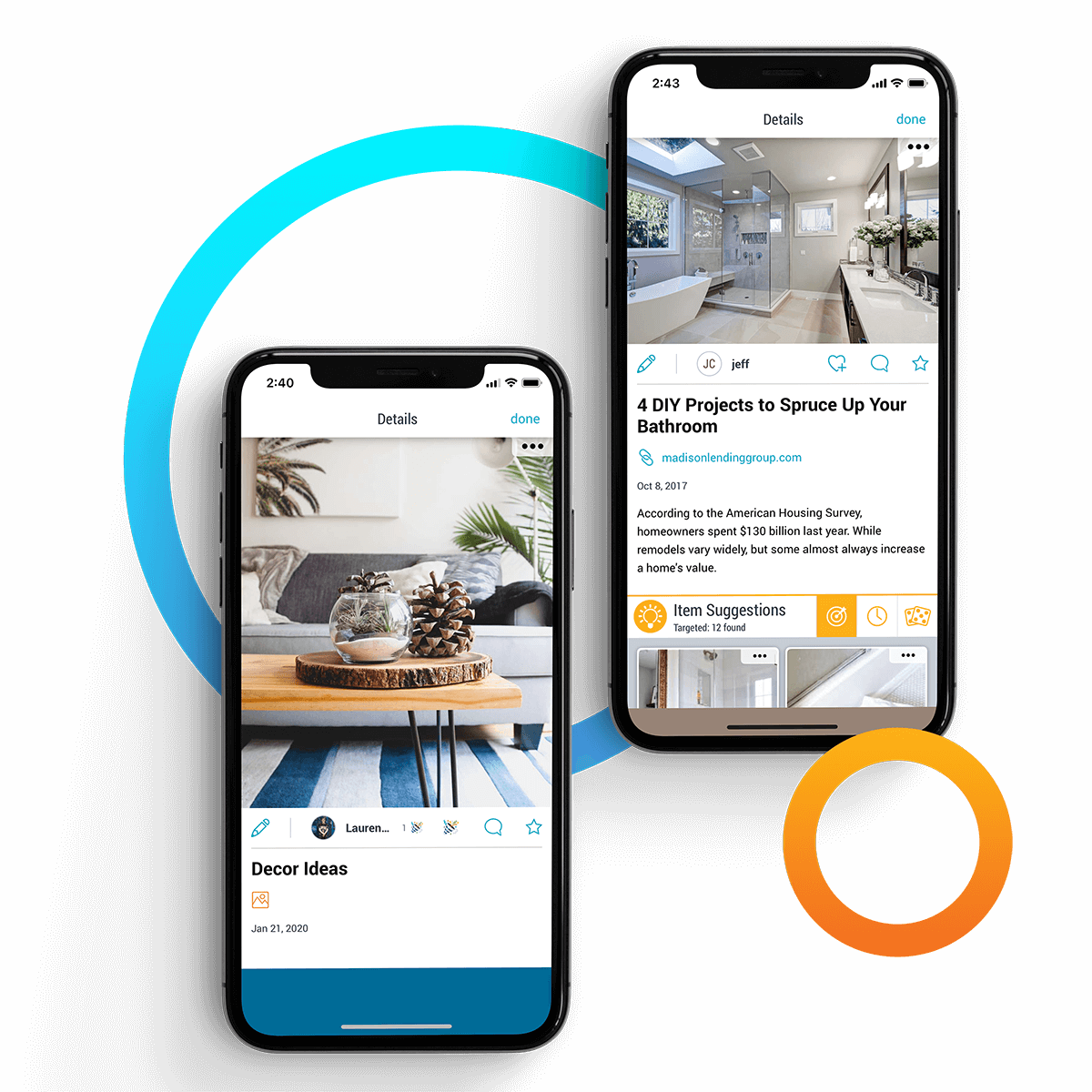 Find Your Next Creative Spark
With Bublup, it's easier than ever to convert your inspiration into creative action. Explore new ideas with the Bubbling Up discovery feed, store your work in the cloud, and collaborate with clients, coworkers, friends and family without worrying about sharing restrictions or file types.
Discover The Buzz About Bublup
Thousands of people all over the world love using Bublup

"This app is fantastic. An easy to use feature packed app where you can store all your favorite sites, recipes, projects, pictures, etc. Give it a try. You'll be hooked."
-O.B W. Google Play
"This app is amazing! I am dieting right now and am able to save all my new recipes in my own folder!!!! Love this app so much!!!!"
-Connie B. Google Play
"I absolutely love this app. I use it almost daily to keep track of recipes, helpful tips on the web, shopping wish lists, etc..."
-Brandy R. Google Play
"By far, the best organizing app I've used. It's intuitive and visually appealing. The large tiles make it easy to find what I'm looking for and organize in a way that makes sense for me. Highly recommend. This app is perfect."
-Sarah Z. Google Play
"Organization is amazing with this app! Love it!"
-Kristina M. Google Play
"One storage to rule them all 🤗 A highly versatile, multi inter-platform so for iOS windows chrome & Android."
-David A. Google Play
"So much effort added to this beautiful easy to use interface. I have spent days looking for the right app to keep my notes organized and this is it. It looks and works great on my Samsung fold 3."
-M Hall Google Play
Get Creative With
Bublup

Today
Bublup offers the perfect balance between organization and inspiration and can help you accomplish all of your creative projects. Start your next mood board, interior design plan, photography, or graphic design project with us today.
Sign up today and find inspiration for your next project with