Bublup Support Getting Started
---
How to use search in Bublup
Type in a key word into the search toolbar in the top right corner of Bublup.

Notice that you can easily toggle to different kinds of results: Folders, Items, Rolls and Community. Community results are public links saved anonymously by the Bublup Community that are relevant to your search query.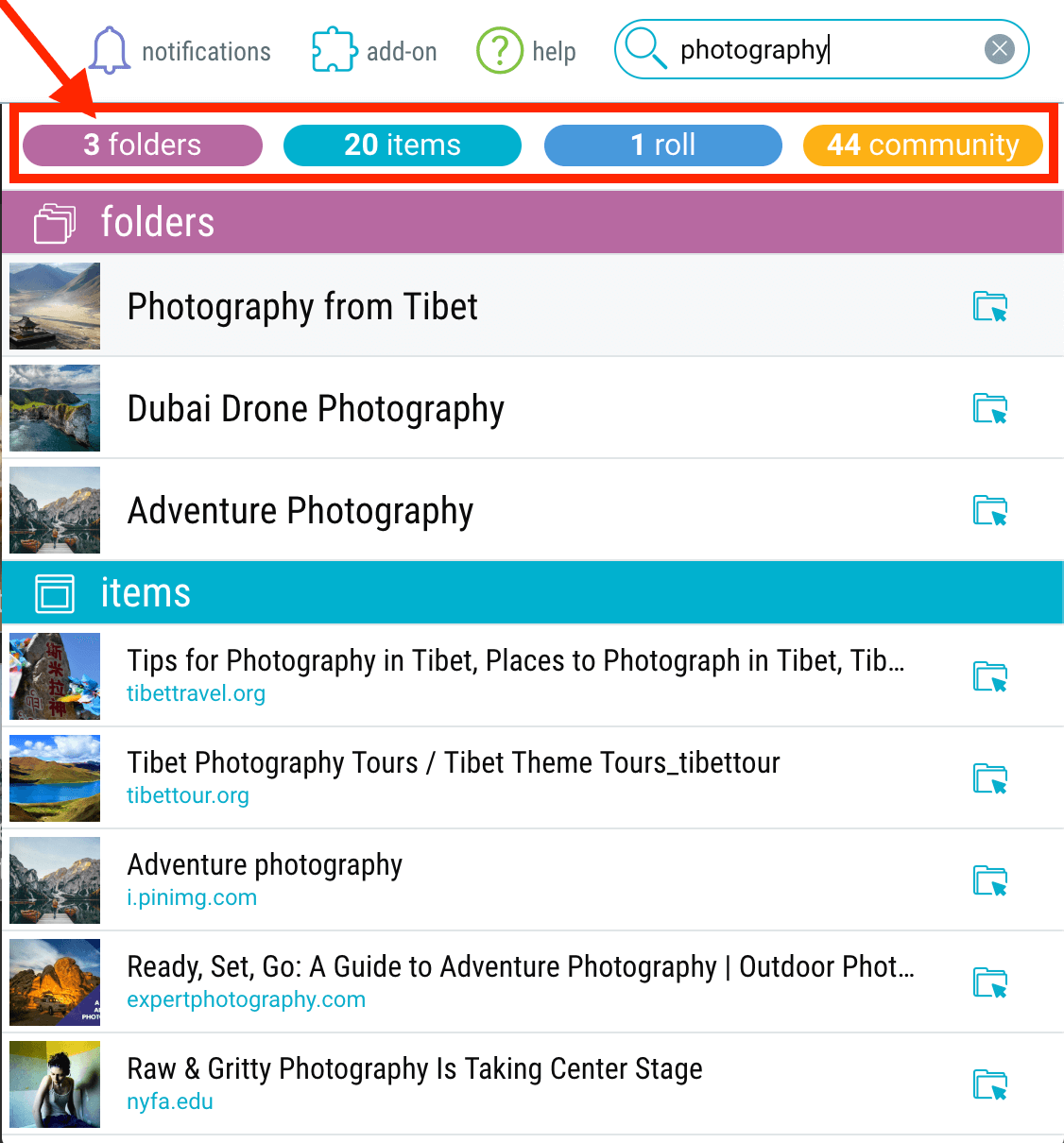 Note that if the folder is a group folder, the group folder icon will be present towards the right of the search result.

Clicking on the item in Search will open the item or the folder, whereas clicking on the folder icon to the right of the search result will show you the item or folder in its container folder with a green indicator.

Pro tip: If you have a premium account, you can also use the search feature to search for text within the body of PDFs and Microsoft Office documents that you have saved in Bublup.
How to use Advanced Search:
1. To access Advanced Search, tap on the dropdown menu to the right of the search toolbar.

2. Use the different fields to narrow your search, such as: keywords, username, and date. You are also able to check "this folder only" to filter results for the specific folder from which you are searching. Note: Type an "@" symbol prior to entering a username. Searching via username requires a Premium Account.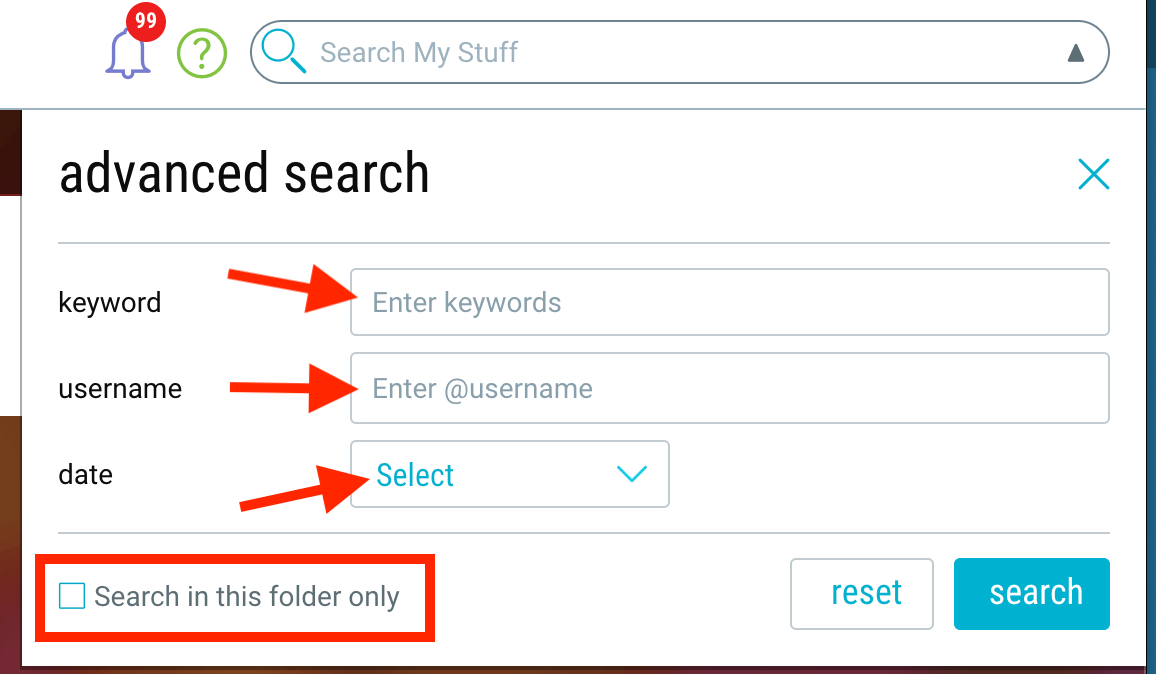 3. In your search results you'll see the various filters for your search query. You can remove them by clicking or tapping on the "x".