Bublup Support Rolls
---
Add a 'share' button to a roll item
1. Click the orange button in the upper left corner to enter "edit" mode.

2. Click on the 3-dot menu (...) of the item for which you'd like to add a widget, then click on "widgets".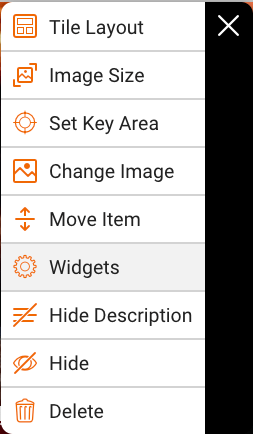 3. Toggle the option "Include sharing button". This will add a button to the roll item that allows users to share that item by email or on social media.