Bublup Support Rolls
---
Customize roll content
There are a number of simple edits you can make to adjust the way your photos and other items (links, files, notes, and documents) are displayed.
1. Click the orange button in the upper left corner to enter "edit" mode.

2. Click the 3-dot (…) button in the upper right corner of any item to see the menu of customization options.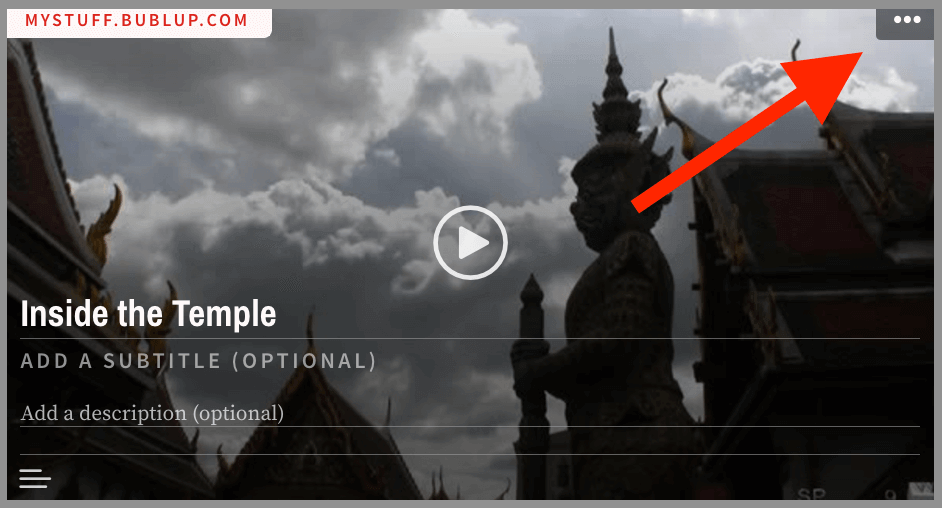 3. Choose what you would like to customize.
a. "Tile Layout": allows you to adjust how your items or sections are displayed in your roll.
b. "Image Size": allows you to alter the image size.
c. "Set Key Area": allows you to pinpoint the most important part of a photo so that it's always in view when your roll is displayed on different screen sizes and devices. (Note: this setting is not available in Seabreeze theme.)
d. "Change image": allows you to change the image of the item in the roll.
e. "Move Item": allows you to reorder your items or sections.
f. "Widgets": allows you to add social widgets (ex. Facebook 'Like' button) and Calls To Action (CTA's) to your roll item.
g. "Hide Description": allows you to hide the item's description.
h. "Hide": allows you to hide the item so it will not be displayed in the roll.
i. "Delete": allows you to delete the item from the roll.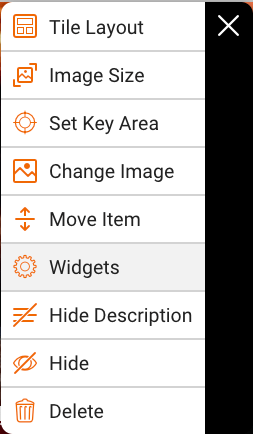 Pro-tip: Note items in rolls can be edited with rich text formatting. You can bold, italicize and underline text as well as bullet or number lists.