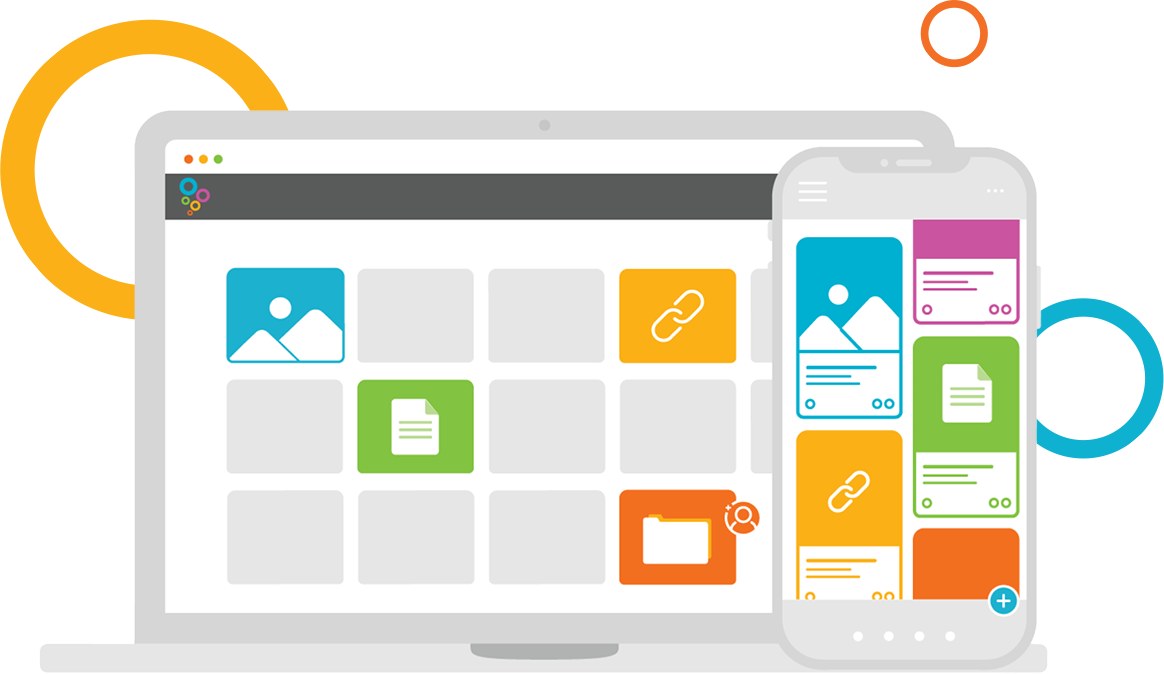 Bublup for Cloud Storage
Goodbye Boring Cloud Storage, Hello Visual Cloud Storage.
Save any link or file with Bublup, and keep track of your digital content using a vibrant and fun approach to cloud storage. Bublup's visual cloud storage ensures you always know where your files are without searching through uninspiring folders and a disengaged design. With Bublup, file storage doesn't have to be boring anymore.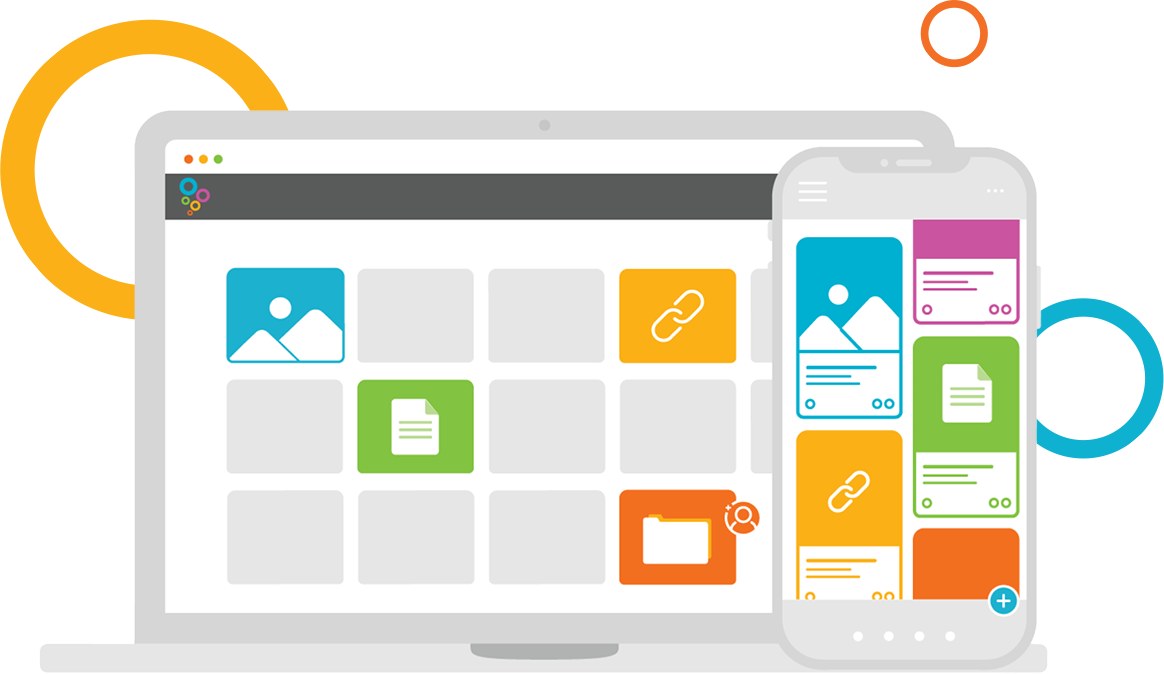 What Makes Bublup Different?

Numerous studies have shown the positive impact of adding color to your visual experiences. Organization is no exception. Bublup incorporates an interactive approach to file storage, livening up your organizational system and improving productivity.
Save Anything
With Bublup Cloud Storage
No matter what content you have, Bublup makes storage simple and easily accessible. Simply drag and drop or tap to organize links, files, and media together in one visual folder.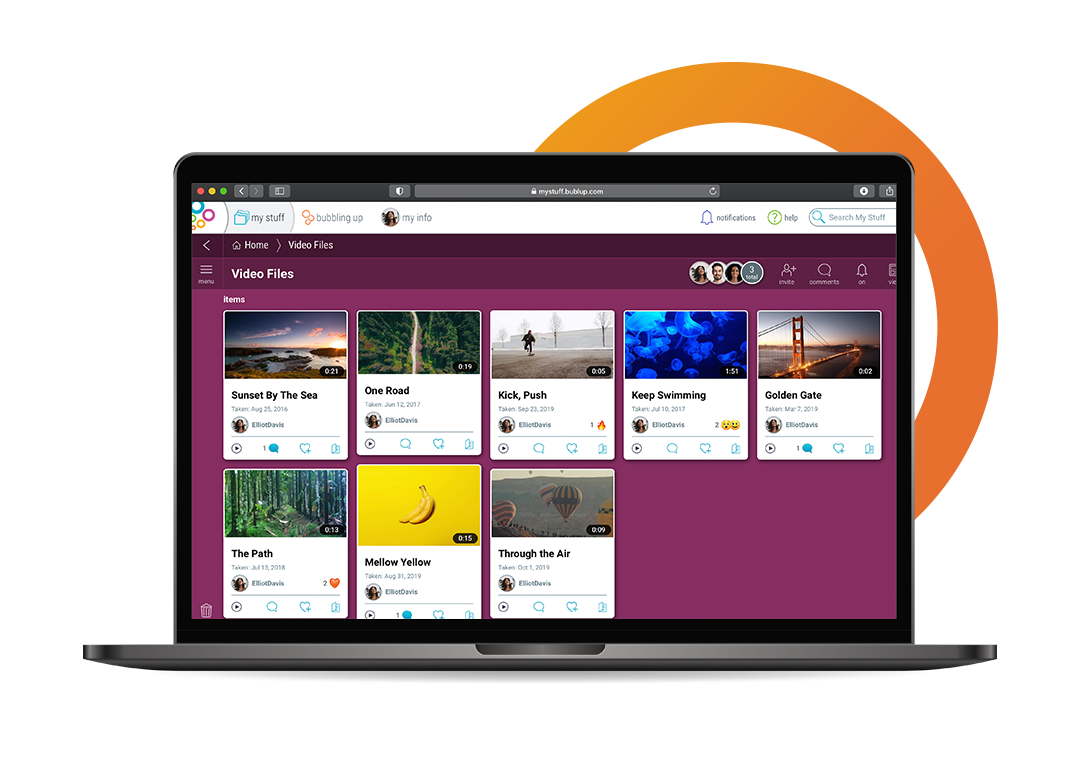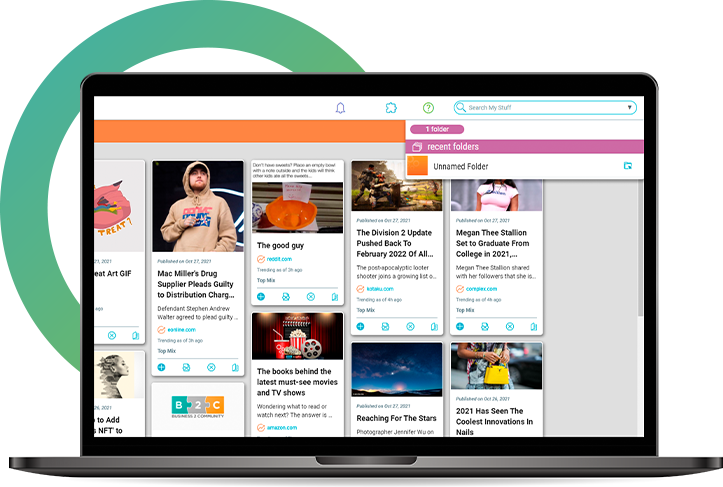 Custom titles, descriptions, and images make it easier to find your content than ever. This system of labeling adds a visual component to your cloud storage. You can also favorite content, so it's easier to locate and organize in a special "Favorites" folder that is located in your Bublup Home.
Unlimited
Cloud Storage, please!
Bublup gives you access to unlimited web links and 3 GB of free cloud storage for files. Additionally, if you refer friends, you can access up to 23 GB. Premium users can boost their storage capabilities to 1 TB. That's a ton of vibrant files and bookmarks beautifully organized for your viewing pleasure!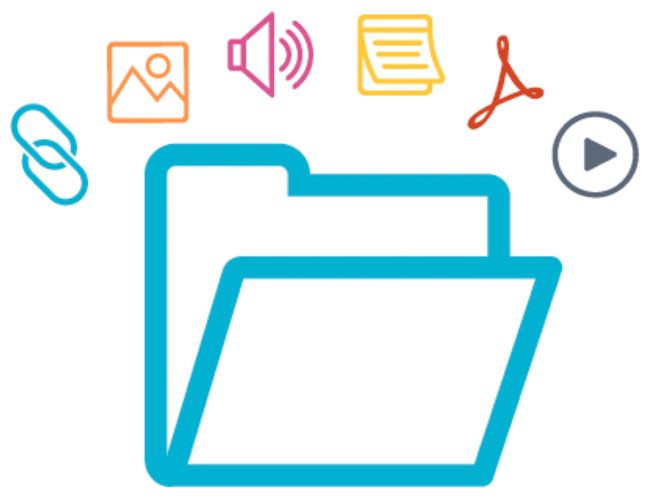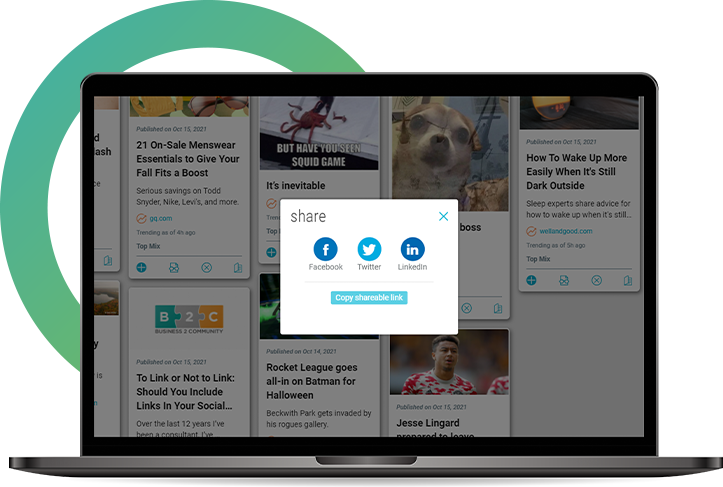 Large File Sharing?
We Got You Covered.
When you use Bublup, no file is too large to share with your friends, family, peers, and colleagues. Free accounts let you upload up to 3 GB / file, and you can boost it to 50 GB / file with Premium. No file is too large for Bublup, and our file sharing makes it simple to collaborate in an organized way.
Note: The max file upload size is 5 MB / file for the mobile app.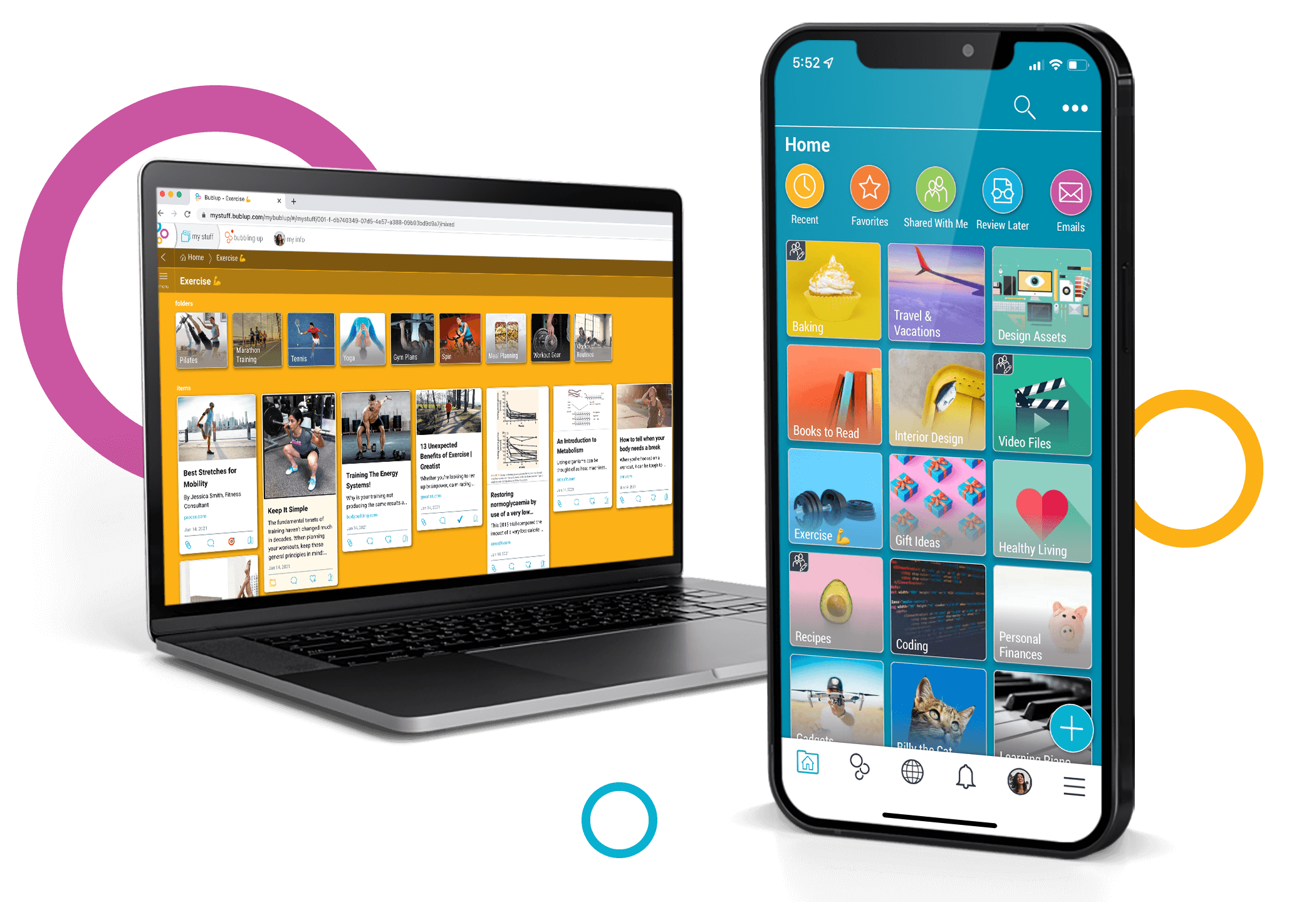 Stay Connected
to Your Content from Practically Anywhere
Bublup is available on iOS, Android, and most desktop browsers. As long as you have an internet connection, you can access your content from anywhere in the world. Collaborate with your child who might be far from home. Check in on work without the stress while you're enjoying vacation. Bublup promotes a relaxing, focused approach to cloud storage, so you won't have to worry about trying to locate files. Bublup makes cloud storage fun and intuitive.
Turn Your Cloud Storage
Visual

With Bublup
Bublup is your trusted visual cloud storage organization app. It makes sharing and storing content visually appealing and customizable. Customize your favorite content and turn it into shareable stories using photos, titles, descriptions, links, photos, videos, GIFs, notes, and PDFs. No matter what type of content you want to save, Bublup's visual cloud storage has you covered. With unlimited storage options, you can share your content with friends, family, colleagues, and peers and actually enjoy organizing your content and links in a secure location.
Frequently Asked Questions
What Is Cloud Storage?
Cloud storage is the term used to describe a storage method maintained by a third party. These third parties ensure your data's security and safety by encrypting it and storing it in a database, so you don't have to worry about taking up your hard drive space or other storage devices.
Cloud storage provides many benefits compared to hard drive storage. To start, you don't have to possess hardware to store items in a physical location. You can also share content much more easily with cloud storage. Lastly, cloud storage is much more affordable than hard drive storage. You can buy unlimited cloud storage for a fraction of what it would cost.
How Does Cloud Storage Work?
Cloud computing uses a network of data servers to share and access your files across multiple devices. Cloud storage providers own and maintain offsite servers to ensure the security and management of your data. Their network allows users to upload files to the servers and access cloud data via a desktop or mobile application.
What Are the Benefits of Cloud-Based Storage?
The most notable benefits of cloud storage include easy access, storage, and protection of your data. You can streamline work and outdated storage systems and upload nearly any file, accessing it from multiple devices. Additionally, you can rest assured that your data gets stored in a safe, offsite location, which is especially important during disaster recovery times.
Reducing resources that you use to manage data is an additional benefit of online storage for businesses. They let your teams choose the correct storage space and pricing that works best for your company. Additionally, teams can cut the energy and maintenance costs associated with data management.
Why Should I

Use Bublup for My Cloud Storage
Bublup is one of the most trusted cloud storage solutions on the market, but that's not all we're known for. Our intuitive, interactive cloud storage options make file storage and sharing fun. With unlimited storage options, you can share your content with friends, family, colleagues, and peers and actually enjoy organizing your content and links in a secure location.
Sign up today to start Visual Cloud Storage with