Each of our plans comes with a certain amount of storage. To view the different levels available, visit our plans page.
You can always view your current usage and limit in My Info -> "My Plan & Storage".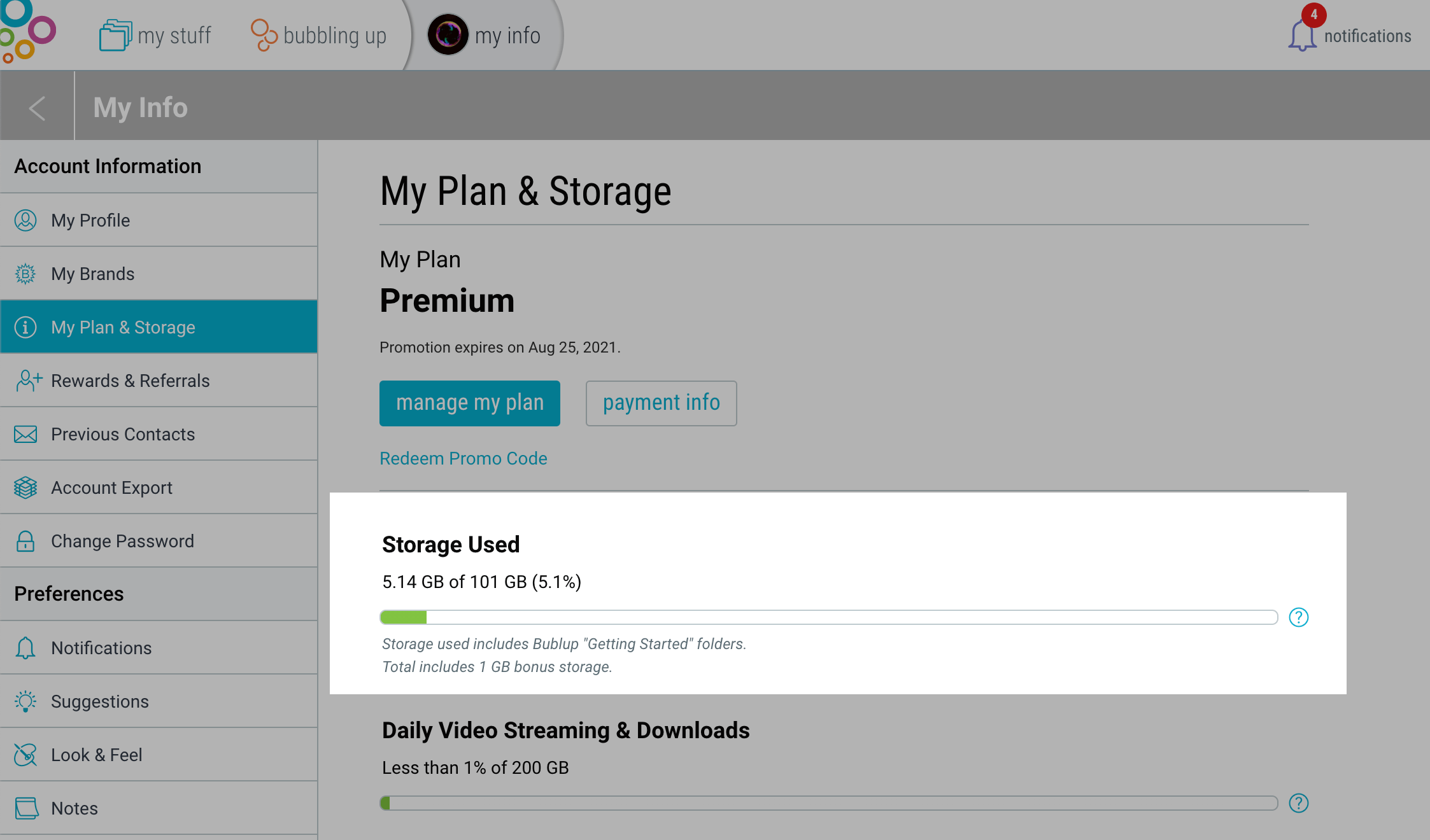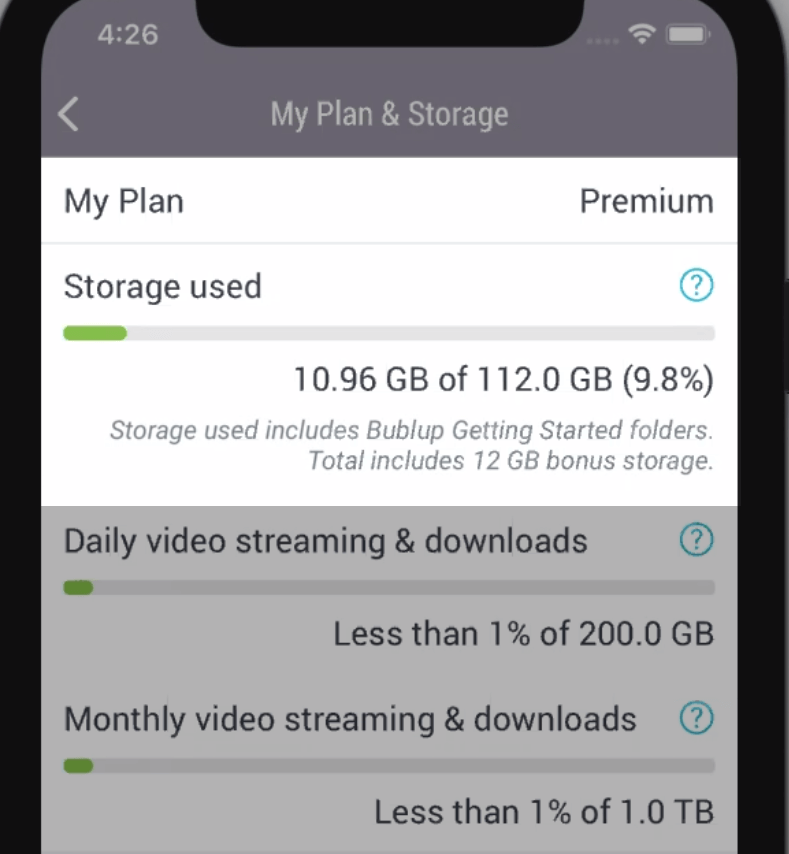 Note: Your total storage used includes any "getting started" folders and all items in your trash. See this support page for instructions on emptying your trash.