Bublup Support Rolls
---
Re-order roll items
1. Click on the orange button in the upper left corner to enter "edit" mode.

2. Click the 3-dot menu on the item or section you want to move, then choose " Move Item (or Section) ".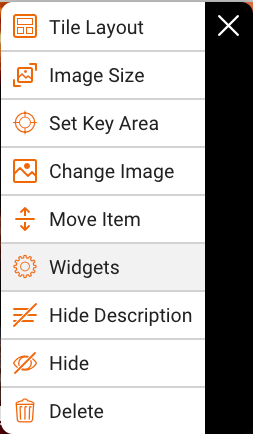 3. Drag and drop your item or section to its new location using the tread marks on the right side of the item (☰).