Bublup Support Getting Started
---
Bublup quickstart guide
With Bublup, you can save all your stuff in one place, organize it, and then share it with others. Plus, there are tools for saving things while you surf the web and for discovering new things of interest to you. You can (and we recommend you do!) use the app on both desktop and mobile - that's part of the beauty of the whole system.
Save
Whether you are saving pictures, videos, music, documents, links, checklists, or notes, Bublup will let you save it all in an easy, visual way. Here's how to get started saving things into Bublup:
Pizza Wheel
Just click the "+" button to open the "pizza wheel", and select which type of item you want to add.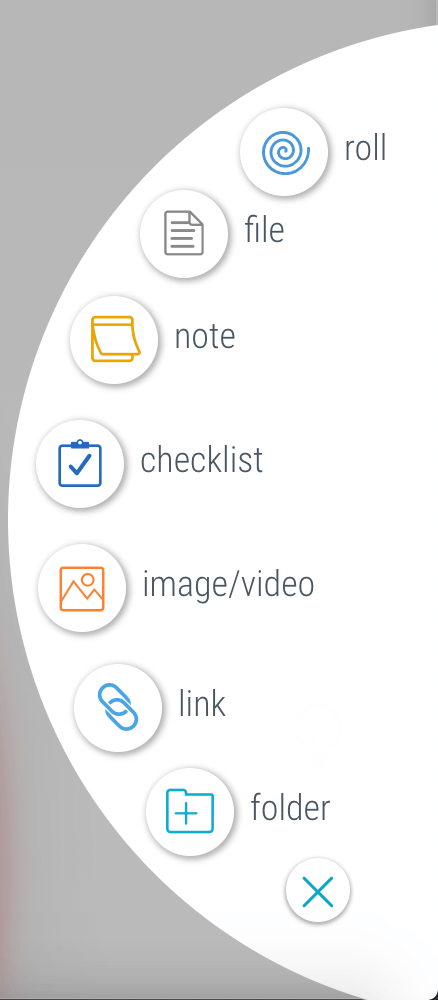 Drag and Drop
(Desktop only)
You can drag files straight from your desktop into Bublup. You can also click in the address bar of any webpage or search result, and then drag that into Bublup.
Save Emails to Bublup
You can save important emails to your Bublup account. You just need to do a couple of things to get set up, and then you can start forwarding emails to your account.
Desktop Extension
(Desktop only)
The Bublup desktop extension will add a handy little toolbar to enhance and simplify your browsing! Save while you surf by installing our extension on Chrome, Chromium, or Edge. You'll just click that little "+" button and save the link into a folder without ever leaving the page you are on.

Keyboard Shortcuts
(Desktop only)
We have a number of desktop shortcuts that make using our web app super easy. A handy pair to know are:
Ctrl/Cmd+C will copy a file or web address, and Ctrl/Cmd+V will paste it right into Bublup!
Review Later
If you don't know where you want to save something, just put it in "Review Later". We'll hold everything there for you, so you can choose where you want it to go when you have time.


Content Assistant
At the bottom of each folder is your Content Assistant, which you can use to fill an empty folder, or to find additional suggestions based on what is already there.
Organize
Now that you can save everything, let's get organized! Here's the stuff you need to know:
Folders
Everything you save will be stored in a folder, so you will want to create folders for different topics or projects. You can also add subfolders to keep related things together. For example, if you are shopping for furniture, you might make a "Furniture" folder, and then have "Living Room", "Bedroom, and "Office" subfolders.
Shortcuts
Do you keep wanting to get back to that photo album or recipe folder? Create a shortcut to it! A shortcut is just a direct link to one of your folders, and you can put a shortcut in any folder or in your Home folder.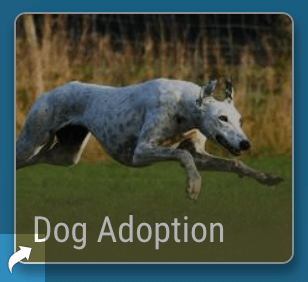 Note: When someone shares a folder with you, it will automatically save as a shortcut in Home.
Breadcrumbs
Are you in a folder, but not quite sure how you got there? Click on the "breadcrumbs" to see the path from the folder you are in all the way back up to your Home folder. You can click on any folder in your breadcrumb trail to go there.


Pro Tip: All of your folders are kept in the section called "My Stuff" ("Home" on mobile.) If you click over to "Bubbling Up" or "My Info", when you click "My Stuff" you will be taken back to the last folder you were in when you left.
Search
To find things you have saved, use the search feature. Just enter a word or phrase, and all folders and saved items with a match in the title or description will appear as a dropdown list. Advanced search offers additional filters such as username and date modified.


Recents & Favorites
You can find things you have viewed recently by checking the "Recents" folder, which is found in your Home folder. To see folders and saved items you have marked as favorites, check your "Favorites" folder.


Share
You've saved stuff. You've organized it. Here's how to share directly from Bublup in a number of ways.
Copy Shareable Links
To share a single item, right-click (or select the "3-dot menu") and select "Copy Shareable Link". Anyone who opens the link will be taken to a pretty page displaying your item.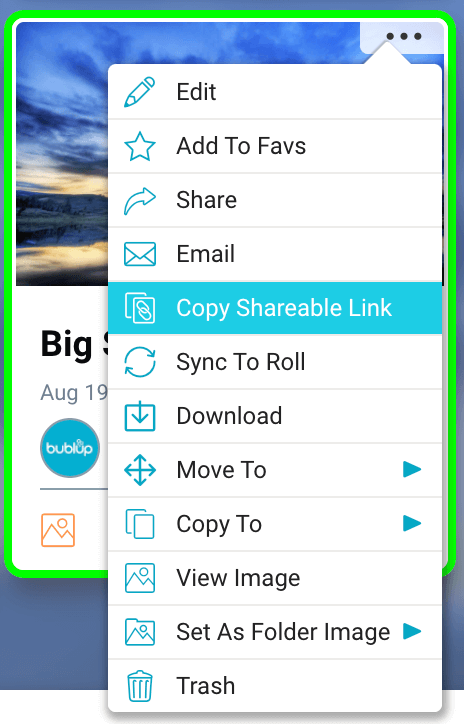 Group Folders
Collaborate with others by sending a Group Folder invitation directly, or by sharing a group folder invitation link. You can set members' permissions individually.
Pro Tip: Add comments, reactions, and even mention people directly by typing "@" followed by their username. Using @mentions will notify someone of a comment or item you want them to see right away.
Shared With Me
If someone shares a folder with you, you can find it in the "Shared With Me" folder in your Home folder.


Email From Bublup
Email folders or items directly from Bublup by selecting the 3-dot menu of an item or folder and choosing "Email" or "Email Folder". Recipients will get a nice-looking email with your Bublup content!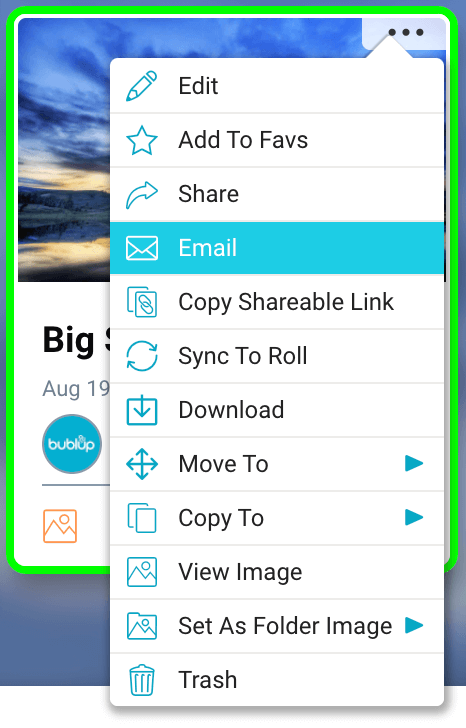 Note: If there are many items in the folder, Bublup will automatically roll everything up into a Bublup Roll and send the link to the roll.
Rolls
Rolls are webpages made right from a Bublup folder. In any folder, hit the "+" button and select "Roll". All the content in the folder and its subfolders will be transformed into a slick webpage that you can share with anyone. Here's how to make a roll.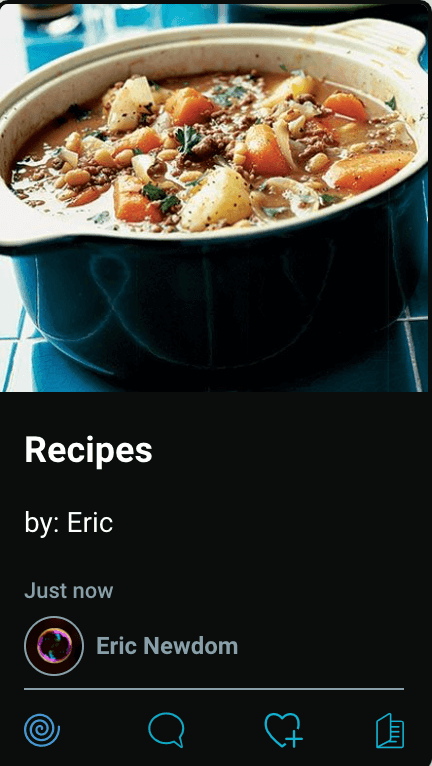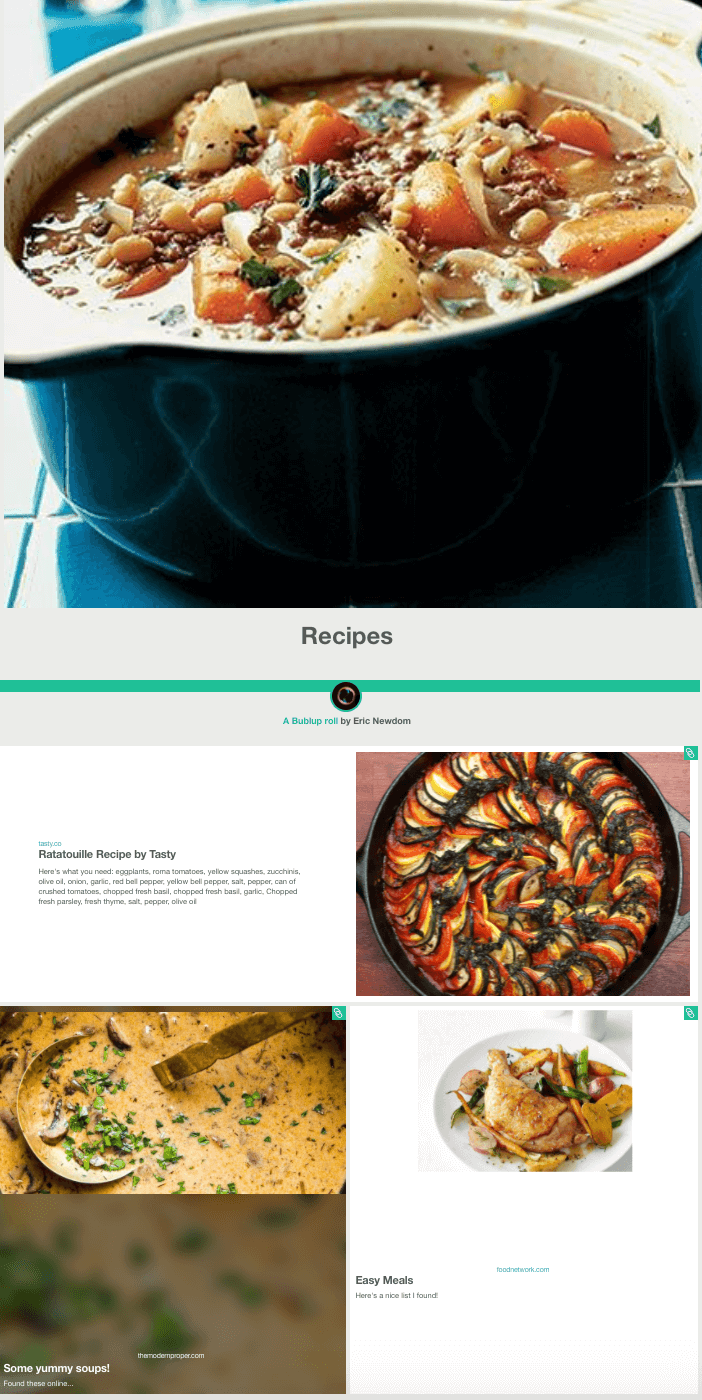 Discover
Now that you can save, organize, and share, let's go find some new material! Bublup isn't just a visual organizational tool for saving and storing content, it's also designed to help you discover new things. Bublup leverages the time and energy that the entire Bublup user community has spent doing research for thousands of different topics, and it's completely anonymous.
What are Folder Suggestions?
Once your folder has saved links, suggestions of related content will begin appearing in the "suggestions area" at the bottom of a folder. Suggestions can be browsed, saved, removed, and refined.
The Suggestions Bar
If you have the Bublup add-on installed on Chrome, Chromium, or Edge, you can also see suggestions in real-time while you're browsing the web. Navigate to a webpage and notice that the lightbulb in the Bublup nanobar lights up if there are suggestions for a particular webpage.
What is "Bubbling Up"?
Bubbling Up is your feed, where you can browse the most popular content in Bublup. It includes items from group folders, folder suggestions, and trending categories. You can tailor your feed to only include content from certain sources, item types, or folders. If you see something that interests you, just click the "+" to save it into a folder.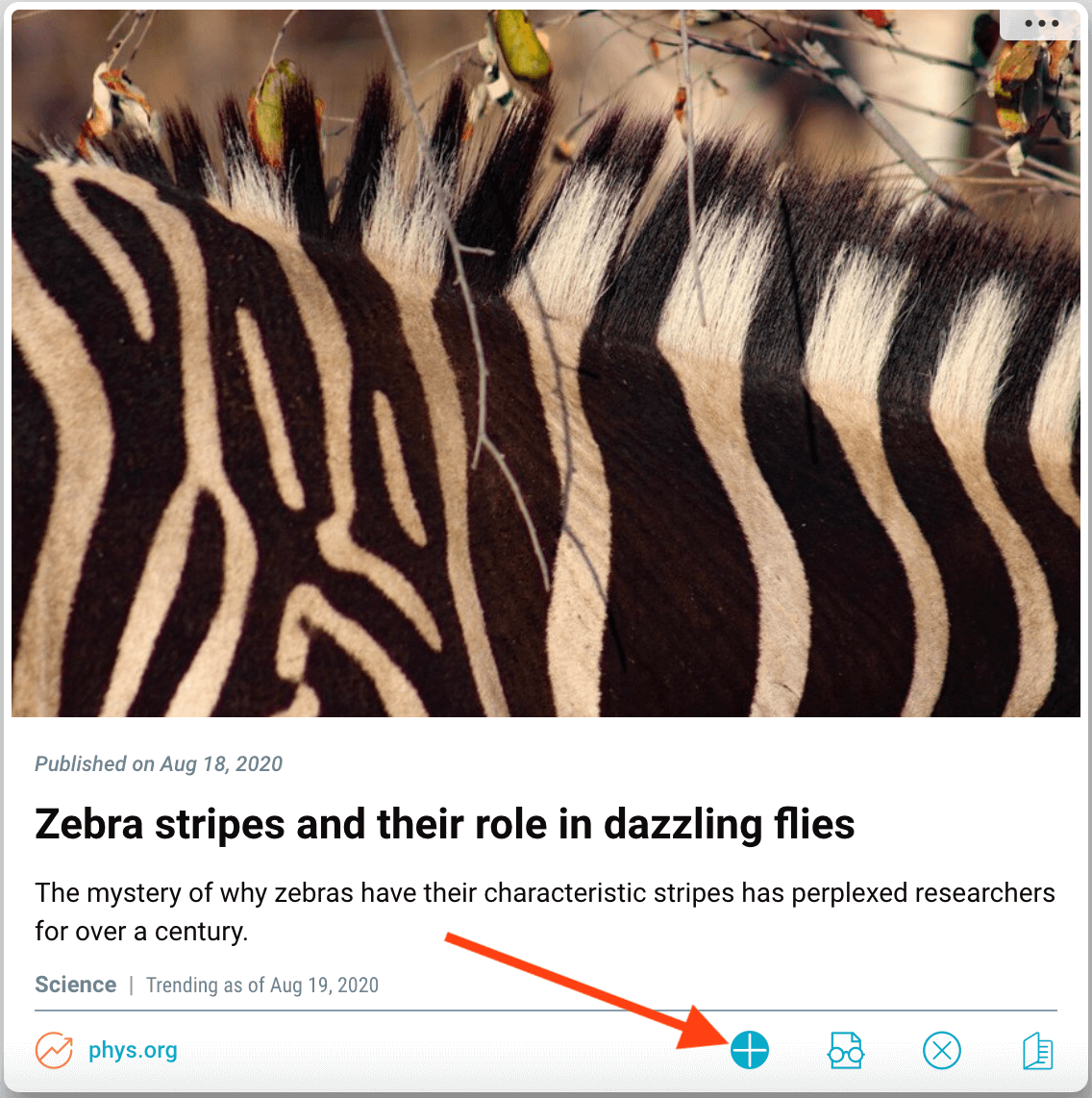 What is "Trending"?
Trending lets you see the latest content that is attracting the most interest on Bublup and the internet at large. Trending is not just about news -- it includes a variety of content from over 40 categories organized and reviewed by human curators to ensure high standards. Maybe you are really into fitness, or literature, or gardening. You can set your preferred trending categories in Bubbling Up preferences: