At Bublup, we know that creativity should have no limit. Creative professionals are often highly visual people who juggle multiple projects, work with a variety of media types, ample cloud storage, and easy file transfers. We're here to help. Bublup is an amazing app for visually organizing and sharing your work, all in one place. Creative professionals are using it daily because:
It's intuitive and allows you to find content faster with visual folders.
You can save links, photos, videos, notes, and files in one place.
You can easily transfer large files.
It's collaborative. Any Bublup folder can instantly transform into a hub for sharing content with clients or fellow creatives.
Whether you're a photographer, a designer, a videographer, a writer, or anything in between, Bublup is a useful place to organize and share your personal and public-facing content.
Here are 5 steps to get you started:
1. The Brainstorm – Getting Started as a Creative
Your first step is to set up folders to organize your projects! Your top-level folder should represent how you best organize your workflow. An example of a folder hierarchy that might work for you is:
Create Top-Level Folders
Clients
Personal
Portfolio
Inspiration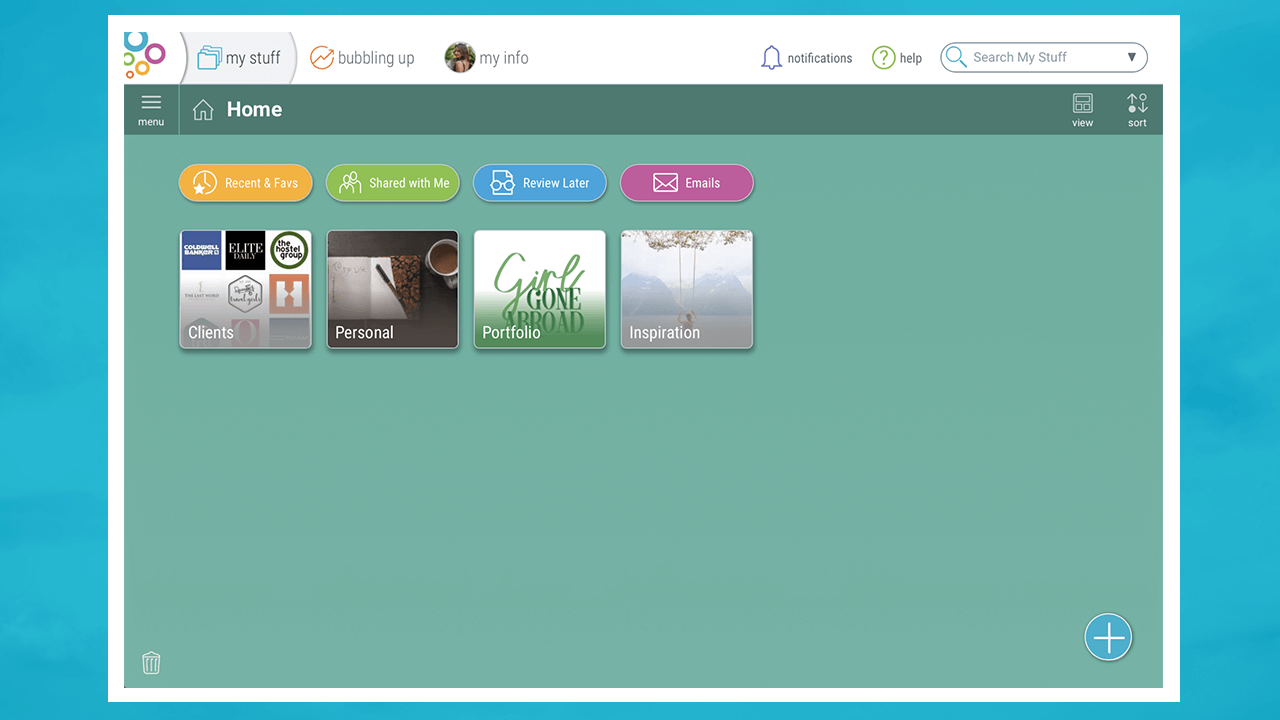 Create Subfolders
Top-level folders can contain endless subfolders, so whether you are someone who likes folders for each aspect of a project or someone who prefers to keep information at the top level, Bublup allows for flexibility based on your preference.
Clients → XYZ Hotel Group
Personal → Media Kit
Portfolio → Brand Photography
Inspiration → Photoshoot Locations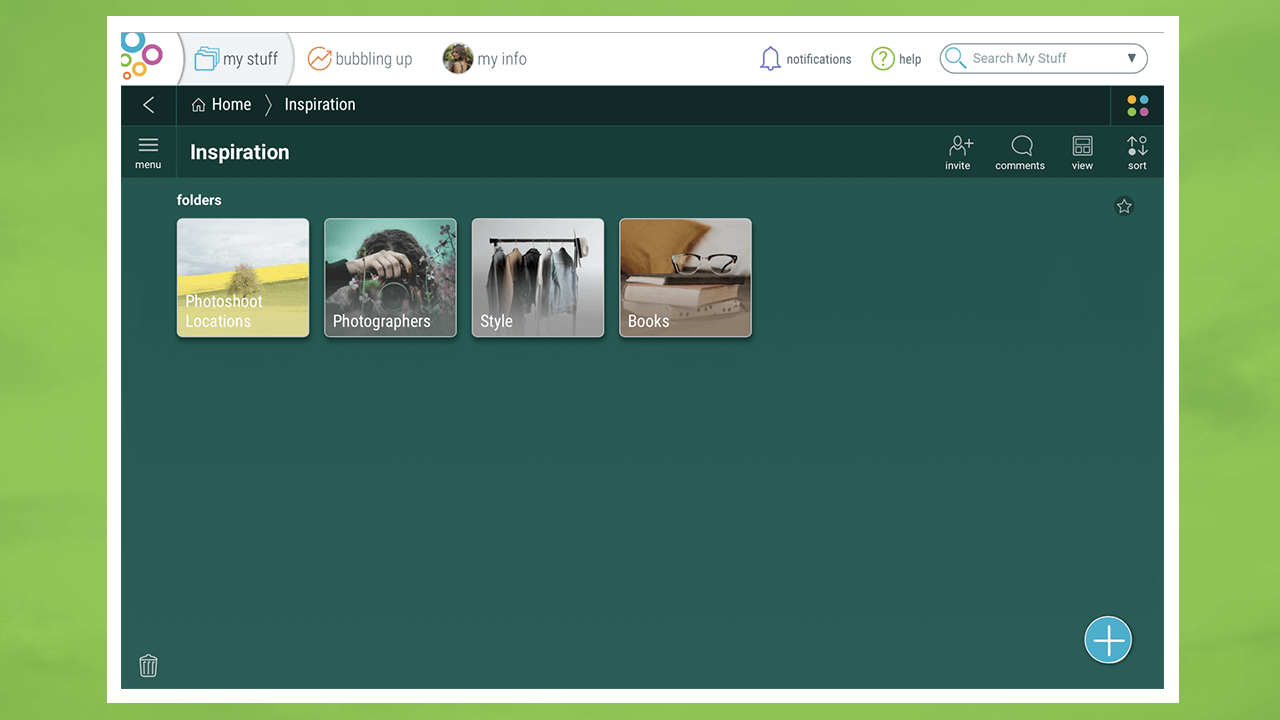 2. Content Creation – Populate Your Folders
You can easily save web links, photos, videos, documents, and any other file type in your Bublup folders. Using "Clients" as an example, you might want to include:
Contract documents or proposals
Moodboards or shot lists
Drafts for approval
Final deliverables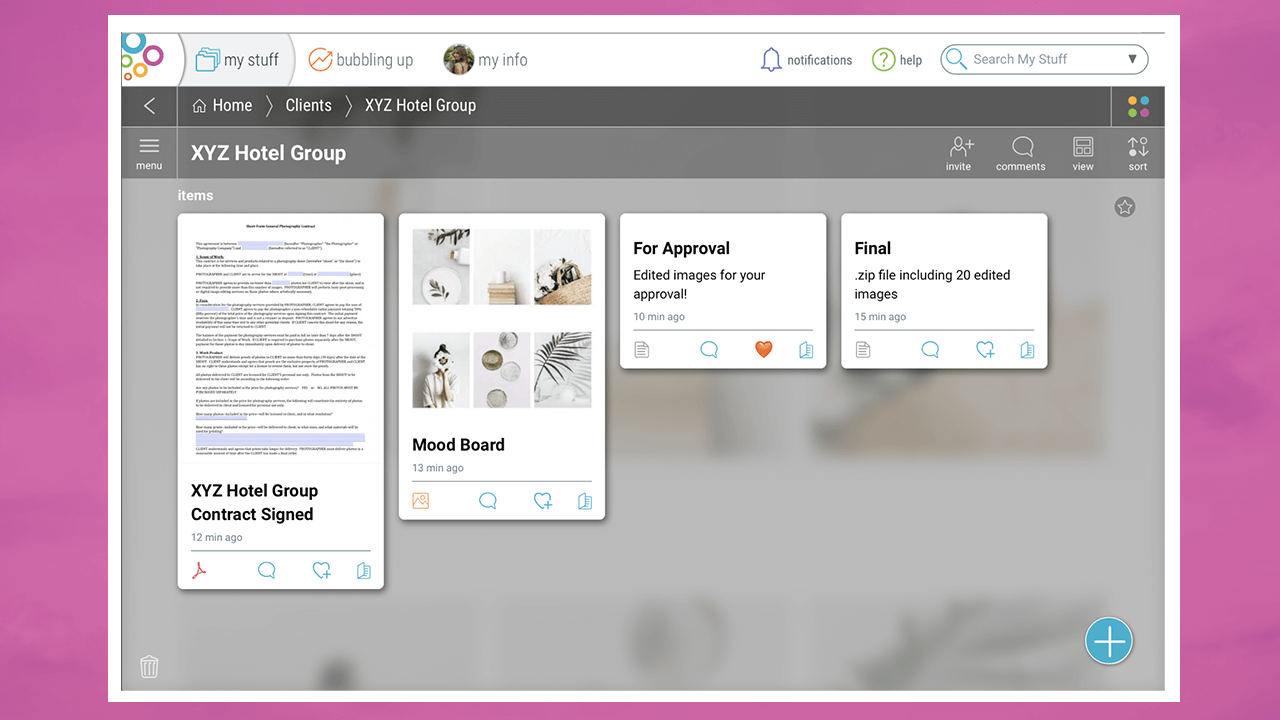 There are multiple ways to add items from both desktop and your mobile device.
To set up email forwarding, go to:
My Info → Preferences
"Save Emails to Bublup"
Add the email(s) addresses that you wish to forward emails from.
Once complete, simply forward emails to your username @mybublup.com (i.e.,: forexample@mybublup.com).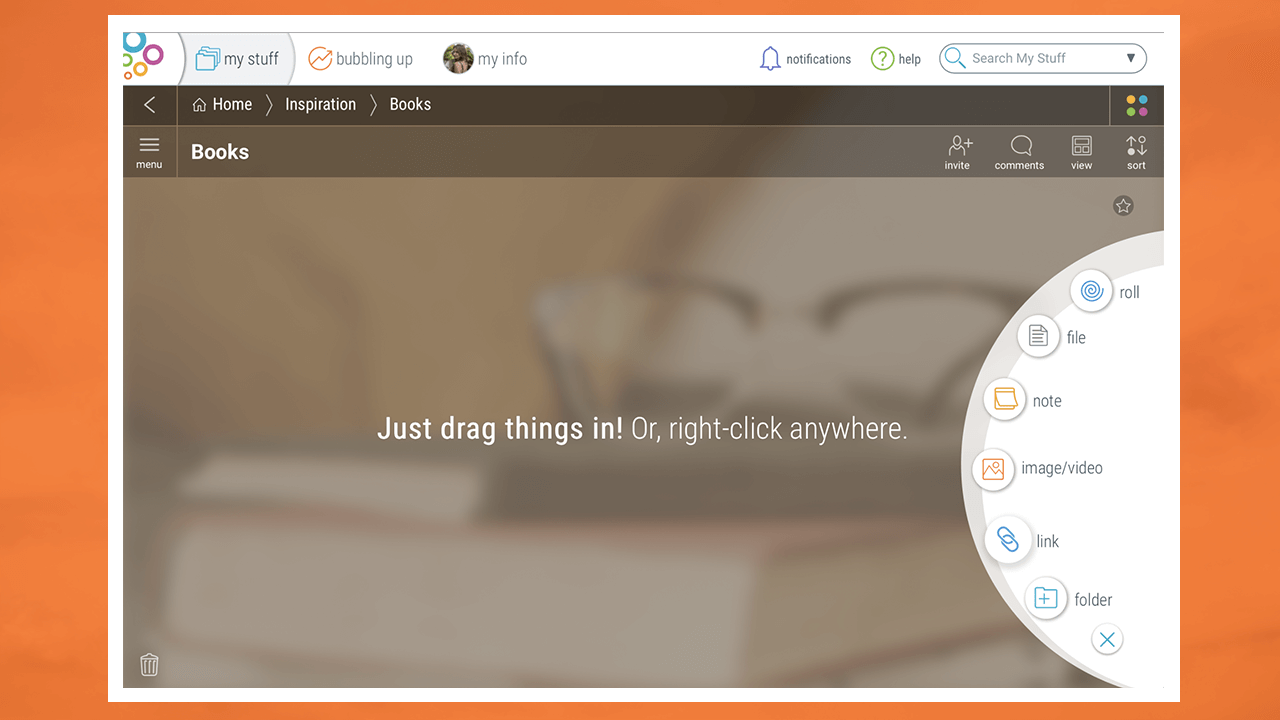 3. That's a Wrap – Share Effortlessly
Once your folders are populated with your finished projects, you're ready to share them. There are several ways to do so:
Make Any Folder A Group Folder
With group folders, you can manage content in one consolidated location versus using endless streams of messy emails or texts, saving yourself and others time.

By selecting the "invite" icon you can add others to your folder by email address or username. There are also different permission levels available such as view, add, edit, and invite privileges.
Copy Shareable Link
With one click, you can share large files just as easily as small ones by email, social media, or text! You can find the "copy shareable link" option in the "…" menu on any item. To find it on desktop, hover over the saved item, and you will see the "…" menu in the top right corner. On mobile, the "…" button is always visible on any item.

When you use a shareable link, any item details you include (title, description, image, notes) travel with your item. If you're a Premium member, your custom branding will also travel with the item, giving your deliverables a professional and polished touch.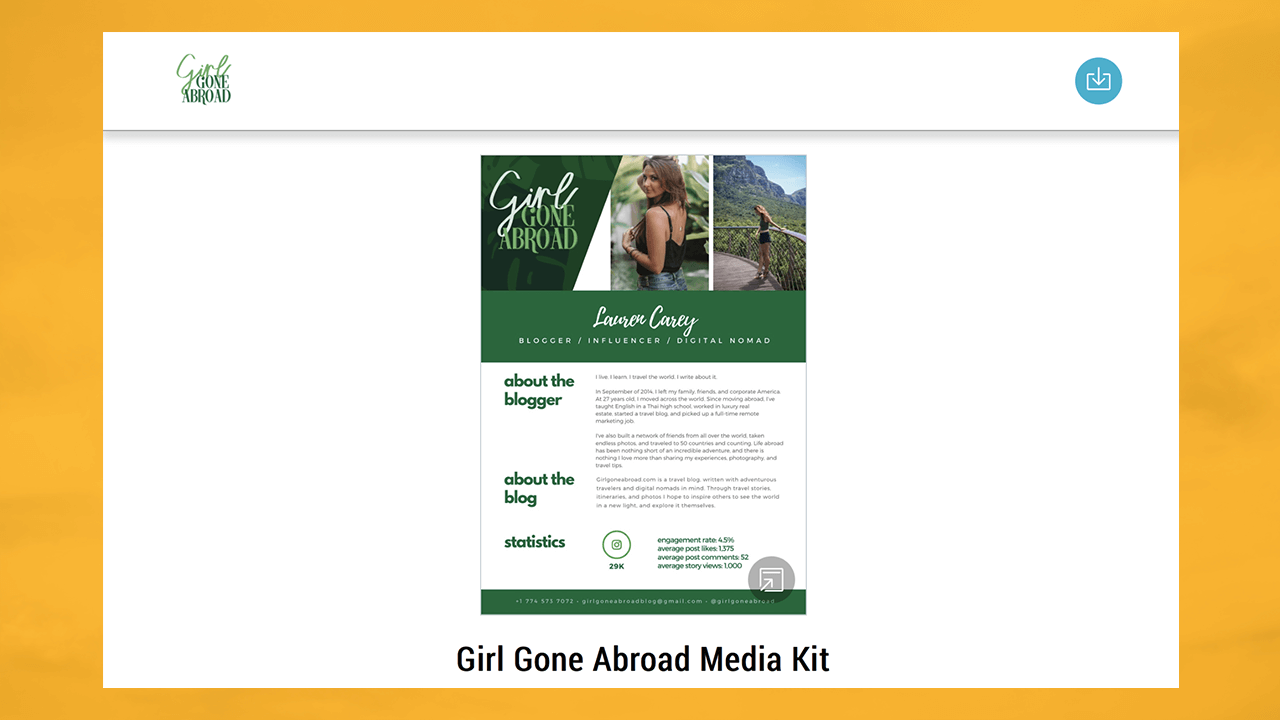 4. Put a Bow on It – Deliver in Style
Take your content to the next level and roll folders into beautiful, comprehensive deliverables. A roll is an instant web page that can be created with no more than a click of a button but looks like it took hours to make.
Your folder for a client may contain a series of photos, videos, or articles you've written. Select "Roll An Instant Web Page" from the menu, and watch as your folder contents transform into a beautiful website. Your hard work becomes so much more than a few attachments in an email.
Rolls are extremely customizable, so put your creativity to use and make yours a work of art. Some options to think about are:
In addition to packaging up client deliverables, consider using a roll to win a new client with a pitch deck or to showcase your work in a creative portfolio.
5. Add-Ons – Advanced Personalization and Protection
To leave your mark and keep your work safe, your roll may need personal touches and protection.
Add your custom avatar and your company's logo to the footer for a professional feel.

Password protect your roll

Add a layer of protection to your roll by assigning it a password that only your clients or other collaborators know.

Change your roll URL to an easy link (personalized to you!)

Rolls have customizable URLs that can be personalized to clients or projects. For example, your roll URL could be: https://rolls.bublup.com/janesmith/artportfolio.
With a Premium Bublup account, you can have three distinct and personalized domains. You may want to create a domain using your own name and one with your company name, depending on the content you're sharing and with whom.
To learn more about Bublup rolls, including how to customize your roll theme and roll URL, password protect your roll, and add your logo, watch this Roll Tutorial Video.
Bublup is the perfect app for keeping all of your creative work in one safe and easy-to-manage place. Now you can spend less time organizing and more time creating!
If you have any questions or feedback about Bublup, feel free to reach out to us at info@bublup.com.