Buying a home is one of life's most significant milestones. It is an exciting journey filled with excitement, the chance to create new memories, and most of the time, a lot of stress! It is no secret that navigating the home-buying process can be daunting and overwhelming. You have to scope out neighborhoods and set up showings, not to mention fill out lots of paperwork and actually make some big decisions! In this blog post, we will reveal a game-changing solution that simplifies the home-buying experience. Dare we say it also makes it fun? Enter Bublup, the app that visually organizes any media type all in one place. With its innovative features and user-friendly interface, Bublup streamlines the process and empowers you to make informed decisions, stay organized, and ultimately find your dream home! Read on for five ways to use the app and find your next home sweet home.
Neighborhood Research
Let's make sure you don't end up in a bad neighborhood, shall we? When it comes to buying a home, neighborhood research is incredibly important. The neighborhood you choose can significantly impact your daily life and overall satisfaction with your new home. As you start scoping out possible options and evaluating factors such as proximity to schools, work, parks, transportation options, etc. you can save your web links and notes in a Bublup folder. Consider creating a folder for each neighborhood, and saving notes alongside your research that list out the pros and cons. This will help you easily compare and contrast different neighborhoods and ultimately make an informed decision that suits your lifestyle and needs the best. 
Organizing Listings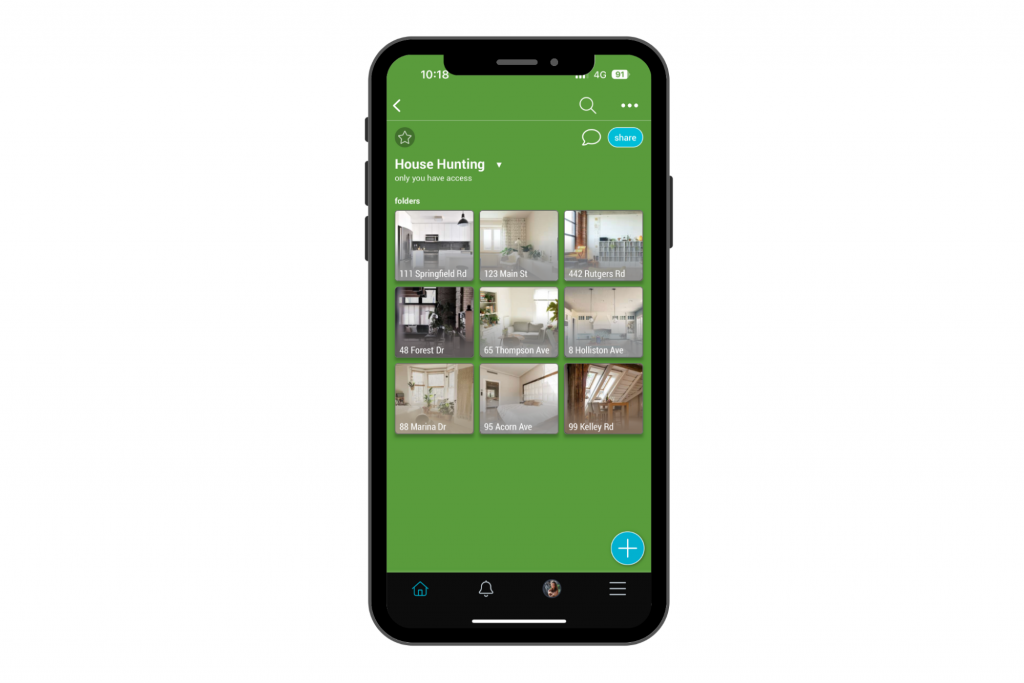 While searching for a home, keeping track of the listings you've come across can quickly become overwhelming. Have you ever had 50 tabs open on your browser? Yeah, we have too. But by establishing an organization system within Bublup, your listings will have a digital home that makes it easy to compare and contrast. You can organize the listings in subfolders that are labeled by city, neighborhood, or even a specific address. Use the notes feature to highlight important information like specific features, price, or contact information, which can be crucial when making decisions or scheduling viewings. Organizing in Bublup will help you maintain a clear overview of your options, ensuring that no potential gems slip through the cracks. 
Taking Property Photos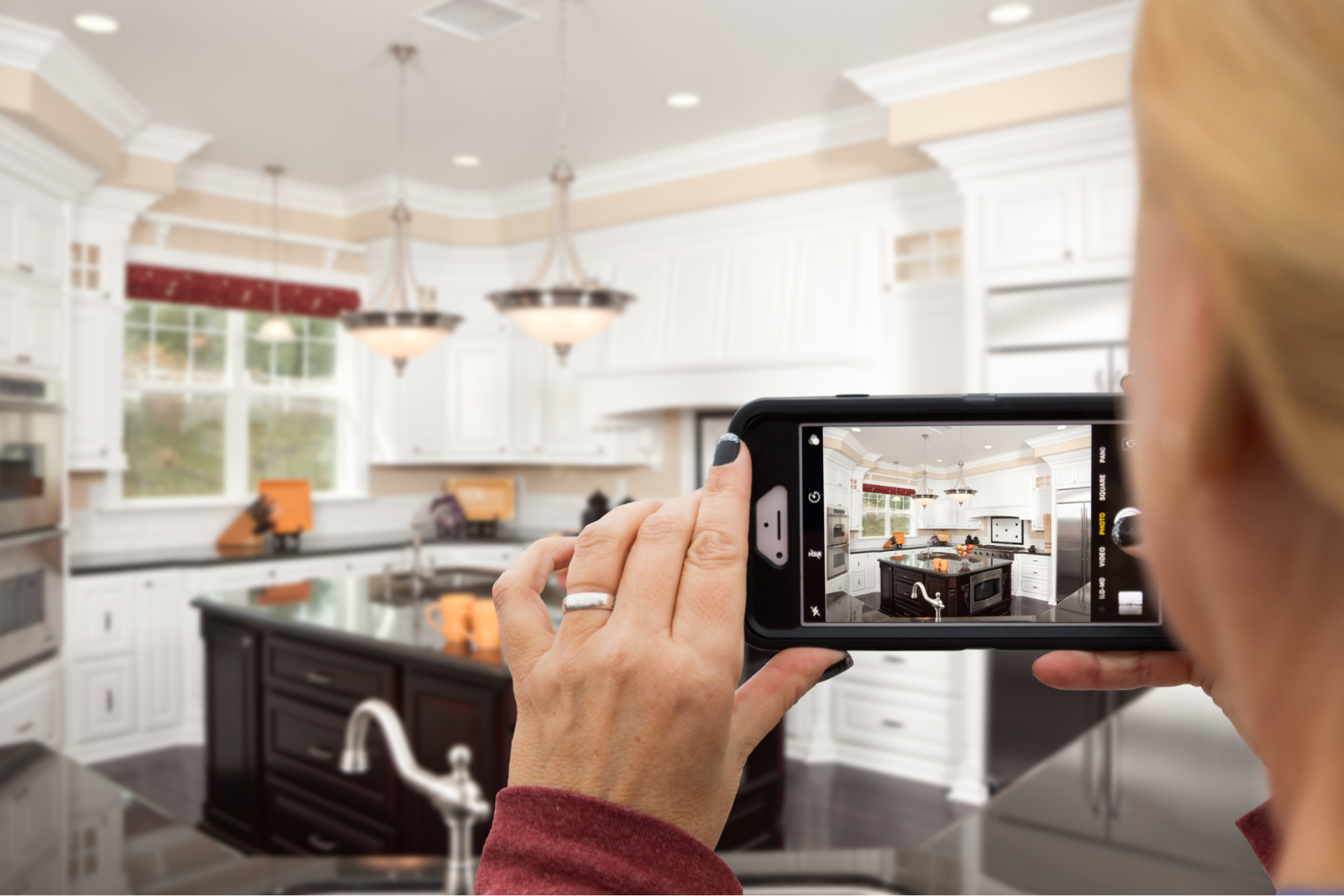 Taking property photos when house hunting can be helpful for several reasons. When viewing lots of places, you can easily forget what the property looked like, what information the realtor told you, etc. To help you remember each property and compare different options objectively, consider creating a separate folder alongside your listing link for property photos and important notes. Use Bublup's in-app camera to shoot and the photos will save directly to your folder. After a viewing, share your folder with others to receive a little extra input! Ultimately, taking property photos during the house hunting process plays a significant role in gathering information, keeping memories fresh, and making informed choices that will help you find your dream home.
Saving Important Documents
When it comes to buying a home, paperwork is unfortunately a significant part of the process. Keeping track of essential documents such as property brochures, inspection reports, loan pre-approval letters, and seller disclosures is key. By saving and organizing these documents in a Bublup folder, you can easily refer back to them when needed, and quickly gather required paperwork for lenders, real estate agents, and anyone else who may need them. Organizing each document as it is received is a real time saver in the long run and allows you to navigate the house hunting process with confidence. 
Preparing to Move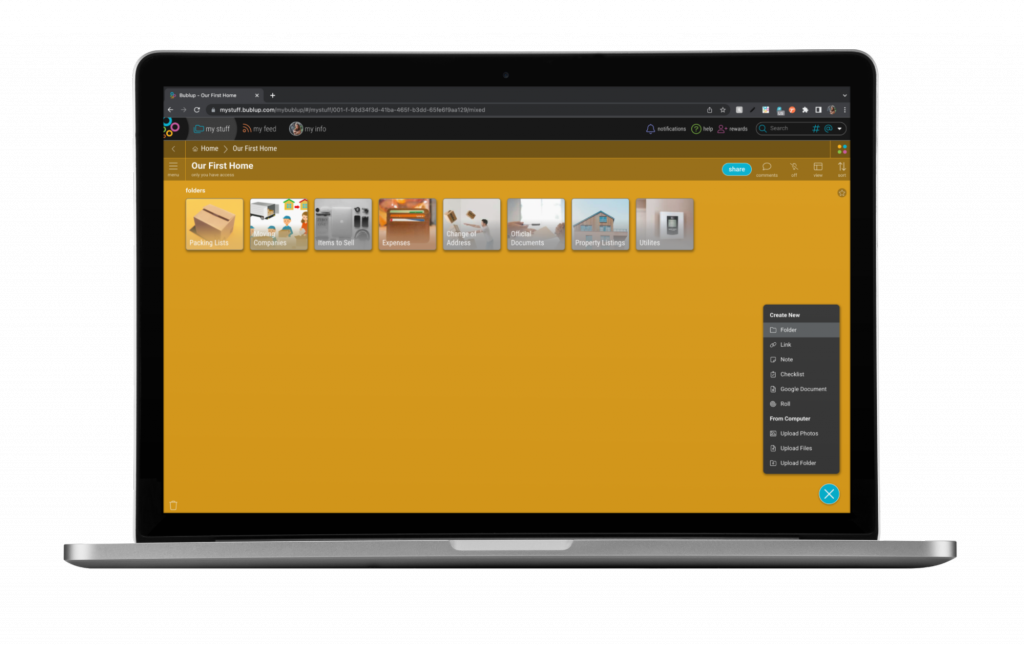 Moving is everyone's favorite part, is it not? The process of relocating can be hectic and overwhelming, but with proper organization and the help of Bublup, it becomes significantly smoother and less stressful.
If your move requires a moving company, use a Bublup folder to organize your research. Save each company's information so that you can compare before making a final decision. Feel like you have a never-ending list of things to do? Use Bublup's checklist feature. With so many tasks and details to manage, having a checklist keeps you organized and helps you stay on track. Stay on top of your packing list, disconnecting utilities, and more. By following a checklist, you can systematically go through each item, ensuring that nothing is overlooked or forgotten.
Want to sell a few things before the move? Take photos of the items and save them in a Bublup folder. With just a few clicks, you can create a Roll and distribute it online or send it to friends and family. It's an efficient way to get rid of items and lighten the load on moving day.
In Summary:
Buying a home is no small feat and often involves its share of challenges. However, with the right tools and strategies, you can simplify the home-buying process and make it *relatively* stress-free! (We won't pretend to solve all of your problems!) From conducting thorough neighborhood research to streamlining the organization of property listings, capturing and storing property photos, saving essential documents, and even preparing for the move, Bublup is game-changing and here to help you find your dream home. Best of luck house hunting!