Spring cleaning has become a euphemism for decluttering and creating order. This year, spring arrived and brought with it a whole new way of living for almost every human on the planet. A normal spring season for me is filled with scheduling 1-800-GOT-JUNK pickups or hiring people to bring donations from my clients' homes to their local church. Because these services are temporarily halted, it's a perfect time to remind people that throwing these items in the garbage as an out-of-sight, out-of-mind solution for the sake of crossing a task off your list isn't the answer either.
Because of these strange times, I've altered my normal advice as I believe deeply that now is not the time to decide what should stay or go. The stress of quarantine is creating its own set of emotions that may have you making decisions based on the need to feel in control. In the past, I've turned down work from people who have experienced the loss of a loved one and immediately want to clear out those belongings. Grief is a process. Similarly, you might make rash decisions during quarantine – reacting early leads to regret later.
In these times of uncertainty, I've advised my clients to approach their spring cleaning from a slightly different angle this year. It's still the perfect time to open up the windows, do the deep clean, and start to sort and arrange your belongings. Keeping the focus on cleaning should keep you busy for a while, but you might need help identifying where and how to start. Below are 3, often overlooked, areas that likely could use some sprucing up.
Everyone I know is cooking more meals than usual, completely relying on their technical devices for work and community and, well, most people have too many clothes. Here are my best tips to help you create a sense of order and accomplishment in these areas of your life.
1. Organize your favorite family recipes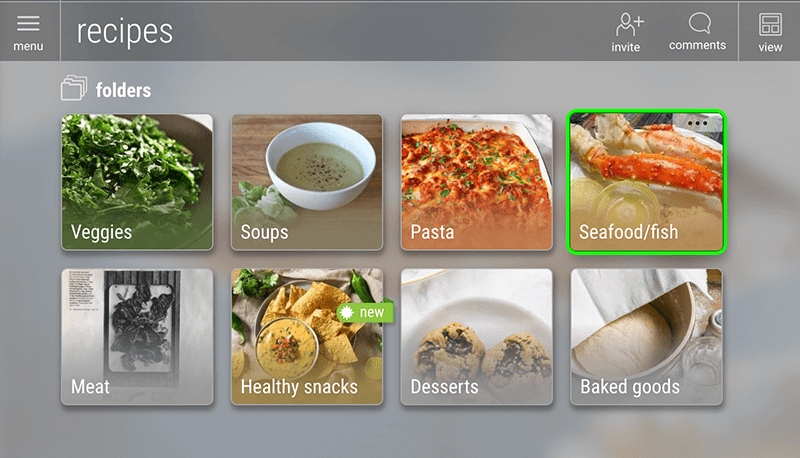 2. Sort loose tech stuff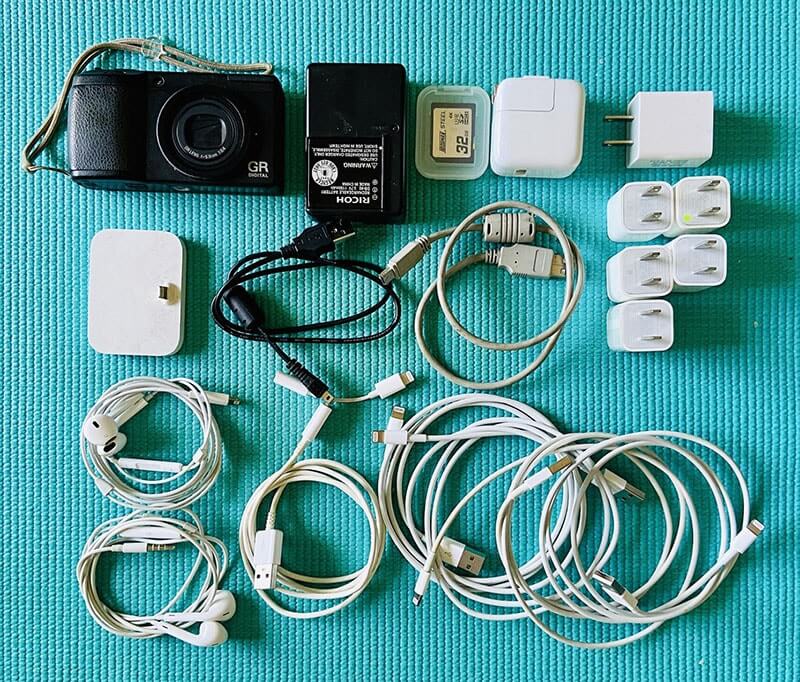 Have a scavenger hunt and find every charging cord, cell phone, extension cord, pair of headphones and other digital devices around the house.
Pair up cords with appropriate devices.
Test all to see what works.
Make a pile of everything that is out-of-date, broken or missing parts to be dropped off at Best Buy for recycling or check with your local recycling laws. Please do not put them in the garbage.
Anything that is still working but you no longer need, create a "tech swap" folder in Bublup and invite your friends to do the same. Sanitize and ship to each other.
3. Take inventory of your clothing
Do all of your laundry first – literally, ALL of it.
Categorize all clothing – just like a department store.
Anything that does not fit you right now (too big or too small), box or bag them up to store elsewhere. If you want to take it a step further, take photos and make notes in Bublup and plan a virtual wardrobe swap with friends.
If you don't already, separate out your seasonal clothing and store elsewhere.
Anything that is ripped (and you are not a seamstress), permanently stained or just plain stretched out, bag it up to drop off at a store, like H&M or Zara, sometime in the future. They'll even recycle your old undies and unpaired socks.
Look at what remains and take note of what you have an abundance of (jeans, black leggings) and also list what's missing from your wardrobe.
Make a folder in Bublup for virtual window shopping of items. I follow the principle of for every item that's purchased, an existing item needs to be removed. Since there's no way to remove items right now, shop therapy is not the way to go.
While this all may seem like too much time at home for some, it's the perfect opportunity to review your cluttered areas, take stock of what you own, and learn about your habits with curiosity, not judgment. With this new awareness, you can make new choices going forward so you can live in clear space.