We've all found ourselves hopelessly digging through our inbox, searching for one long-lost email.
"Did I get it in 2020 or 2021?"
"Which address did they send it to?"
"Does the email even exist?" *closes computer*
It's quite a time suck when you can't find the email you need and when it's not where you need it to be. It's rare we keep important emails next to relevant links and files, like vacation planning details next to our booking confirmations.
We know being organized is the key to staying on top of both big projects and the small details. If you've been using Bublup to keep all the stuff you care about in one place, your emails should join in on the fun as well. Using the Email to Bublup feature, you can save any email you'd like into the app alongside related content. This will not only help you find emails faster, but allow you to be more organized and productive with related content saved side by side.
When Would I Save Emails to Bublup?
There are plenty of messages that can live happily in your inbox, but there's a good chunk that you don't want to get buried. When you need to find emails quickly, it's handy to keep them in an accessible spot.
When people go on vacation, many opt for Airbnb. Each time they book, they receive an itinerary from their host that details where to find the house, the lockbox access code, where to park, and more. You can save these emails to Bublup so that you don't have to dig around for them on the day of your trip. Move them right into your "Travel" folder, so they're alongside the links and files you're using for your getaway. That's the power behind this feature. You can organize important emails directly into folders you're using to save other relevant links, files, and notes.
This feature is helpful for any message that you may need to reference down the line. Because everything you save in Bublup is visual, your emails are easy to pick out (unlike scrolling past hundreds of identical messages in your inbox.)
You can also think of Email to Bublup as a backup for any message. If you receive an email you need to keep safe and sound, emailing it to Bublup will give you an extra layer of security in case it accidentally gets deleted or lost. I like to clean out my inbox once a year (you should too!), so it gives me peace of mind.
How to Save Your Emails
When you sign up for Bublup, you're given your own custom email address that can be used to send messages from your inbox into My Stuff. It will look like [yourusername]@mybublup.com. When you forward any message to this new email, it'll show up in your email folder in My Stuff.
To set it up, visit My Info and locate "Save Emails to Bublup." From here, add any email addresses that you might want to send from. This means you can quickly save important notes from your work inbox, a thoughtful message your mom sent to your personal address, the syllabus your professor sent to your college email, or anything else you don't want to lose in the shuffle.
To find your saved emails, pop in the "Emails" folder on your home screen. You can keep messages there or move/copy them to a useful folder, with other related content.
Impress People with Your Emails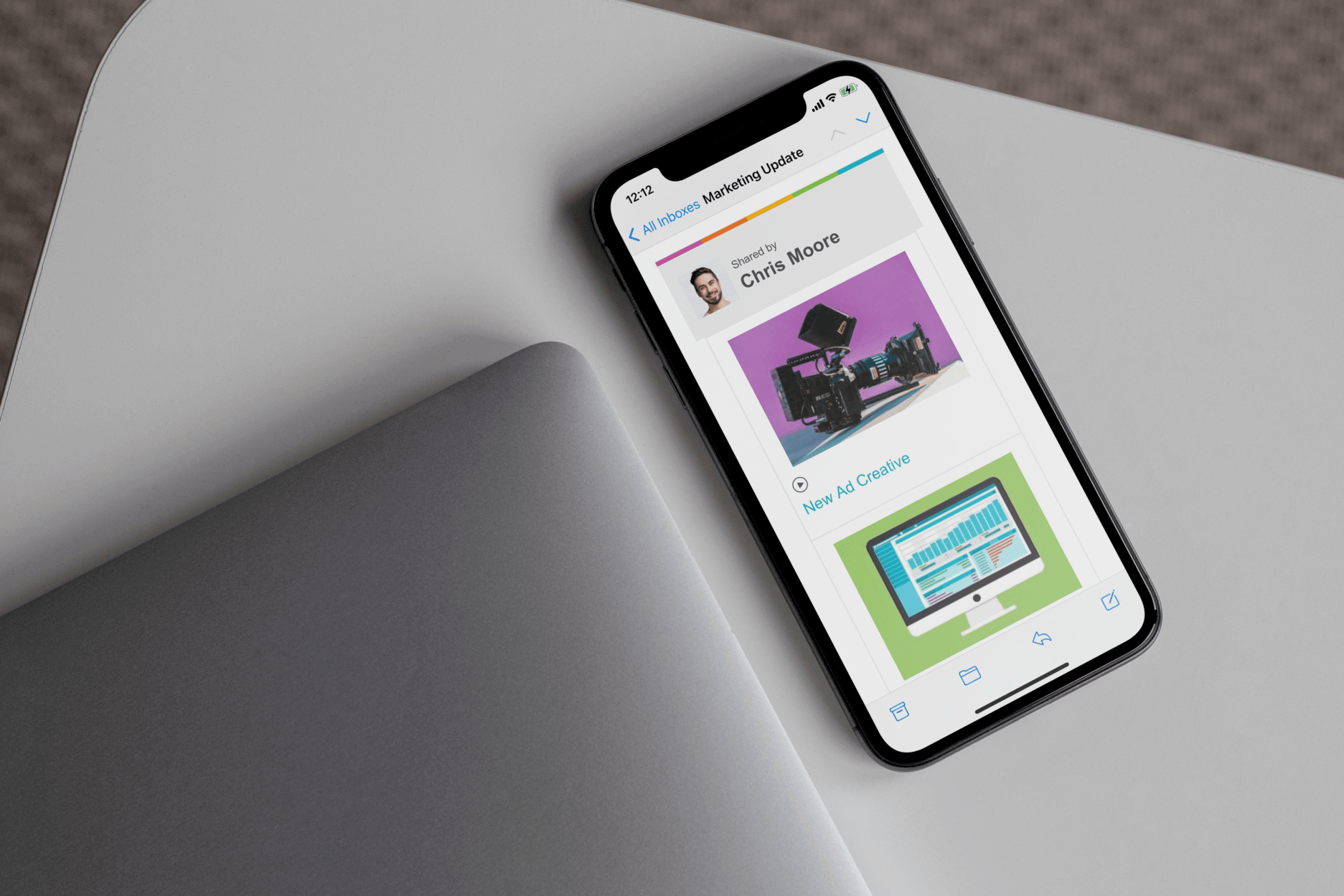 Email to Bublup can save you the hassle of tracking down an important message, but did you know Bublup can also vastly improve how you send emails? Let's explore how and why you should also send stuff via email with the app.
When we send emails with a bunch of links and attachments in them, they tend to look a little chaotic and ugly. In fact, 42.3% of people will delete an email if it's not optimized for their phone. To improve the look and provide the reader with a more organized email, send them through Bublup instead.
When you send an email to someone through the app, your items will be laid out in a visibly polished style. Every link and file will have a thumbnail image making it much easier for the reader to digest and skim through. When you have a premium account, you can even add custom branding to your emails with your hyperlinked logo in the email footer.
Pro tip: Use Bublup's "copy shareable link" feature to clean up emails you send from your regular mail inbox too. Avoid sending bulky attachments by hyperlinking a phrase in your message with your shareable link (here's how to hyperlink a phrase in Apple Mail, Gmail, and Outlook). When clicked, readers will be brought to a professional landing page where they can download content. (FYI- readers don't need a Bublup account to access the download landing page).
Whether it's one link or an entire folder, you can send great-looking emails that'll impress any recipient.
—-
Email hasn't changed much over the years, but Bublup is giving you a few different ways to make the most of your inbox. Give them a try today!