Although stay at home orders may be lifting in your area, your summer vacation will likely look a bit different this year. While it's disappointing to cancel travel plans, a staycation is an excellent way to enjoy time off and save money. The most important thing to do for a staycation is to make sure you plan it. That's where Bublup comes in. To get you started, I've created a 7-day itinerary that can be enjoyed solo or with friends and family. So, get out your Bublup app, and let's make this a summer to remember!
Day 1: Have a Spa Day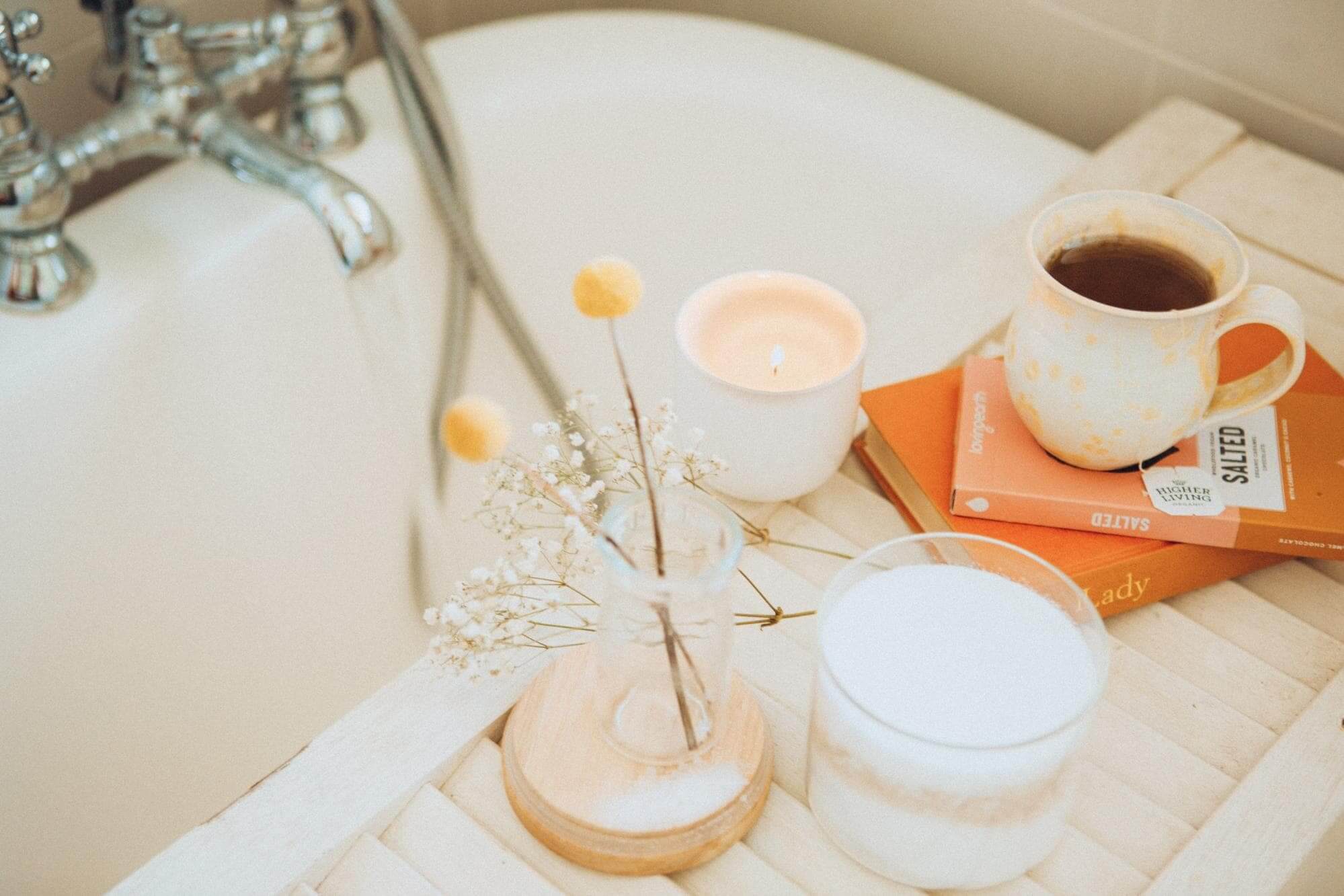 The spa is an excellent place to rejuvenate and relax. If you can't go to the spa right now, bring the spa to you! Utilize Bublup to save links to your favorite online tutorials. This resource of DIY Beauty Hacks would be a great addition!
Before the pampering begins, it's essential to set the mood. First, make sure you have a spotless bathroom. Scrubbing doesn't sound like much of a vacation, but your spa experience will not be very relaxing if you smell a toilet that needs cleaning.
Next up is adding the right aroma. Consider purchasing an essential oil diffuser that sends out scents such as lavender or eucalyptus. Then, make sure you have fresh towels and linen ready. The last thing to prepare is a playlist for your spa day to get you in the desired mood. Whether you want nature sounds or classical music or jazz, Bublup is a great place to save your music and playlists.
When your spa day arrives, be sure to treat yourself from head to toe. Don't be afraid to splurge on quality products that will make the experience extra luxurious.
Day 2: Get Outdoors
Now more than ever, you are probably itching to spend time in the fresh air. As the summer draws near, many national parks, state parks, campgrounds, hiking trails, and beaches have begun to open up. Before you venture out, do your research. In addition to planning the supplies you need, your hike routes, and the must-see attractions, you will want to find out what is open, for how long, and what amenities are available to you when you get there. Save the details in Bublup so you can always have your plans in the palm of your hand.
Day 3: Go Camping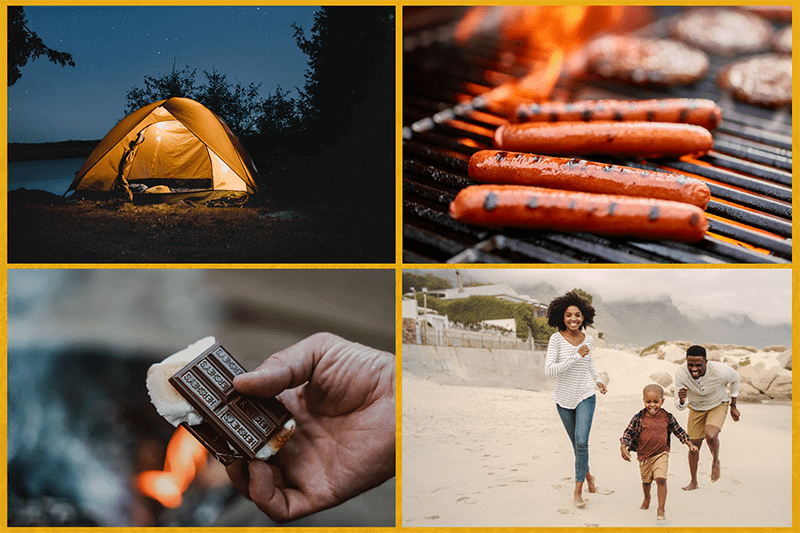 If you are limited on where you can go right now, consider camping out in your backyard. If the great outdoors just isn't your thing or you don't have outdoor space, your living room works too! Some ways to make at home camping feel like the real thing:
Make homemade s'mores.
Pitch a tent.
Get the grill and cook up some hot dogs.
Play classic outdoor games you remember from childhood like tag and hide-and-go-seek.
Take photos of everyone throughout the day and create a digital scrapbook of your camping adventure by making a roll with Bublup.
Day 4: Go on a Road Trip
When was the last time you explored your own city? Another way to enjoy the outdoors is by going on a road trip. Research destinations in your area that you haven't visited yet, including stores, outdoor spaces, or other community spaces. Since many places are still closed right now, research scenic drives or biking routes instead. Bublup is a great place to save the routes you find.
As you explore and head to your destination, pretend you are a tourist and get a little lost for a while. Best of all, consider ditching the map and digital devices entirely, and go rogue. Explore and see where different roads take you.
Day 5: Cook Your Way Around the World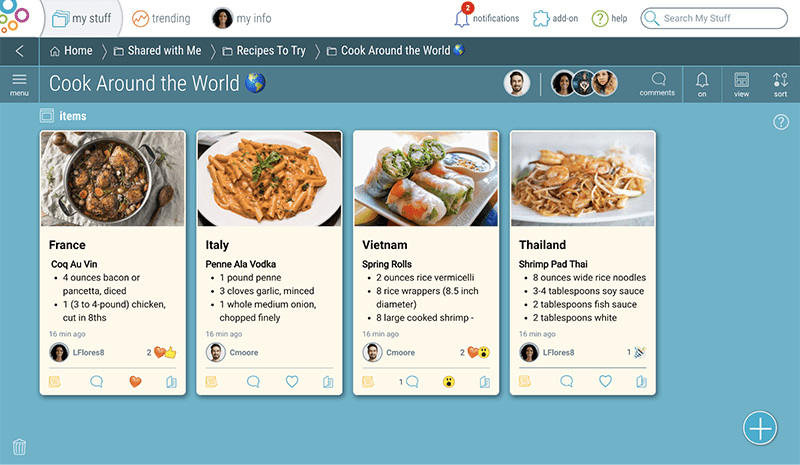 If you can't visit a foreign country, why not bring the country to you? Learn how a real, authentic Italian pizza is made, make a coq au vin like the French, or treat your family to a traditional Hungarian goulash. If you had to cancel your vacation due to COVID-19, now is your chance to cook those foods at home. Make breakfast, lunch, and dinner based on the country you would have visited – or one you'll want to visit once restrictions are lifted.
While you are cooking your way around the world, utilize Bublup to help save your recipes, and build shopping lists. Invite friends into a group folder and ask them to take the culinary voyage with you. Even better, consider inviting a few close family members and friends over to enjoy your homemade meal.
Day 6: Sign up for a Class
A staycation is a great opportunity to take a class, whether it be online or in-person. Always wanted to be a whiz at Excel, but never had the time to immerse yourself in the tips and tricks? Come back from vacation ready to impress with your new knowledge. Or finally take the acting class you've had your eye on, so the next time your community theater has tryouts, you can take that courageous step forward. If you can't find any local classes, Skillshare has a great variety. Make sure you keep track of your progress through the Bublup app to show off how you've evolved to your family and friends.
Day 7: Have an Arts and Crafts Day
We all have a creative side, whether it's art, music, photography, or writing. For your staycation, choose one day to embrace your creative self. Brush up on your skills or teach yourself a new one, like hand lettering.
Try a hands-on craft, such as making jewelry, or pottery, or decoupage. Best of all, get your whole family involved. Consider getting all your art supplies together and paint or sketch outdoors. Get your camera and take photos of the art you make. That way, you can save the photos to Bublup and create a roll to display your creations.
As you plan for your staycation, the best way to enjoy yourself is to make sure you cut out your work life as much as you can and be present in your vacation. You may also want to consider cutting out social media altogether. Use Bublup to plan, so you have tons of ideas when the day comes. And remember, a staycation is meant to be fun, so give yourself the freedom to try new things and step outside of your comfort zone. With these tips in mind, this may be your most memorable vacation yet.