Ah, Spring Break. It's the long-awaited week where you can leave your books behind and finally mentally decompress with your friends. It's also one of the craziest and most expensive travel weeks of the year! So how do you plan the ultimate Spring Break trip on a college budget? You read the following tips very carefully, of course!
1. Book Your Flights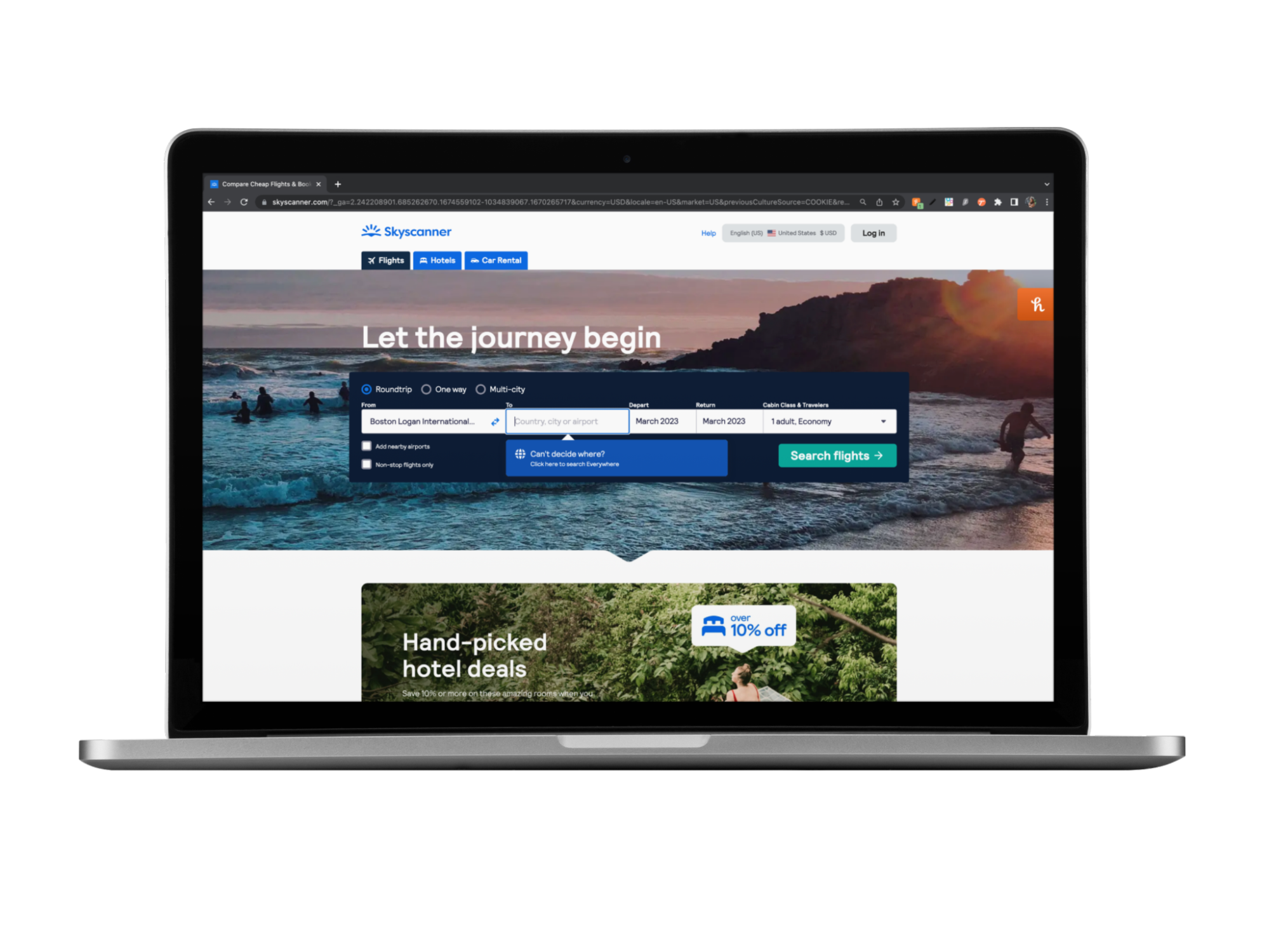 The emphasis here is Spring Break on a budget, so I'm going to teach you a little trick that will help you pick a great destination and get a great flight price in the process. Sure, maybe you prefer road trips and a car rental would be a better investment. But depending on where you live and where you're going, it might not be a realistic option. Skyscanner is my preferred site for comparing flights from various airlines, and I'll tell you why. 
Let's say you're going to be flying from Boston. Pop "Boston" into the "from" box, and instead of searching for specific destinations, choose the "can't decide where" option in the "to" box and explore everywhere! Skyscanner will bring up the destinations that are the cheapest to fly to from Boston for the dates you're searching. Most likely, you'll see some great results within the country, but also international options like Puerto Rico, Canada, Dominican Republic, and Mexico (to name a few!)
Pro Tip: Have a bit of flexibility in your dates? Search the whole month instead of specific dates (eg: depart March, return March) to get the cheapest flight possible.
2. Research & Organize Your Destination Information
Whether your ideal Spring Break is skiing in the mountains of Canada or soaking up the sun in Tampa Bay, you're going to want to research your destination. Hopefully, your flight search has yielded some great results, and you've found a getaway that everyone in your crew can get behind. In case you're between a few places or need a little extra inspiration, Lonely Planet breaks down the 11 best Spring Break destinations for 2023 here.
As you start to research where to stay, where to eat, and what to do, you'll find yourself quickly drowning in links and information! Luckily for me, I found a way to streamline my travel planning process and plan ALL of my trips with Bublup. Bublup is a unique and easy-to-use cloud storage app that allows you to save any type of link or file in one place. All of my travel info is visually organized, and I can easily share it with my travel companions, making it one of the stellar travel apps on the market as well.
I typically make a folder for the destination and create subfolders for various aspects of the trip. Flight and hotel reservations, recommendations from friends, places to eat, things to do, etc. The app is free and accessible from both mobile and desktop. The subfolders section helps tremendously with task management, and you can sort your itinerary, family photos from the trip, and more. Perfect for when you're on the go!
3. Book Your Accommodation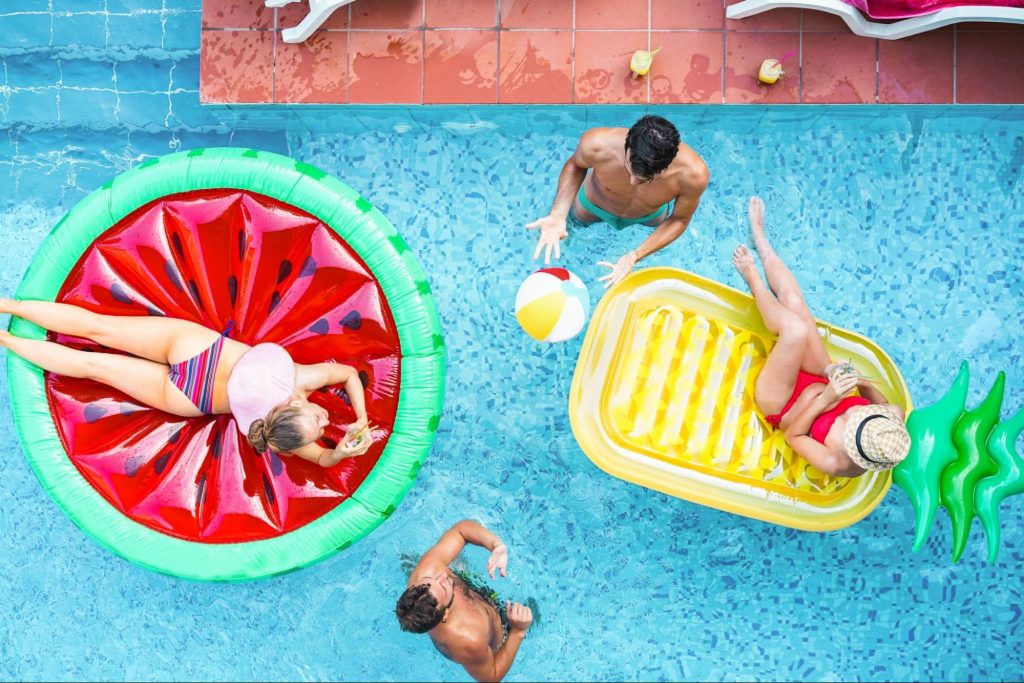 Assuming you've done your research and scoured the internet for the perfect area to stay in, it's time to nail down your accommodation. When it comes to finding a place to stay on a budget, especially during a time when prices are extra high, I have two pieces of advice: 1. Hostels are your friend, and 2. Sharing is caring. 
When it comes to traveling on a budget, a bed in a hostel dorm room is typically pretty kind to your wallet. Of course, hostels aren't for everyone- but if you don't plan on being in your room often, this will save you some serious cash! Check sites like Hostelworld and READ THE REVIEWS! Want the social aspect of the hostel but don't want to share a room with lots of people? Book a private room- you'll get quality R&R when you need it and still be in the thick of the action.
Alternatively, if you're traveling with a big group, sharing an Airbnb or an apartment can be a great option. Again, the key to avoiding disappointment is thoroughly reading the reviews. Look for a multi-bedroom place and split the total with your friends. But be mindful of the policies! Eg: no parties, etc.  
4. Add Your Travel Buddies
Whether you are spending your Spring Break with friends or the fam, it's always best to make sure everyone is on the same page. Any Bublup folder can easily become a Group Folder– all you have to do is invite your travel buddies by email or username or share a folder link. Once they're in, they'll not only be able to help you plan, but also have easy access to your trip details in one organized place. (This prevents a lot of annoying texts and questions, trust me!)
5. Share Your Photos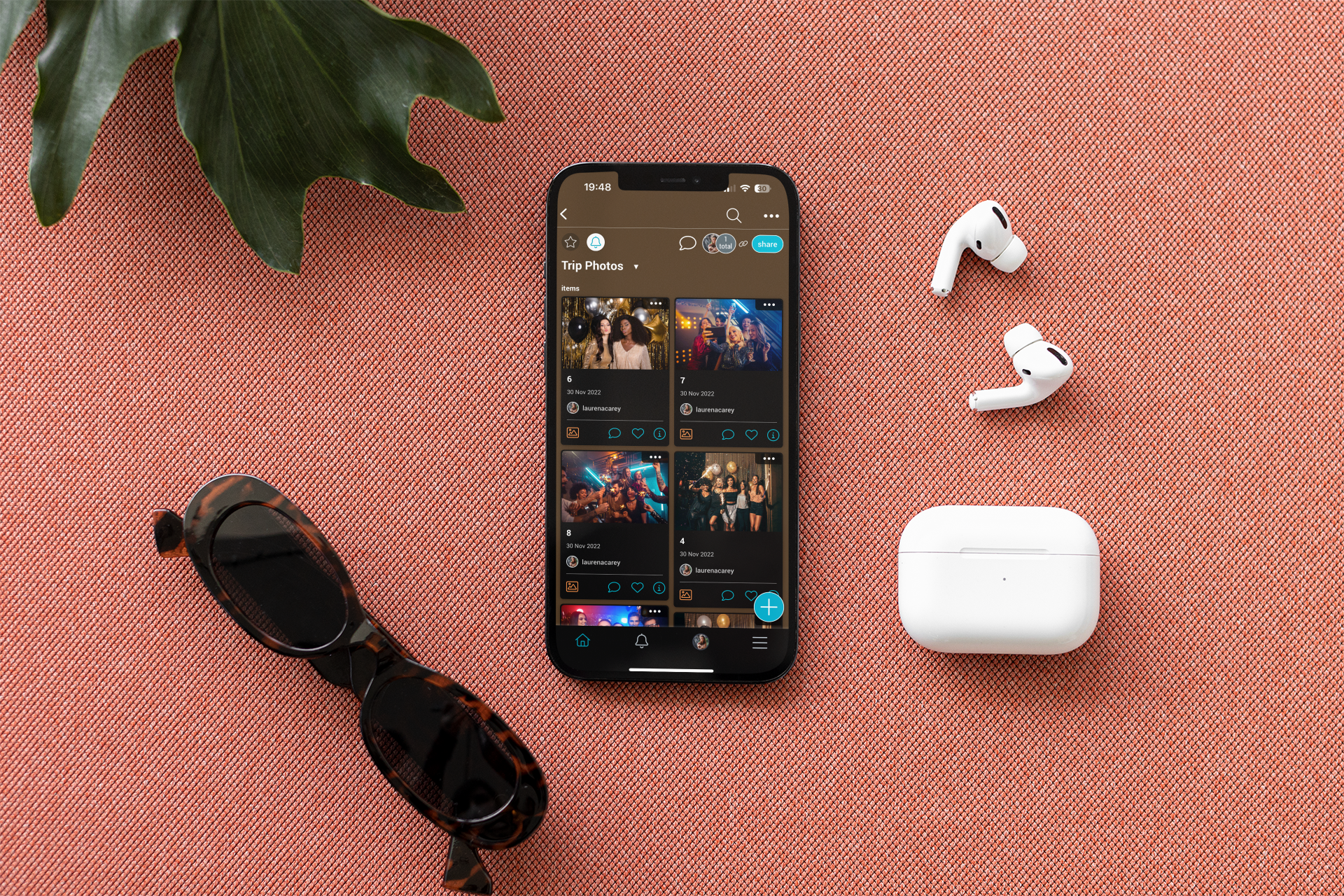 How many times have you had to harass people to send you photos after a party, trip, or event? If you're anything like me, the answer is a lot! Fortunately, in addition to housing all of your trip info, your Bublup Group Folder can become a hub for sharing photos as well. Dedicate a folder to the trip photos and have everyone upload their shots as they're taken. They can even use the in-app camera to make sure photos go directly into the folder! When you get home, you won't need to worry about finding a way to send your photos to everyone. They're already all in one place and can be easily downloaded and posted on Instagram. #Springbreak2023 😎
In Summary
Planning a Spring Break trip involves a lot of moving pieces and sometimes a lot of people! A combination of travel hacks and organizing your trip in Bublup can help simplify the process and keep you within your budget. All your trip information is easily accessible in one place, and your fellow travelers can join your folder to help plan and always be in the know. Plus, Bublup has many more use cases as well, such as serving as a productivity app, a password manager, a recipe sharing app, creating a digital mood board, and so much more. Whether you're on vacation or back at the office, Bublup is the perfect organizational tool. So here's to staying organized, and happy travels!