It's the most wonderful time of the year. Elf is on TV, snow is falling, and cookies are in the oven, all while surrounded by friends and family.
Christmas is a time where love, gratefulness, and appreciation are everywhere you look. But, will all that good comes a little responsibility to juggle. Some of us have a shopping list longer than Santa's waistline, and we want to make sure we get the perfect gift for everyone in our life.
This year, spend more time rockin' around the Christmas tree and less time shopping. Here are a few ways to get organized and make the holidays easier:
A Better Way to Create a Shopping List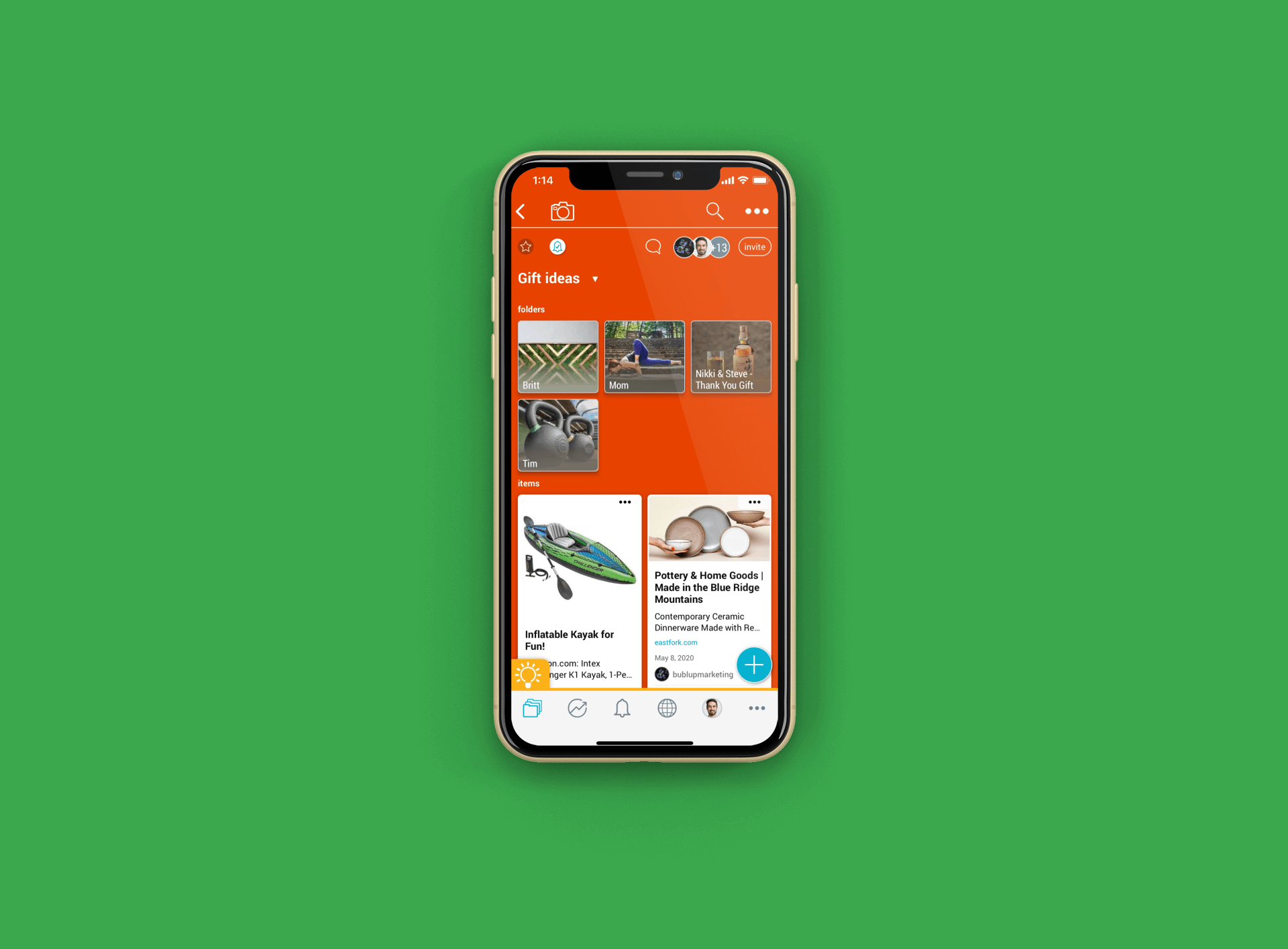 In the past, you probably used a wrinkled piece of paper to keep track of your Christmas shopping. Crossing out things you've already bought, only to rewrite them again when you realize you forgot to pick them up. We've all been there. But it's time to switch it up.
A digital shopping list is the most efficient way to keep track of your gift list, sans a wrinkled piece of paper.
When you use Bublup, you can create folders for everyone in your life who you need to go shopping for. Save links from across the web of gadgets, clothes, and other goodies you know they'll love. Once the purchasing begins, keep track of who you've bought gifts for using a checklist. Now you won't forget to get something for your mother in law, phew!
A handy way to save these links you come across is using the Bublup nanobar. With one click, you can drop gifts directly into their corresponding folders. No need to jump browser windows or tabs! Give links a custom title and description right then and there to make note of anything you'd like to remember. When you've got a shopping list longer than Santa's, the nanobar can be a great asset.
With a share option built into every item and folder, you can get a second opinion on any gift you're considering. We're sure you have great taste, but it might not be a bad idea to ask your friend about those flared jeans you're getting for your sister.
Even if it's not the holiday season, you can use these folders anytime gift inspiration strikes. When you're browsing the web and come across a top your best friend would love, share it straight to the Bublup folder you've created for her. Or when you're having lunch with your Dad, and he mentions that he could use a new pair of headphones, make a note in the folder you've made for him. This way, when it's time to buy a gift for your loved ones, you'll know exactly what to get 'em!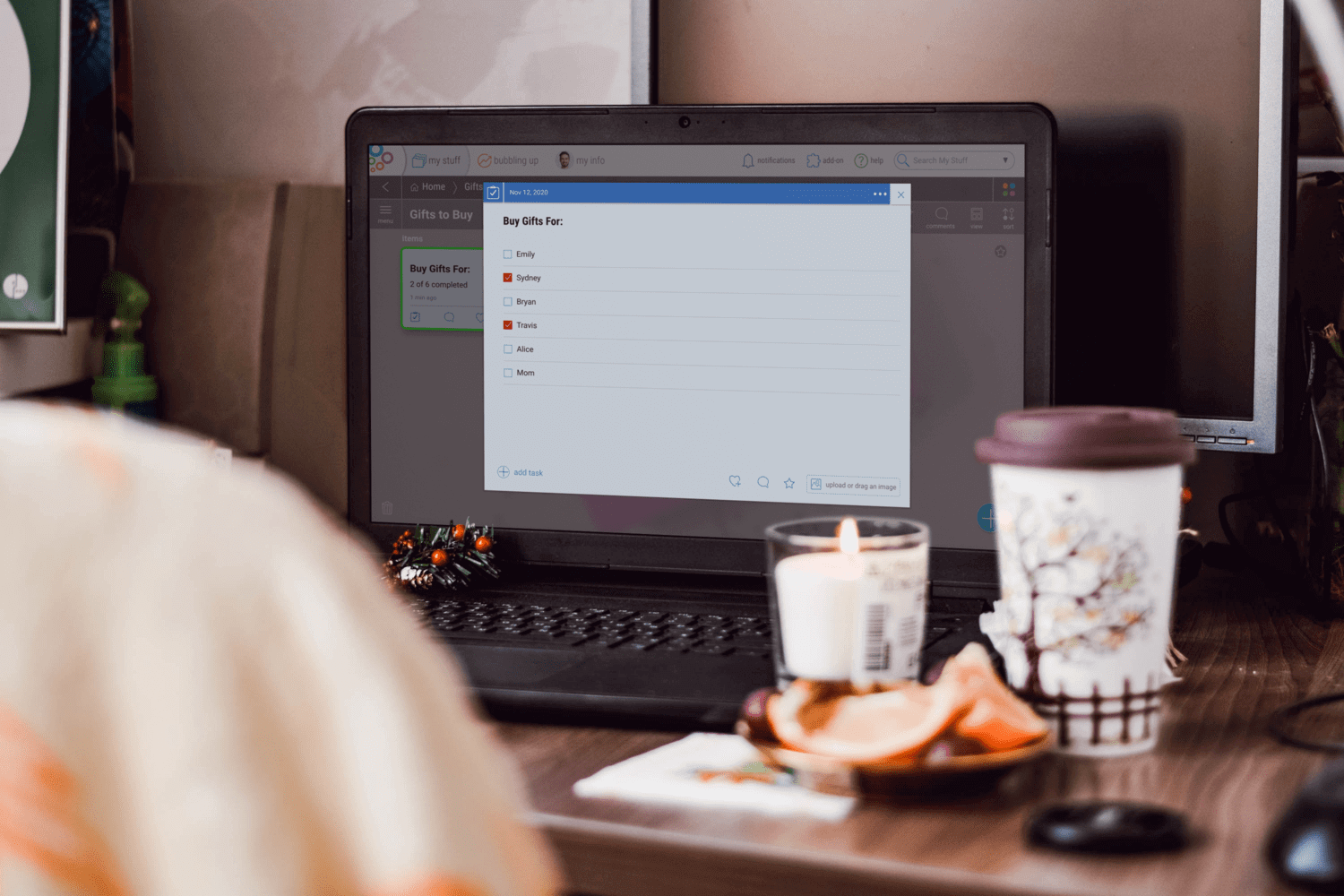 Getting the Best Price on Gifts
If you're like us, you live for a good deal. Whether it's 10% or $20 off, any discount is a score. When it comes to Christmas shopping, you should always be looking for the best deal available.
A great way to research and organize different prices for gifts is in a Bublup folder. When you're shopping for a new LCD smart TV for your girlfriend, use Honey, Rakuten, or ShopSavvy to find the most affordable options. Then, just pop the item with the best price in her gift folder. As different deals pop up across the internet, you can reference your folder to make sure you're still getting the best price. When you're spending a lot of money on gifts, every dollar counts!
Find Gift Suggestions and Inspiration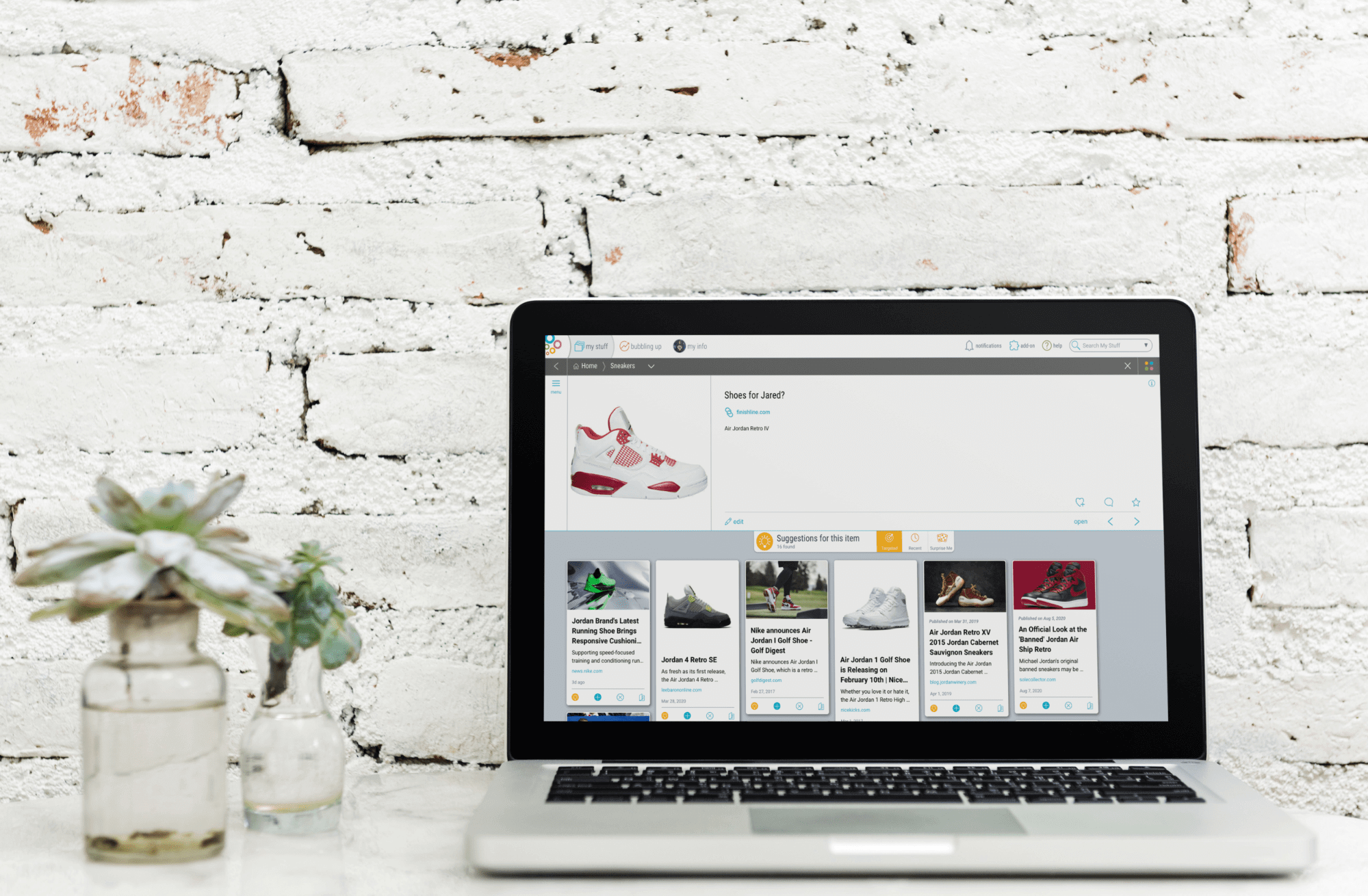 One of the most unique benefits of using Bublup for Christmas shopping is suggestions. Bublup folders offer suggestions for things you might like based on what you're saving.
When you save things you might want to give, check out the suggestions. You could find an interesting alternative or additional present you'd like to tack on. You could even find inspiration for someone else's gift on your shopping list. Let's see a paper shopping list do that!
Suggestions are available for both items, entire folders, and even links you're browsing, so give them a peek as you do your Christmas shopping this year.
When you're making your shopping list with Bublup, there's no need to check it twice. All of your gifts for the people in your life will be organized in one place.