It's no question that there's a lot to be thankful for this year. There's the endless entertainment that streaming services provide, for starters. Not to mention friends, family, and the technology that keeps everyone connected, no matter where they are. But there's also Bublup, without which our lives would be completely and utterly disorganized. Anyone who has used the app knows it has no shortage of use cases or fabulous features, and anyone who hasn't is about to discover why they should start! We asked our team what Bublup features they're most thankful for, and the results are in!
1. Multi-Media Saving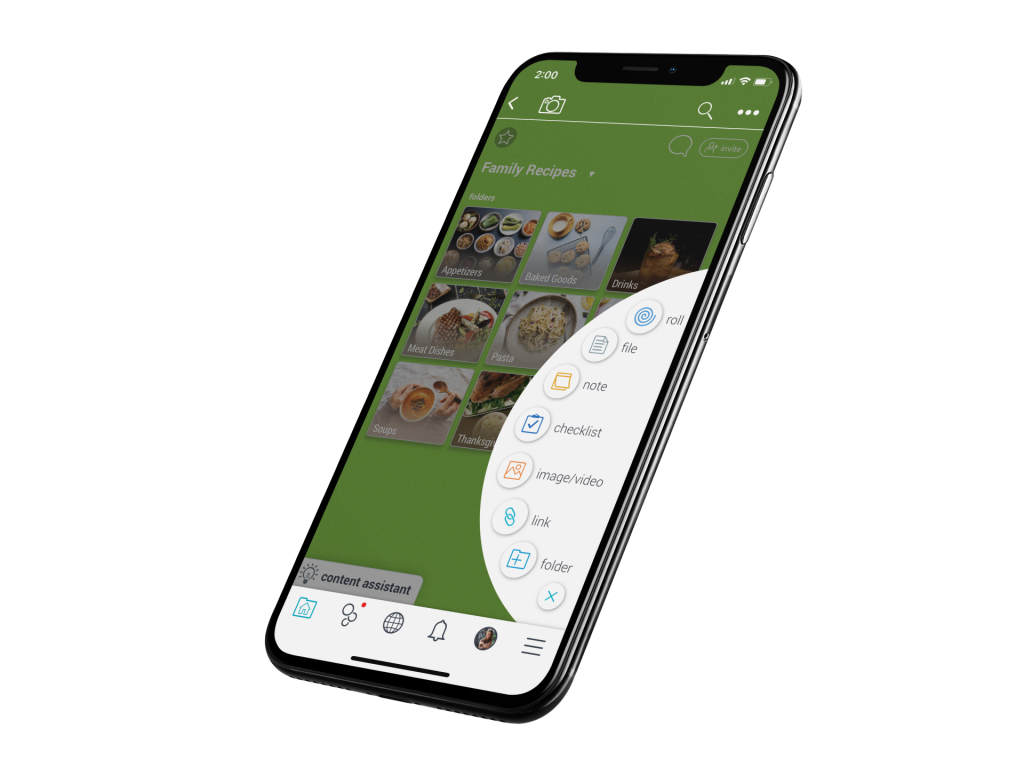 Links, documents, notes, videos, photos, GIFs, music, and more can all be saved alongside one another in visual, customizable folders. This not only saves time because everything is all in one place, but also eliminates the need for multiple apps!
"Saving a link next to a file. I got so frustrated with having to use Dropbox for a project and feel so happy when I can put those two items next to each other in Bublup." –Amy W.
2. Mobile Share to Bublup
This feature was hands down the fan favorite across the team! When you're on the go and on your phone, you'll be thankful for it, too. Mobile share allows you to quickly save anything from your favorite browser or app right into a Bublup folder. If you're not glued to a computer all day, this can be a real lifesaver.
"I love being able to save something I'm looking at easily right from my phone." – Kimberly M.
3. Sync Across Devices
Enjoy saving things right from your phone? That leads us to our next feature- sync across devices! Think of it this way- Bublup is accessible from both mobile and desktop. Anything you save on one device syncs and can be instantly seen on another. 📱 ➡️ 💻 What's here is there, and what's there is here! Magical.
"It's nice to know I always have things on hand if needed, or if I add things on the go I can get back to it from my computer." –Lauren M.
4. Customizable Folder Covers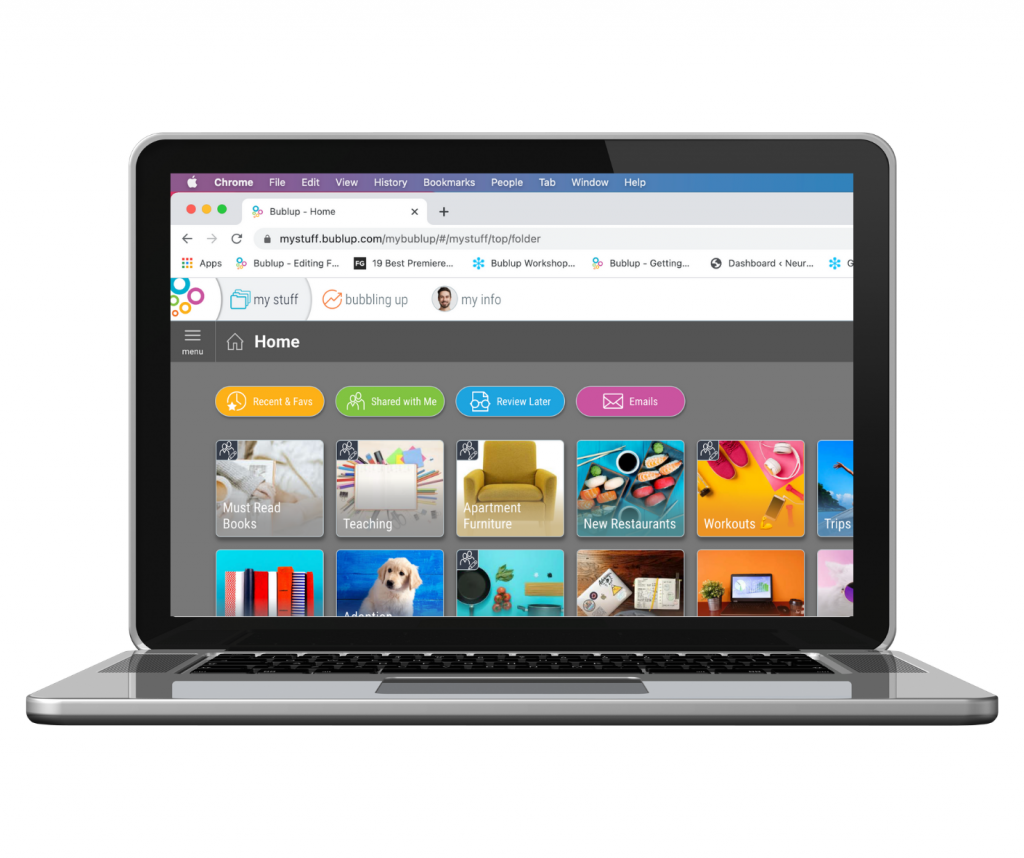 A feature that our visual users LOVE, customizable folder covers are perfect for making Bublup 1.) Super aesthetic, and 2.) A place where things are easy to find at a glance. You can use images from your photos or desktop, and you can also use GIFs!
"GIF folder covers make everything more fun and faster to navigate." –Wade S.
5. Group Folders
You can create folders for your eyes only, or throw some friends, family members, or colleagues into the mix. The latter makes your Bublup folder a group folder, and it's as easy as inviting a person by username or email. You can invite anyone by email, but if they aren't a user, they will have to create an account. Once they're in, you can collaborate or share resources easily in one space.
"A Bublup group folder has been super helpful for planning my upcoming trip to the UK with friends. Our reservations and itinerary are all in one place." -Brandon C.
6. Advanced Member Management
For those who, like Brandon, are planning a trip with friends or like to share their folder content with others, advanced member management gives you next-level control over your group folders and its members. Subfolders that you create within a parent folder (the primary folder) can each have different permissions. What does this mean? Well, one folder can have totally different members than another in the same parent folder and different edit permissions as well!
"Being able to have folders stay in the parent folder but have different members was such an addition to my organization. I didn't have to make random folders outside of the main workspace anymore if I needed different people to have different access." -Jess C.
7. Rolls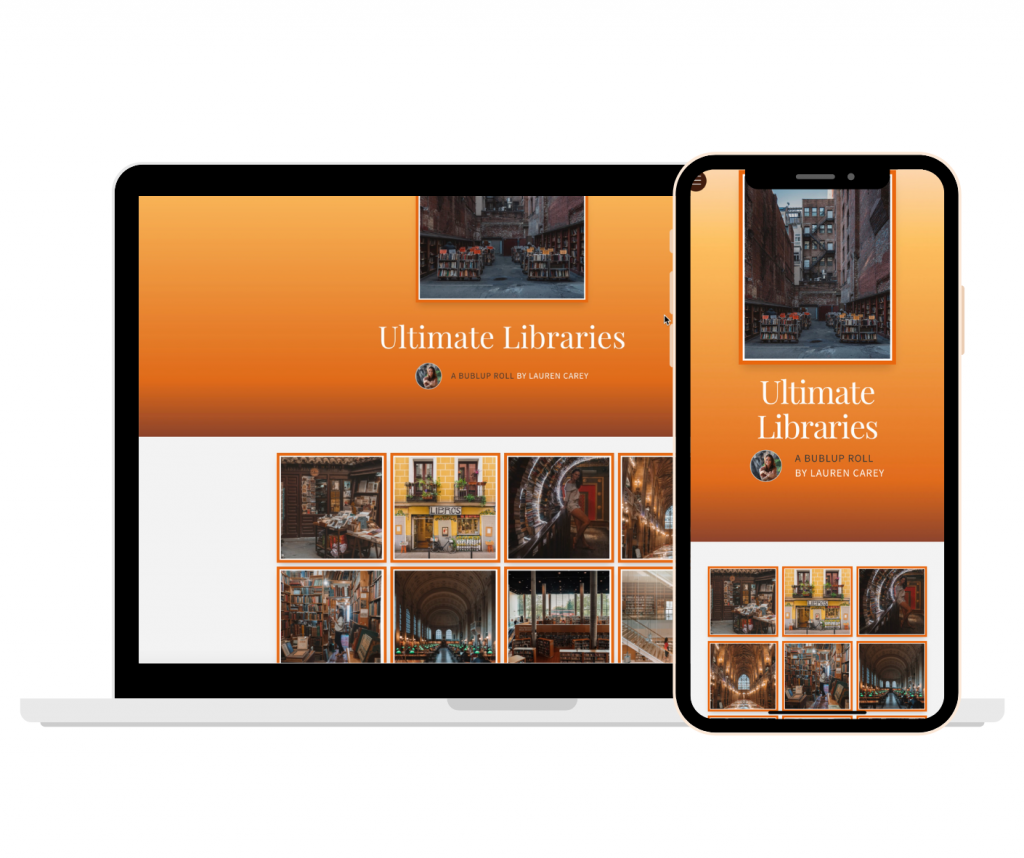 Rolls can be created instantly from content saved in Bublup folders. Your links, photos, videos, GIFs, notes, PDFs, and other files transform into a shareable web page that is fully customizable. We created a Rolls Master Class to help users learn the ins and outs of this really special feature.
"A roll is the best solution I've found for creating a quick portfolio, sending client deliverables, or even putting together an expense report!" -Lauren C.
Whether you're a business professional, parent, creative, or avid bird-watching enthusiast, Bublup will help keep your digital life beautifully organized. If it's not already, it will certainly be on your list of things you're thankful for next year!