As a writer, I'm constantly thinking of ways to stay organized, keep track of research, and compile information that can help me with my writing. Whether I am drafting a novel or writing an article for a client, having the right writing tools can help me finish a project. However, it can be incredibly difficult to choose amongst all the options available to us. One app I discovered is now one of my favorites and that is called Bublup. Not only is Bublup a cloud app that lets you save links to use later, but you can also save files, images, and do so much more. How can Bublup help you as it helped me? Check out these five ways to stay organized and focused no matter what you are writing.
Keep better track of notes and ideas.
It goes without saying Bublup is a hub for you to organize your thoughts and ideas. When using Bublup for writing, I create a separate folder for each project. Doing so allows me to put everything I need, whether it's research materials, ideas, or current drafts corresponding folders, in order for me to have a central, organized location as the project grows.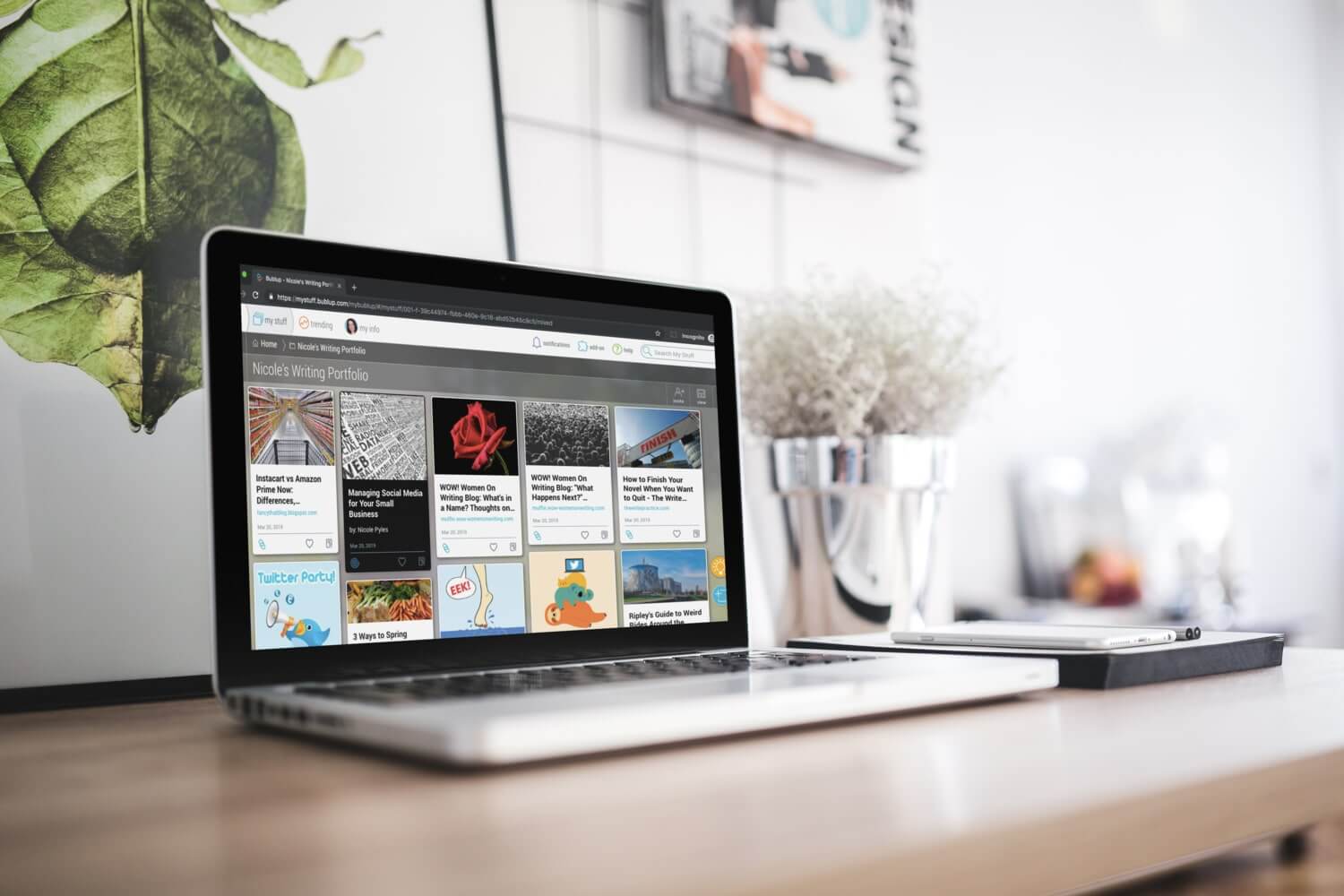 If I'm brainstorming a novel, and want to make a note about a plot idea or setting description I don't want to forget, I can note it down in my Bublup folder.
If I'm writing an article for a client, and want to save notes on the direction with the project, I can add notes and ideas within the project folder to look back later. Bublup becomes similar to my brain where everything can go and I won't lose track of where I'm at and the information I have discovered.
Compile and organize research materials.
Research often goes with the territory, in terms of writing. For example, let's say I'm working on a novel and the character I am creating is a hiker. Yet, personally speaking, I am not a hiker. So, I do my research. As I plot and develop my novel, I can compile and organize my resources using Bublup. I am particularly fond of their app where I can save the article I'm reading to the folder of my choice – without ever leaving my web page.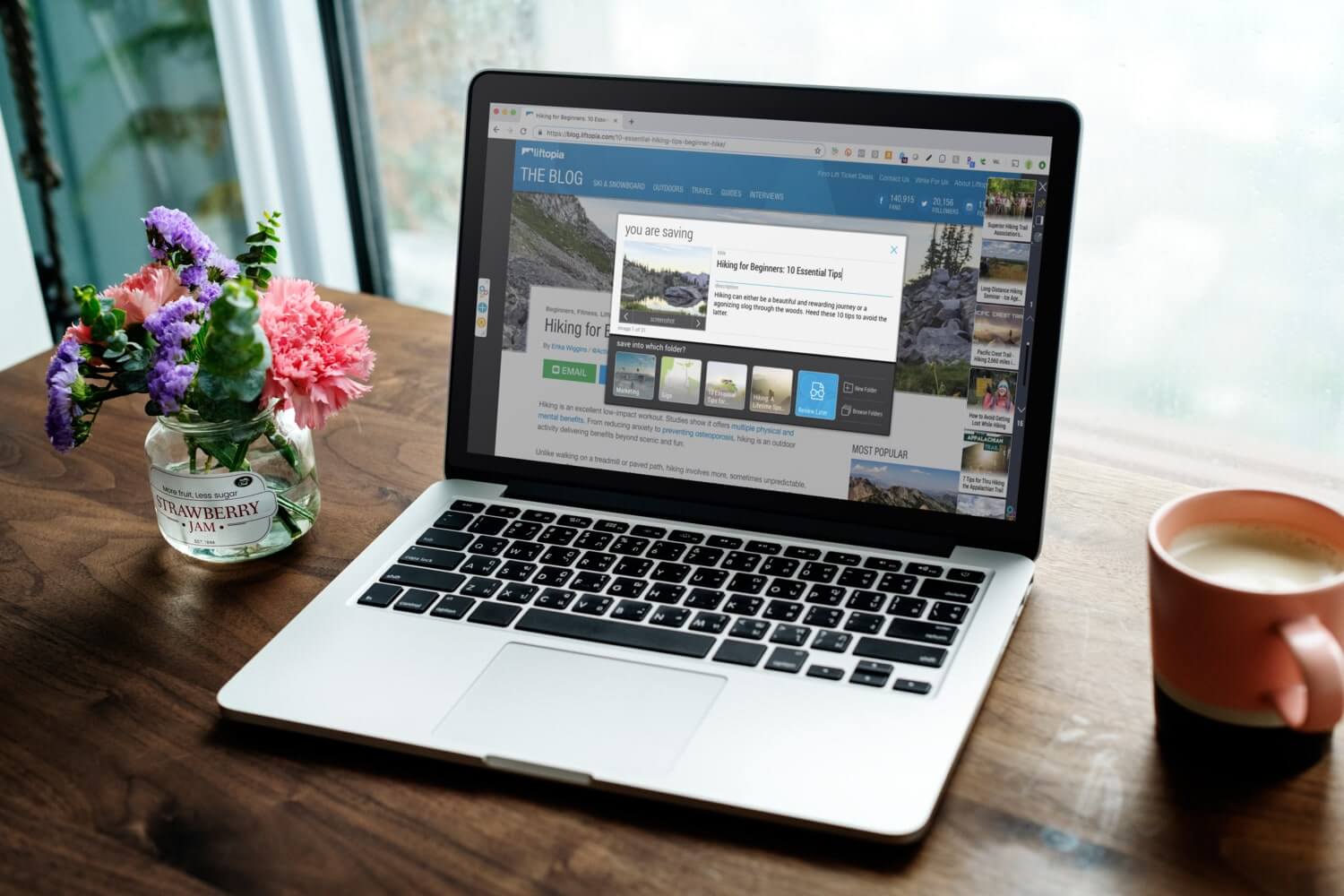 What's amazing about Bublup is if you are doing research, it will show suggestions for other websites for you to check out (still without leaving the website I am on). With the Bublup extension, all you do is click on the suggestions on the right side of the screen and it will list links for you to go explore. For example, while on a web page about hiking, clicking on the suggestion brought up additional resources I can use to develop my character. So, whether you are researching a novel or writing an article, compiling your research material has never been easier with Bublup.
Save images that inspire you.
Let's go back to that hiking example. Remember, my character likes to hike and loves the outdoors, obviously.
Since I'm not much of a hiker, how can I describe the outdoors in a hiking trail if I have no clue what it may look like? So, if you are writing something you need help visualizing, Bublup is great to start using.
Writers, you can add images to your folder where you are building ideas, whether it's photographs you've taken (like taking photos during my very first hike ever) or photographs you've found online. The wonderful thing is if you are going the route of collecting images you've found on the internet, Bublup allows you to easily upload images by merely right-clicking the image you've found and copying it, then going back to the Bublup page and pasting it. This ease of use is so important to me, especially when it comes to research.
Build your writing portfolio.
As a freelance writer, presenting my work is an essential aspect of finding and applying to writing jobs. I've used free portfolio sites before, and unfortunately, most portfolio websites require you to pay a fee if you want to add a certain amount of links. Writers, this is why Bublup shines like a star when it comes to developing a portfolio. From adding links to uploading actual documents of writing samples, Bublup is the easiest app you can use to create your portfolio.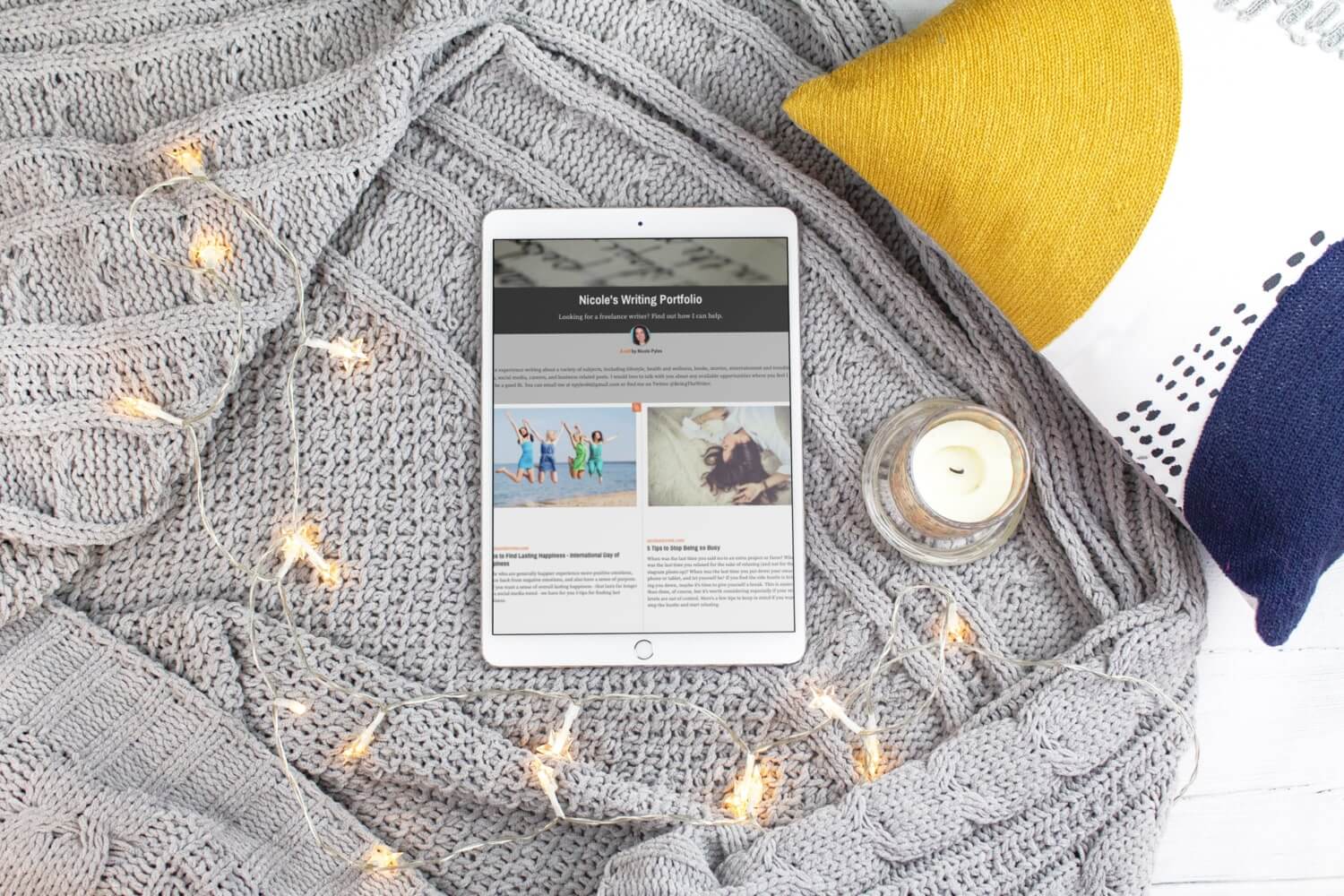 Bublup is more than just collecting links when you develop a writing portfolio (like mine). You can also present to the world your writing chops by creating a roll. You can personalize the link and also ensure your roll appears on Google thanks to the search engine indexing function. The Bublup app becomes more than just a writing tool and cloud app, it's a place to develop your writing career.
Collaborate with others.
Last but certainly not least, Bublup allows you to collaborate with others. If you want to share information with someone you are working with, you can invite them to your Bublup folder, where they can add their own information and develop the project with you. (And if someone creates a Bublup account via your group folder invite, you and them will get 1GB* of storage!)
As you can see, Bublup offers up so many features for writers that go far beyond what other cloud apps and writing tools provide. Not only is it a great place to save and compile ideas, but it's also a way to present these ideas to draw in an audience. Plus, Bublup's easy-to-use quality makes it far more appealing than other apps. So, writers, the next time you start that novel or start the research for your next article, check out Bublup. You'll be glad you did.
*Up to an additional 12GB as of the time I wrote this blog post