Organization apps like Bublup combine numerous practical benefits into one application for anyone looking to streamline their interior design project. These productivity apps work for more than project management. They're perfect for individuals looking to finish their own interior design projects and professional interior designers looking to grow their business.
Bublup believes organizational apps for interior designers should be simple, accessible, and intuitive, no matter your needs. Whether you're trying to design your living room or manage twenty projects from one location, Bublup can help you organize with ease. Our personalized approach to project organization simplifies your creative vision and holds you or your team accountable to deadlines. 
Continue reading to learn more about how Bublup can help you streamline your interior design projects.
Organization Apps for Personal Interior Design 
Organization apps help DIY interior designers flex their creative muscles. First, they give you a single location for all of your inspiration to live. Next, they help you catalog your thoughts and organize them. Get started by simply creating your digital mood board using whatever digital files you like—from links to images to videos, Bublup simplifies the process. You can even create and follow a budget using our checklist feature or Google Sheets integration. 
Lastly, Bublup can stimulate your creativity with features like Bubbling Up For You, which feeds you the most popular content from your Group Folders and trending content from a wide variety of categories. Perfect for the everyday DIYer looking to find their inspiration. 
One Location for All of Your Ideas 
Interior design project management tools organize all of your creative energy into one location so you can return to them whenever the mood strikes. You won't have to juggle multiple applications ever again because all of your projects will be neatly organized in folders. You can access these folders from anywhere with an internet connection.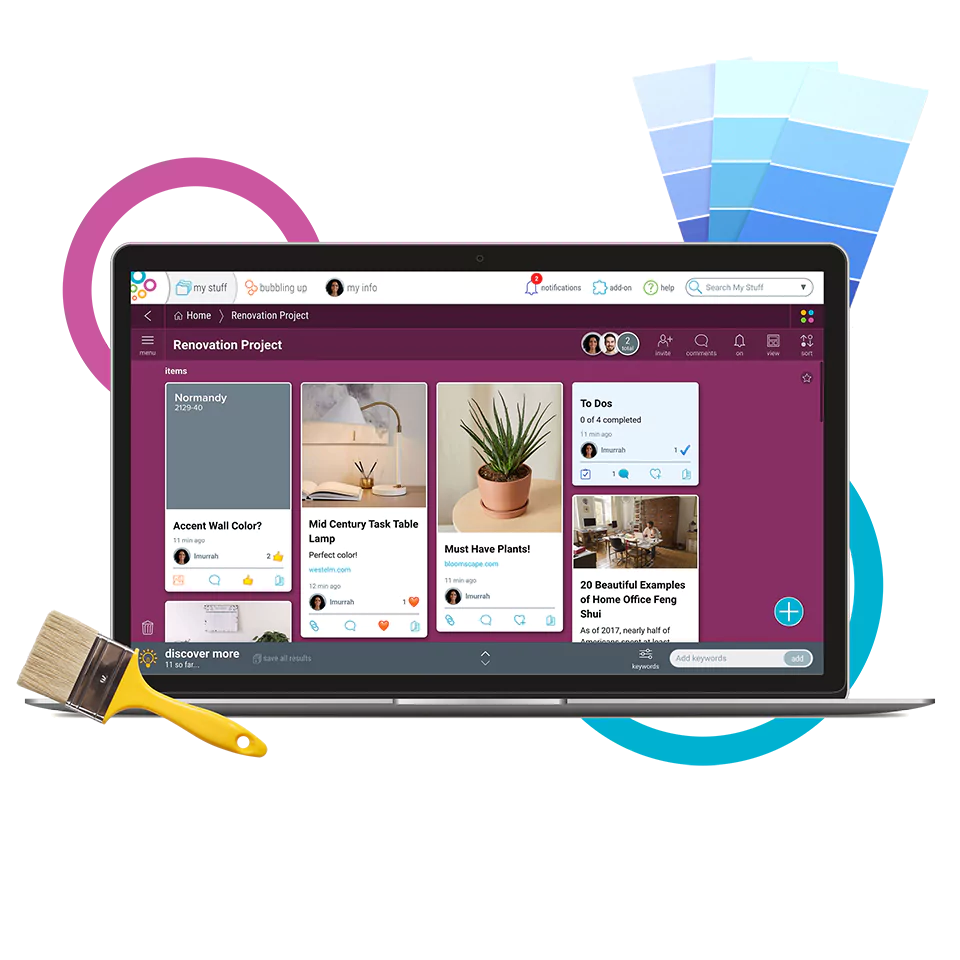 Hold Yourself Accountable to Deadlines
It happens all the time. You write something down, don't look at it, forget about it, and before you know it, five months have passed, and you haven't progressed past the planning stage. When you use an organization app for your next DIY project, you can easily access your goals daily, track your progress, and see how you can improve your work.
Budgeting With Lists
Organization apps for interior design simplify your interior design project. Determining your budget before beginning a project lets you know where you can splurge and where you need to be more cost-conscious. Budgets for interior design projects can quickly exceed original expectations. Thanks to features like checklists or notes, having a list where all of your desired purchases live expedites your project.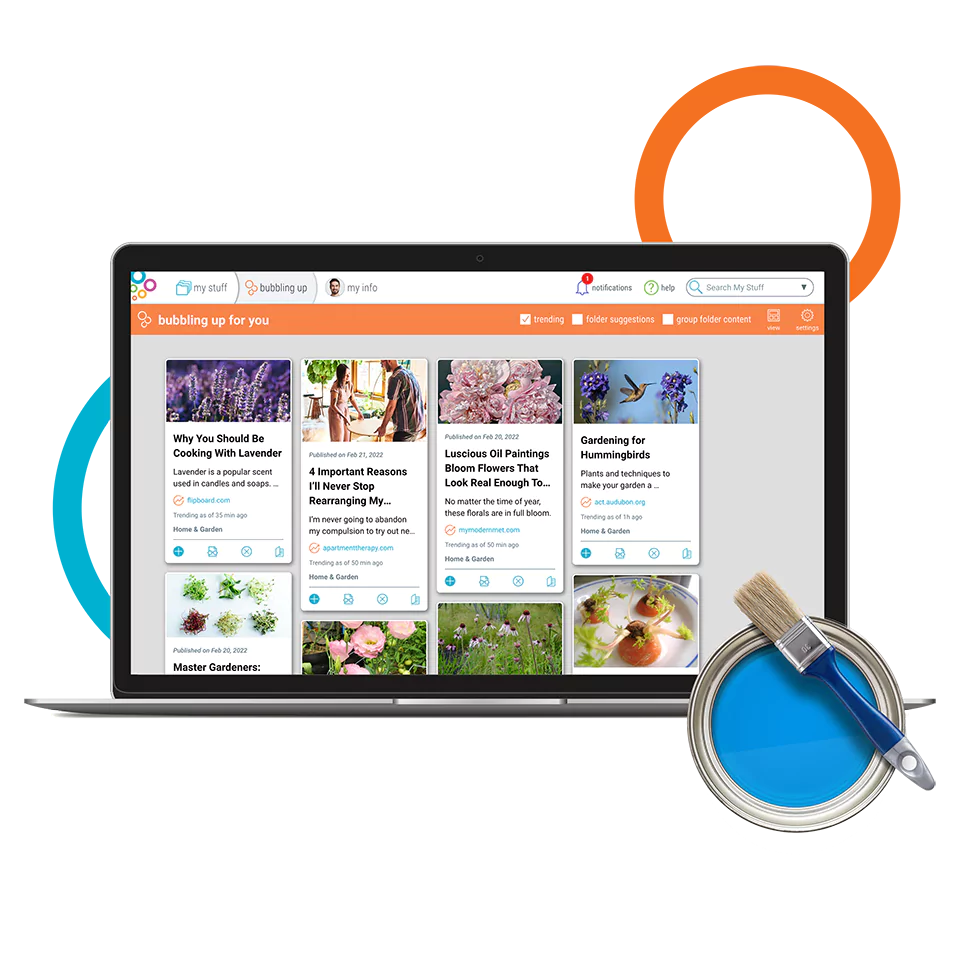 Spark Your Creativity
Organization apps like Bublup have features designed to ignite your creativity. For example, Bublup has a feed called Bubbling Up For You that allows you to access a flurry of exciting articles and trending ideas. Bubbling Up takes your interests into account. Whenever you want fresh inspiration, we have you covered. 
You can customize your feed however you like and even use Discover More at the bottom of your folders to find interesting content.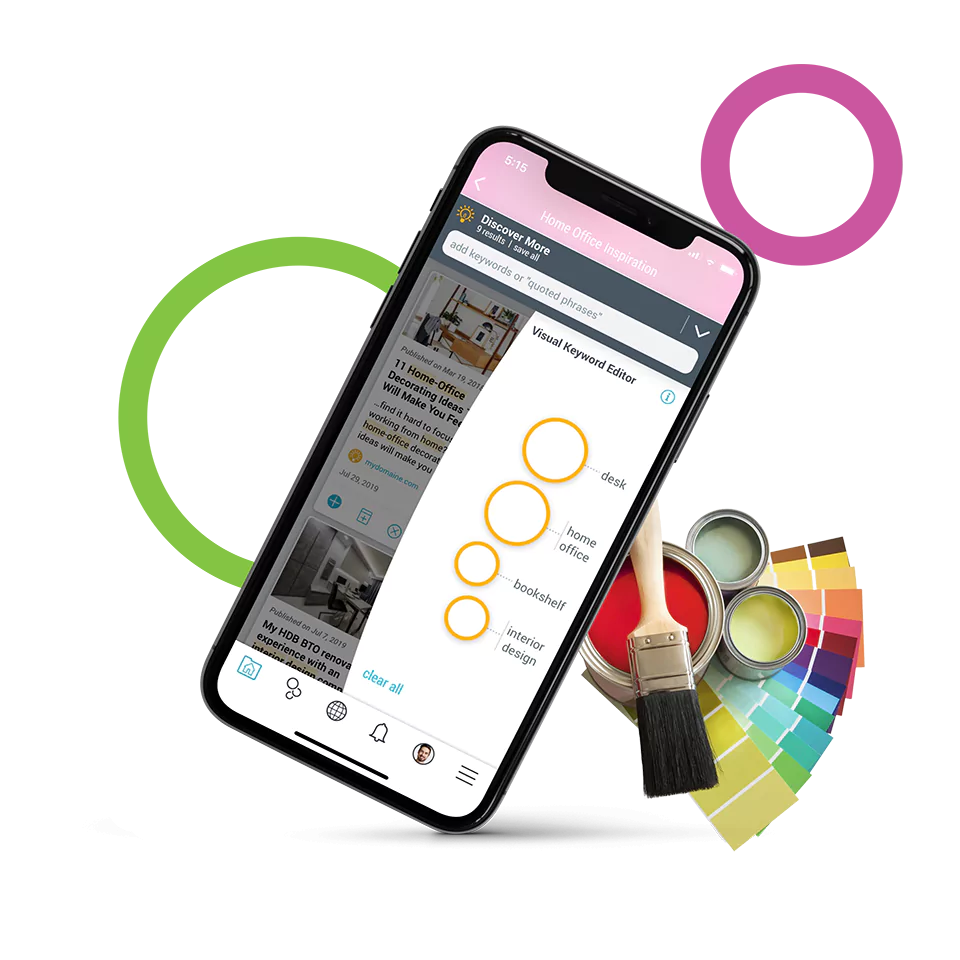 Project Management Software for Interior Designer Firms 
As an interior designer, you probably started your business from scratch. Your creativity and hard work are most likely the jewels of your brand. But as your business grows and you manage more and more clients, you'll need to rely on your organizational skills as well as your creativity. 
Once this happens, you'll need to keep a central point of reference for all your clients and employees. You will also need an easily accessible way to take note of tasks and deadlines so you can deliver your projects on time. Lastly, you need a place where your employees (even those working remotely) can post their ideas and brainstorm projects.
Productivity apps like Bublup can help you manage your interior design business without sacrifincg creatitity.  You can stay on top of projects, communicate with your team, and share your successes with clients.
Planning Is the Nature of the Business 
As your business expands, it will become imperative that you document more and more of your project details to ensure you stay on pace, and have a standard process for doing so. 
Perhaps the most powerful component of an interior design project management app is the ability it gives you to list every deliverable, assign them names, and create deadlines. In Bublup, when these directives change, corresponding team members are immediately notified via email. Having a single location for this information simplifies cross-department communication so everyone understands when things are due. In addition to organization, it establishes accountability within your team.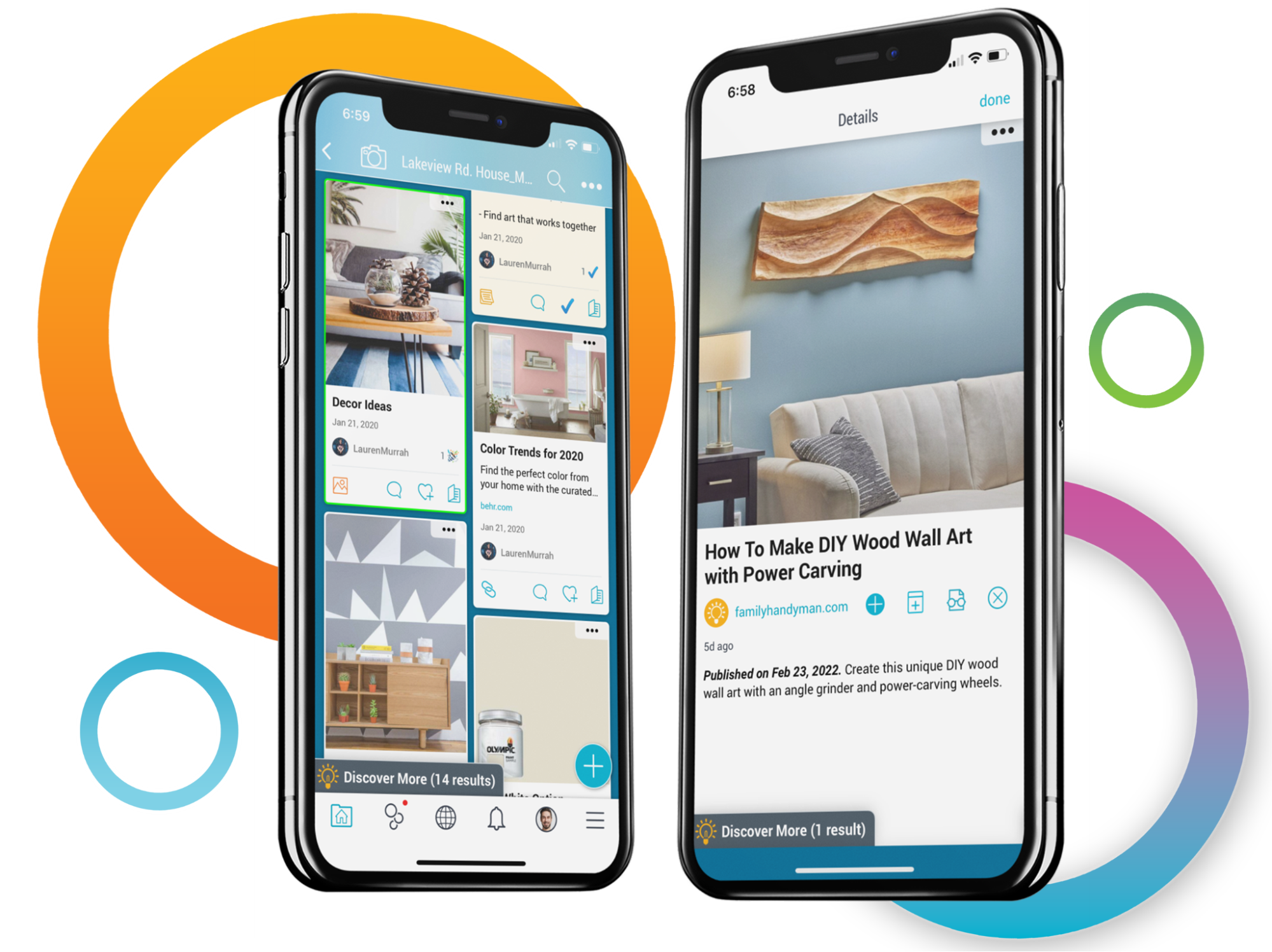 Building a Connected Team 
Adopting a project management system is critical whether you have a team in place or you're building one. It might be challenging at first if you already have a team in place – change is difficult for everyone – but the long-term benefits far outweigh the short-term struggles.
Group Folders are an excellent way to stay connected with your team. Together you can brainstorm by creating mood boards, use checklists to track deadlines, and communicate in the comments.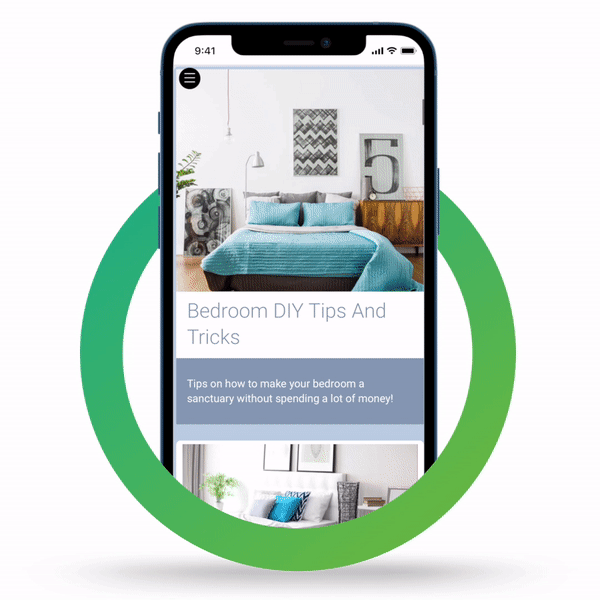 Share Your Creative Genius With Your Clients 
One of the best aspects of project management software is the ability it gives you to showcase your creativity to clients. You can easily create presentations using interior design vision board apps such as Bublup. With features like Rolls, you can showcase your creativity and dazzle your clients with an instant webpage that is easily customizable and editable.
How Do Project Management Apps Make Interior Designers' Jobs Easier?
There are a few ways that project management apps make an interior designer's job easier: 
-Consolidate your project scopes and ideas in one location. Projects can quickly get out of hand when you're juggling numerous clients. By separating your clients into easily navigable folders, everyone within your organization will clearly understand their responsibilities. 
-Keep your team on the same page no matter where they are in the world. Keeping all of your employees on the same page is essential. Thanks to Group Folders, you can collaborate with your team easily and efficiently in a communal folder space. 
-Generate exciting presentations. Organization apps like Bublup streamline your client presentations and ensure that you don't have to pull assets from different locations. Using a Bublup Roll is quick and easy to create, and they'll wow your clients.
Using Organization Apps for Interior Design 
Whether you have a personal project you've been working on or you're growing your interior design business, organization apps offer a comprehensive solution to all of your project management needs. Apps like Bublup streamline communication, document project deadlines, and create exceptional client presentations thanks to Rolls. As an interior designer or someone who enjoys finishing creative projects quickly, Bublup can help you excel at any design task you start. 
Create your Bublup account today for free and experience what interior design project management was always meant to be.