Social distancing seems to be the official word for 2020, and our interactions are becoming more and more online-centered. For all the bookworms in the house, you are probably missing your monthly book club meeting. Before you let another month go by without chatting with your well-read friends, consider hosting your first virtual book club with the help of Bublup.
If you aren't involved in a book club at the moment, this could be a great time to get your friends together online and discuss a fabulous read. While virtual book clubs are not a new thing, getting everyone together online can be a challenge if you haven't done it before. Using Bublup is the best way to make your virtual book club an absolute success.
1. Invite your fellow book club members to suggest books – and fun ideas.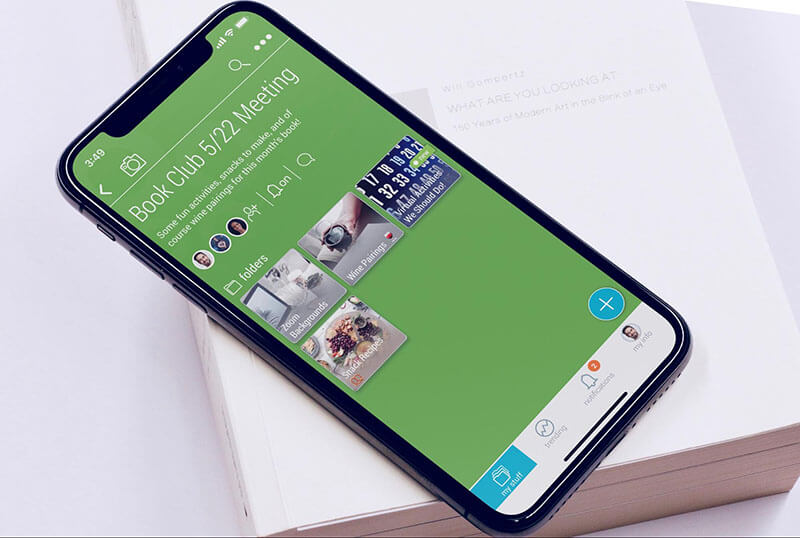 With Bublup group folders, you can invite anyone to a folder and give them access to the content. So, as you decide on the next book to read, invite your fellow bookworms to a virtual book club group folder to contribute links to their reading suggestions. You can even vote for the next book based on how many "hearts" a link receives. Not only that, use the group folder to encourage everyone to share ideas for the next book club meeting. It could be funny Zoom backgrounds everyone can use, easy snack recipes people can try, wine suggestions based on the book theme, and activities to do virtually.
2. Use the group folder to share relevant information.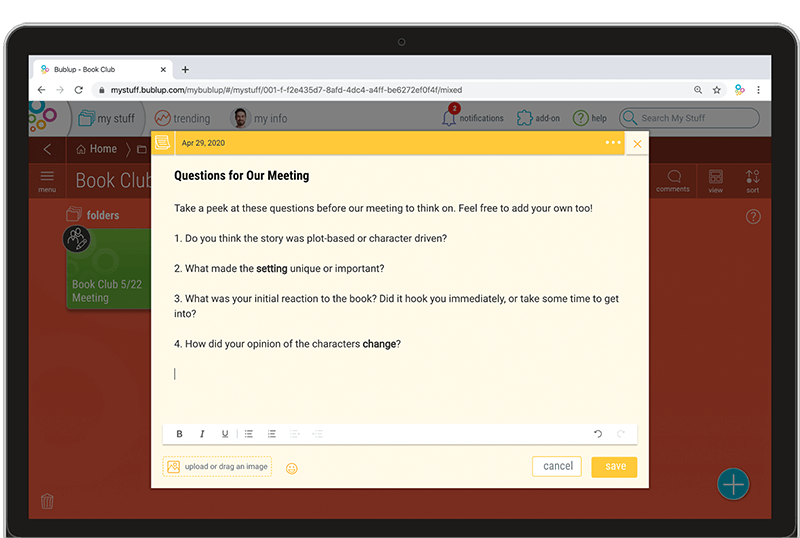 As you begin to confirm dates and times for the book club – and most importantly, the book you'll be reading – it's crucial to get everyone on the same page. Using Bublup's group folders is a great way to compile information. Make sure to add links to the Zoom meeting, if you are deciding to do a video chat book club, as well as links to places people can buy the book in time for the next meeting.
Consider using notes to add in question prompts for everyone to think about prior to the meeting or encourage everyone to add in thoughts they have while they are reading. Your group folder is also a great place to add everyone's contact information as well. Keeping this information centralized in one location is the best way to get everyone on board.
3. Create a roll to display your group's reading history.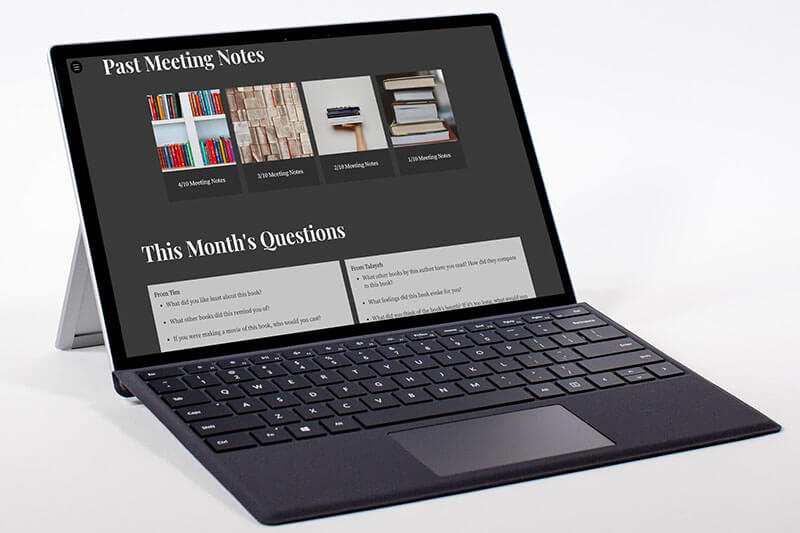 Whether your book club stays virtual or meets in person as stay at home orders are lifted, it's fun to take a look back at what your group has read over the years. Use Bublup to create a roll that displays all your past books. That way, if you invite new members, you can use a roll to show them the types of books your group discusses. It's also a great place to add a link to your next read so everyone can purchase it in time for the next meeting.
During these uncertain times, Bublup helps organize the chaos in life. When it comes to bringing people together, using a central place to get everyone on board, calms the confusion. Book clubs can be challenging to get off the ground, but once you have everything in place, it's sure to bring a sense of community over something everyone loves – books!