Recent global developments brought about unprecedented changes. What were offices, desktops, and gloomy views from the office window quickly became bedrooms, laptops, and occasional Bora Bora pics on your Instagram feed. The change was forced but more than welcome, as thousands of employees refused to return to their offices upon being called to do so.
The End of the New Normality?
Many were so alien to the idea of returning to their offices that they insisted they would supply their two-week notice if the company mandated office work. It seems that work from home is here to stay, and truth be told, why not? Less commute means fewer expenses, less pollution, and more free time for cooking, going out, or just enjoying the forgotten peace and tranquility of a quiet apartment on a Thursday afternoon.
Switching Office for a Bedroom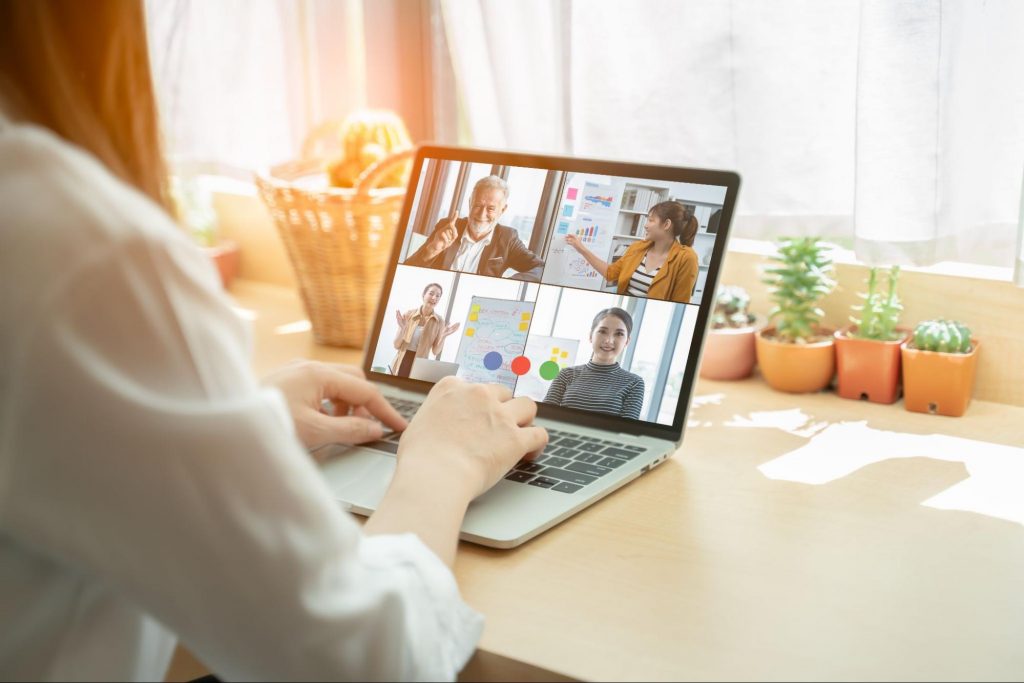 Entire remote teams sprung up and made office meetings an obsolete form of communication. Zoom stock value skyrocketed as millions started using the platform to substitute seminars, classes, and exams. The new normality started feeling so normal that returning to the old ways was deemed an offense. Navigating the new norm, at least for coordinators and managers, turned out to be a nightmare.
Remote Work Software Solutions
With no good software solution encompassing all the necessary perks a closely-knit office atmosphere used to offer, tasks were delayed or forgotten, deadlines breached, and work not finished, all under the disguise of malfunctioning computer equipment and unstable Internet connections. Some started swimming in the sea of software solutions and tried to make the best of the situation, while others turned to outdated phones and laggy emails. To ensure your transition to working from home is successful, you can implement the following into your remote team management:
-Ensure good software solution to cover the communication, file sharing, and progress tracking needs,
-Assume the workload that each team member could reasonably deal with,
-Assign reasonable tasks and set deadlines with enough breathing space to absorb any sudden absences or computer malfunction,
-Establish break times and insist everybody takes them,
-Make a great action plan and turn it into words, so everybody is on the same page,
-Ask for regular feedback and follow progress reports.
Again, the most important thing to understand is that the software solutions used should mimic the office and ensure that your team has good communication. Lack of data, slow transition, and a long adjustment time pose real challenges to team leaders. Making the transition as seamless as possible ensures fewer delays and more work done in the initial transition period.
Great Software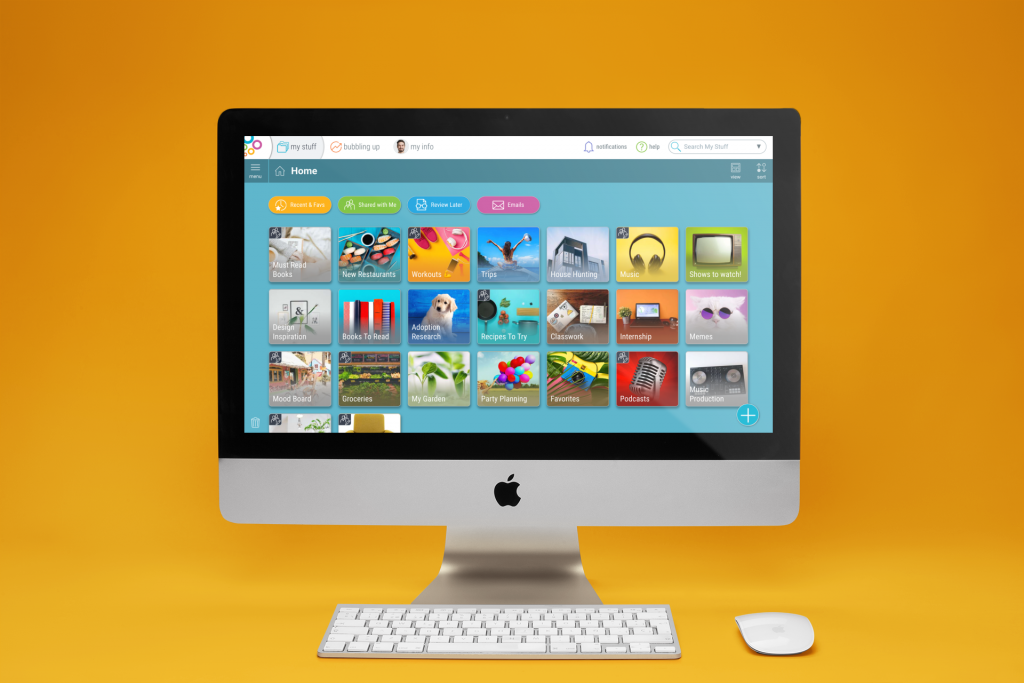 Ensure your team can do their tasks with ease and lose no time on screen loading times and glitchy user interface. Software solutions should ideally encompass all the solutions you may need, but finding such a solution can be difficult. Luckily, bublup.com offers a solution that promises to help you stay organized beyond what other similar organization apps offer.
Bublup offers a very visual approach to links, documents, notes, videos, photos, music, and more. You can save all of these with customizable pictures, titles, and descriptions. This is a great solution that enables you to save, work on and share the contents you like or have a need to work on. Try it out and see how your productivity boosts.
Estimate the Workload
In making a remote team action plan, it is necessary to determine the workload of team branches or individual team members. The office environment enables balancing the workload that individual team members can deliver by delegation and outsourcing. However, remote work does not offer such a possibility since pretty much every team member works for themselves, which may pose some issues.
You can do the work, but synchronizing teams and team members can be more of a challenge. This demands a lot of expertise on the side of the team manager/coordinator and is sure to pose headaches from time to time. In approaching the new set of challenges, pay attention to:
-Team members' expertise,
-Team members' experience,
-Their previous projects,
-Offer additional training as preparation for ongoing and current projects,
-Ensure self-evaluation is done regularly – track their progress, and
-Allow for flexibility in task handling.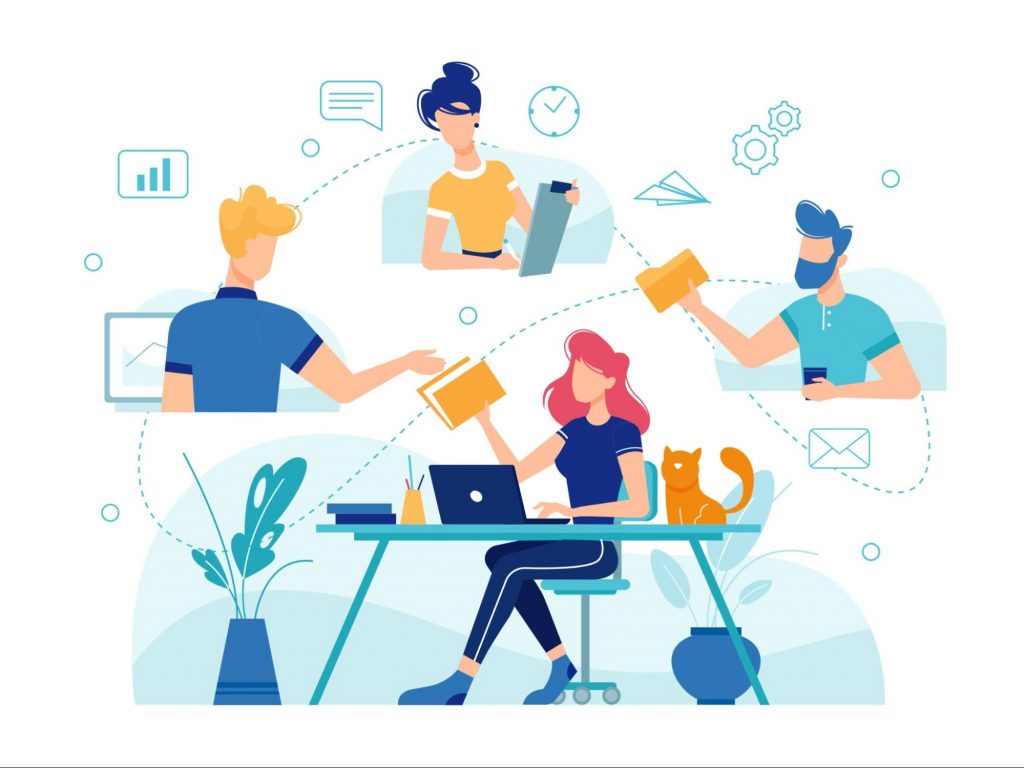 Assign Tasks With Deadlines
Ensure that every task you assign has deadlines. After you've established an approximate workload, make deadlines in such a way that there is some breathing space. This extra time will either:
-Ensure your tasks are done before the actual deadline, or
-Ensure you can buffer any tardiness with specific project points.
Insist on Breaks
The new environment will make some workers work faster and be more efficient, while others may work slower and lack general motivation to finish the tasks. Simply paying people for their work is sometimes not enough. A lot of the motivation people work with is not intrinsic but rather extrinsic motivation.
Once you're outside your office, time management can be difficult. There is no constant supervision and a working atmosphere that pushes many to rush forward and finish the work before them. Insisting on breaks as a necessary part of the time management strategy will prevent any burnout for those who are more eager to work and provide rest time for those who have issues adjusting to the new normality.
Make the Step-by-Step Action Plan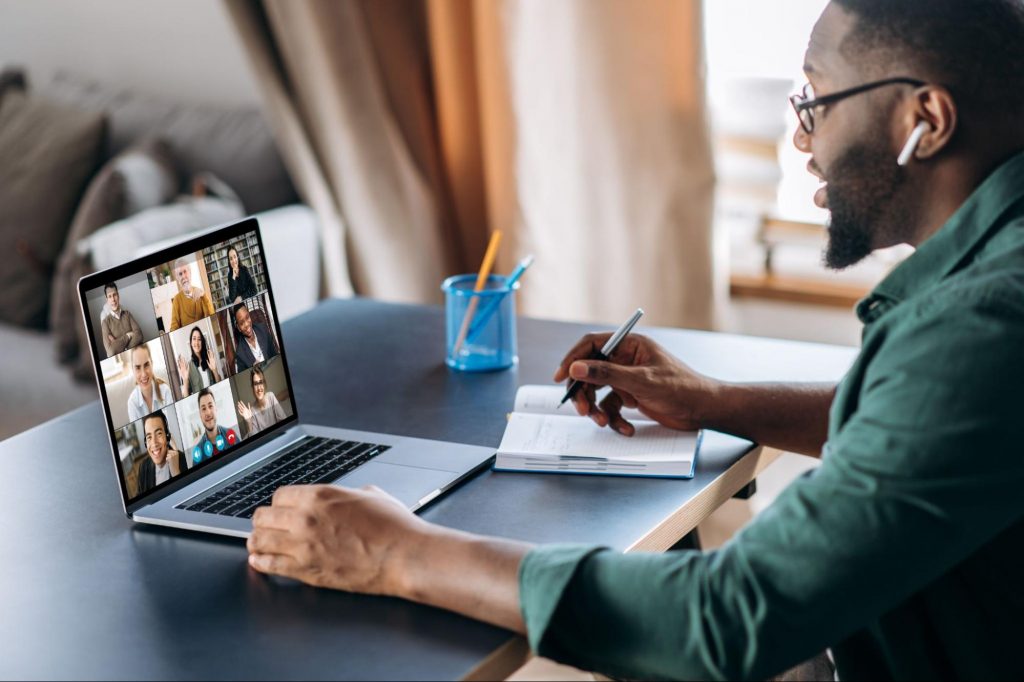 Action plans in the office are relatively easy to set up since the team already knows what they are doing and how to do many micro-tasks that may comprise a larger one. In doing so, your team members rely on each other for implicit and explicit instructions that give the team a spirit that pushes the workload forward.
Once the team is not physically present in the same space, i.e., a remote team, you need to have a very detailed, step-by-step action plan that will ensure no crucial bits are left out or forgotten. Being as detailed as you can also gives you, as a team coordinator, more control and a better overview of which tasks need to be done to achieve the desired results.
Some may even choose to go with professionals here, as the need to present every new project in detail increases with remote teams. You may find services that can write a thesis for me (or you) and delegate this task to them. Experts in academic writing, business writing, content, and copywriting can help a lot since they can turn over large volumes of information and present it in an easy-to-understand and coherent way.
Final Remarks
The challenges of working with remote teams are numerous and may occasionally be difficult to overcome. However, following our steps should ensure that your time management action plan can easily be taken from the office and sent to remote teams. The new normality does not mean that your time management should suffer or that you should lose in terms of productivity, but rather that you should pick up the pieces and make a new norm for yourself and your team.
---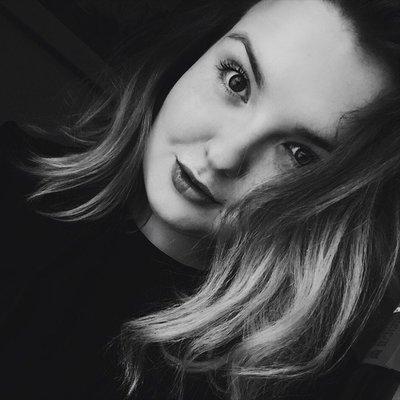 Jessica Fender is an HR specialist with a long history of consulting, both with organizations and job seekers. She is also an editor at Academastery.