If you're browsing around the internet looking for unique Valentine's Day gifts, you've come to the right place. Whether you're happily taken or flying solo this year, you can use the app Bublup to make a virtual Valentine's Day card for the people you care about. Fill it up with your favorite photos, memories, and Shakespearean words. It's thoughtful, free, and can be done in just five easy steps!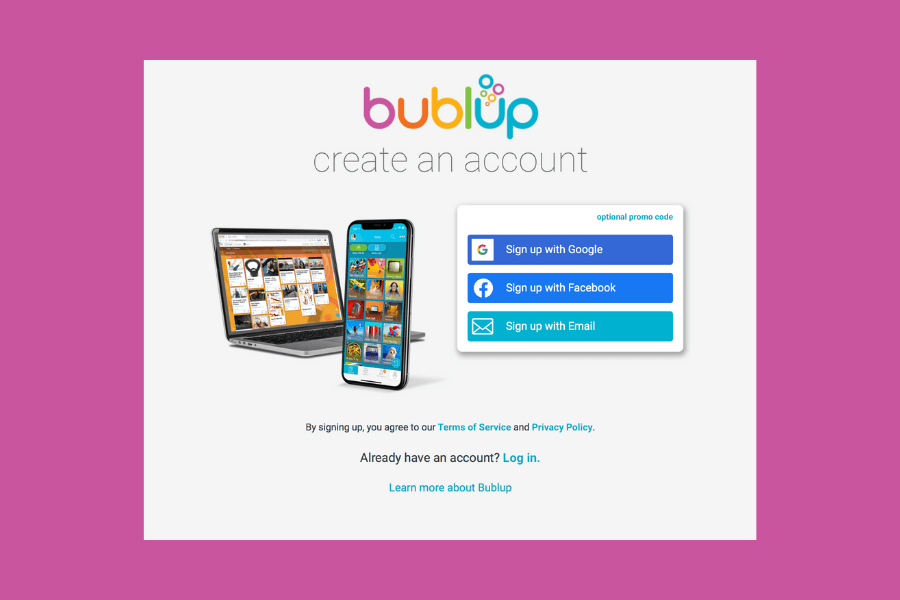 Step 1: Get Bublup
It's free, and it takes just a moment!
On desktop:
Head over to Bublup.com and click "Get Bublup." You'll be prompted to sign up with Google, Facebook, or your email address.
On mobile:
Bublup is available for both iOS and Android devices. Find the app in the App Store or Google Play and download!
Step 2: Make a Folder
When you first log in, you're going to find that your homepage is a nice clean slate! To get started, you'll want to create a folder for the content you wish to save. Find the blue "+" in the bottom right corner and select "folder." Name it whatever you'd like, but "Valentine's Day Card" is always a solid choice!
Step 3: Add Content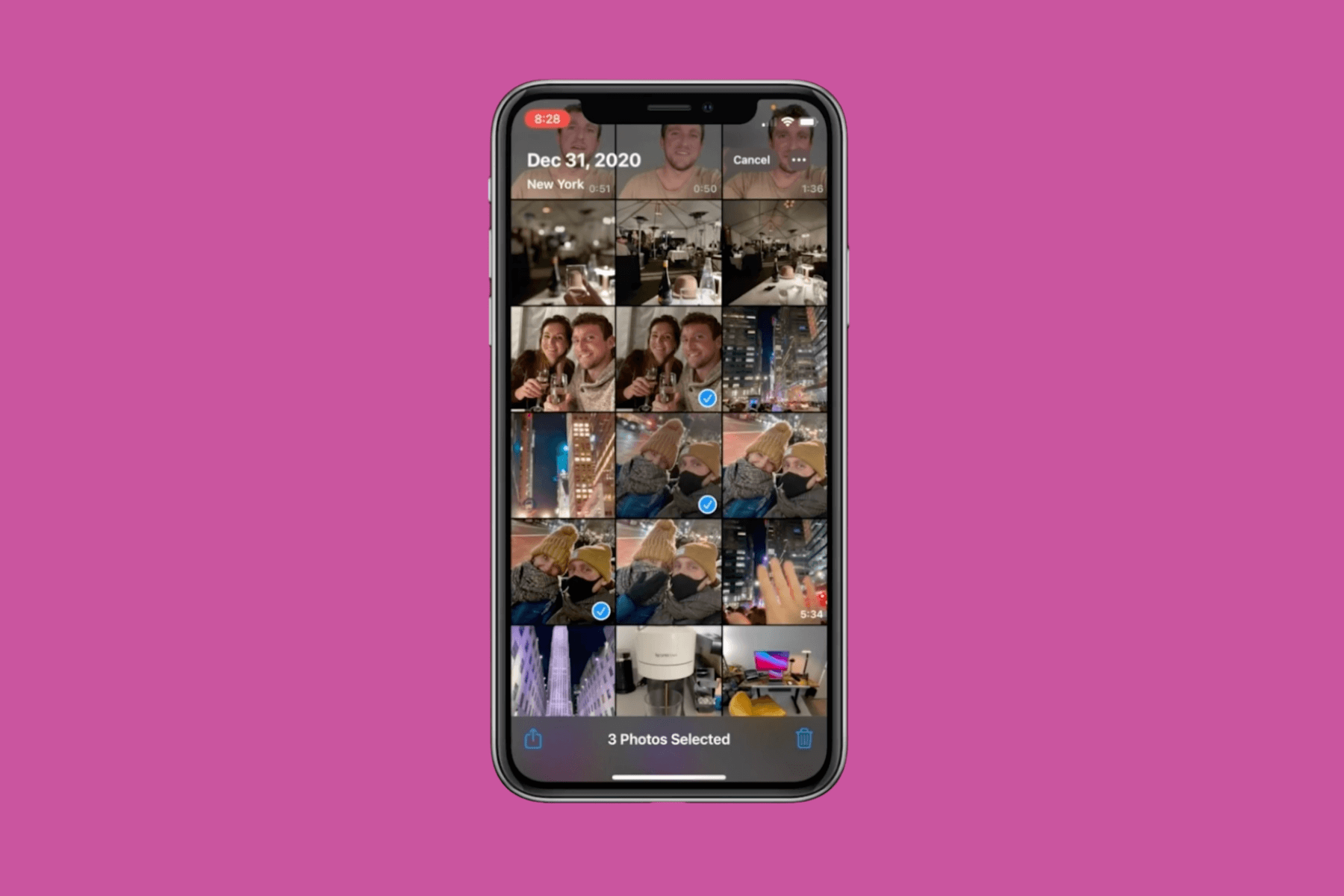 Click into your Valentine's Day Card folder, where you'll want to save content that the recipient will love. Here's the fun thing about Bublup- you can add ANY media type, so there is no limit to the kinds of memories you can save!
Think about this folder as the web page itself. Within it, you can create subfolders to further organize the things you want to save. Each subfolder will appear as its own nicely organized section on the final web page. For example, maybe you'd like to create a subfolder of photos from a special event ("When We Met") or a folder full of memories written on notes ("What I Love About You").
The blue "+" icon is again where you'll go to add your content. Some things you might consider saving:
Photos
Videos
Love notes
Links
Music files
Pro tip: If you're on desktop, you can drag and drop files into Bublup in bulk!
Step 4: Create a Roll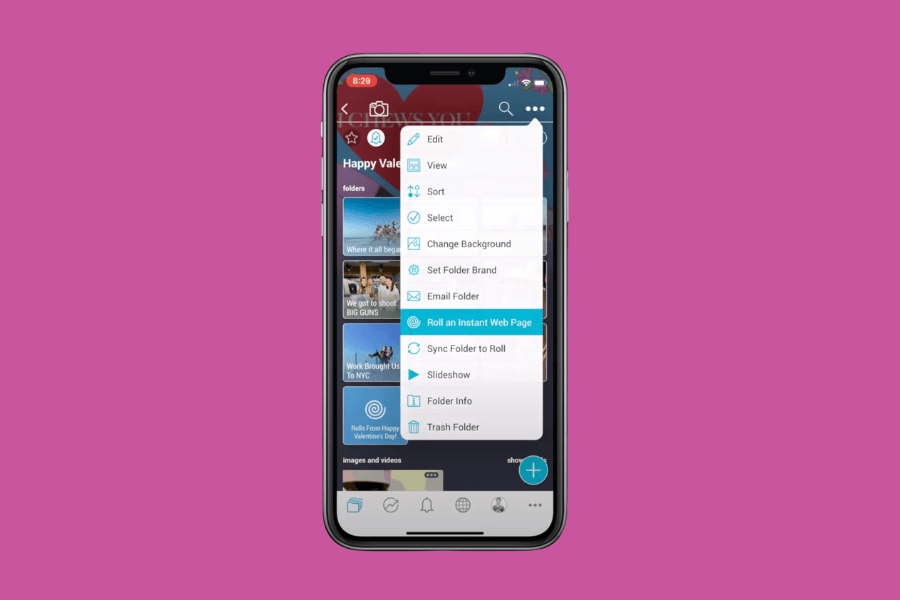 Create a what, now? A roll! It's a one-page web page that showcases your content in a beautiful, customizable way.
To spin your Valentine's Day memories into a beautiful roll, find the menu (3 dots on mobile in the top right corner, or "menu" in the top left on desktop) and select "Roll an Instant Web Page". A screen will appear where you'll be prompted to customize a few elements. (Note: these can always be edited later!) You can choose a cover image for your roll, which is the main image at the top and the first thing the recipient will see, and also add a title, subtitle, and description. Nothing is required, but feel free to wordsmith something romantic or heartfelt here. ?
There are also 17 roll themes to choose from, but we recommend Cosmo, Seabreeze, Journal (lilac palette), and Cotton Candy (strawberry palette).
Lastly, you can give your roll a customizable URL called an "easy link." This could be something as simple as "Happy-Valentines-Day"!
Now it's time to click "create" and see how it looks!
Once your roll is created, you can edit it to perfection. Click the pencil icon to enter edit mode, and you can now make changes to the text, the layout of your images, the theme, etc.
Step 5: Share the Love!
When your card is complete, it's time to send it to your Valentine. Simply copy the URL of your roll and send it via email or text, and it'll be in the recipient's hands instantly!
Don't feel like making your Valentine's Day card from scratch? Fear not. We have a template full of great prompts to follow.
If you'd also like to see the making of a Valentine's Day card in action, check out our YouTube video! There are many more customization tips and tricks to be found in it.
We hope this helps you create a beautiful card full of thought and love. Happy Valentine's Day!