Hi, my name is Kailee! I am from Boston, Massachusetts, and work full time in the medical field. For fun, I also manage a few business accounts on Instagram, and I love to travel. Between these different passions and projects, I've often found myself wishing for a way to keep the different stuff I save organized. Previously I needed to use different apps for different types of media, cluttered and unsorted documents filled up my laptop, and I found myself overwhelmed by the extra work I had to manage just to stay on top of things. That's not to mention when I'm working on something with a coworker or friend, and the need to stay organized only grows! Luckily I found Bublup. Since downloading the app, I've seen my level of stress around saving and organizing go down, and my efficiency go up. I love how Bublup is the one app that can keep me organized in all areas of my life.
Getting organized for work
With the Instagram business accounts I manage, there are multiple types of items I constantly need for each one, such as passwords, photos, notes, and links. I created separate folders in Bubup, one for each company and within each, I saved passwords, hashtags we frequently use, pictures we want to post, notes on topics we want to talk about in future conference calls, and tasks my business partner and I need each other to do.
With these shared folders, I feel reassured that my business partner and I are communicating effectively and have one place for everything we need.
Before Bublup, we each had at minimum four shared notes for each business, endless emails, and multiple apps to help assign tasks to each other. When it comes to using the notepad on the phone, when the note is old, it doesn't appear at the top unless the note is edited frequently. This is very inconvenient and ends up turning into a lot of scrolling and trying to find something that I may need to access quickly. With Bublup, I open the app, go to the folder, and see the note nicely organized with a title without any scrolling needed.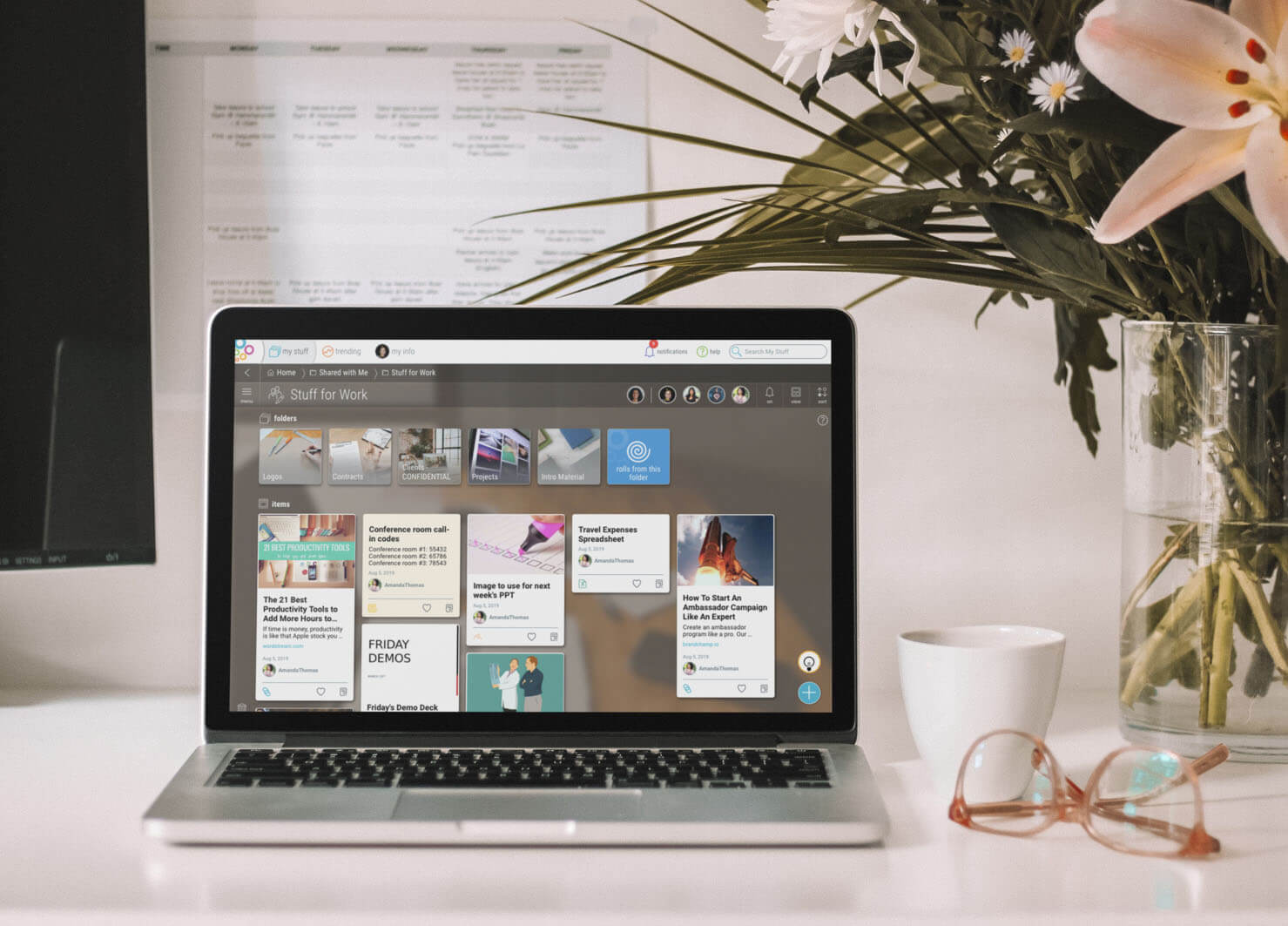 I am also in the process of researching a journal piece, so I created a folder in Bublup to keep it all in one place. In that folder, I write notes for the information that I gathered along the way, and I also save links to various articles, that serve as reference articles for my journal piece, which are similar to what I am writing about. I even save pictures I obtained on the topic into the folder as well.
Rather than endlessly scrolling through my notes app on my cell phone, word documents on my computer, or loose papers on my desk, Bublup gave me a place where everything I need is all in one place. This not only saves me time but also gives me peace of mind that everything I am working on is easily accessible in one organized place. It makes me satisfied to see how far along I have come in the research process when I watch the information in my folder grow.
Getting organized for travel
Bublup has been the perfect app for helping to plan my awesome travel adventures. I recently visited Nashville, Tennessee, and Bublup helped me organize my itinerary leading up to the trip! I saved links to places I wanted to visit including local spas, donut shops, hiking trails, restaurants, and bars in downtown. I also created a folder to help inspire me to make more trips around the United States.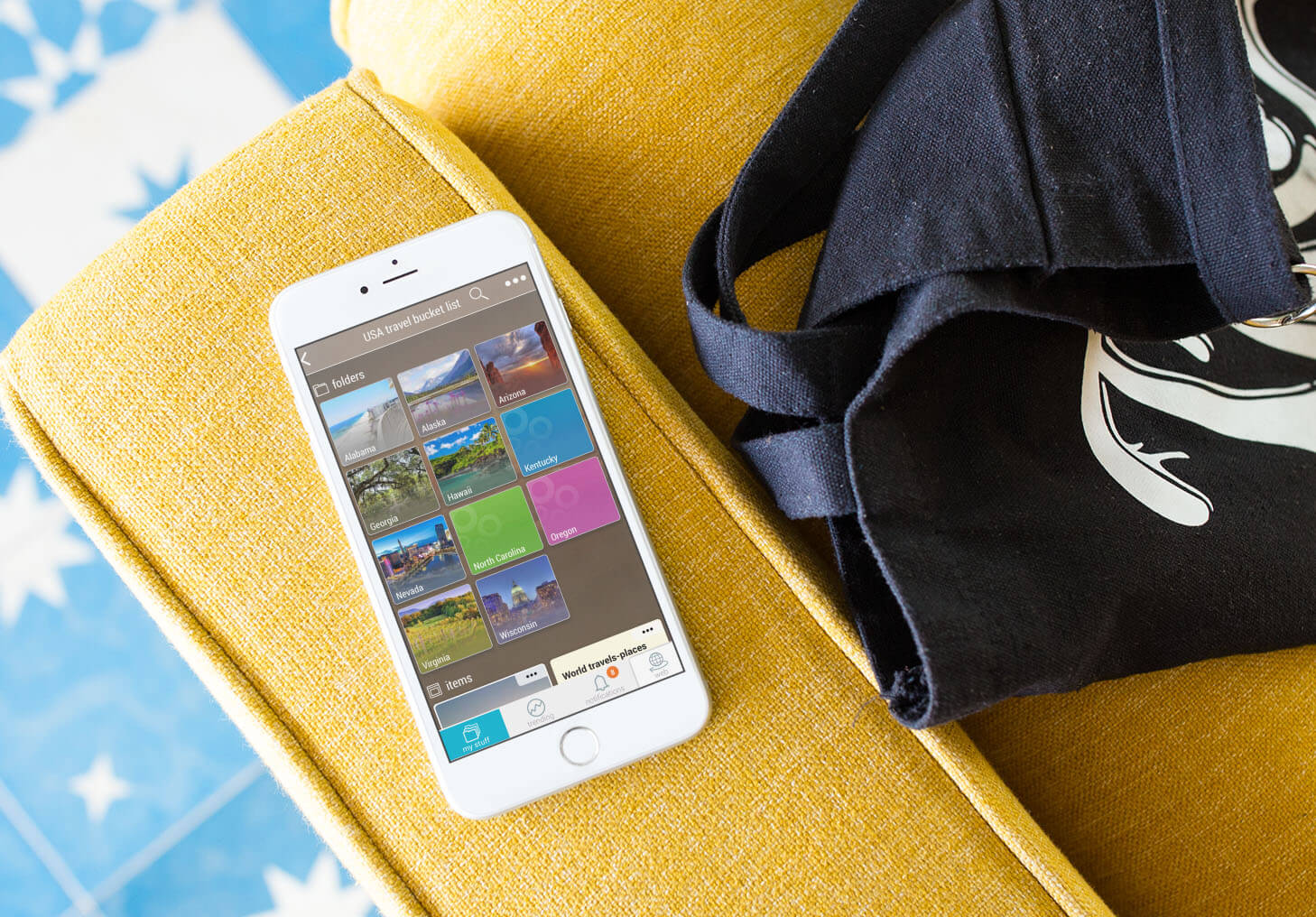 In this bucket list folder, there are multiple sub-folders for each of the states that I have yet to visit, as well as specific cities or towns within those states that I want to see.
I save photo inspiration for places I want to visit and I can keep notes on places recommended by people I've met while traveling.
The best part of traveling is meeting new people and taking their recommendations for new places to see and things to do. Now, I can happily say I have one place where I can keep all of these great recommendations organized that is easy to access from both my phone and my computer!
How Bublup helps me do it all
It is truly fascinating how much the Bublup app can do for me. I don't need to toggle between the internet and Bublup to save links, I can search the web from within the app and instantly save the link! I can access a notepad right in the folder and give each note a title so they are easier to find. I can share files with my business partner, and be more efficient with our work. I can save my research, no matter what kind of file type it is, in the app that I can access on the go from my phone or at my computer. Everything I need stays organized and in one place and the app serves as a digital vision board that keeps me inspired and motivated!
I love Bublup. Not only is it simple and easy to use, but it keeps me organized in many areas of my life!