As a high school teacher, I'm always looking for new ways to organize my lessons and resources for students. Right now, the education market overflows with so many different apps claiming to help organize the planning and teaching process. However, while some great apps help organize files, and others help guide your teaching time in the classroom, few apps do both, and do both well.
That's where Bublup comes in. It's like the ultimate vision board for teaching: colorful, clean, customizable, shareable, and easy to use.
Here are my top four reasons why Bublup should have a place in your classroom.
Organization of Resources
As I'm planning a unit, I'm usually scouring the internet taking in all the ideas that teachers share on the web. Until now, there hasn't been a place to put all of my ideas as I'm finding them. I would bookmark each page and hope that I could come back and find it when I was finally ready to sit down and go through all of my new brainstorms.
Let me tell you; this did not work. Not only could I not find the resources that I wanted to use in my black hole of bookmarks, but I would often search for the same resource again because it was easier to find than searching through my saved pages!
But with Bublup, I can add the website or resource straight into a designated Bublup folder right from my browser using a Chrome extension. I can even pick out the thumbnail image, so I know what the link is without having to open it. No more blindly opening links to figure out what they are!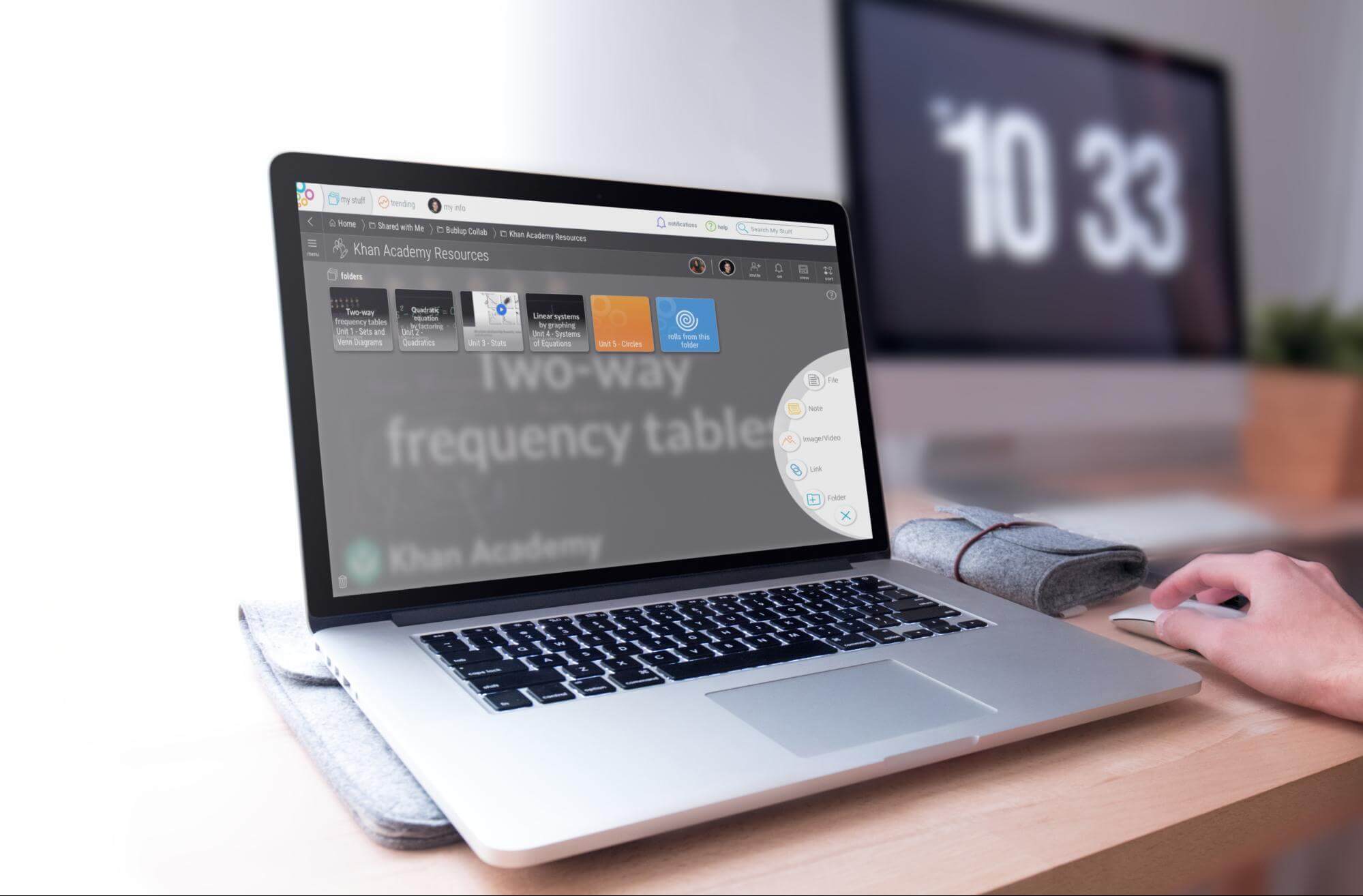 Once I save all my ideas nicely in my folder, I can create subfolders or add notes to the description, so I know what I'm looking at without having to re-open each saved file or webpage continuously.
The best part is that this all happens straight from the Chrome extension. Say goodbye to downloading, starring, and uploading every single idea and file!
Time. Saver!
The Roll
If your students are anything like mine, when there are too many words on a page, their eyes glaze over. I would post resources and chapter materials onto their online classroom but was still met with "Miss Ari, where can I find this?" all the time. It was time for a change. When I put everything in a roll, I can control what students see and how they see it.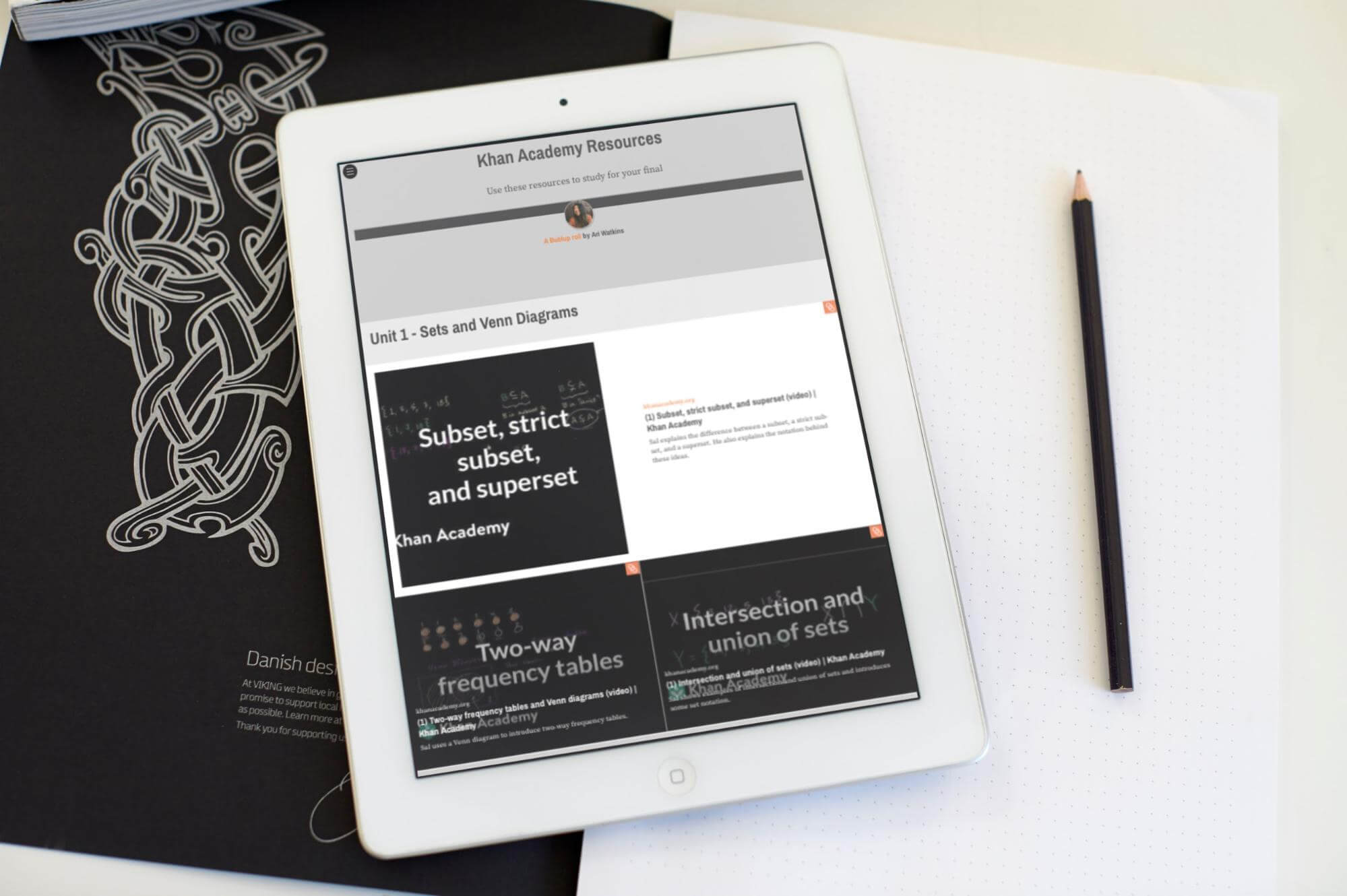 Within a roll, you can organize the order in which they see the material you have compiled for them. As I add more resources to my folder, they will not automatically sync to the roll unless I choose. That way, I can still regularly use and add things to my folder without students seeing it. If there is something I want them to see, I sync my folder to my roll, and it automatically adds in the new material. I love that I can control what they see in the roll; that they don't just have automatic access to everything in my folder.
But let's say I have different types of things I want them to look at: resources, homework files, school updates, etc., does Bublup lump all those things together?
No!
If you organize links or files into different folders, the roll will automatically create subsections they can see when it opens. You can even choose different themes to help enhance the content you want to share with others.
After getting some feedback from my students, they liked getting a roll of resources rather than a list of links on a document. What they loved the most was how visual a roll could be. One student even said it reminded them of "Instagram for education." I loved that comment, and at that moment, I knew Bublup was here to stay!
Easy Collaboration
Projects are a big thing in my classroom, and I'm always looking for an easy way for students to share all their research in one place. Sure, they could create a shared folder in their school drive, but in the research and brainstorming process, finding, saving, and uploading files isn't the most efficient use of their time. With a shared Bublup folder, they can add resources, create notes, add links, and images with just the click of a button.
It's also great for collaborating with other teachers when we co-plan units. Since a shared folder will update live, I can see what my coworkers are adding to our folder in real time. There's even an option to share the same file or link to different folders so two teachers can use the resource but for different purposes.
Bublup is Intuitive
One of the most significant selling points for me is Bublup's ease of use. From the get-go, it was easy to understand how to use this platform. Its easy to see buttons and clear menus won me over.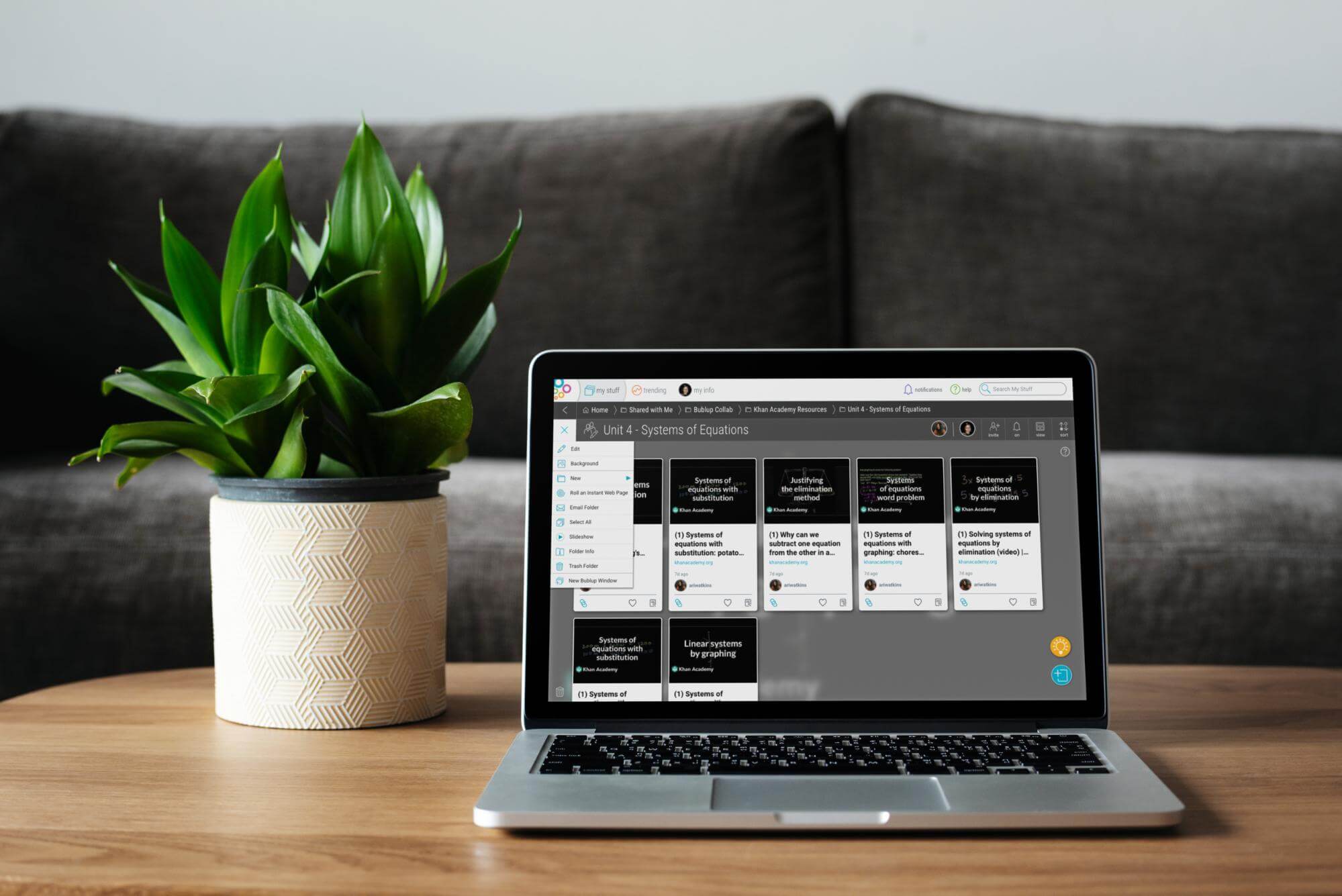 This ease of use was reinforced when I started hearing my students say similar things. It only took them about five minutes on the app to understand how powerful this tool could be. It was then I realized that Bublup was going to have a more prominent role in my classroom over other apps.
So teachers*, if you're looking for a more powerful tool in your classroom, look no further than Bublup.
*Teachers can try Bublup now to collect and present content to students of all ages. Students aged 13+ may also sign up for their own accounts to collaborate on group projects. Send questions to info@bublup.com.