Mother's Day can look different for everyone. No matter where the special mothers in your life live, there are plenty of ways to celebrate and treat them! With a little creativity, these five ideas can be enjoyed in their company or with slight variations, from afar.
1. Enjoy a Meal Together
Near:
Cook a new dish together or treat her to her favorite meal. To make it feel like a night out, pull out all the stops and turn a space in your home into a little restaurant. A handmade " Chez (insert your name here) " sign certainly wouldn't go amiss!
Far:
Bring Italy to Mom! An online cooking class is a great way to feel together while apart. For example, Airbnb is offering amazing online experiences at reasonable rates, hosted by talented cooks from all over the world. Want to learn how to make pasta from an authentic Italian nonna? Now's your chance. For the less technologically savvy, surprise her with takeout from her favorite restaurant.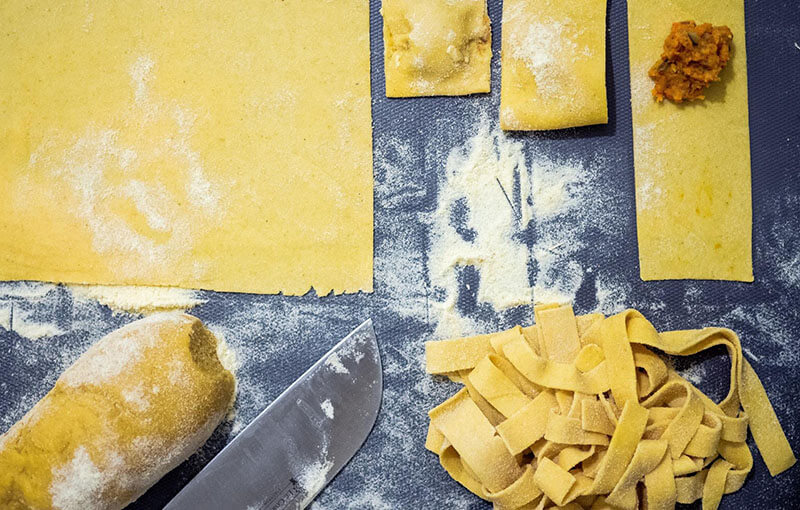 2. Do a DIY Project
Near:
Order the supplies for a fun DIY project and work on it together. If Mom loves to decorate the house, create something beautiful and functional to make her home better. If she's got a green thumb, go for a DIY planter.
Far:
Organize a paint night! Online retailers like Amazon are at your service for all of your paint night supply needs. Send some supplies over to Mom ahead of time, and then choose one of the many DIY Paint Night videos on YouTube. It feels good to get the creative juices flowing!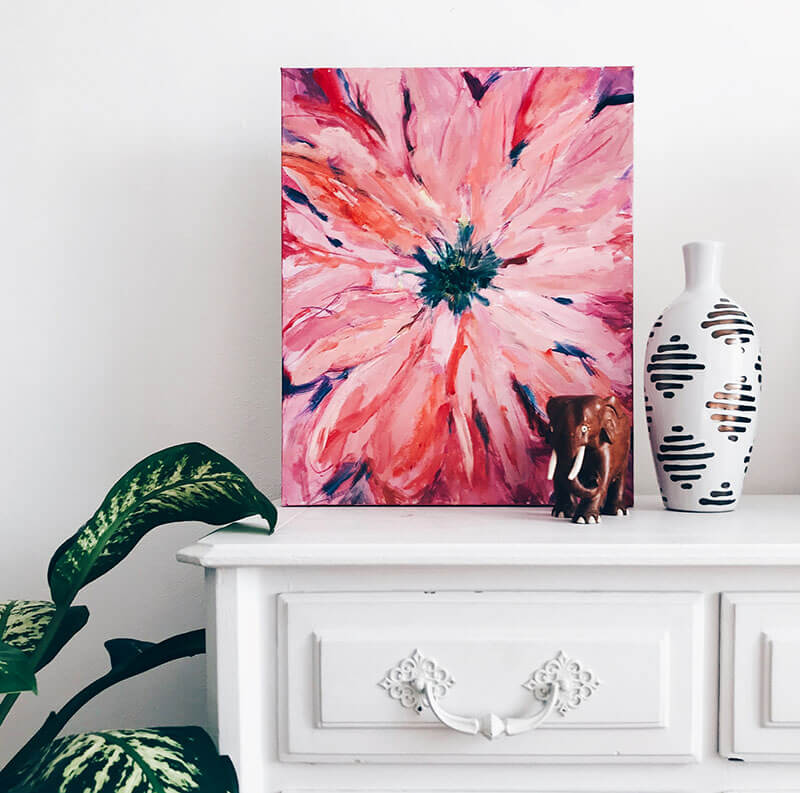 3. Organize a Game Night
Near:
Break out the board games! If Mom wants to play a 6-hour game of Monopoly, then settle in for the long haul. Tasty snacks and beverages are essential!
Far:
Download Houseparty! If you can't be there to play games in person, this app is a fantastic solution. Able to host up to 8 people in a virtual room, it has built-in games like Heads Up, Trivia, Chips and Guac, and Quick Draw to keep everyone entertained!
4. Put on a Movie Night
Near:
Pretty Woman? The Notebook? Whatever her favorite movie is, make an absolute event out of movie night. Think popcorn, drinks, candles, cozy blankets. If you really want to go all out and have the weather on your side, consider building an outdoor movie fort! Here's some inspo!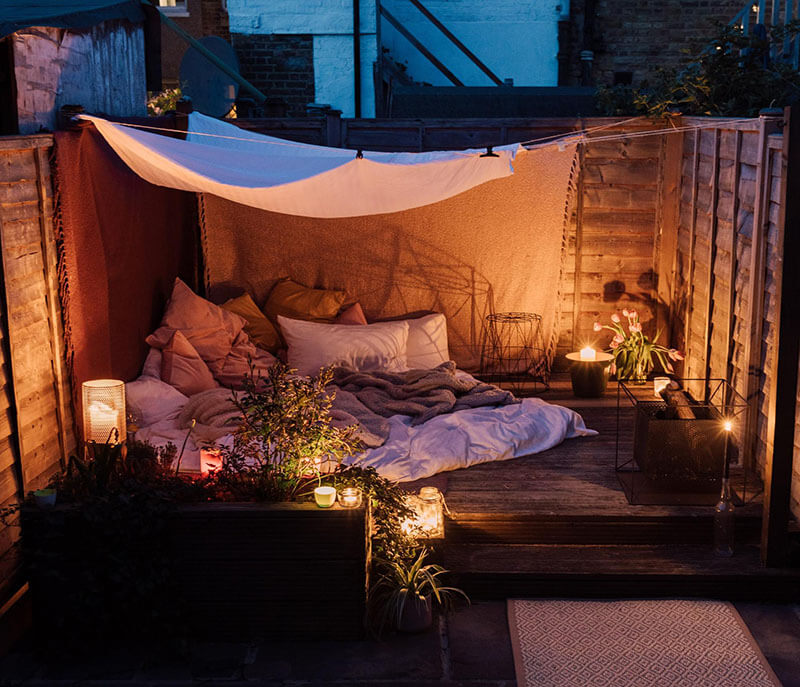 Far:
Send a gift basket that includes all the fixings, popcorn, her favorite candy, and a cozy blanket, for a perfect movie night. If you want to watch the movie together, there are plenty of apps like Netflix Party and Watch2gether to make it happen!
5. Throw a Themed Party
Near:
Do your special ladies live nearby? Rally everyone up and host a Mother's Day bash. A Bridgerton-themed high tea would surely go over well. (Costumes encouraged!) If your crew prefers something a bit stronger, consider an evening of wine tasting and choose a dress code. It could be a black tie affair or a roaring 20s theme, for example. 
Far:
Organize a Zoom Call with the whole family- (try one of Bublup's beautiful backgrounds!) and have a catch-up and a cocktail. Costume requirements can extend to this environment as well! If you're an awkward bunch that can't keep conversation flowing naturally, refer back to #3 and consider using Houseparty.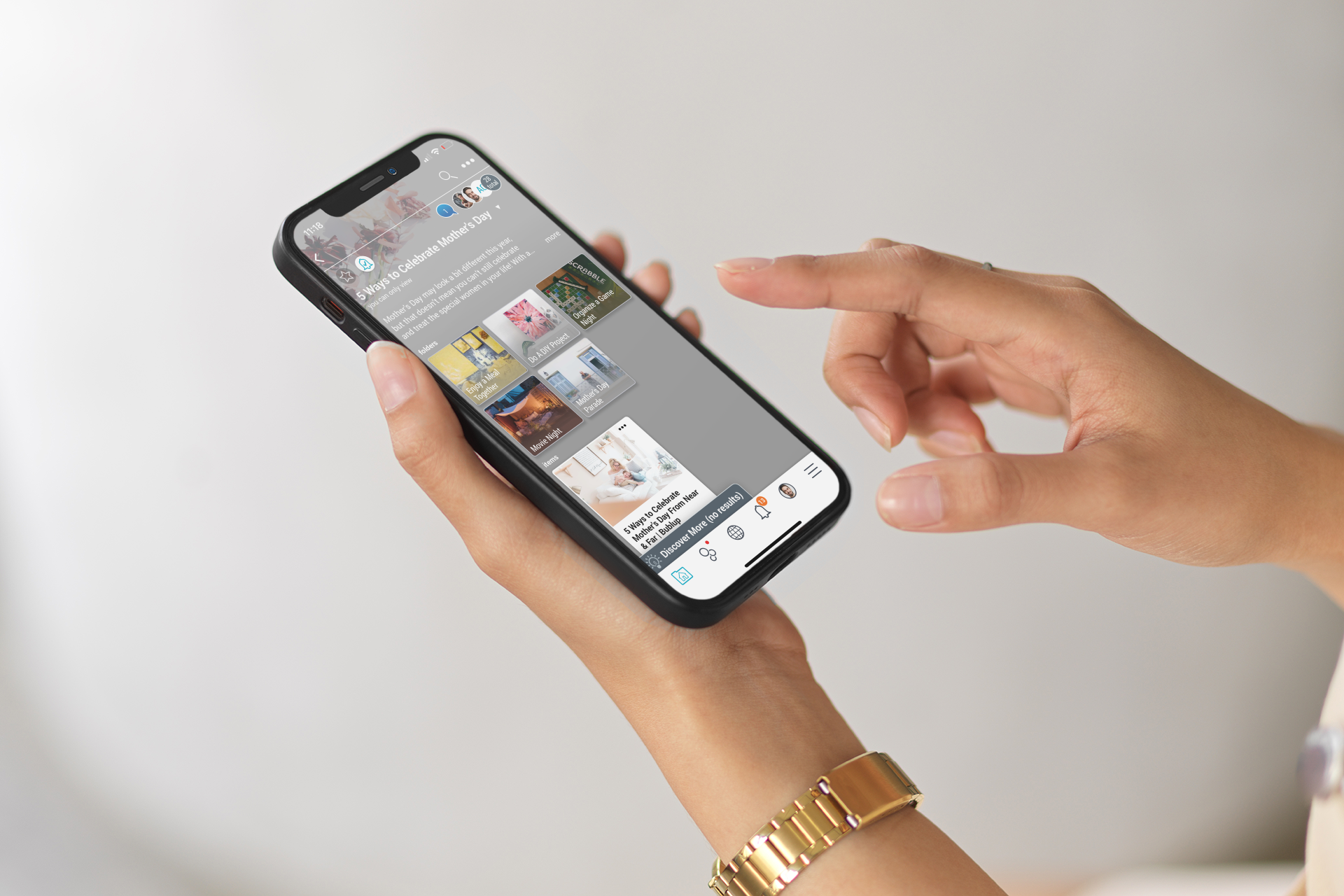 To help you along in making this a day Mom won't forget, the team at Bublup has
organized some great recipes, Airbnb experiences, online paint night videos, movie recommendations, and more in a group folder
. Join here, and have a fantastic Mother's Day!