In a world of tweets, DMs, Facebook ads, TikTok, and endless feeds, email is still the king of communications. Almost 80% of teens and over 85% of adults read their email, some over 20 times a day.
If you've let your email marketing strategy fall to the wayside, it's time to dust it off. With the right approach, you can generate more traffic, sales, and engagement, all from an inbox. Let's explore some helpful tips that will increase your open rate and chances of conversion.
Nail Your Subject Line
Let's be honest. Would you really want to open some of the promotional emails you've sent in the past?
If your subject lines have ever looked like this: "Tuesday's Newsletter" or "Check Out Our New Deals," then it's time to try something new. Think about your subject line as a hook. You want to create a compelling offer or pique your reader's interest enough to score a click. Go through your own inbox and see what kinds of subjects catch your eye. What are they doing right, and how can you incorporate that into your own campaign? More importantly, which emails went straight into your trashcan and how can your campaign avoid the same fate?
A couple of key tips: Keep it easy to read, get personal when you can (use their name), create a sense of urgency when it's appropriate, and generate some curiosity without being misleading.
Optimize for Mobile
When you're drafting the emails, likely you are working on a desktop computer, so it can be easy to forget that a ton of people are going to be opening them on their phones. In fact, you can count on more than half of the people reading your email checking it on their mobile devices. Most of us check our email before we get out of bed, while we're out grabbing a coffee, and everywhere in between, so make sure your campaigns are mobile-friendly to capture these moments.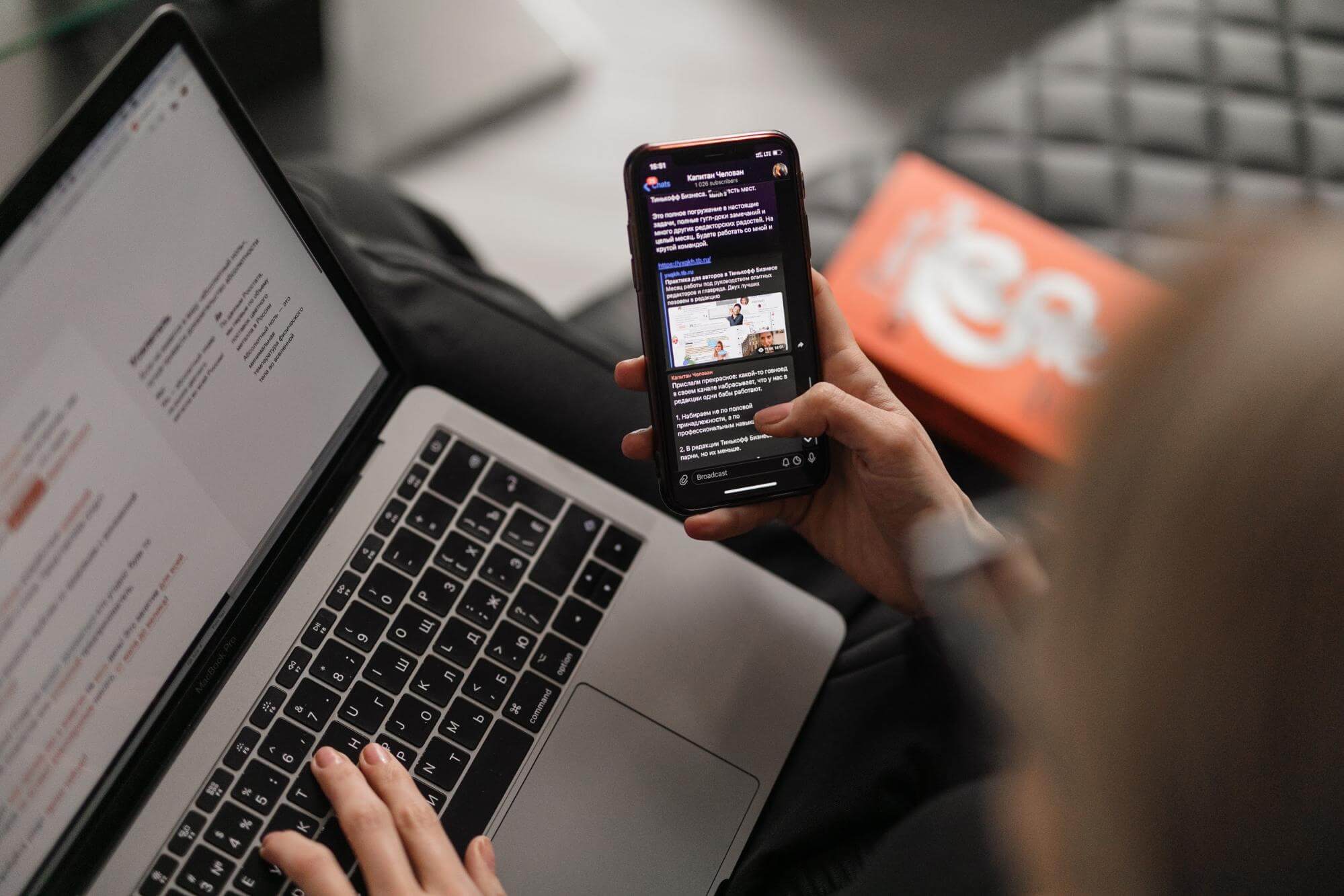 @glvrdru
Some factors to consider:
Break up the text. When you're looking at a big block of text on a small screen, it can be hard on the eyes. Make sure you're breaking up these blocks so that it's easier to digest on a phone.
Make your call to action big & clear. If mobile readers can't see your call to action, or it's too small and inconvenient to click, you might be missing out on some conversions.
Avoid tiny fonts. If readers have to squint and move their phone far from their face in order to read your message, that's a bad sign.
If your emails aren't optimized for mobile, don't be surprised when your open rate sinks!
Add Value
Do you only send out emails when you're having a sale? When you're building your campaign, you need to look at the big picture. While you should definitely highlight your products or services, you need to also provide value for your mailing list.
Just like following a brand on social media, you want to give people a reason to sign up for your communications. You can do this by hosting a giveaway or offering coupons, but you could also send out emails strictly to educate or inspire your readers.
At Bublup, we like to cover trending topics that will not only pique the interest of our users, but educate them as well. With so many creatives who use the app, we send tips and tricks relevant for them, like creating a dynamic photography portfolio with Bublup. No matter what your own niche may be, find unique ways to be helpful to your audience.
Make 'Em Look Good
We've all opened atrocious looking emails that are quite the eyesore. Don't let that be you!
Spend time making sure your messages are pleasant and appealing to look at. Don't use too many different colors, or fill the entire email with tons of pictures. Aim for an interesting look that still maintains its readability.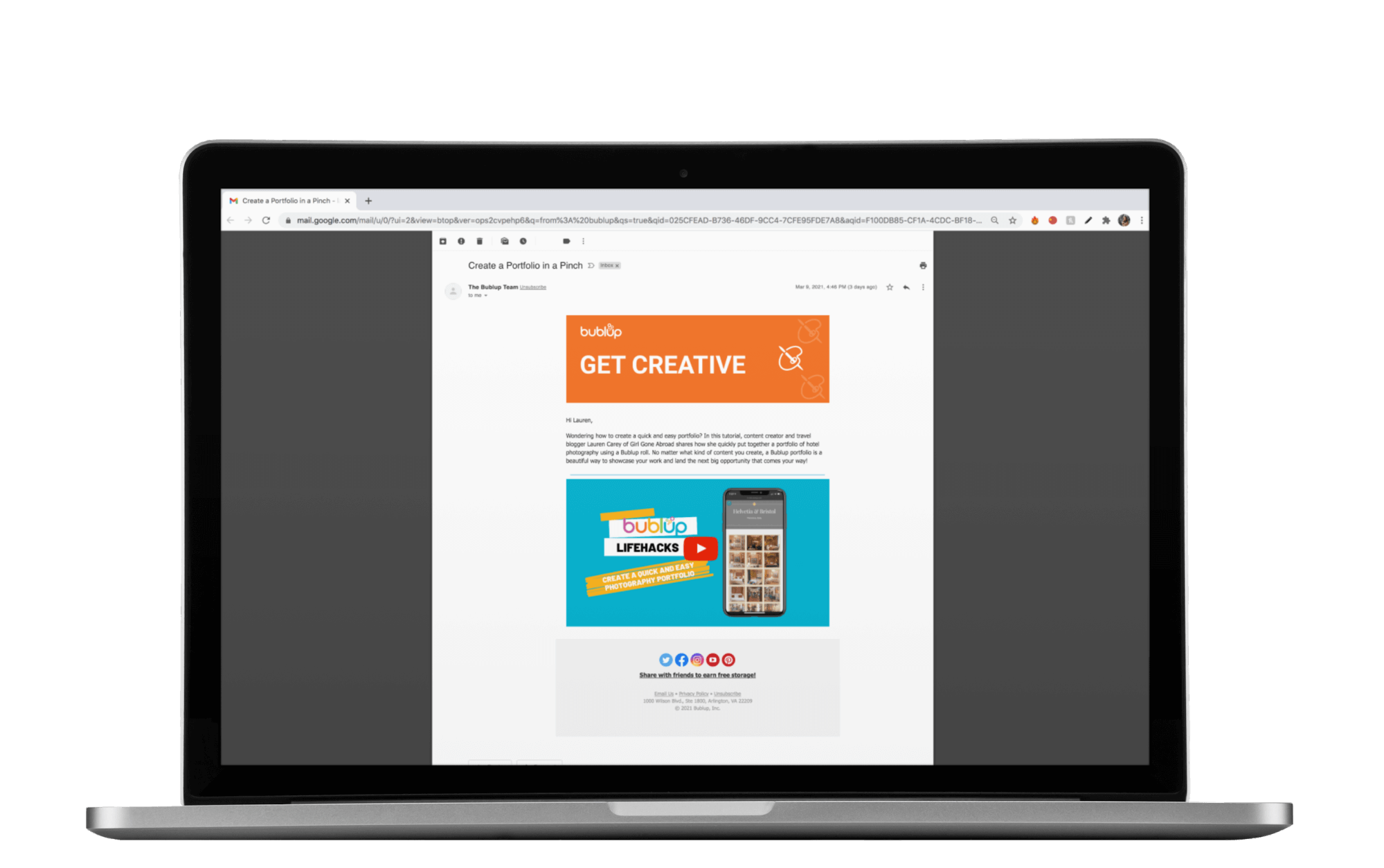 There are plenty of awesome templates on popular email marketing platforms like Autopilot, so use them to your advantage.
Make the Most of Your Call to Action
Don't sleep on the importance of an effective CTA. Think about it. How many times have you clicked on an ad because of an enticing call to action? Maybe you've even been convinced to sign up for an email list because of one too.
When it comes to email marketing, make sure you're giving your email readers something to do. Do you want them to buy a product? Schedule a demo? Read a blog? Give them clear direction on how to do it. Use action-oriented text to motivate the reader to click. Similarly, use an offer if you have one to motivate the reader toward a conversion.
CTAs like "Start Your Free Trial" or "Take 50% off" will be more effective than "Click Here." This should help if you need some more inspiration.
—
Don't let social media marketing overshadow the value of your email campaign. With the right strategy, you can meet a wide variety of goals. Use these tips to craft better emails and boost your conversion rates.