Summer is the perfect time to get started with an exercise program or take your current fitness regimen to the next level. Whether you're a beginner or you love crushing "extreme" workouts, these summer fitness tips can help you stay on track all season.
1. Make a Plan You Can Stick To
You're more likely to get your summer workouts in if you start with a plan. Working with a trainer online or in-person is helpful if you need outside accountability or aren't sure what types of exercises are best for your fitness level.
If you're self-motivated and know what you need to do to achieve your summer fitness goals, go ahead and design your own plan. Balance intense workout sessions with active recovery on rest days to maximize your gains.
Need help getting organized? Save your favorite workout videos and websites to a Bublup folder! Sort by exercise type, body part focus or workout duration, or use Bublup rolls to plan each week's regimen.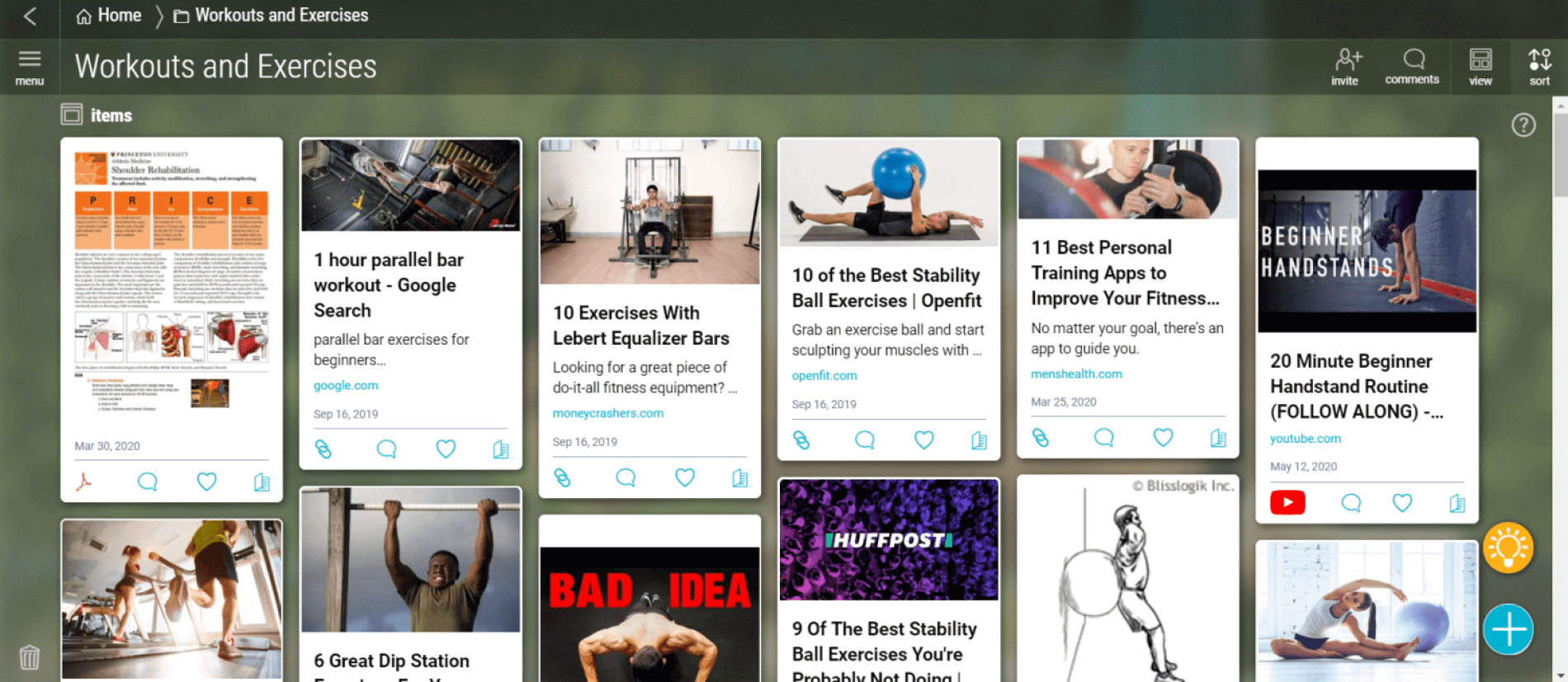 2. Get Creative with Outdoor Bodyweight Exercises
Who needs a gym when you have the great outdoors? You can use your surroundings as impromptu equipment and get a great workout. These variations on classic exercises incorporate natural elements and playground equipment to have you feeling the burn in no time:
Tree branch or monkey bar pull-ups
Park bench tricep dips
Bench or picnic table box jumps
Decline sit-ups on a slide
Staircase and/or hill running
Parallel bar rows
If you have access to a beach, sand provides excellent resistance for running, plyometrics, core exercises, agility training, calisthenics, and more.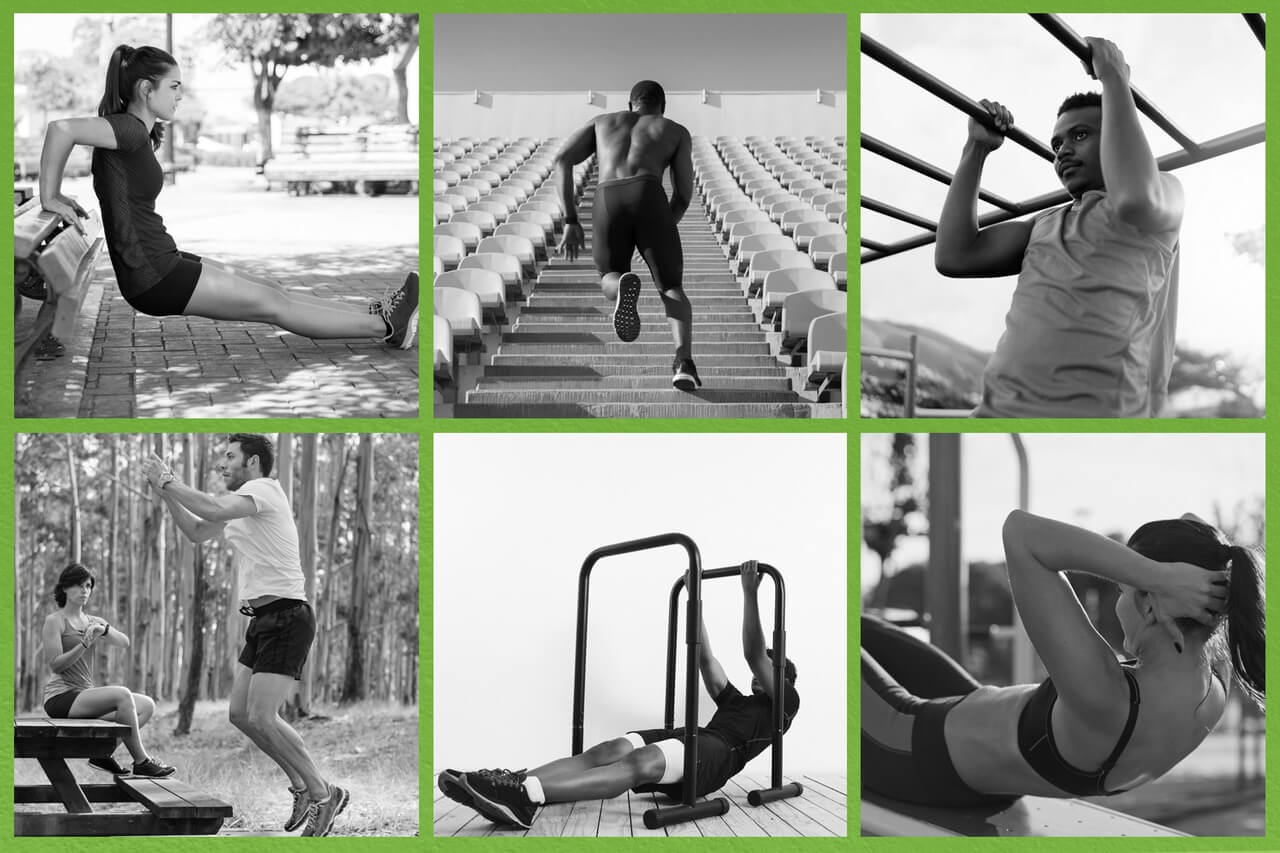 3. Mix in Tried-and-True Summer Activities
Not every outdoor exercise has to be regimented. Make sure to schedule time for summer activities you enjoy — just for the sake of getting out and moving! Go for a swim, take a hike, ride your bike, or enjoy a long run.
Yard work — mowing the lawn, gardening, raking — is also great exercise. Plus, it's good for your mental well-being, especially if you spend most of your time working a desk job and staring at a screen.
4. Adjust Your Outdoor Workouts for Warmer Temps
Being outdoors isn't so great for your health if you're not prepared for the heat. Here's how to stay safe and still have a great summer workout:
Drink water often. Don't wait until you're thirsty.
Wear lightweight, loose-fitting clothing.
Apply sunscreen before leaving the house, and re-apply throughout the day as needed.
Snack on healthy sources of electrolytes like bananas and other whole fruit and/or green smoothies made with coconut water.
Adjust workout intensity and recovery time appropriately according to temperatures and humidity levels.
Avoid outdoor activities during the late afternoon — it's the hottest part of the day.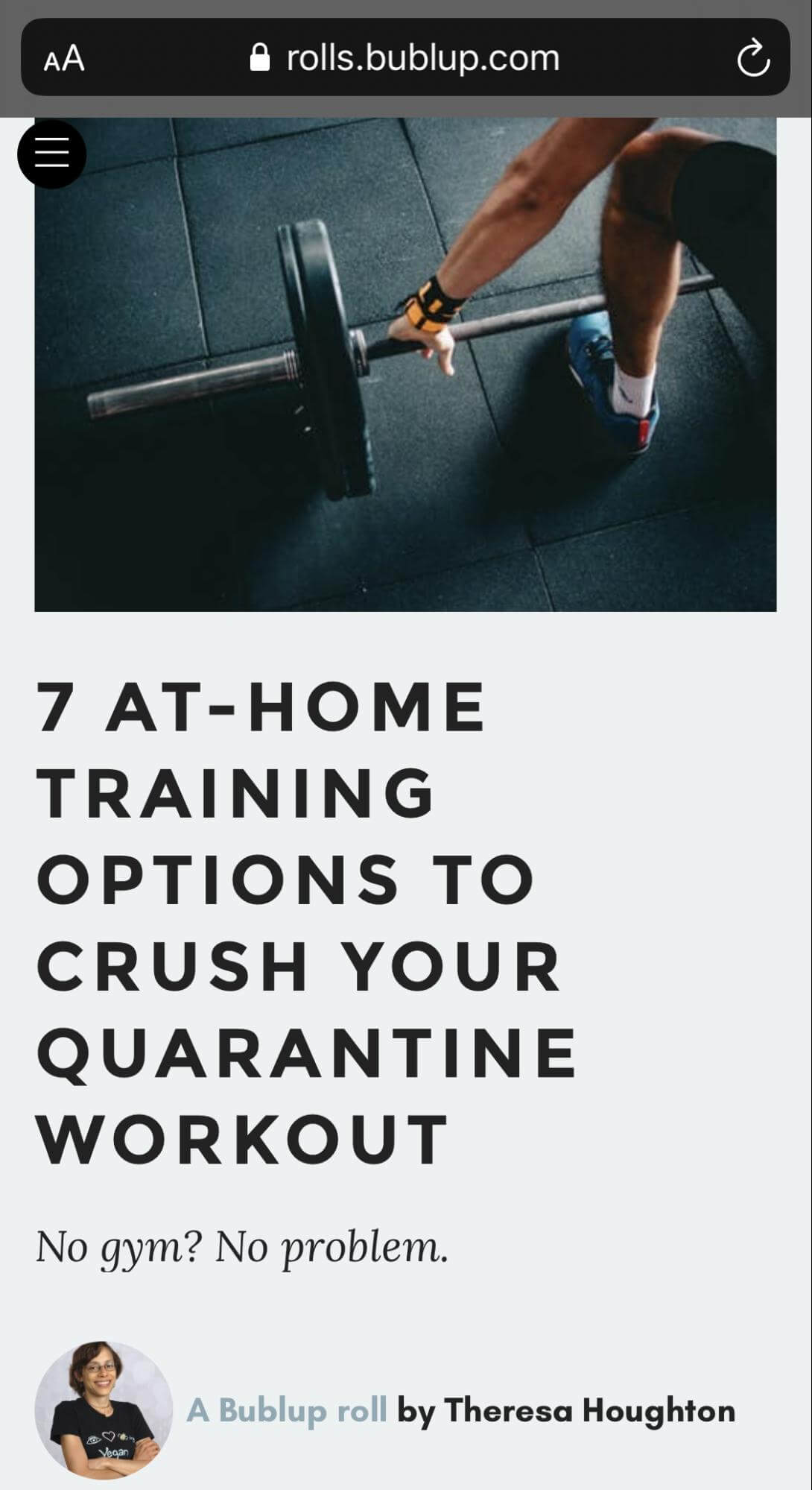 5. Opt for Indoor Workouts on Brutally Hot Days
Sometimes it's not safe for outdoor fitness even if you take precautions. But when temperatures climb or thunderstorms hit, don't skip your workout! Try these indoor options instead:
YouTube fitness channels
Live steam workouts from local gyms and/or reputable online trainers
Indoor walking programs
Bodyweight strength training and calisthenics
Creative strength training using water bottles, bags of books, heavy backpacks and other household objects
One more thing: You can't just "weekend warrior" your way through the summer and expect great results. Consistency is the key to success with summer fitness. Sticking with your workout plan will form habits to help you sustain a regular workout schedule all year long. Use Bublup to keep everything organized, and you'll always be ready for another exercise session!