Happy Valentine's Day, folks! We have been feeling the love since we went live in the App Store and Google Play, and decided to compile our users' kind words into this beautiful Roll of Love. However, behind every great love is a great story, and we are always striving to learn more about what made users fall in love with the product. This knowledge helps us regularly improve and update the app so that the relationship with our users is always new and exciting. To get a deeper look into what people are using Bublup for, we spoke to four power users who have been actively singing Bublup's praises on social media and in the app stores. Below is a Q&A with those four individuals.
1. We know you love Bublup. Describe how you use the app!
Rachel Davis, Brand Strategist + Design Thinker: I currently use Bublup for personal inspiration for creative and community projects. I especially love using it to create resource rolls for those I run a workshop for or just individuals in creative communities. I just threw together this quick Free Stock Photos roll. People ask this question so much in some of the communities I'm part of—so instead of copy and pasting this list every time, I now have a dynamic list I can send along. You can click and explore deeper, and it's quick and easy to set up.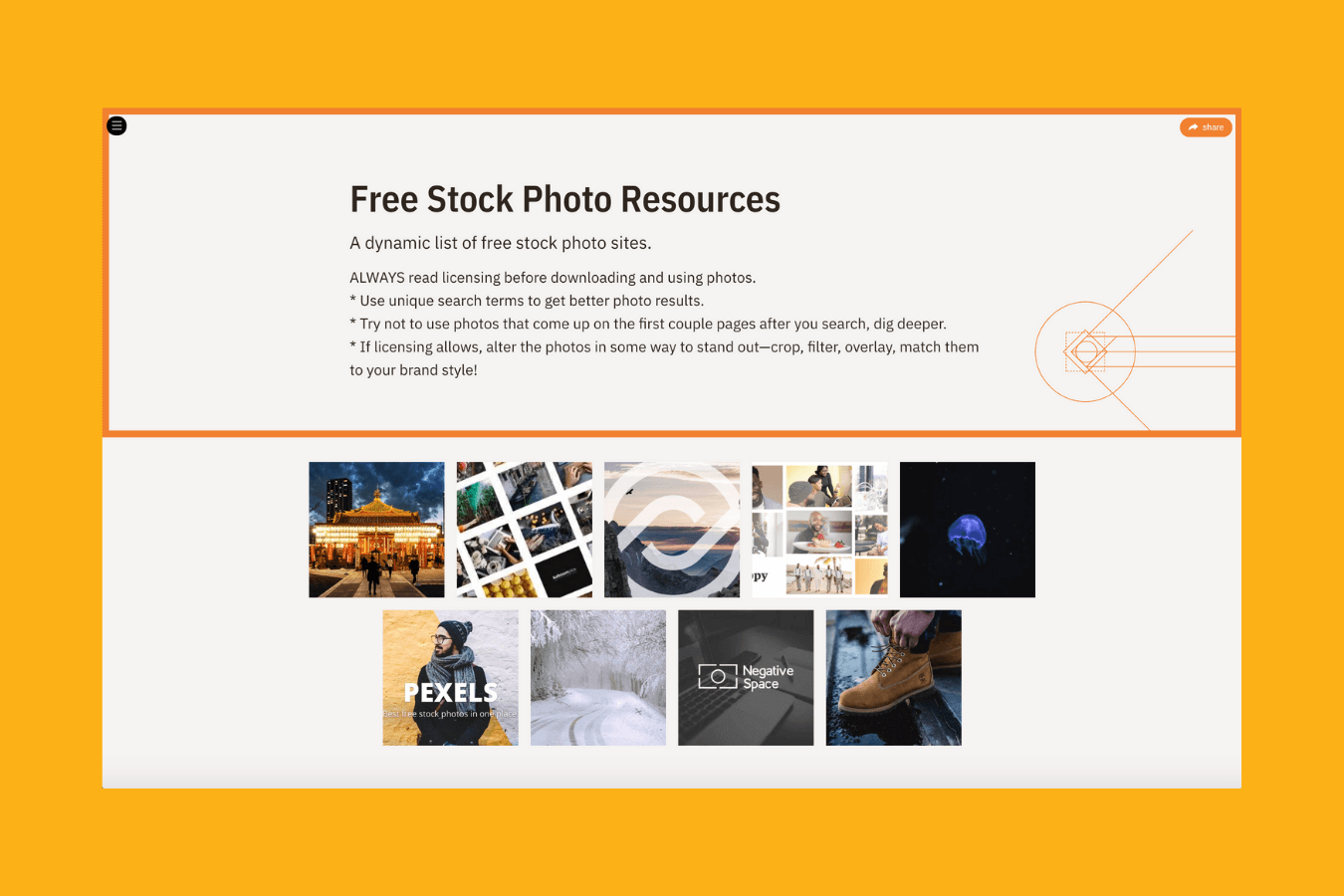 Mike Taylor, Learning, Design & Technology Consultant: I use Bublup for a variety of things, including:
Personal research and bookmarks
Sharing resources for workshops and conference presentations
Collaboration on work projects
Darla Powell, Interior Designer: I use it for my Instagram bio link and to save research articles for my podcast, Wingnut Social.
Kaitlyn Ugoretz, Digital Humanities Scholar: I use Bublup for a number of projects, both personal and professional, from collecting links to cool furniture for my dream office to managing documents and multimedia for my syllabi to keeping records of my appearances in the media for my resume. Everything stays organized, and there's even a place for things that I want to save but haven't organized yet. Bublup fits perfectly into my workflow.
2. Was there a specific time that Bublup clicked for you? As in "wow, this is the app for me!"
Rachel Davis: Last year, I ran a Hashtag Strategy workshop for our local Ladies, Wine, and Design chapter that I was helping run. There were so many good resources, and I gathered everything up and created a roll for the participants to refer back to after the session. It was great to give them a nice link to reference, where they could just click, not have to log into anything, and see it all laid out in sections!
Mike Taylor: I think two things were "Wow!" moments for me with Bublup. The first was the versatility of what I can organize in there, from text and checklists to links, files, and more. The other was the "Roll" feature that gives me the ability to spin up a nice-looking webpage with all the things in a particular folder (and easily manage it with updates, etc.)
Darla Powell: When I discovered I could make web pages for ANYTHING!!!!!
Kaitlyn Ugoretz: Almost as soon as I started using Bublup back when it was in beta testing on Test Flight, I knew it was going to be a staple in my digital arsenal. I'm always looking for the next best app to make my life and my job a little easier to manage, and I haven't found anything else that does the same job as well as Bublup.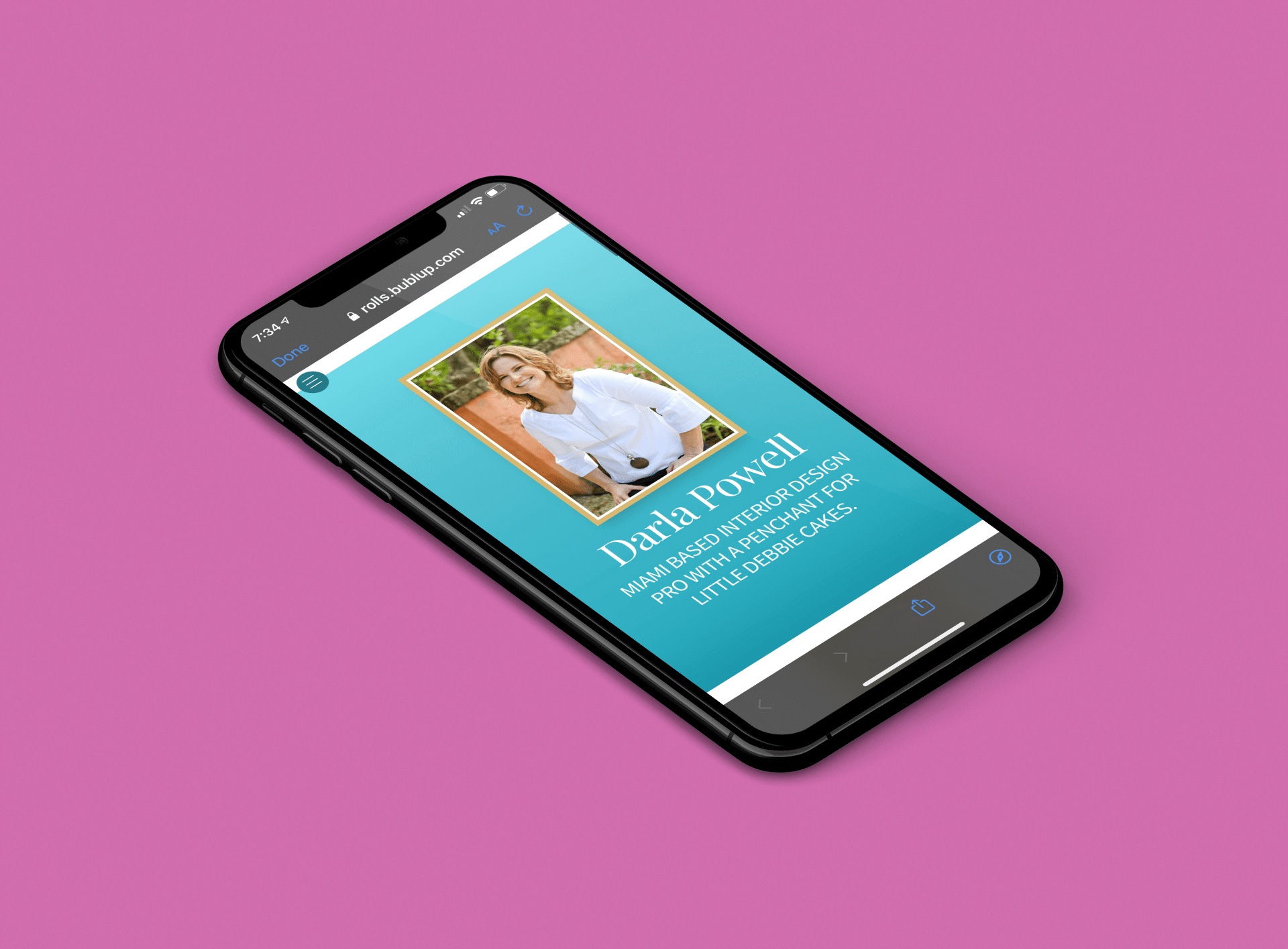 3. What is your favorite feature that you want users to know about?
Rachel Davis: Definitely rolls. I think there's room for this feature to grow a lot and get better and better.
Mike Taylor: I really love the "Roll" feature, which generates web pages of resources and the fact that I can easily manage what I want to share and who I want to share it with.
Darla Powell: Rolls for sure and the ability to save articles so easily with the Google widget. [Editor's Note: Darla is referring to our Google Chrome extension.]
Kaitlyn Ugoretz: My favorite feature is the Roll. As an educator and lifehack enthusiast, I enjoy making lists of resources and sharing them with my colleagues. It's so easy to create folders and even subfolders of resources and, with one click, turn it into an appealing web page that people can visit and share.
4. There are so many cloud storage apps in the market right now. What separates Bublup from the rest?
Rachel Davis: This is a bit different than many of those, the ability to make shareable links out of resources and be a bit more visual makes Bublup stand out. It's also dynamic, so you can update your content and always keep your rolls fresh (pun intended!).
Mike Taylor: As I mentioned before, the versatility of what it can handle, along with the "Roll" feature, and the ability to invite people to participate, makes Bublup a truly unique experience.
Darla Powell: It's pretty and super intuitive.
Kaitlyn Ugoretz: What sets Bublup apart from the competition for me is how I can merge files on my computer with anything I find online and keep them in one place. When I try to describe Bublup to my friends, I call it the "Pinterest of the entire Internet." I really like the kanban-style entries with images; it looks so much better and is much easier to navigate than file names in a nondescript folder somewhere on my desktop.
**
We here at Bublup want to thank the four participants for volunteering their time and sharing their feedback! If you have love to share or any questions, comments, concerns, or simply want to say hi, shoot us an email at TalkToUs@bublup.com, or give us a shout on Twitter, Instagram, or Facebook! Happy Valentine's Day!