We are in early startup stages, so this is a fantastic opportunity to join as an early employee and have a major impact. We are primarily hiring developers, designers, architects, and QA/usability engineers at this time. Our applications are delivered on all major web and mobile platforms.
We are looking to build our team with smart and versatile people. Our emphasis is on strong fundamentals, and we also, of course, value specific skill sets, technologies, experience, and knowledge. Each person is unique, so if you feel like you have what it takes to contribute, we encourage you to apply, regardless of the degrees or number of years of experience you may have. We are open-minded about hiring, not formulaic.
Our company is led by entrepreneurs who have "worn every hat" in the companies they have founded and built in the past. They have a deep appreciation for the value brought to the table by great staff in all areas.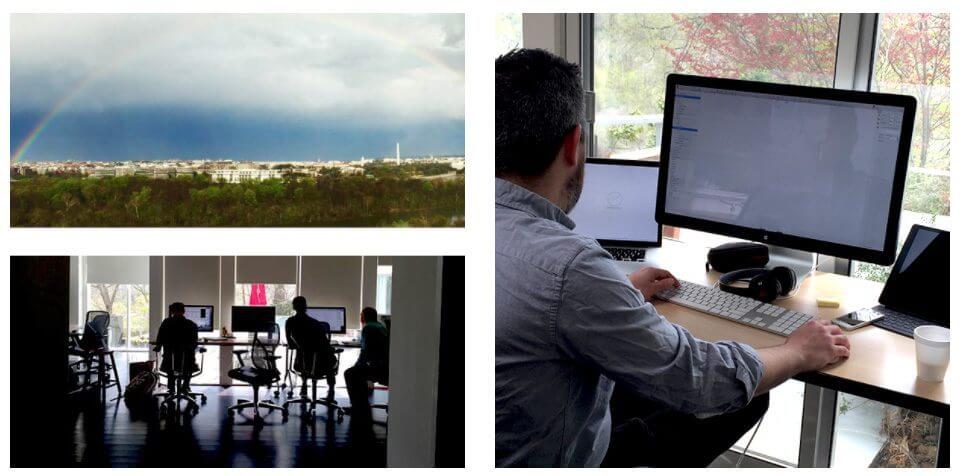 Hire the best people.
We are highly selective. Your co-workers will be top performers and inspired professionals, and this provides you with one of the greatest rewards of all: a stimulating work environment.
Challenge them.
We all thrive on challenges here. We expect to face hard technical and business problems as part of innovation. We challenge each other and we also put our heads together to come up with the best answers.
Provide a stable environment.
We don't continually hire new management from the outside and do "re-orgs" just so management can prove it is doing something useful. Quite the opposite. We are managed by a very seasoned and responsible team. We know our direction and we have a long-term plan.
Communicate with the team.
Everyone in the company wants to know how we are doing, what progress we are making, how is our strategy evolving, and simply, "what's new?" We value the spirit of a close-knit group that knows it is working on something important and shares ideas. We like everyone to share in the excitement and we don't like a company made of "stove-piped" compartments.
Managers with first hand experience.
Our leaders are also "doers". People who have had hands-on experience, and continue to earn more of it. When you talk to your managers about your work, they will understand what you are saying to them. Managers get their hands dirty in our company.
Give them a meaningful role.
Your role will have a significant impact on our company, and on our users. And, because what Bublup is doing will be transformative in the world, so will your contributions.
Take fantastic care of them in all areas.
Top-notch compensation. Excellent benefits. Participation in our success. We also love to promote from within to offer growth opportunities to our team.
Provide a fun and inviting workplace.
It goes without saying that we want you to be comfortable at work and have fun. A casual environment, flexibility to work from home or remotely for most positions, the best computing gear, peace and quiet when you want it, snacks and beverages, etc. We know you expect all of that so you can be creative and productive, and we provide it.
Values opinions and ideas.
As we said, we hire the best people. With a lot of smart people around, ideas abound. We will want to hear your ideas and we will give them real consideration.