Our latest release brought with it a ton of great new features, but there's one in particular that deserves a spotlight of its own: branding. You can now customize the content you create and your whole Bublup experience with brand new (no pun intended) branding features.
With a Premium Bublup account, you can brand your folders, emails, landing pages, and rolls, while also directing traffic to your own site or other URL of choice.
What is Branding?
Branding is a combination of an image and an optional URL, and it's the perfect way to level up the content you create and share in Bublup.
Whether you're a content creator, business owner, chef, personal trainer, or another professional with an online presence, your brand is what makes you recognizable to your customers as well as credible. By adding your branding, viewers can click anywhere your image (or logo) appears, and the URL will open in a new tab. Send them to your website, your storefront, or any other desired location on the web!
How to Set Your Brand
You can set up to three brands, and the process is simple! Go to "My Info" and select "My Brands" from the menu. Here, you can set a brand name, upload a logo or image, and provide a URL for the logo or image to link to.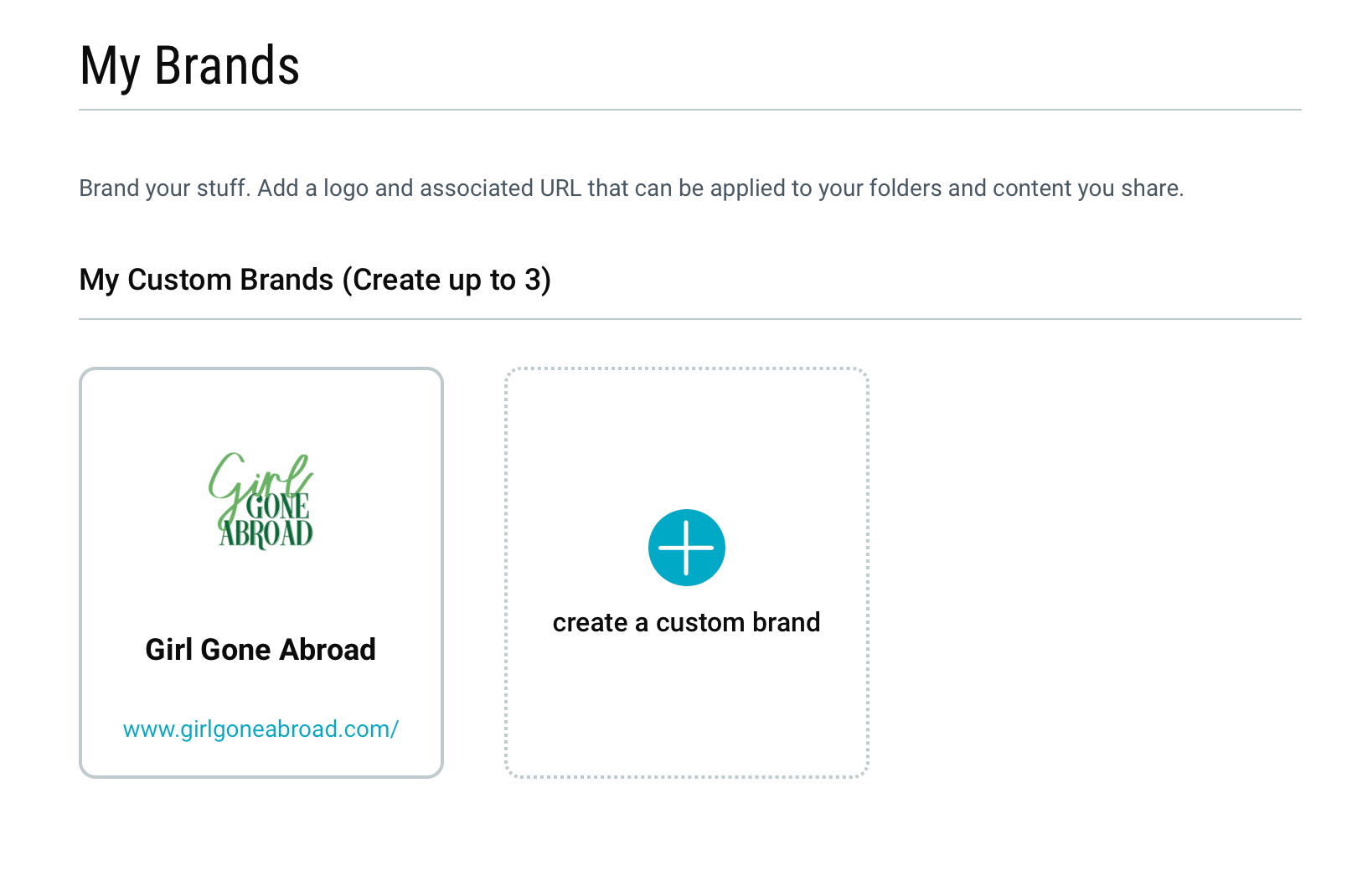 Consider these dimensions to optimize your image or logo:
Landscape: 60px x 264px
Square or Circle: max height 90px
Portrait: max height 108px
What Can You Brand?
Folders
Branding a folder can designate it as a workspace, and show anyone you share the folder with that its contents are professional and associated with your company or organization.
When you create a new folder, you can brand it by locating "Set Folder Brand" in the menu. The folder will have Bublup branding by default until you select another. Once you've assigned the folder a brand, the image or logo will appear next to the folder name in the top left. Clicking it will open a new tab and take you to the associated URL.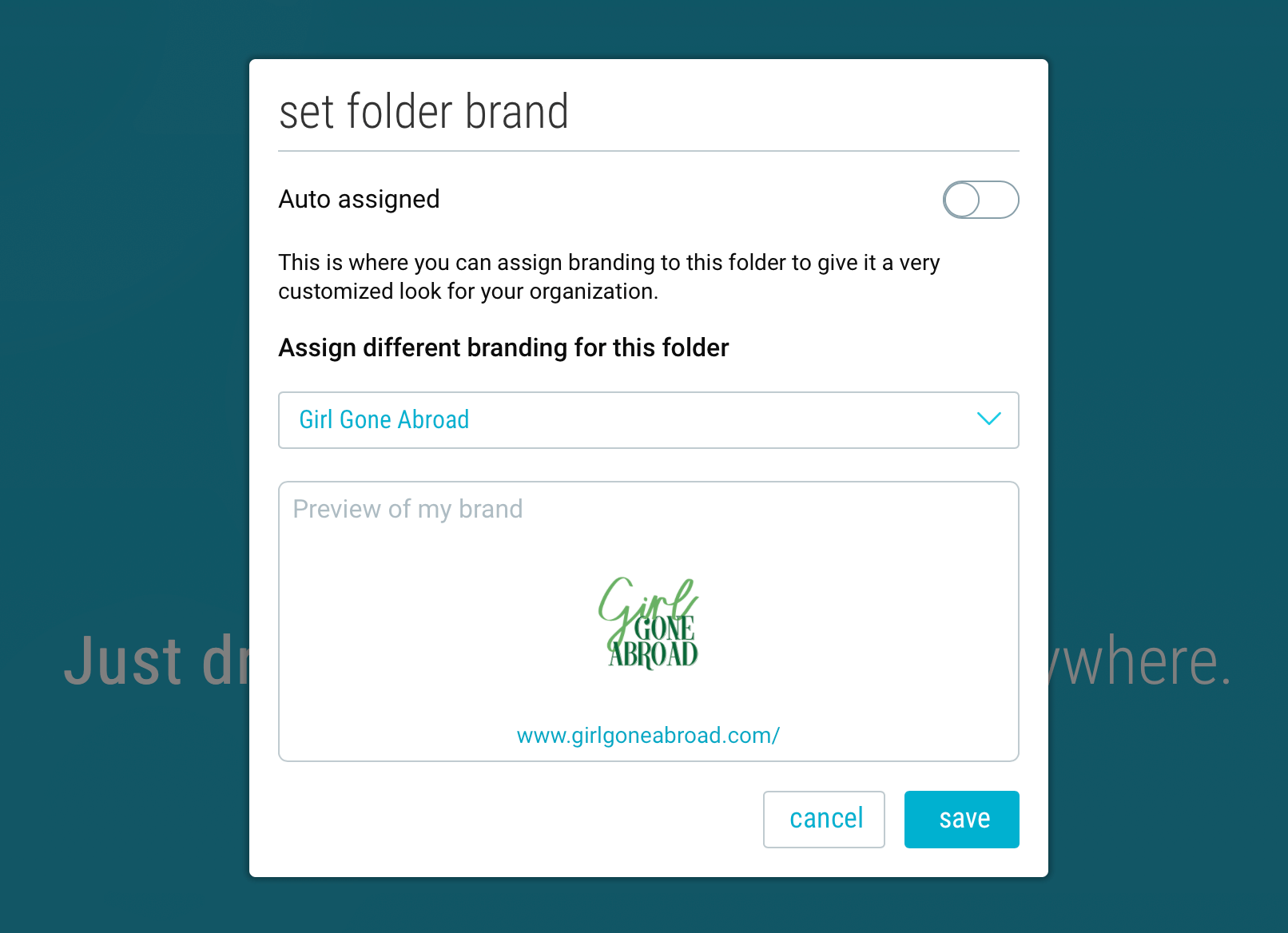 Send Email
Branding stuff sent via email is like adding a professional email signature. When you send an important document, video, or even an entire folder by email, your logo will appear at the bottom. Again, all the recipient has to do is click that image or logo, and they will be taken to the assigned URL.
Landing Pages
When you use the "copy shareable link" function to send an item to someone, it creates a landing page. Branding this landing page ensures that every item you send is clearly associated with your company. Your clickable logo or image will appear in the top left-hand corner.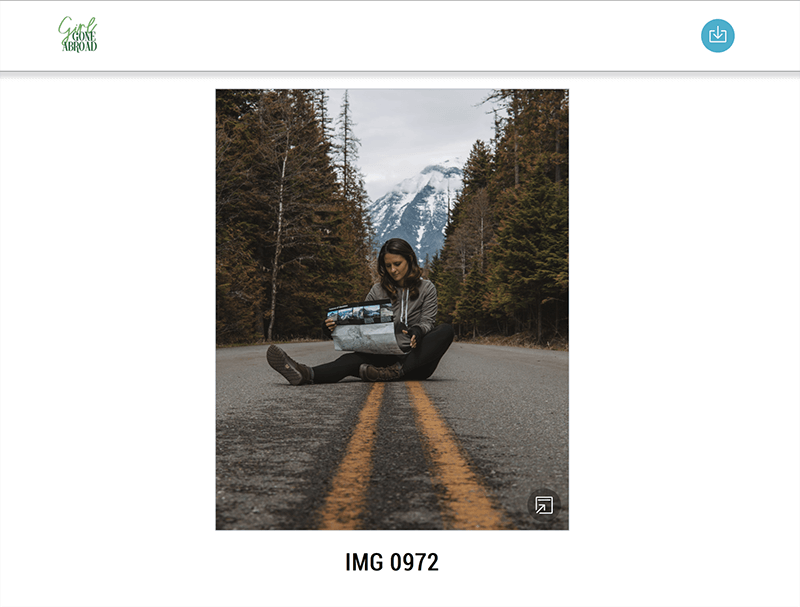 Rolls
Rolls are an ideal way of packaging content and distributing it with a single URL. Gone are the days of sending emails with numerous links and attachments, or even worse, multiple emails because your files are too big! The recipient of your roll will be impressed by your efficiency, and best of all, your brand will appear on this very shareable piece of content!
When you create a roll, there are three areas to brand and customize.
The first is your roll URL. Bublup automatically generates a URL unless you set a domain and create an easy link. You can create up to 3 roll domains with a premium account, and it can be your name, a business name, or anything else of your choosing. The easy link comes after your domain name. See this roll as an example.
The second area is the footer of your roll. When you roll an instant web page from the contents of a folder, your hyperlinked logo or image will automatically appear at the end.
The third area is your avatar. Every roll displays author information by default, and the avatar and name are pulled from your profile settings. You can change the avatar and author name on any roll or hide the author information altogether by clicking on the avatar itself in edit mode.
Final Words
While branding your Bublup is a great way to add a personal or professional touch to your content, you might prefer an unbranded experience for certain things you create or send. In that case, you also can remove the default Bublup logo from folders and content sharing functions.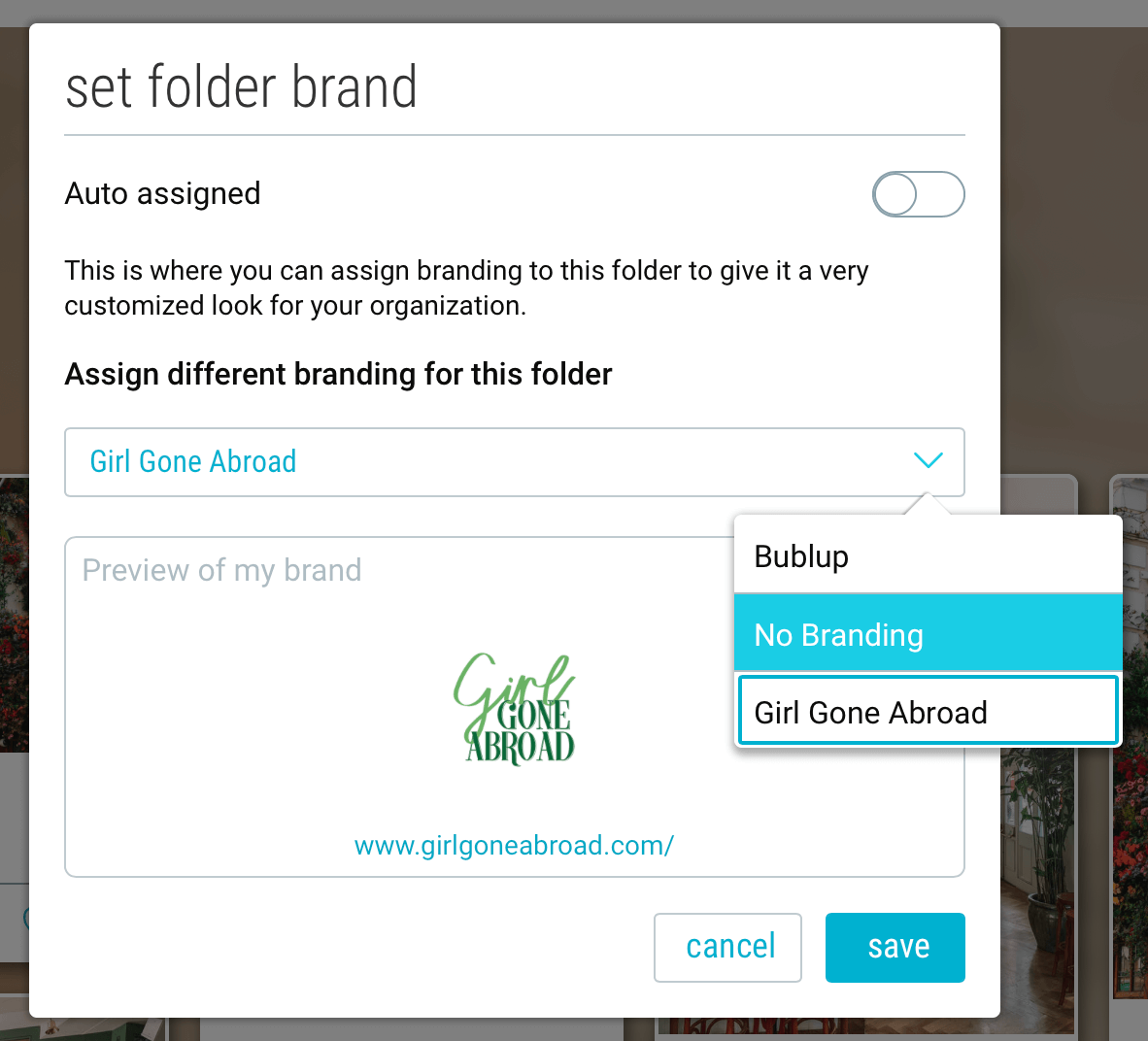 More to Come!
Our product is always evolving, and we're all ears when it comes to feedback! Write to us at info@bublup.com and send us your thoughts whenever you like.