Since the inception of Bublup, we've seen some truly awesome rolls created by everyday users. If you're a new user and haven't yet learned what a roll is or created one, here's a quick definition for you: A roll is a web page that's created automatically in just a few seconds. Once you save items (links, PDF's, documents, and more) in your folders, it "rolls" them up. You can share the link in a post, email, text, or let it be discovered on the web. Rolls give you a new, powerful way to share collections and stories that's ridiculously easy.
Since we shared the pros of creating a roll, great feedback flooded in, and our engineering team jumped right to work to make rolls even better. With that in mind, we're proud to show you some of our amazing new features. These features include new themes, fresh color palettes for existing themes, the ability to see how many hits your roll gets, social engagement widgets, and more. Let's get rolling through all the fun new features!
The "Theme" of this Section is….Drum Roll….Themes!
We all love our Vanilla, Cosmo, and Headline roll themes, among others, but the more themes, the merrier. Bublup now offers three new themes for you to use for your rolls.
---
COTTON CANDY
Cotton Candy, the first new theme, sports a pastel pink pattern and cotton candy blue title sections. It's a single-column theme, allowing you to make a quick and simple blog that looks playful.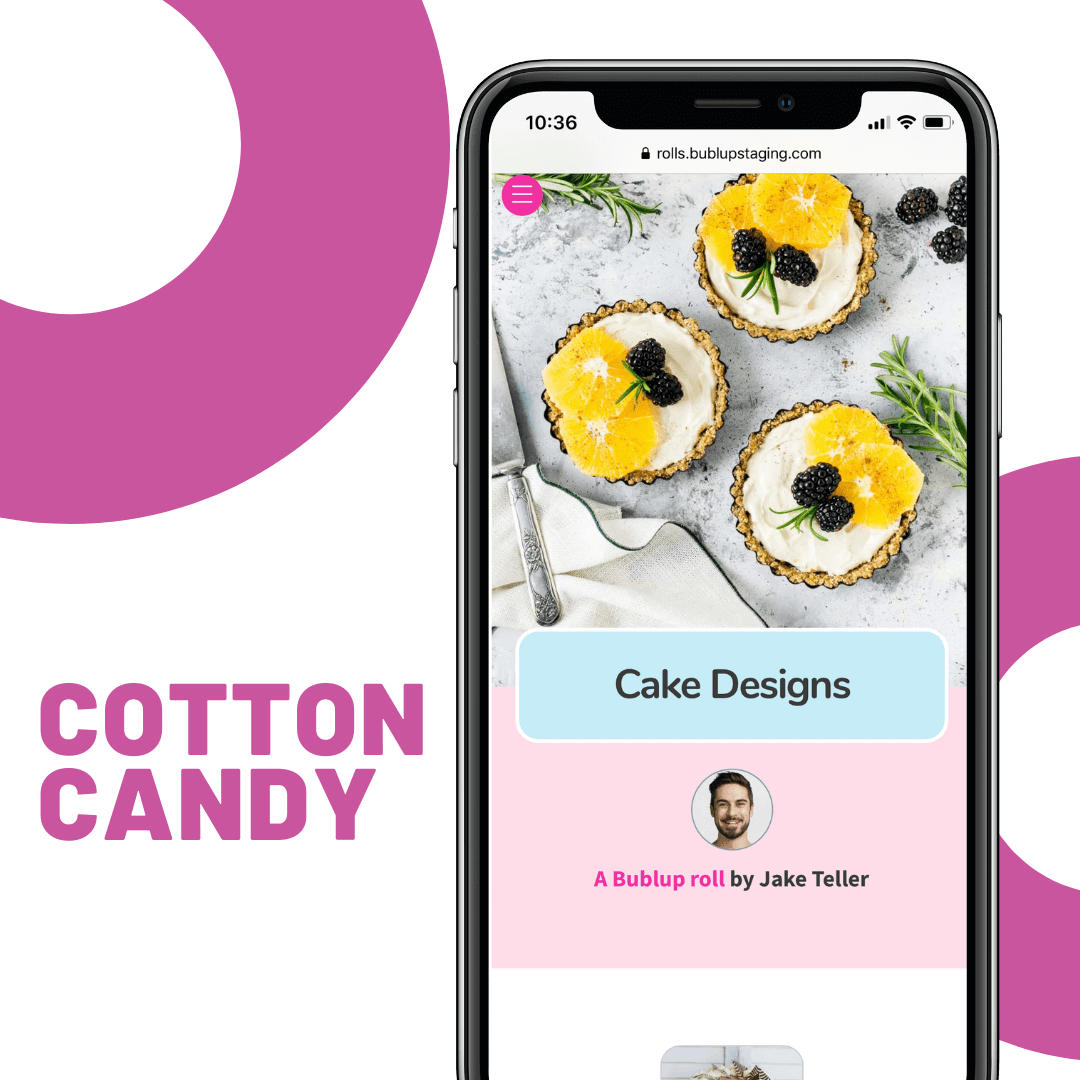 ---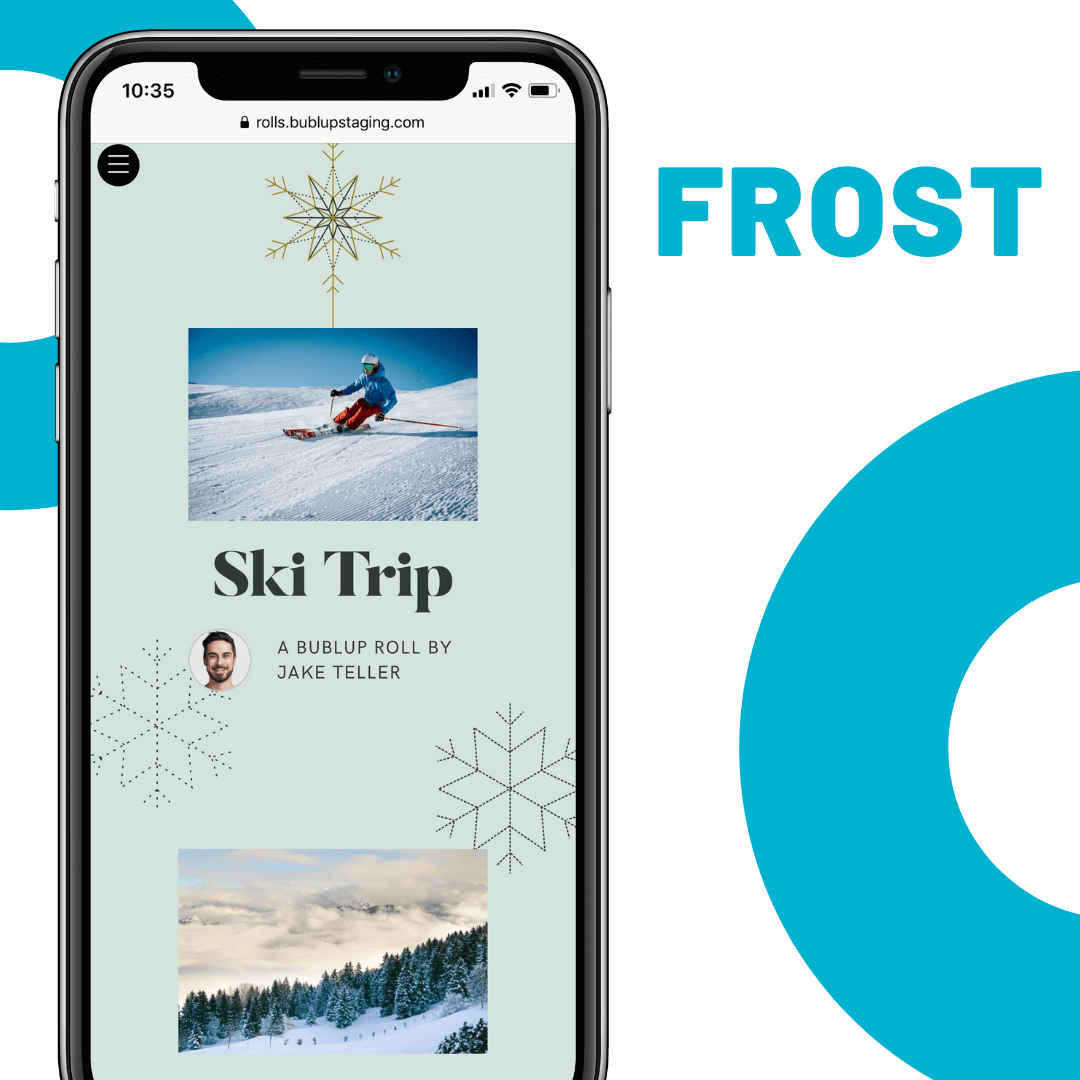 FROST
Frost adds another single-column theme to the mix. Featuring grey and gold snowflakes with a green background, Frost is fantastic for winter-themed content. Your readers will love how "cool" this theme is!
---
POINT
Point, which is best for small to medium amounts of content, works best for document or image-rich content. With a precise, architectural look, Point gets you right to the…..well….point.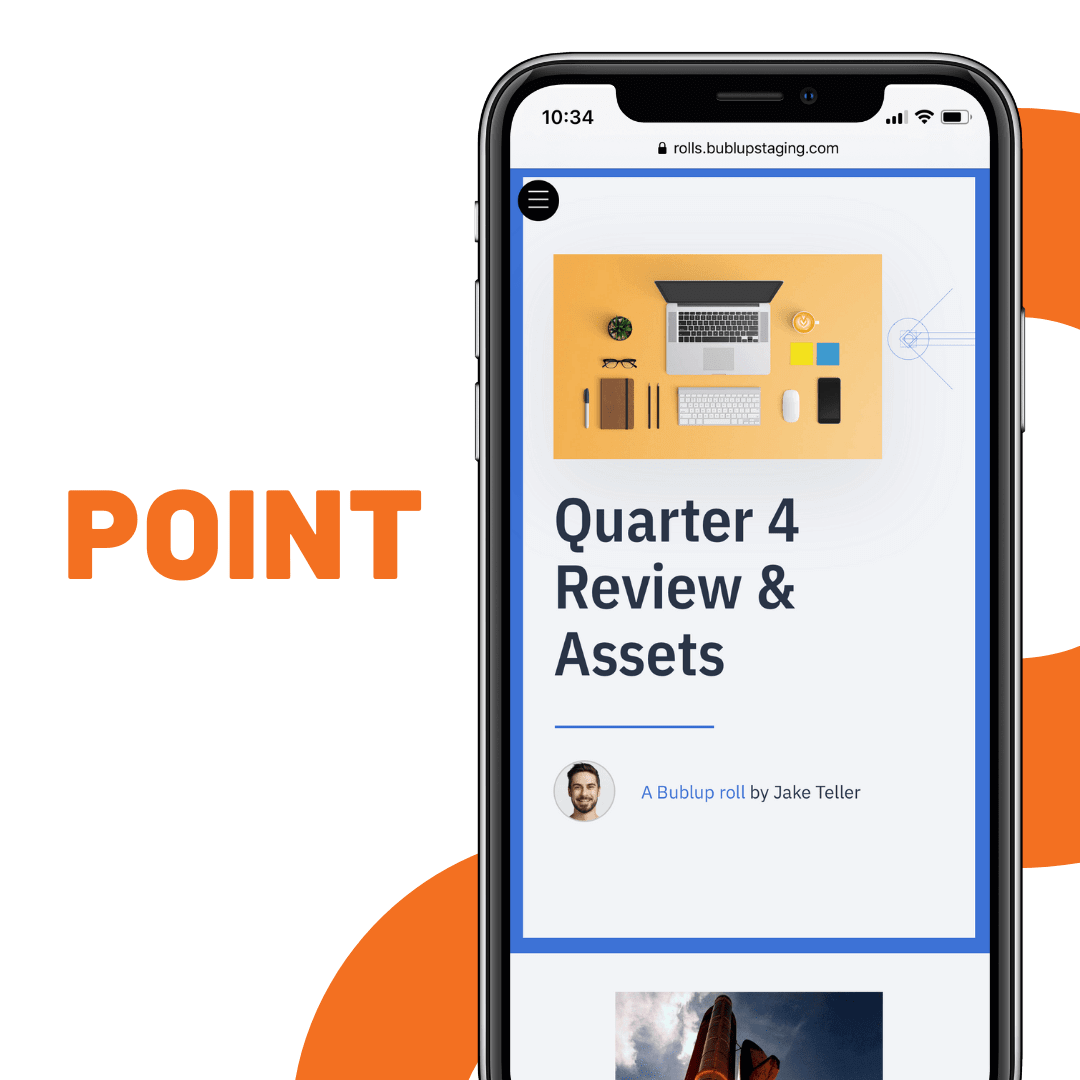 ---
Not only has Bublup added these three new roll themes, but we're excited to share with you the ability to change color palettes on various themes as well! You can now change palettes on Cosmo, Express, Frost, Globe, Point, and Vanilla themed rolls, so you can customize your content in another beautiful way.
And don't forget, if you'd like more info on the different roll themes, check out this blog post for all the details.
Let's Layout the Compact Roll Layout
You may be familiar with the "Gallery" section layout for image-rich rolls. While galleries looked beautiful for photo collections in a nice compact grid format, we wanted you to have a way for showing any kind of content — including images and text — in a compact way. Thus, the compact section layout was born.
Compact section layouts provide you with an Instagram-like grid aesthetic. Contrast this with the "normal" section layout, which makes your items appear larger, and differently based on their individual image sizes and item layouts (normal, tall, wide, ginormous,etc.). If you want your roll to show more content at a glance (with less scrolling), in a grid format, "compact" is for you.
Share Your Roll, See How it Performs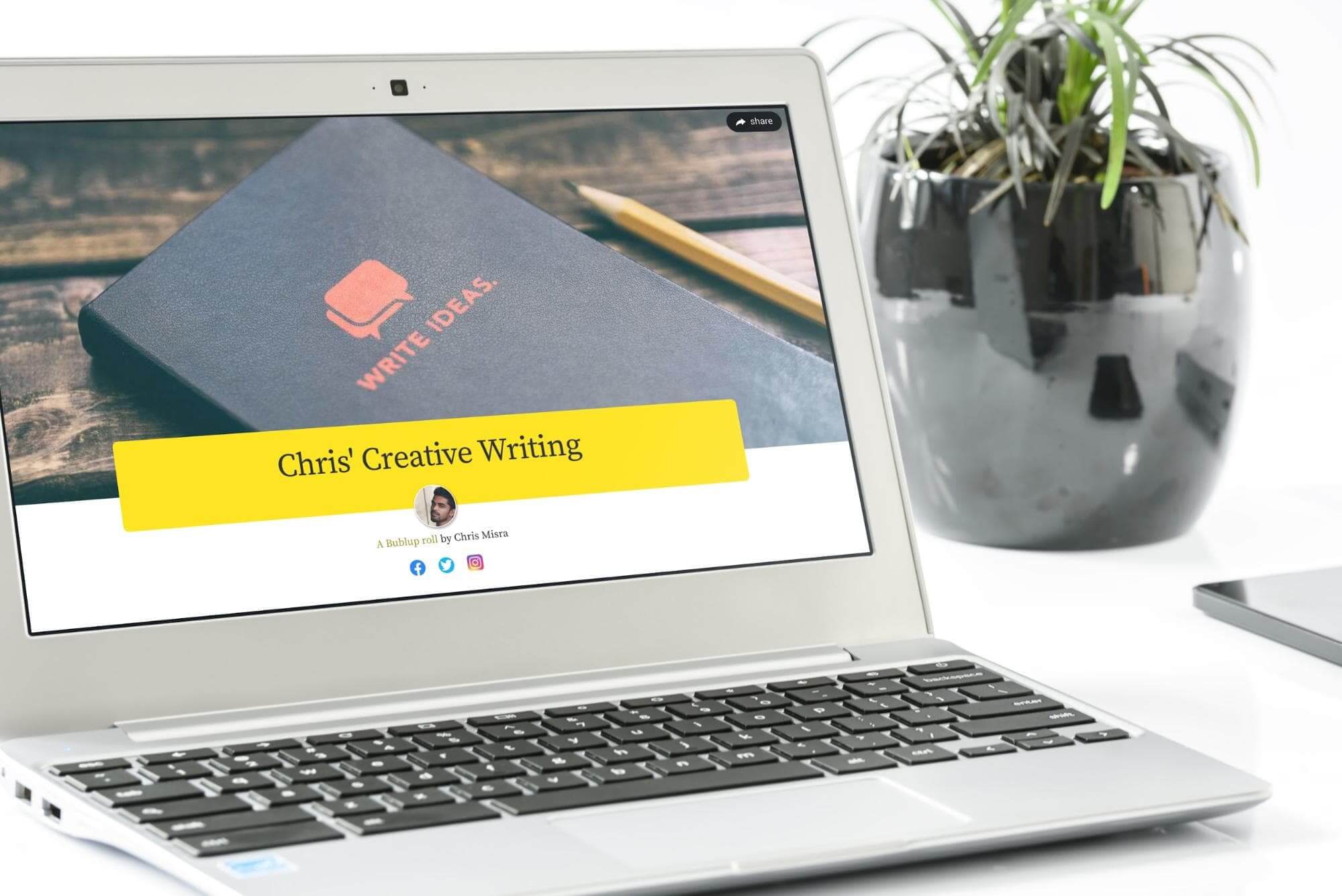 So your roll looks beautiful and you want to share it with the world. We love that! So we've added features to make sharing better.
First, you can now add tiny, recognizable logos to your Facebook, Twitter, Instagram, YouTube, and LinkedIn pages at the top of your roll. Just plug in the links to your respective channels, and voila! Your roll's content will remain the entree, but now with a side of social media.
Once you've finished creating and customizing the way it looks, you'll surely be wondering how it's performing. Don't worry, we thought of that too! You can now see how many views your roll has since its creation. The view count can be found in the top left corner of your roll and is only visible to the author, never the reader.
We can't wait to hear how you use these new themes and features! You can reach us on Instagram, Facebook, or Twitter, or feel free to email us at info@bublup.com. It's time to get "roll"-ing on your next roll!