As a fashion stylist and creative consultant, I have to stay on top of trends. Twice a year, I sit down and follow the fashion week extravaganza. It's both business and pleasure, but I always looked for a way to organize my work a bit better so it's easily accessible when needed. I have also always needed a handy way to access the runway looks I put together "on the go" in order to show them to the clients or people that I am working with. This year was all about searching for new ways to share my fashion week finds and there is no easier way of doing it than with Bublup!
This September fashion week was very different from what we are used to. Everyone had to adapt to the "new normal," which meant fewer shows, less street style, less of everything. It was not a surprise, as apart from worrying about safety risks involved with throwing an actual show, fashion designers had to work under extreme circumstances to produce their collections. Some decided to steer away from the traditional approach and do something new altogether. Just like the majority of people, fashion designers moved their work online. It was beneficial to those who are interested in fashion and could normally only dream about attending fashion week. Brands decided to experiment with online presentations, and many could finally feel like they were at fashion week in real life. Shows could be watched from the comforts of one's couch. Even Anna Wintour attended shows as a virtual guest!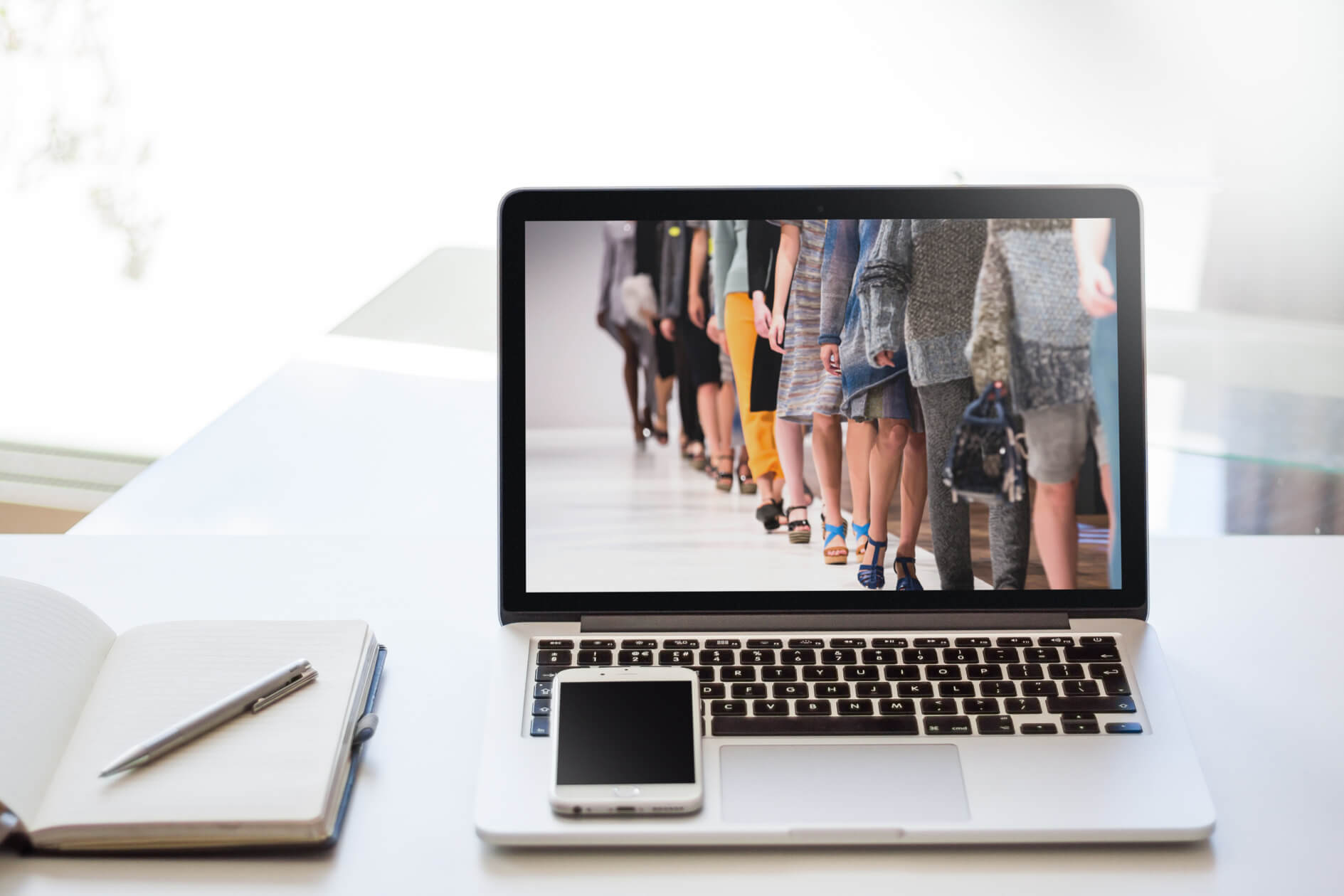 As an avid trend watcher, I decided to take my own work online as well. I went through all the shows for spring-summer 2021 and used Bublup to organize six trends that caught my eye. With the help of folders and the roll feature, I could not only organize some of my work online, but I could also share it with my clients in an easy, and most importantly, innovative way!
Folders
First, I created a folder for each of the six trends:
Colorful Total Looks
Denim
Leather
Suits
The Trench Coat
The Racer Trend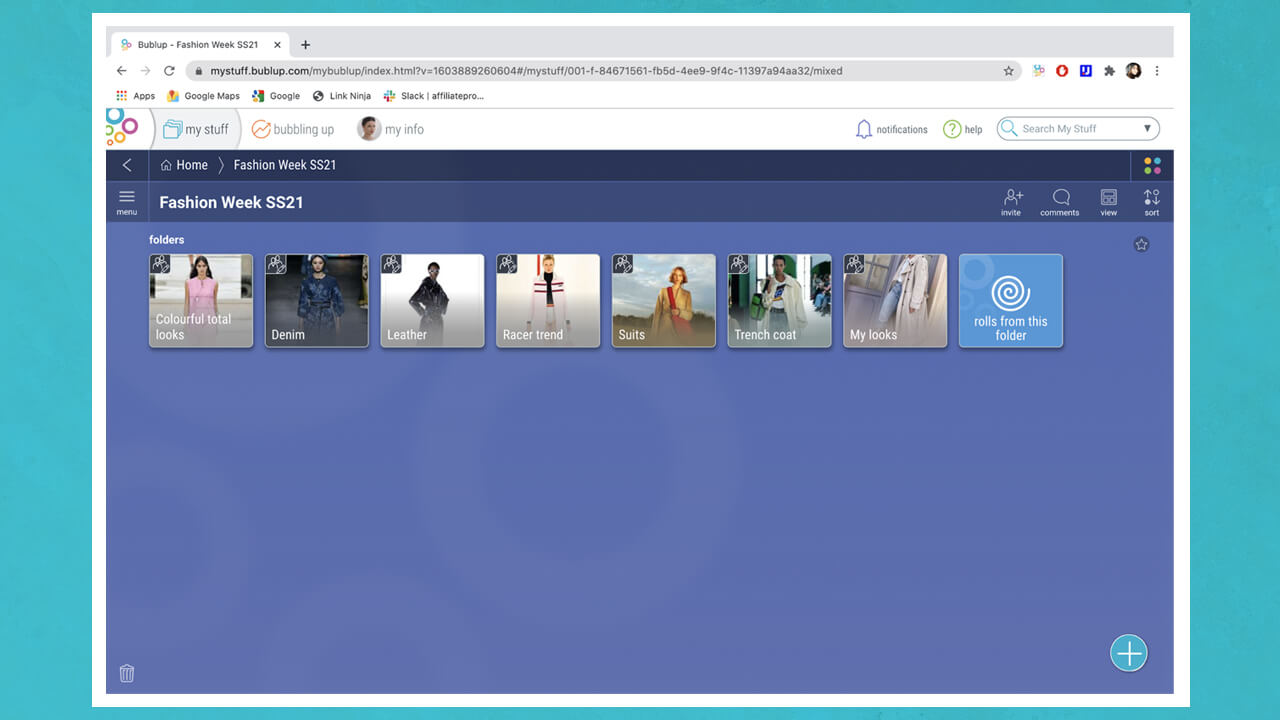 Having trends in separate folders allowed for a quick overview of what was hot this season, and it kept everything neatly organized. It took one click to learn more about each category and explore more inspirational images from the latest runway shows.
All folders are customizable, and you could even choose the view that displays your content best. I went for the gallery view, where it's enough to hover over an image to find out who the designer is. It's a useful feature when you want the pictures to be the focus without the text being too overwhelming. You could also create subfolders with street style inspirations or share links to potential items that the client might be interested in buying.
After populating my folders, with one click, I was able to create a roll, which essentially became a lookbook for the upcoming Spring 2021 trends. Rolls are what I love about Bublup because they are mini websites that you can share with the world. They have a customizable link, multiple themes to choose from, and are easy to send to clients. They are also great content to share on social media.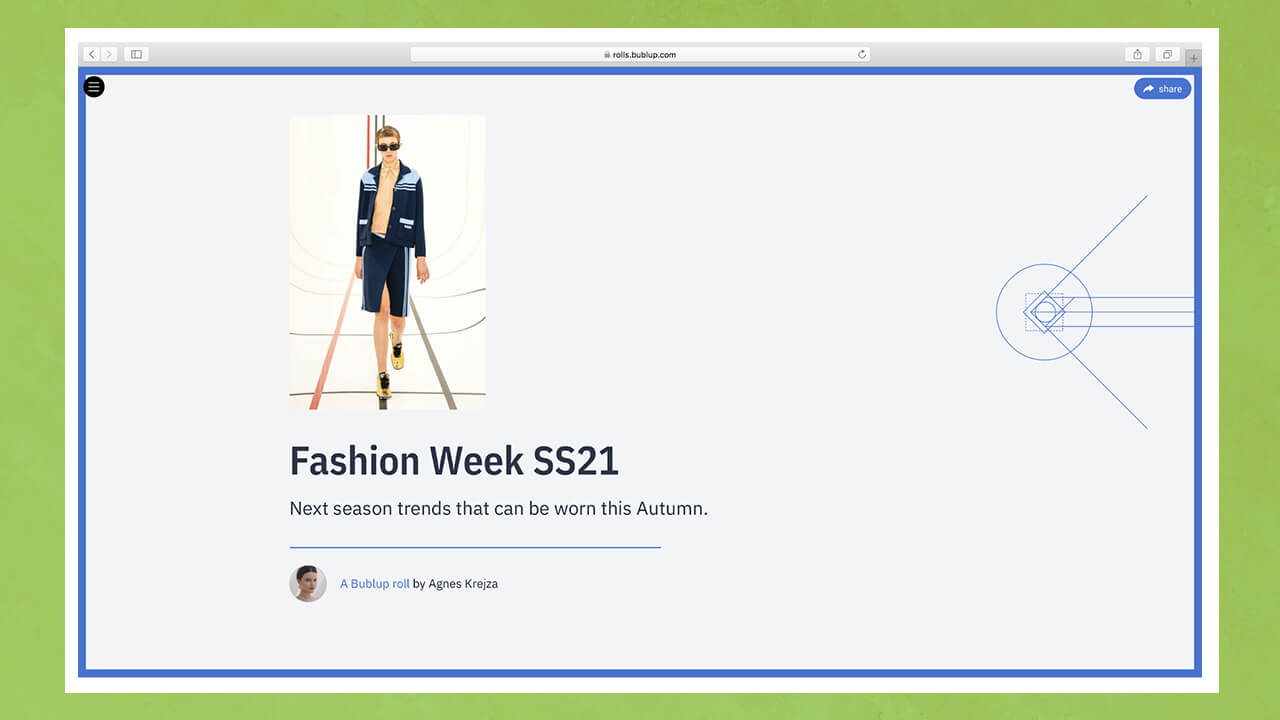 Bublup gives a short and helpful description for each of the roll themes it offers, so the user may have a rough idea of what's best for their needs. I chose 'Point", which is 'versatile at handling image rich content' just like my fashion lookbook. There are four color palettes to choose from, making it even more customizable. 'Point' has a very crisp and precise look that gives the roll a professional and minimalist feel, without the images being too overwhelming.
You can change the view of the roll or customize each section individually by changing the layout or the image size. I decided to hide the image in the title section and go for the compact section layout that will show the name of the designer under each look.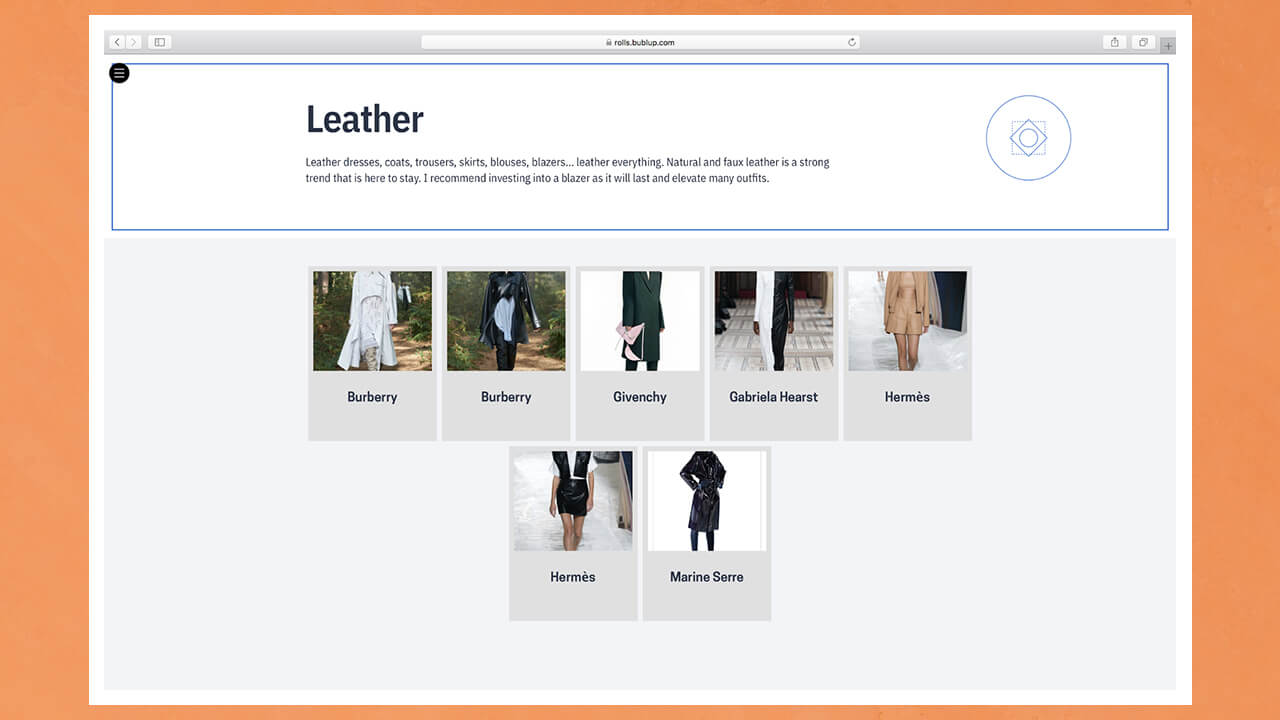 The very last section of the roll, where I showed my interpretation of some of the trends, I laid out in gallery view as there was no need to show any text. Once the roll was ready, I could send it to my clients to make them aware of the upcoming trends or I could share it on my social media to show that fashion is for everyone, and it's not difficult to be up to date.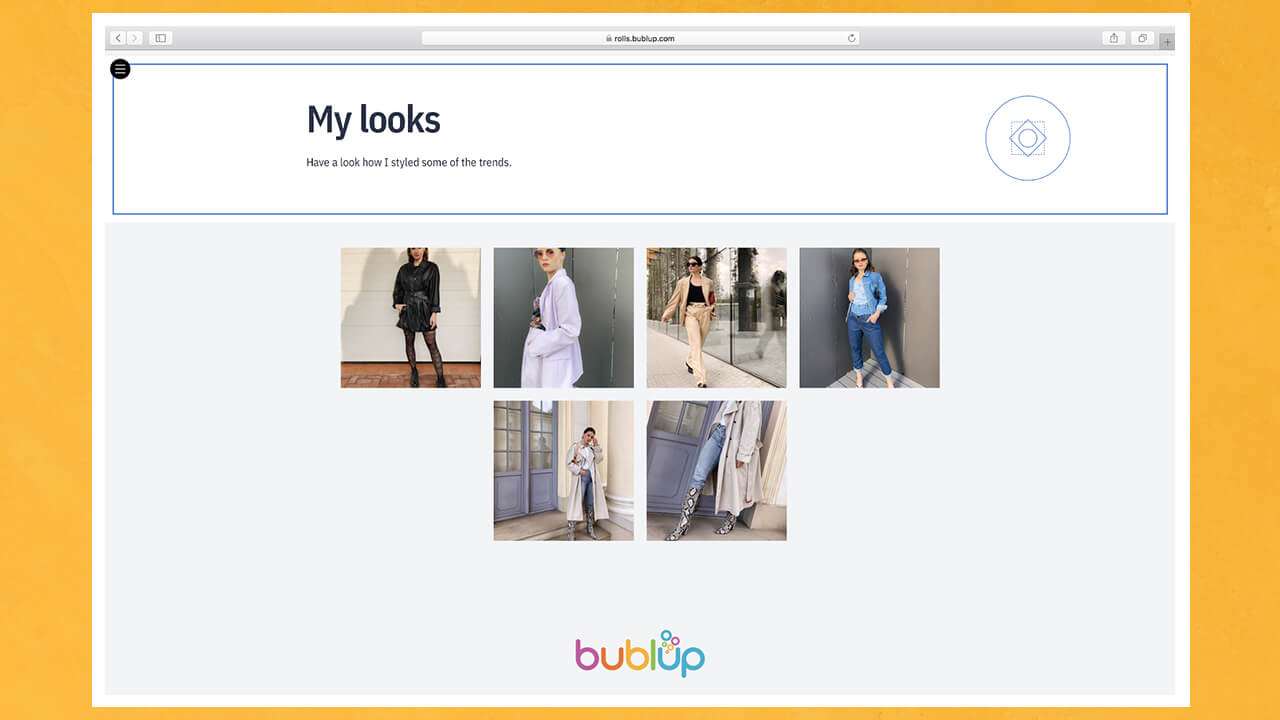 Fashion is a living breathing organism. It changes with time and responds to what is happening in the world. It tells a story. Now you can share that story quickly, easily, and beautifully with the help of Bublup!