Bublup Support Getting Started
---
How to use templates
Using Templates
When you sign up for Bublup, you'll notice that your account is automatically created with Example Folders and "Templates". Just go to "Home" > "Getting Started" to check them out.
Note: Templates only appear in Bublup accounts that were created after release 3.0.0 in February 2021.
Find a template and make a copy for yourself.
1. Click into the "Getting Started" folder.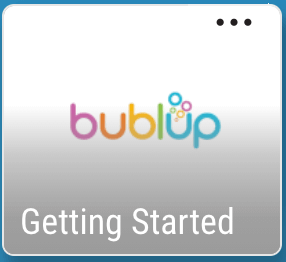 2. Click into one of the three main template areas - "personal use", "professional use", or "educational use".

3. Explore the templates and find the ones that works for you. Click on the 3-dot ("...") menu or right click on it and select "copy to" - "another folder".
4. Select "Copy here" to save this template into "Home", a pre-existing folder in my stuff, or select "new folder".
5. You now have your own, editable copy of the template to explore and use. The folders are setup for you, and there are some related links at the bottom to help get you started.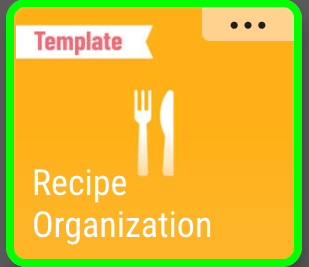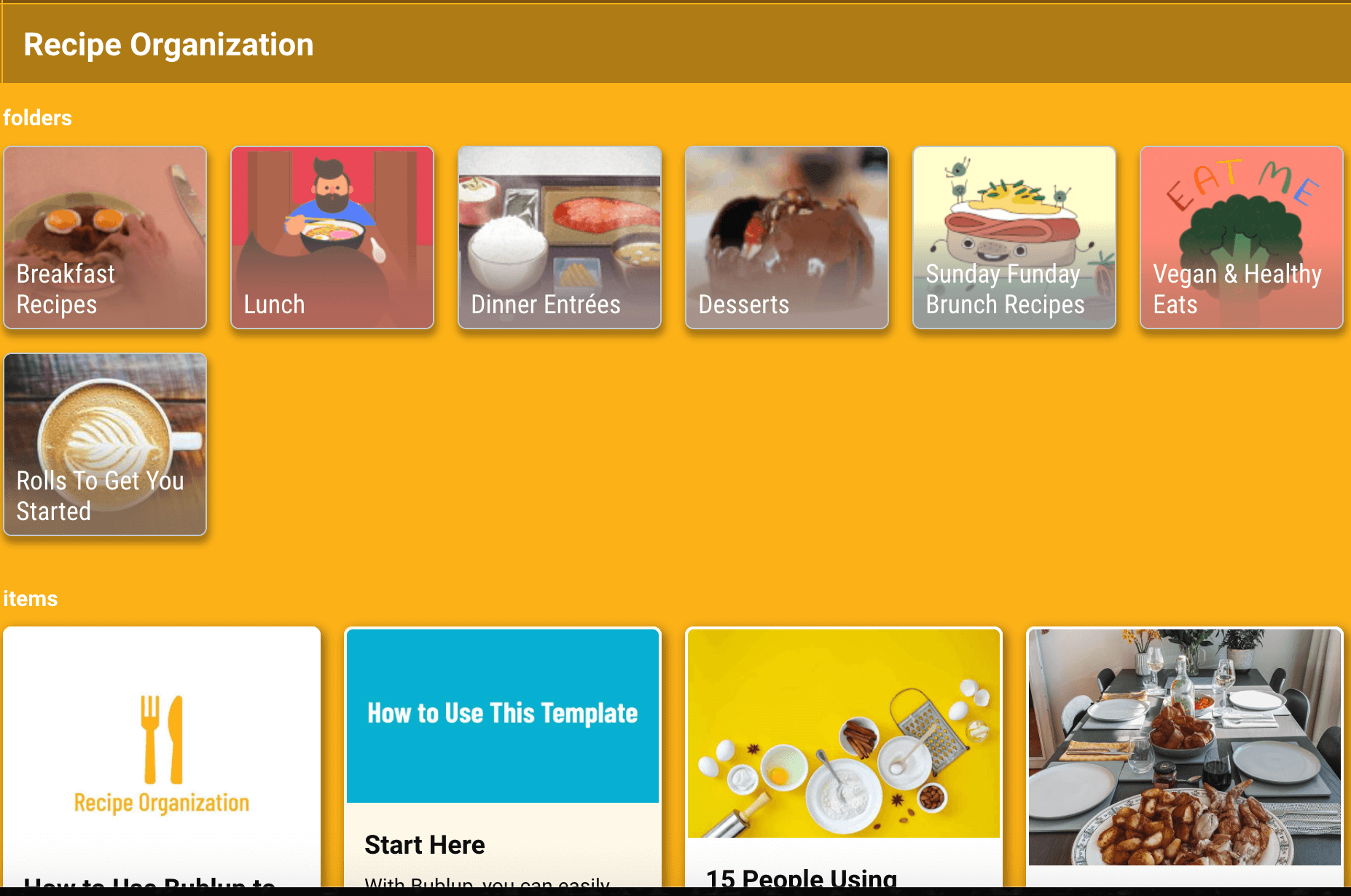 6. You can edit the existing folders or add new subfolders to tailor this section to your specific needs.
Here is a short video showing the steps for getting started with templates: