About a year ago, I discovered a place where I could store my hundreds upon hundreds of photos and several recipe links all in one place. That place is called Bublup, where I can neatly put everything together with a theoretical bow on top. Bublup is a cloud storage app primarily used for organizing various kinds of data, whether it be links, photos, GIFs, etc., AKA my heaven.
As an avid user, I mainly use Bublup to further my organizational skills through saving and arranging files exactly the way I want. I like to use it for my love of cooking, as I'm able to present an aesthetically pleasing collection of foods I enjoy cooking, all in one place. Let me walk you through how I use it!
Store Sinfully Delicious Links and Photos
As a new user, I quickly realized I could instantly declutter my computer's storage of literally hundreds of pictures and links of recipe ideas.
With Bublup, I uploaded them and easily separated them into ways that I desire.
Thanks to the ability to create folders within folders, I have several folders within my recipes folder. These include appetizers, dinners, and desserts (desserts naturally having the most links – hello, peanut butter Oreo muffins, and goodbye self-control). I love to find different recipes on the internet and place them in the folder that they belong in.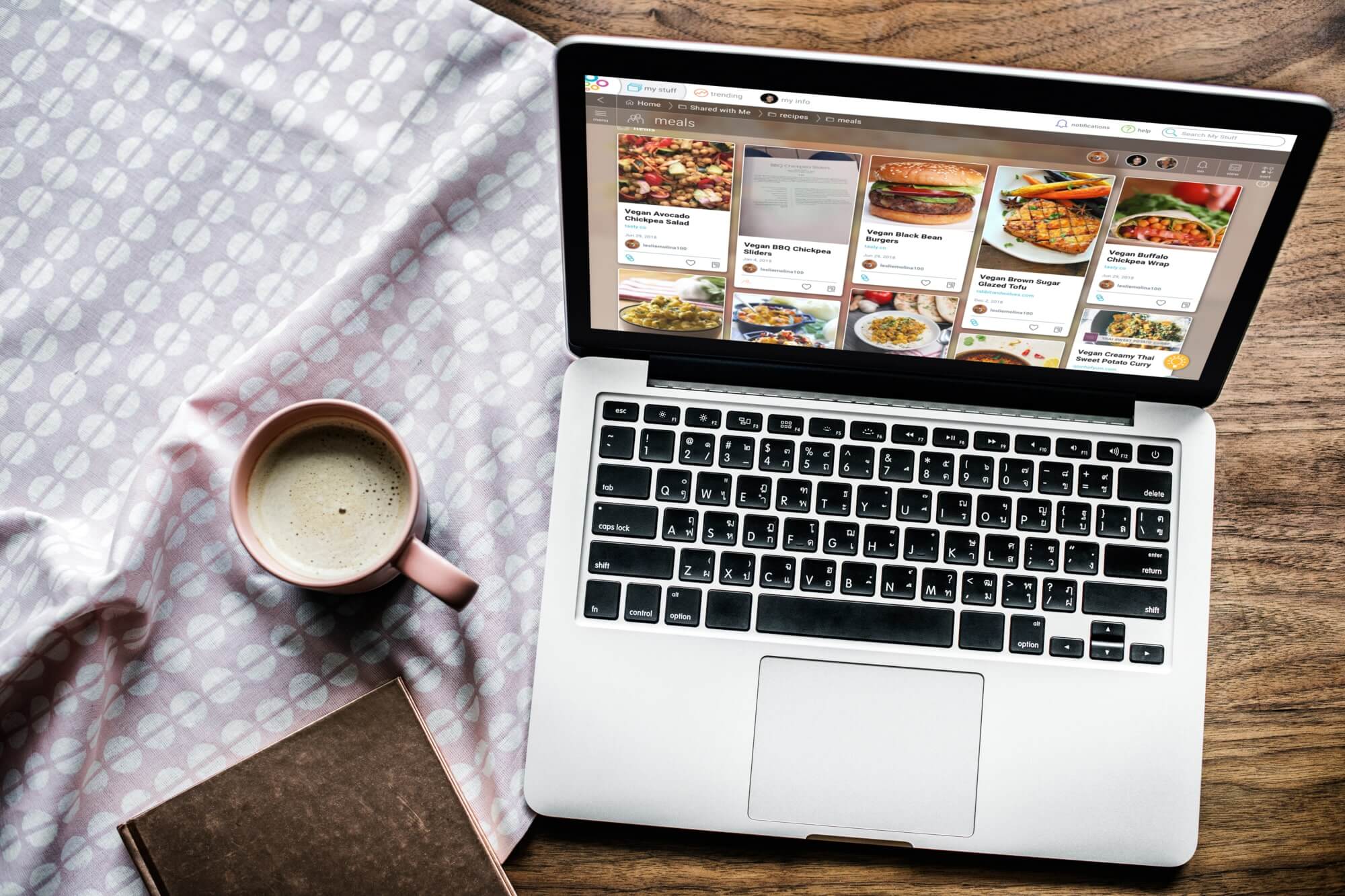 Additionally, thanks to the ability to add titles and descriptions to what I have saved, as well as the visual nature of the items in my folder, it saves me a ton of time on finding what I want to cook next. I can write "Made before – AMAZING" on a recipe, or remind myself that another one requires an ingredient I might not typically have handy. With all of this information on the screen instantly upon opening an organized folder, it's been a huge treat for me.
Suggestions Galore
As anyone who likes to cook knows, there are only so many recipes we can come up with on our own. And searching through the internet can be a tedious and often unsuccessful adventure. So when I found out Bublup provides me with suggested content based on the items in my folder, I was excited to hear it. Since the suggestions live within Bublup, when I click on them, they keep me in the app using an in-app browser.
This is key for me, as when I make a new recipe, it's already enough for me to handle before I have to start shuffling around my different tabs and apps. Even better, the feature really does work for me! For example, since I am a vegan, I often find myself struggling to find enough vegan dessert recipes for myself. However, the app picked up on the fact that I save a lot of vegan links, and therefore suggested some vegan dessert options that I have since saved into my folder.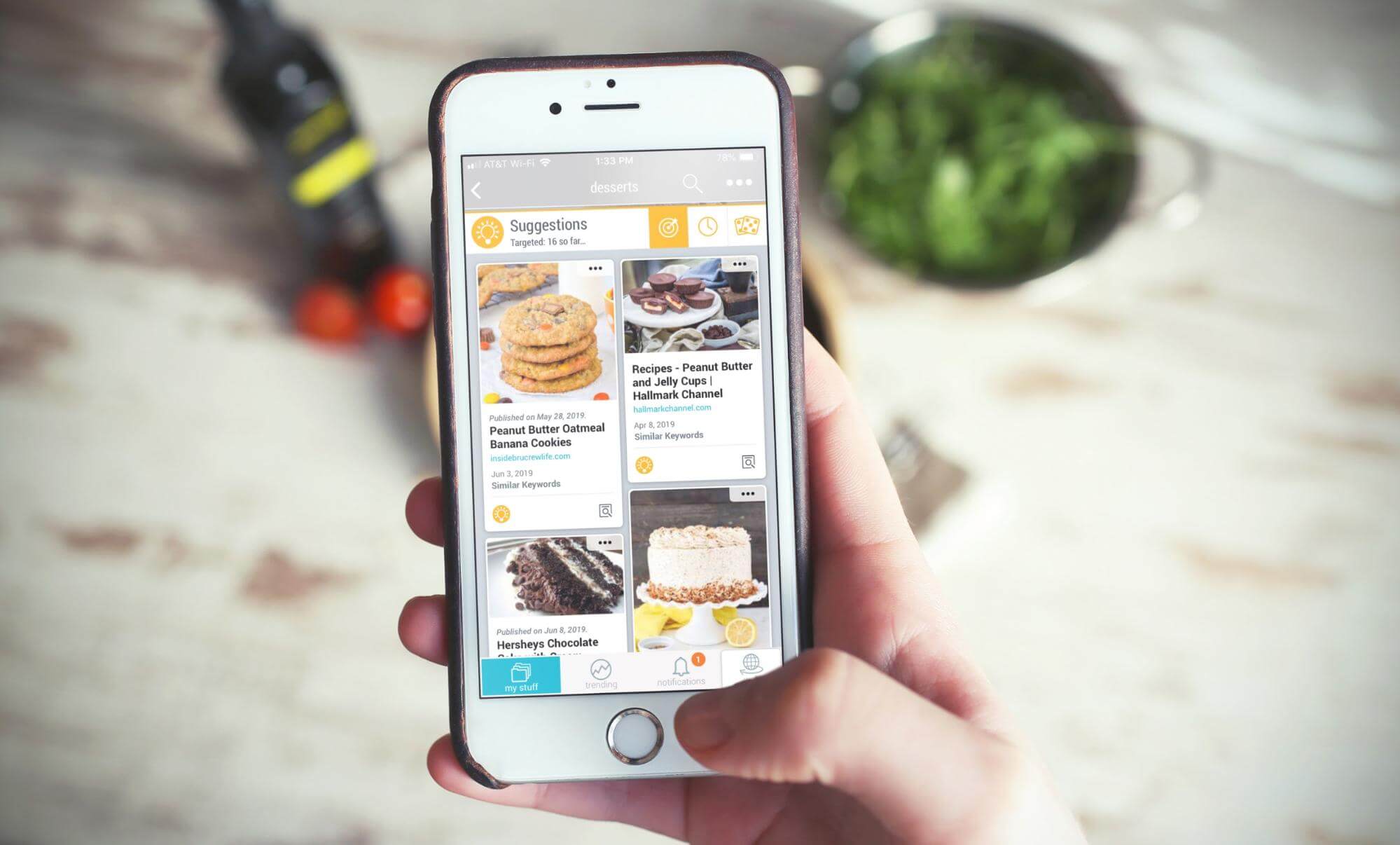 Thanks to Bublup, I suddenly have plenty of sugary desserts from different websites all on my screen at the same time! Is this dangerous? Maybe. Does it mean less research on my part, ultimately making me a happy camper? Yes. Yes, it does.
All in all, Bublup has been a game-changer for my love for cooking and I. What was before a somewhat stressful hobby after all the shuffling around my phone and computer has now become something I can do simply and love to do. There's no need to find your way around a confusing interface or a need to pay to use basic functions. Everything is there for you when you need it, whether it be on your phone or your computer, it's always easy, straightforward access. I've loved my time using Bublup so far. I can't wait to see what else is in store for me as I continue to save, share, and dream about and all the treats I plan on cooking.