Do you ever feel like you're going crazy trying to manage your coaching business? Between researching, marketing, growing your brand, and meeting with clients, it doesn't take long to start feeling overwhelmed.
The new year is a great time to step back and re-evaluate how you approach your coaching practice. Clients are going to come to you for help meeting their goals in 2020, and you want to be ready to provide the support and guidance they need to succeed. Here are five ways to simplify your business and serve your clients better.
Organize Your Coaching Notes by Topic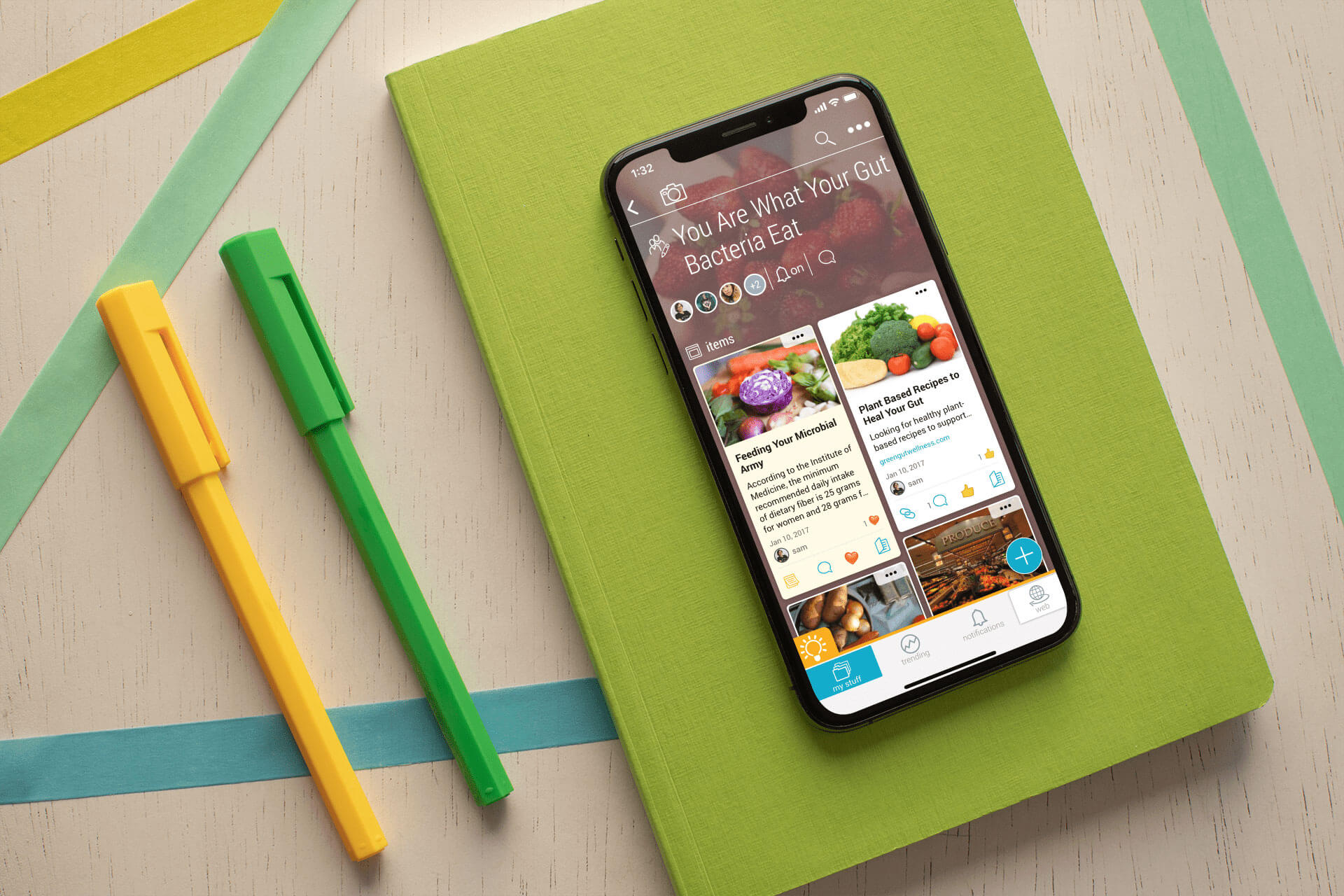 Consistent coaching work generates massive amounts of notes. Every time you stumble across useful articles on the internet, colleagues send you resources, or clients come to you with specific problems you need to investigate, you wind up with more information.
But the next time you actually need that information, what happens? You spend an hour sifting through a disorganized mess of files until you finally find the tidbit you need.
Tame that mess by sorting your notes according to topic with a cloud-based app like Bublup. Create one folder for each subject and upload your files to make it easy to pinpoint what you need to answer a client's question, put together an informative blog post, or add content to a coaching program.
Give Each Client a Folder
While you're at it, organize your client-specific files. Collect all forms, recommendations, resources, and other important documents in folders for each client (use subfolders for more order, if necessary). This organization practice consolidates scattered client information and puts it right at your fingertips.
Using Bublup folders for this has another perk: You can send invitations to connect with clients inside the app. Clients sign up through a link you send and can view everything you put in the folder. If you give them editing permissions, they can also upload files, such as completed food diaries or progress pictures.
No more sending endless emails back and forth with the risk of something getting lost in a spam folder or overloaded inbox.
Filter Your Business Needs
You're not alone in your struggle to find the mythical "ideal client." Health coaches are always looking for ways to connect with the right audience, and it's easy to waste a significant amount of time talking with people who turn out not to be a good fit.
This year, consider pre-screening clients for one-on-one coaching or programs. The "roll" feature in Bublup lets you create quick, professional one-page websites promoting your services and include a call-to-action button linking to a Google form with your pre-screening questions. Use the answers to determine who can benefit most from what you're offering, and send a quick follow-up note to everyone else thanking them for their interest.
Share Your Best Coaching Resource, Beautifully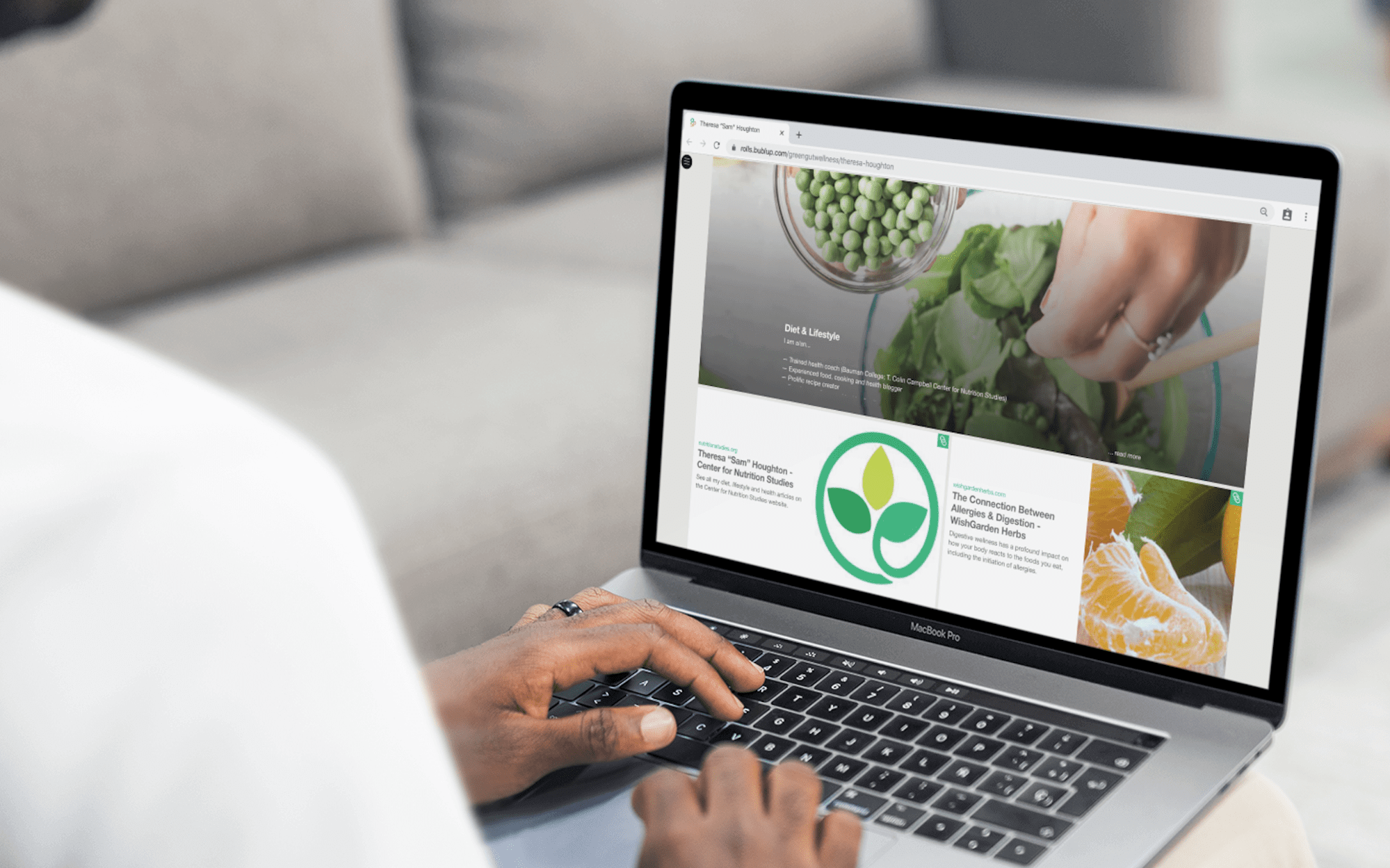 Of course, to have any leads to filter, you need a way to attract them first. Most coaches use some kind of freebie, usually in the form of a handout, checklist, or e-book.
You could do the same thing, but creating these resources takes a lot of time—which you don't have. Once you're done with all that hard work, your only choice is to release it into a marketing landscape swamped with similar options.
Seems kind of pointless, right?
If you want more unique health coach marketing materials, put "rolls" to work. Go through your folders of notes, grab your best resources on the hottest health topics for 2020, and make a curated page to share with your audience. It'll be a breath of fresh air to people who are sick of being bombarded by "DOWNLOAD MY EBOOK" popups!
Build a Stronger Community
Big social media sites like Facebook may once have been the best option to connect with potential clients, but today's health coaches need better solutions for building and nurturing tight-knit communities. Alternative options like Bublup folders give you and your followers a place to interact away from all the noise. You're free to share anything you think will interest your audience and get feedback through comments in an environment where you have control and aren't at the mercy of changing algorithms.
You didn't become a coach to spend all your time on administrative details! When you get right down to it, the profession is all about helping people. Make 2020 the year you finally get organized, connect with clients, and beat the overwhelm with a little help from Bublup.