If you've been using Bublup for a while, you know there's a lot this app can do – like being able to save everything in one place, or creating a beautiful web page in seconds. But there is so much more about the app to explore! I'm here to take you behind the scenes for a look at four lesser-known capabilities that might surprise you.
Set Individual Group Folder Notifications!
You can seriously streamline a project by knowing what's being changed in your group folder. Did you know you can set notifications for each of your group folders individually? Notifications can be set to show up in your app, via email, or even right on your phone's home screen. You can even turn them off. Set them now to see how your folders transform.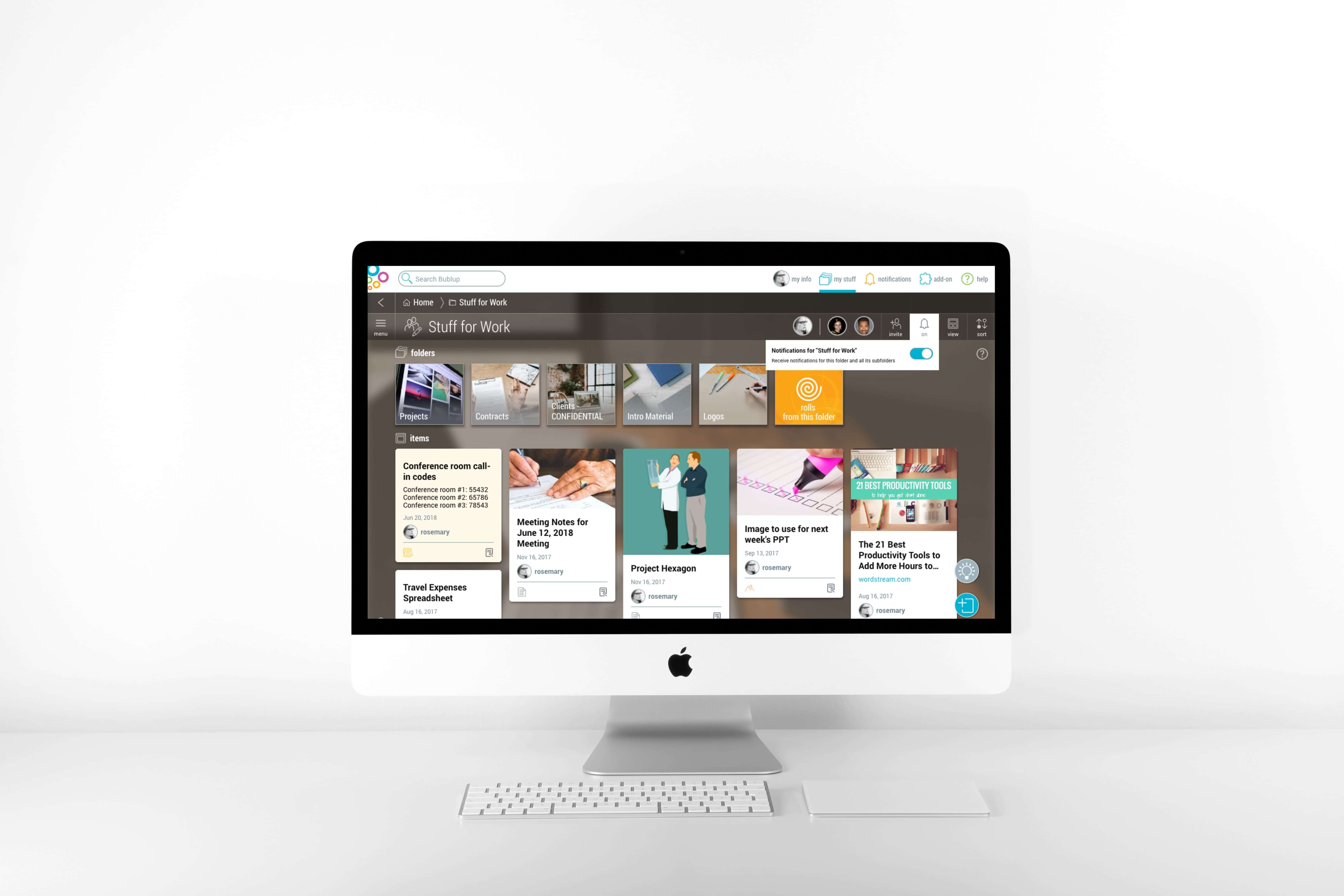 For more info on setting up group folder notifications, click here.
Open Another Window to Organize Seamlessly
Did you know you can have two My Stuff windows open at once to make moving items between folders super easy? Simply choose "New Bublup Window" from the main menu and start organizing away!
If you're moving items within multiple subfolders, using two windows can help ease the process of navigating through them all. Just select all the items you want to move, drag, and drop them in the new window!
Show Off Your Favorite Photos with a Fancy Slideshow:
You probably have nice photos from your last family reunion or your last vacation but it's not always easy to show them off in person. Why not put all those captured blue skies and loving smiles into a folder in Bublup so you can try out the slideshow feature?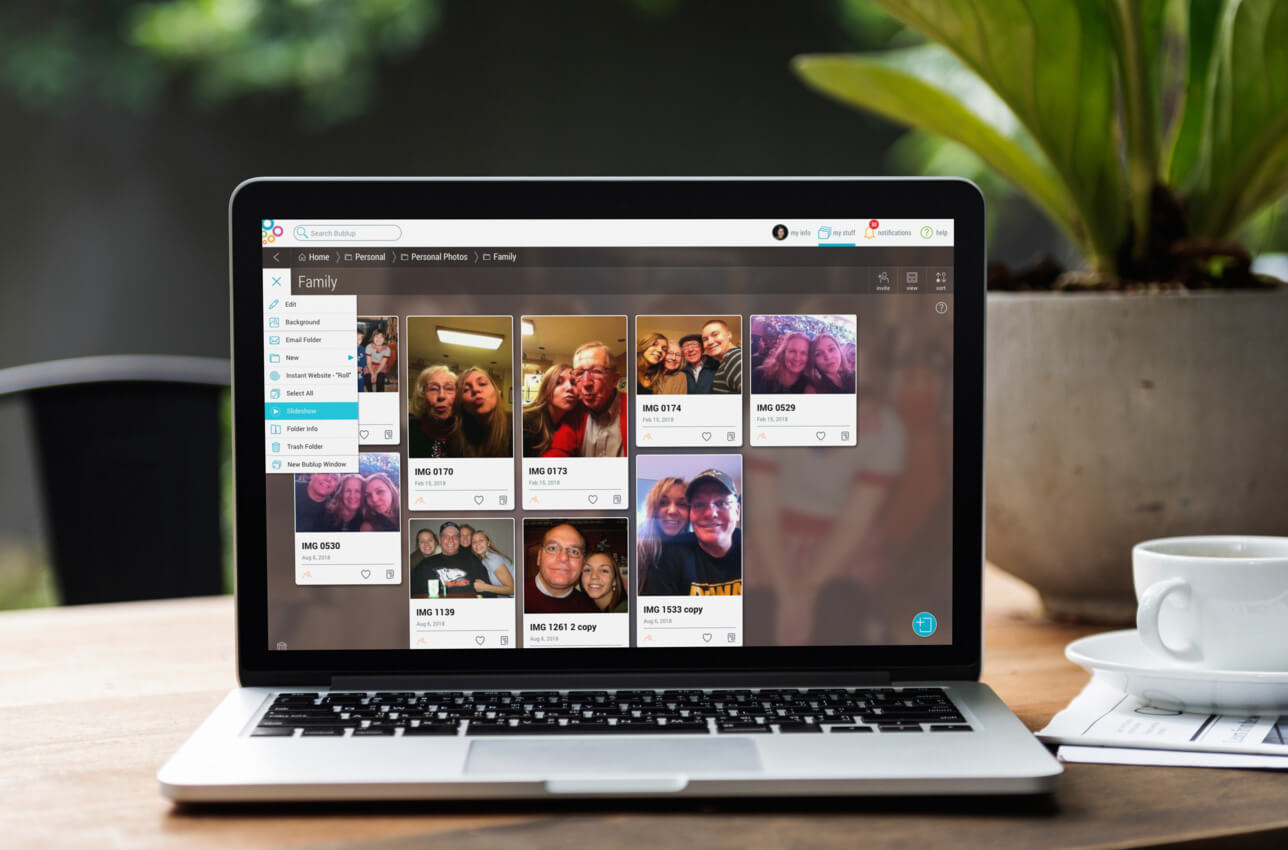 Whether you're trying to look like a polished pro with a client, create a show stopping piece for a party, or having the fam over for a holiday, Bublup's slideshow feature helps make your photos pop.
Here's how to use the feature.
Save Time Using Multi-Select
Reorganizing your items just got easier. If you've got a handful of assets, files, or links that you need to move to a different folder, there's no need to shuffle them one by one. Use multi-select to move or copy every item in one swift batch.
Click and drag over all the items you want to move, then move them to wherever. You can also hold the Control key on a PC or Command key (⌘) on a Mac to select all the items you want.
Pro tip: you can also use multi-select to share a bunch of items from your folders, too. Just tap "…" on any of the selected items and choose to send by email, social, or shareable link.
We're Just Getting Started!
If you'd like to try any of the features mentioned here, for yourself or with friends, sign up for a free Bublup account today.