It's the most wonderful time of the year. Snow is falling, chocolate chip cookies are in the oven, and friends & family surround us. But, with all that goodness comes the responsibility to juggle loved one's holiday wish lists. Most of us end up with a shopping list longer than a CVS receipt, and we want to make sure we pick the perfect gift for everyone.
With Bublup, you'll spend more time spreading holiday cheer and less time struggling with your shopping. It's the best app to save and manage your holiday shopping lists. Here are a few ways it will help you nail gift giving:
Organize Shopping Lists in One Place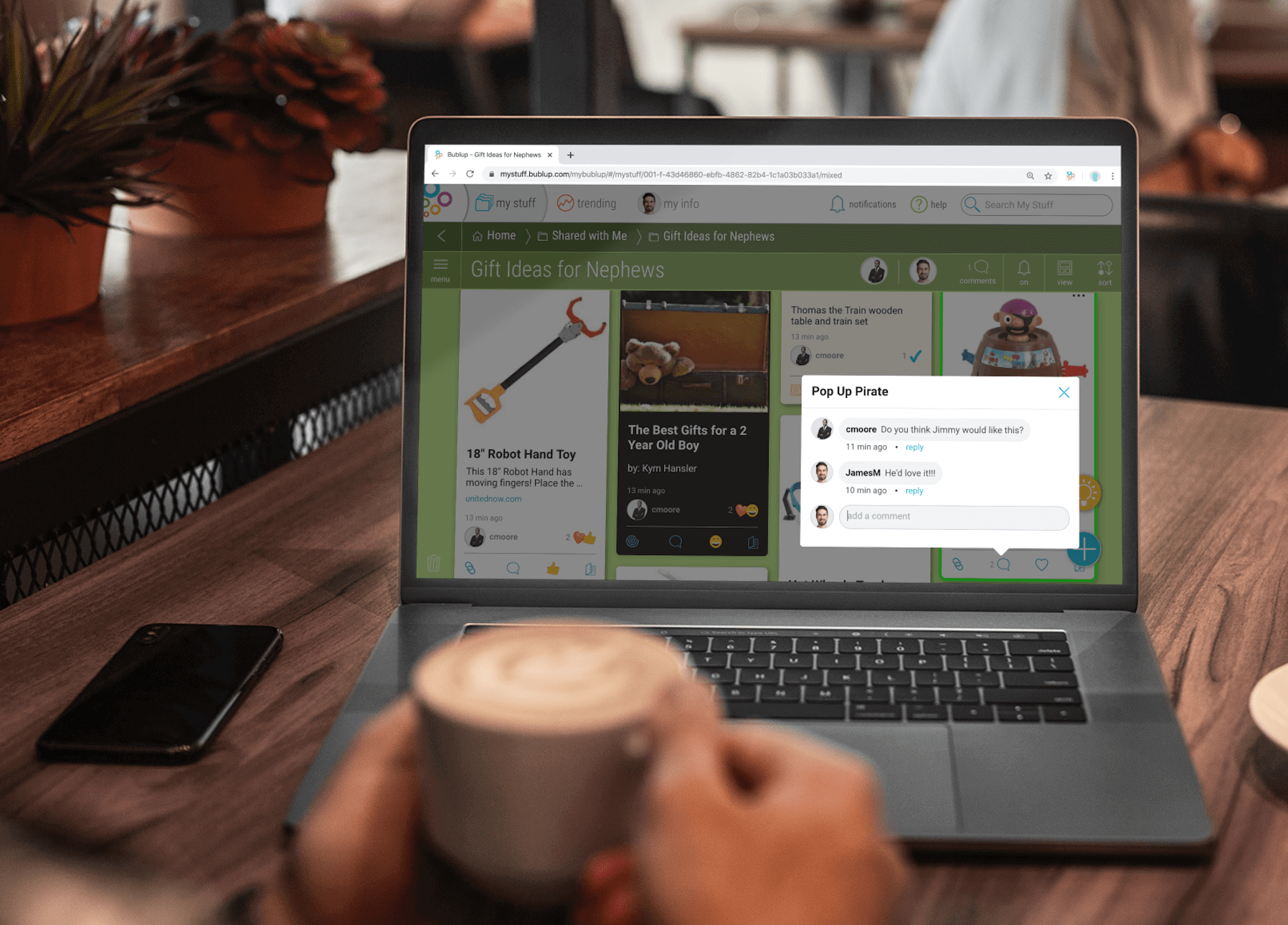 You're probably used to using a wrinkled piece of paper to keep track of your shopping. Crossing out things you've already bought, only to rewrite them again when you realize you forgot to pick something up. It's ok, we've all been there! But it's time to take your holiday shopping list game to the next level.
Skip that wrinkled piece of paper and use Bublup instead. Now you can create visual folders for everyone you need to buy gifts for. Save links to items and make notes for potential presents you think they might like.
The best part is each item gets a picture, so it's easy to view at a glance. With the push of a button, you can
add any file type
to your folders, including pictures of things you see in a store or gift receipts. You also can remove items that aren't a good fit or
add a reaction
, like a ✔️ to those you already picked up.
With multiple sharing options built into every item and folder, you can get a second opinion on any gift you're considering. Email and text what you save in a Bublup folder at anytime. You can even invite others to your folders, where they'll be able to comment on or react to what you've saved, or add links and files of their own. Even if you have great taste, it might not be a bad idea to ask your friend about those flared jeans you want to get your sister.
Create a Shareable Wish List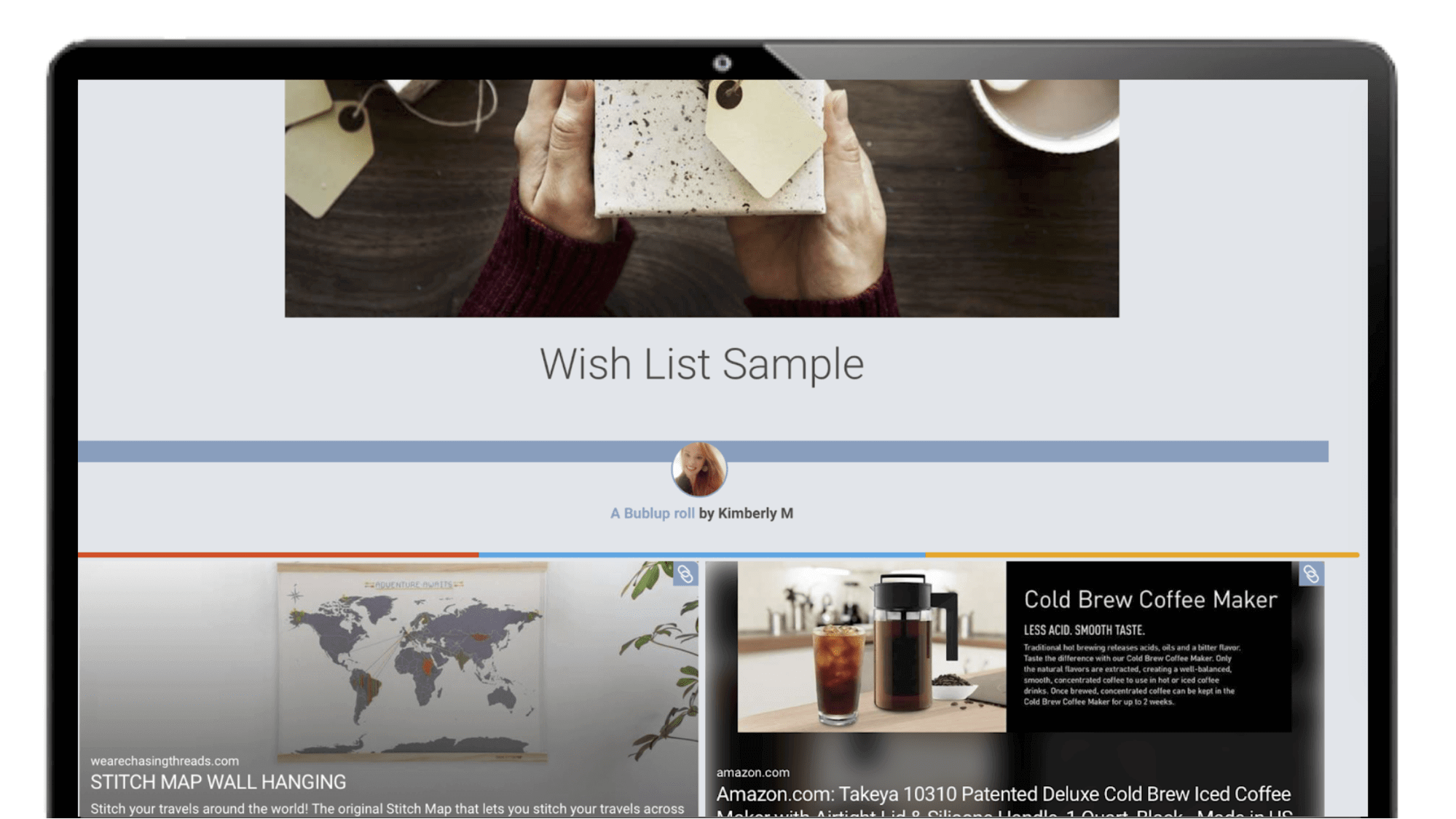 While shopping for the favorite people in your life, don't forget about yourself!
When you create a wish list in Bublup, you can keep links from dozens of different websites all in the same place. The stuff you save in Bublup folders is easy to navigate at a glance with pictures and titles.
To make a shareable wish list, simply turn your folder into a roll! They look great, and anyone can view them (even without a Bublup account). Instead of drawing a blank when people ask what gift you want, send them your roll link. Take a look at a sample wish list here.
Gift Suggestions and Inspiration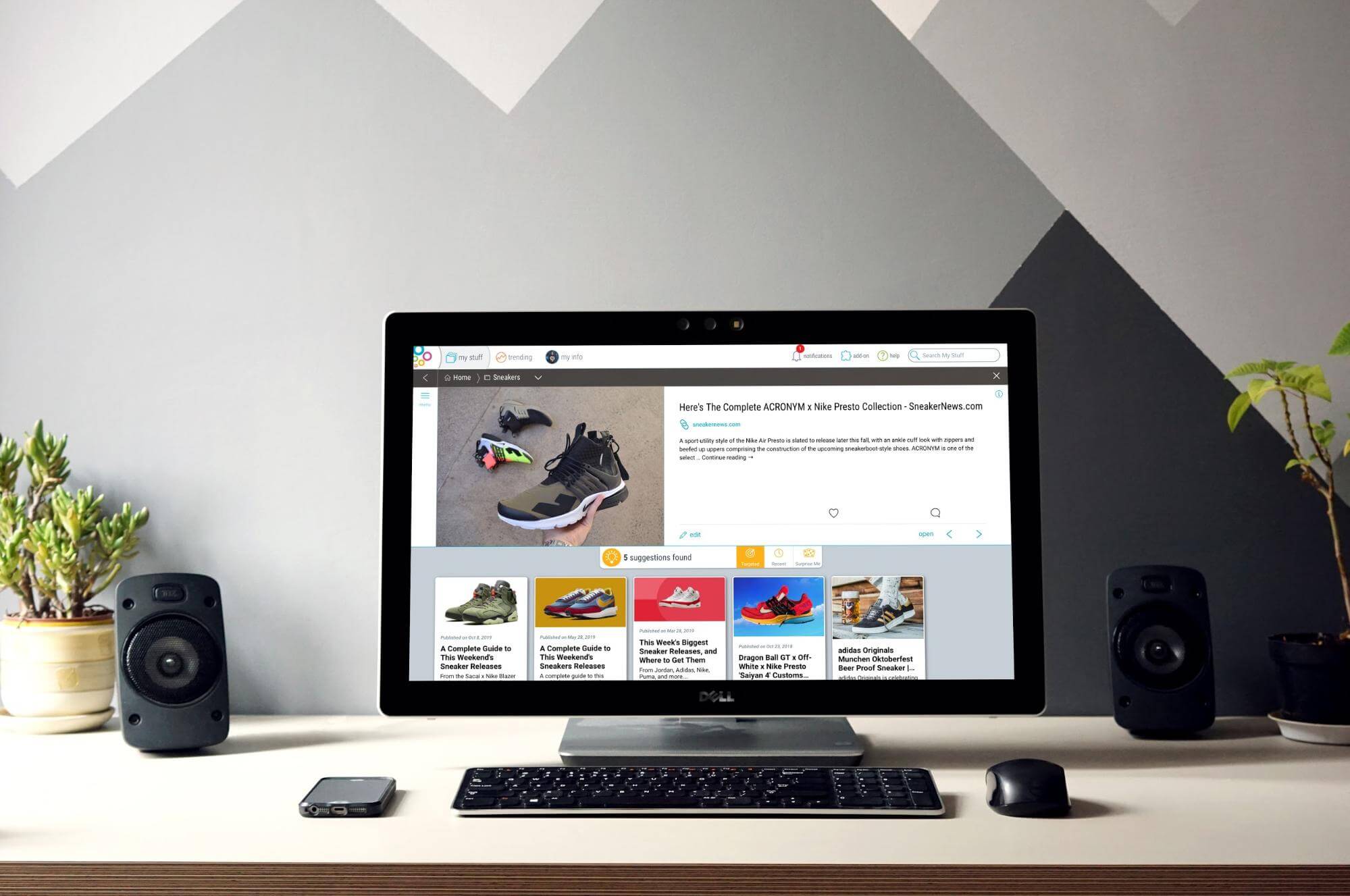 You can save gift ideas in your Bublup folders any time inspiration strikes. When you're browsing the web on your phone or laptop and come across that perfect gift for your best friend, save it in the folder you created just for him. Use the Bublup Chrome Extension on desktop to access your folders faster, save anything on the web, and discover suggested content as you browse. On mobile, use the "Share to" button in your favorite browser.
With bubbled up suggestions, you might find an interesting alternative or additional present you'd like to tack on! That's because bubbled up suggestions are based on what you've already saved in your folder, or the web page you're visiting. It's one of the reasons Bublup works so well for holiday shopping.
Suggestions can be customized using the buttons on the suggestions header bar in your folder. Toggle between "targeted" (most relevant), "recent" (most recent), and "surprise me" (like gifts from Santa!) to get a new batch of content to browse through.
No matter who you're shopping for, Bublup is the best app for gift ideas, shopping lists, and wish lists. Create yours today!