Thanksgiving is coming up, which means it's almost time for the biggest online shopping day of the year. With the lack of people stampeding into stores on Black Friday, Cyber Monday is going to be an especially popular day to shop. For those looking for gifts, Cyber Monday is a ticket to the best deals of the season. Maybe it's the perfect Christmas present for their son, but at half price. Or maybe they just want to treat themselves to a great deal on the latest phone or a soft, cozy blanket. It could be anything, but the same truths remain every Cyber Monday season. People want the deals and to know they are getting the best possible offers. Sounds stressful, right? Rather than scrambling to make the most out of Cyber Monday at the last minute, use Bublup to maximize your experience. Organizing your plans and research in Bublup will allow you to have a stress free, savings-heavy holiday.
Stop Stressing About Shopping
With the number of deals we try to take advantage of, it can be stressful trying to keep track of them all. We all see the commercials and the advertisements everywhere in the week leading up to Thanksgiving, Black Friday, and Cyber Monday, but remembering each deal that looks promising can be a hassle. Not to mention the Thanksgiving arrangements you have to worry about too.
Luckily, using Bublup, you can store all the deals you want in one place. Odds are you've seen some ads in magazines, ads online, email reminders, and more. Rather than trying to remember where you put them all, you could be saving the items into a "Cyber Monday" folder, noting which items you want to purchase. When you see a magazine ad saying the new phone you want is 25% off, snap a quick picture and place it in the folder. If you get an email with an amazing deal on furniture for your living room, save it into your folder too!
Now when Cyber Monday actually comes around, you're lined up with everything you want to purchase, and all you have to do is decide what to actually buy. The deals don't last forever, so having everything organized ahead of time will help you get ahead of the crowd.
Shop For Your Family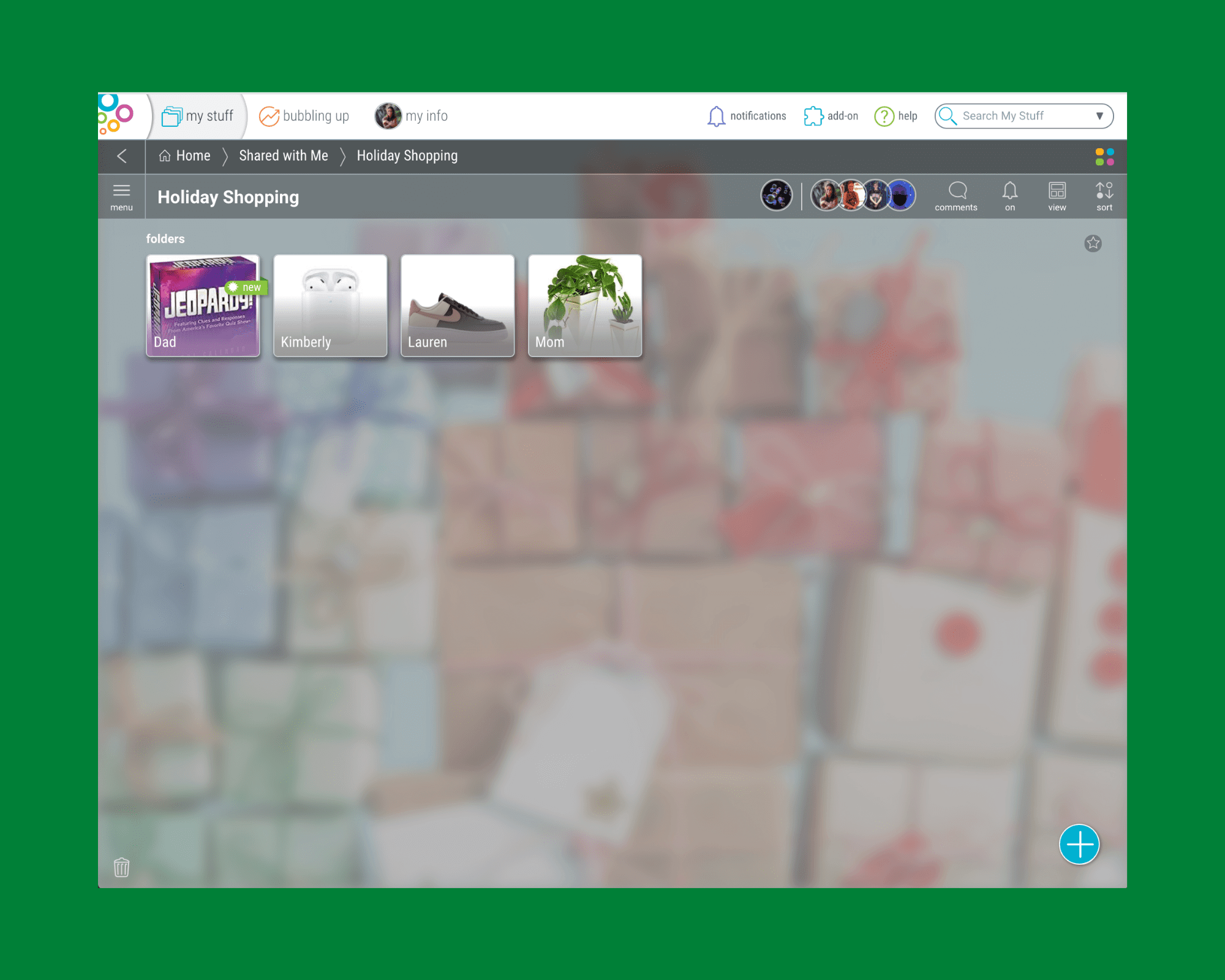 Another big part of the Cyber Monday experience is finding the best deals possible and spoiling your family. The better the deals, the more you can afford to get, right? While we try our hardest to keep up with the best deals, it can be difficult to truly catch every one you'd like. If you're overwhelmed, you may lose sight of some great deals, and also what your family members wanted in the first place. Rather than losing all of this important information, save everything in Bublup.
There are two excellent options for making sure that nothing gets lost this Cyber Monday. First, you can start your own folder and create subfolders for each family member. Once you have their subfolders created, you can create more subfolders–this time for "deals" and what each family member wants. Now you have everything every family member wants and the deals to match them in one centralized location.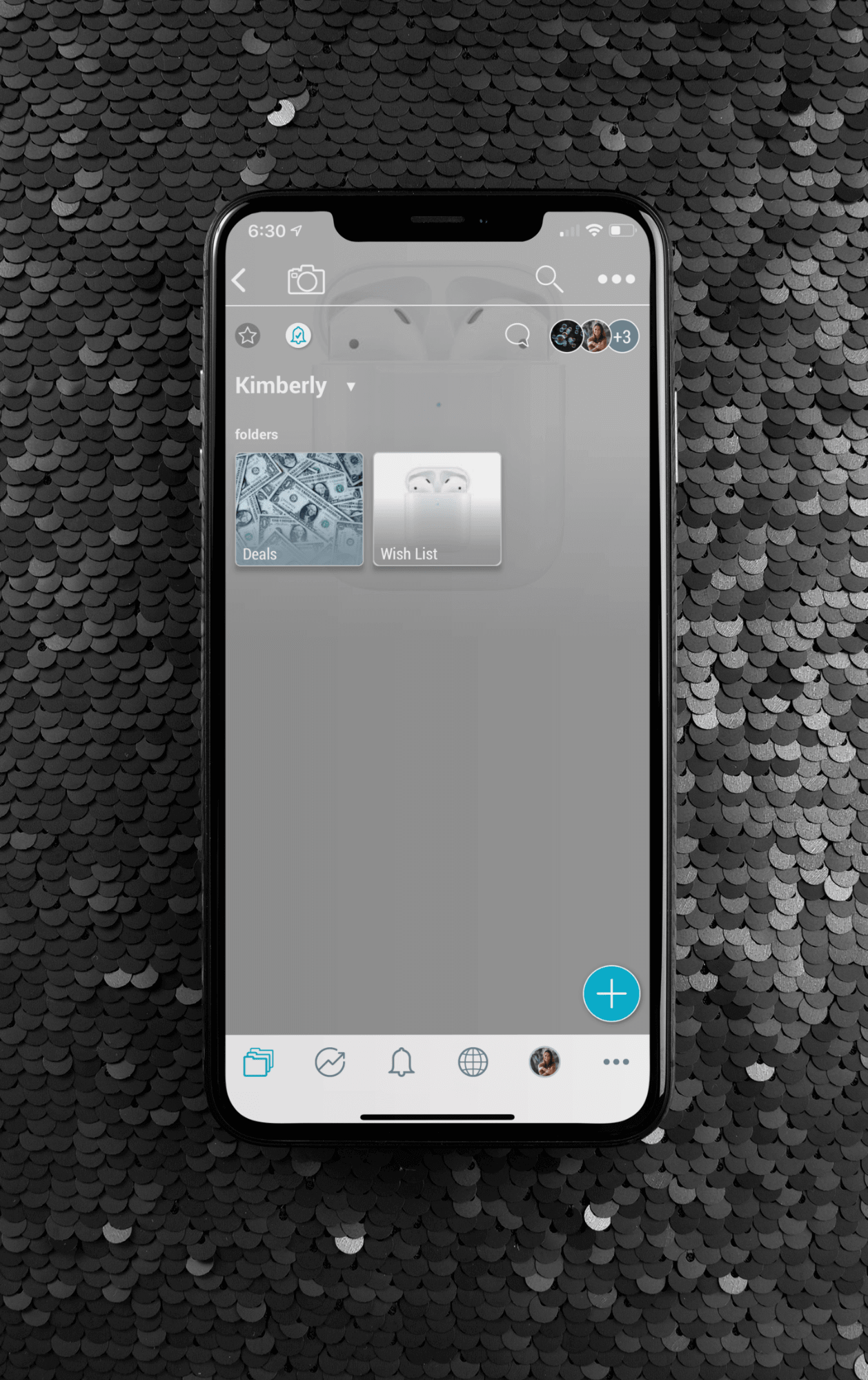 The second option is to create a group folder with your family. Get everyone in the folder, have them add items they want for the holidays, and then you (and anyone else paying attention to the deals) can add deals that are coming on Cyber Monday. Once again, this will centralize everything.
If you have ideas for family members that you aren't sure of, have them react to the items you add! A thumbs-up can mean they're into it, while a thumbs down could mean they'd rather get coal.
We Suggest You Try Suggestions
Maybe you won't find every gift you want, or maybe one of your deals will expire, and you'll be looking for a substitute. It happens every year that some present doesn't work out, and you're left scrambling to find another.
In Bublup, when you save a link, suggestions appear at the bottom of your screen. Suggestions are web pages that are related to the public web content you've already saved. For example, if you save a pair of shoes your daughter wants, similar styles will show up. This can be a life-saver during your Cyber Monday shopping, especially if something you're looking for is sold out! In suggestions, you can see similar ideas to replace the item or add to the great presents you've already picked out.
Also, if you have the Bublup add-on installed, also known as the nano bar, you'll also see suggestions for webpages as you browse the web.
..
Thanksgiving is a time to be thankful, and Bublup is giving you reason to be thankful even when it's over and the otherwise stressful shopping season arrives. A typically chaotic shopping experience can be made easier than ever with these organization hacks on Bublup. Try them out this holiday season and watch the deals fly off the online shelves, leaving you more time to eat leftover turkey and mashed potatoes!